As climate change is progressing it's making bigger headlines all around the world. We all know the disadvantages it brings as well as the consequences of it.
This has led many artists to express the negative impacts of climate change through their artwork. As artists, we have Oscars Olivares. The 23-year-old created headlines these past days for his gigantic mural creation made entirely out of plastic bottle caps. YUP, it's a huge bottle cap mural, that's what it is.
Oscar Olivares, OkoSpiri, and others gather to create an awesome bottle cap mural.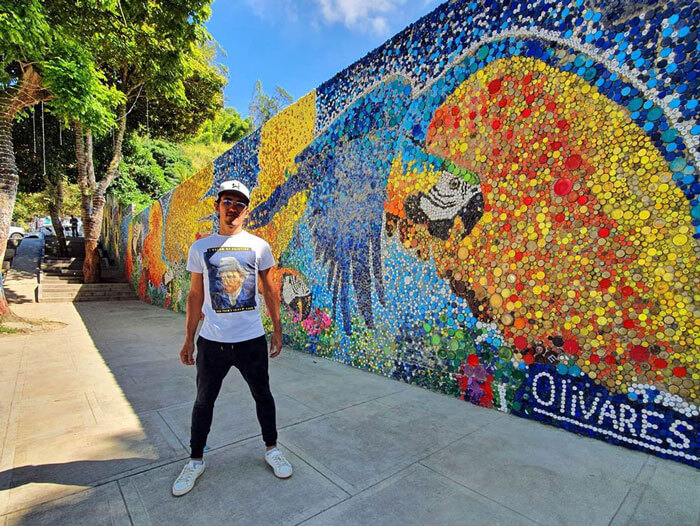 Oscar explains that he had found a purpose in life by expressing what he feels by using techniques and his art.
He wants to inspire others that come through his artwork and wishes that they feel the same happiness he felt during his creative process.
The artist claimed that he never had the intention to become a visual artist. His passion and ambitions for art just let him where he is today.
The mural with plastic bottle caps he created was made possible by collaborating with an environmental organization named Okosipiri and the Movement of Architecture for the Future. 
This wall is 45 meters long and filled with more than 200 thousand bottle caps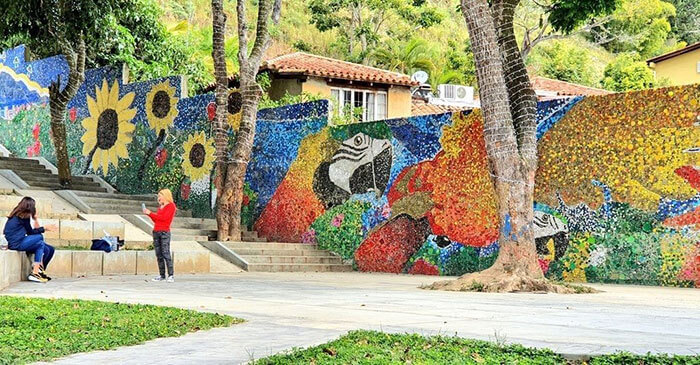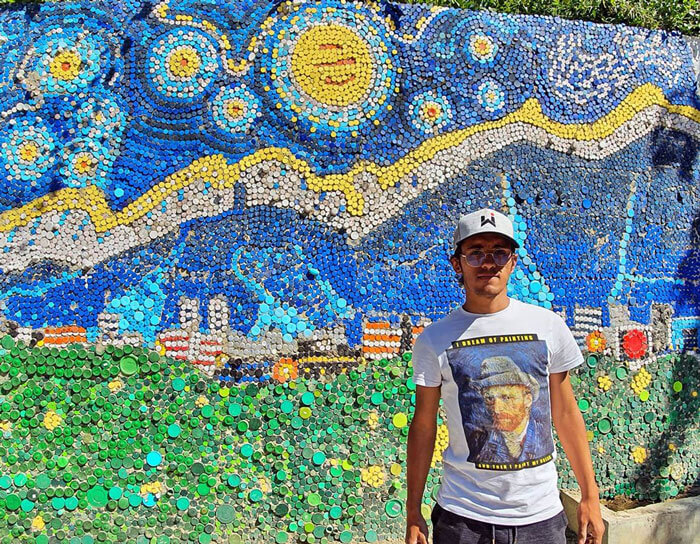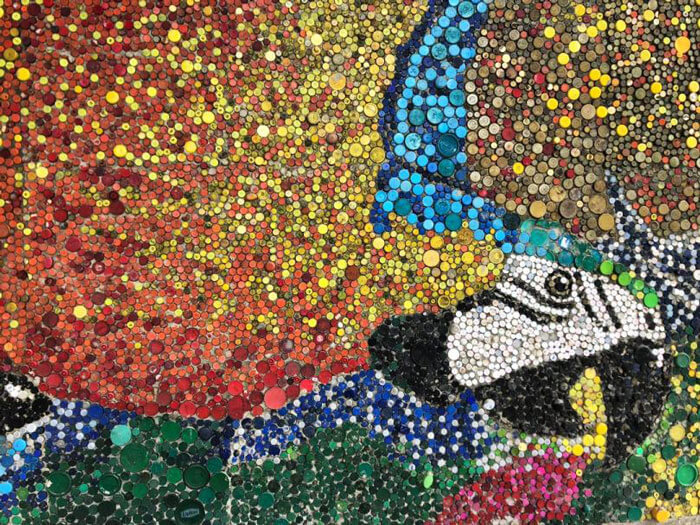 Collaborators gathered 200,000 plastic caps to create such an astonishing mural located at Plaza Escalona in Caracas. The artwork piece took over 2.5 months to create as the mural extended a whopping 45m in length measuring an average of 5m high.
Actually the idea originated from the organization of Okosipirias, they invited Oscar to create the first eco mural project in Venezuela.
The artist explained that he found the invitation to be almost impossible to create. But after some in-depth research Oscar saw it was not only possible to create this project, but it was also worth all of the hard work.
Before and After representation of the wall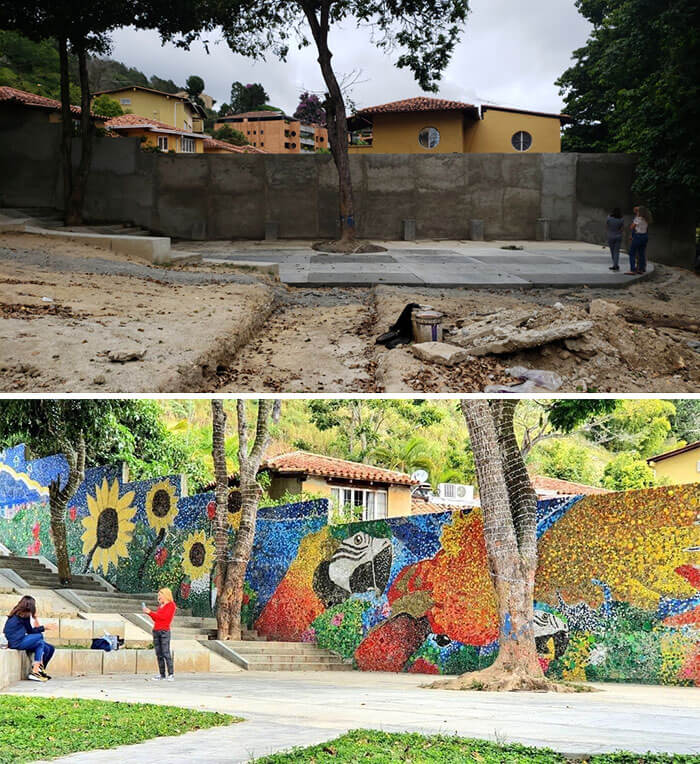 The creation of the cap mural consisted of applying a coat of white paint to create a grade for the design. Then with the help of Multicicle CA, the team collected plastic bottle caps that would make this mural a reality.
The mural included sunflowers, majestic birds, mountains from, and buildings that were in the middle of a green meadow under a clear sky. Other than that it consists of many other elements to take a look at.
Related: Street art you see in the rain | Las Vegas street art
This mural is not only held as the largest eco-mural in Venezuela but in all of South America. The message behind the work of art is to make residence become aware of the climate change problems that the city of Caracas has to deal with.
This mural took 80 days to make and can be found in Caracas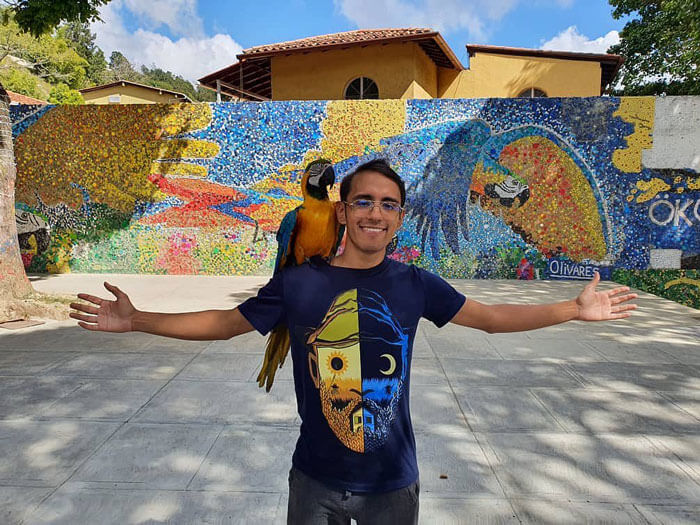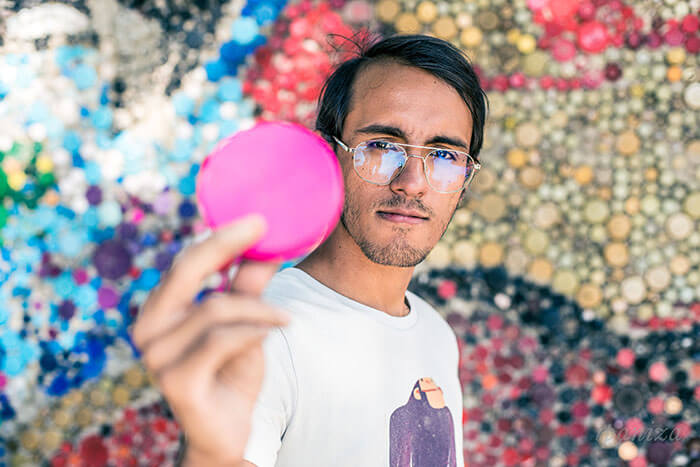 Take a look at some illustrations of Oscar Olivares: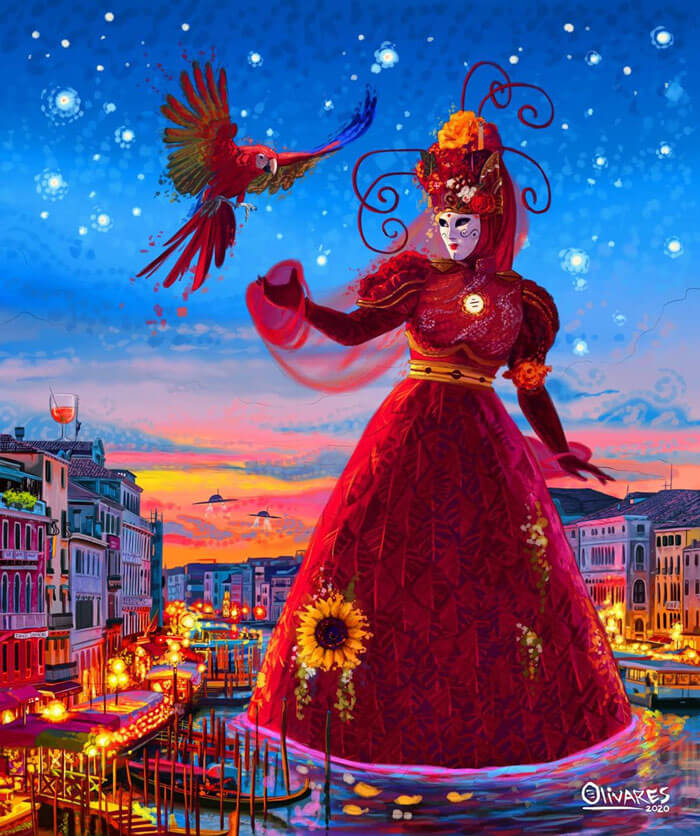 #2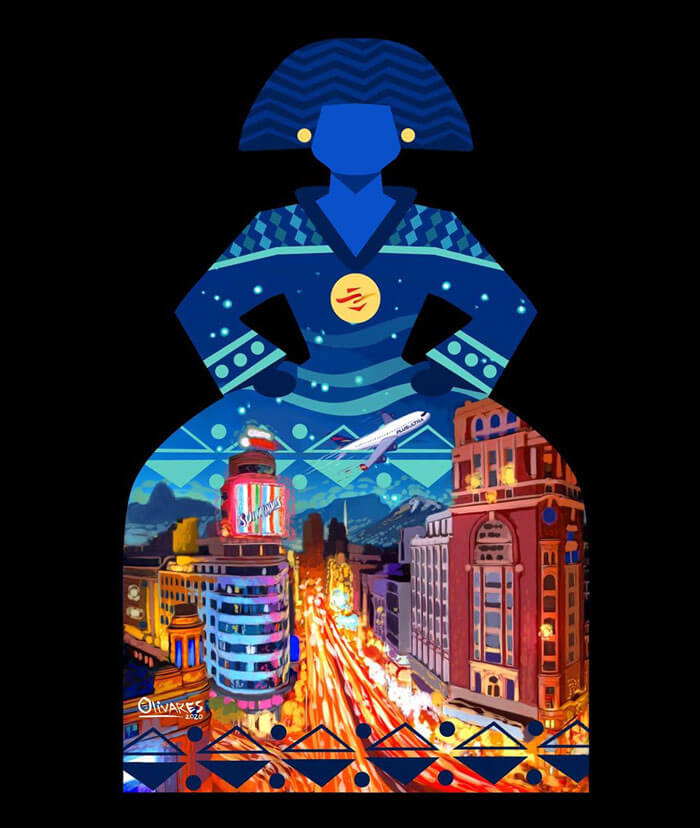 #3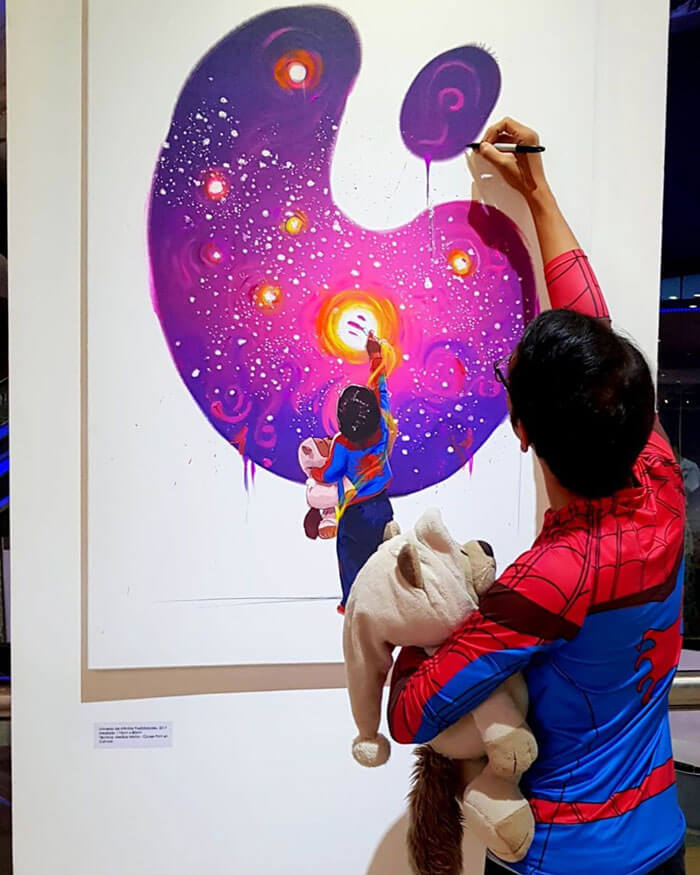 #4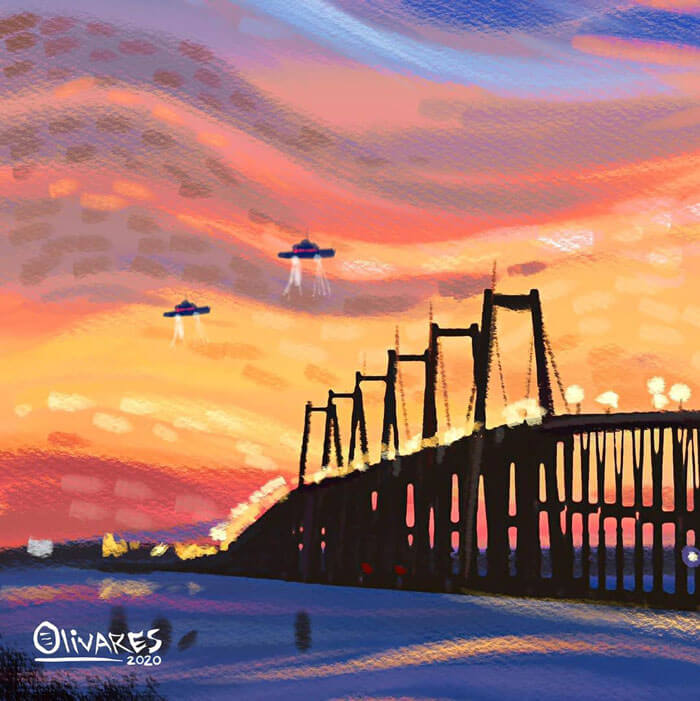 #5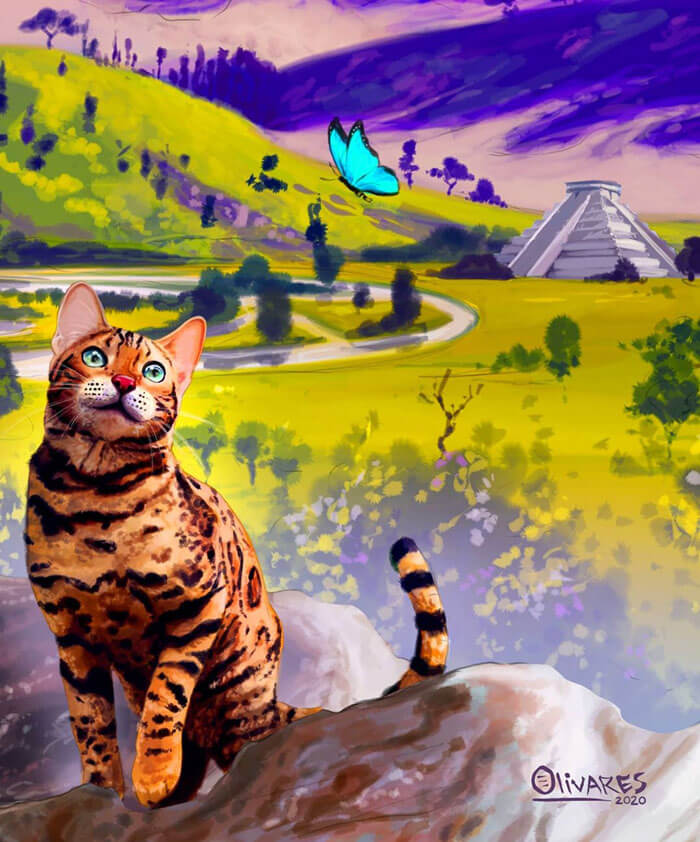 #6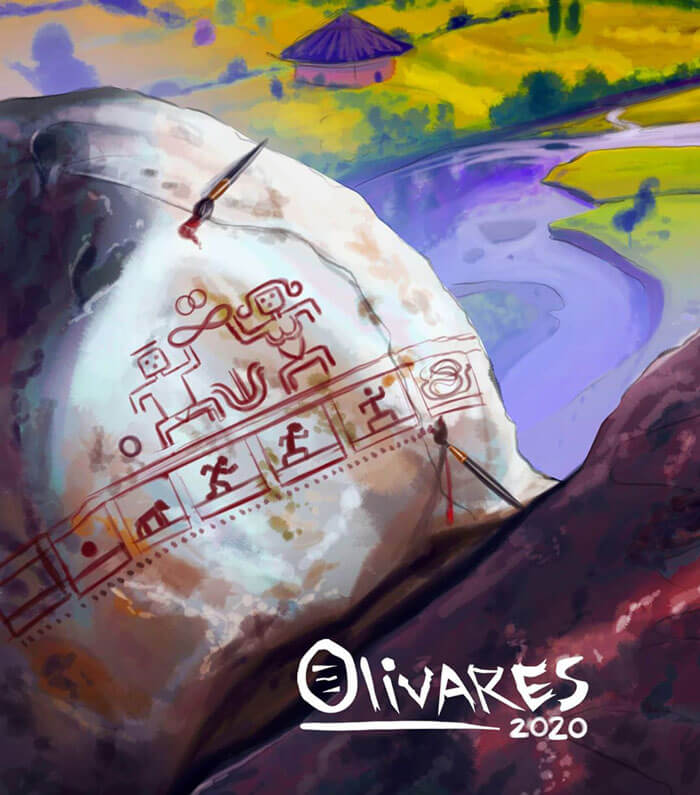 #7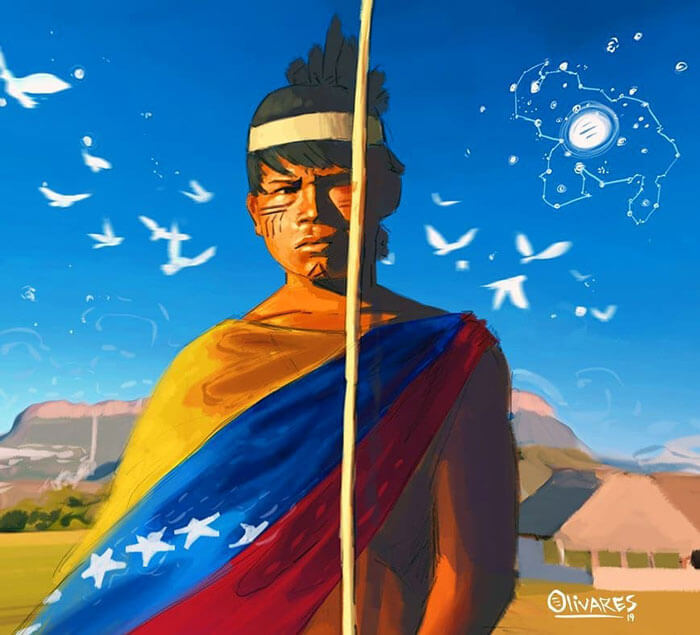 #8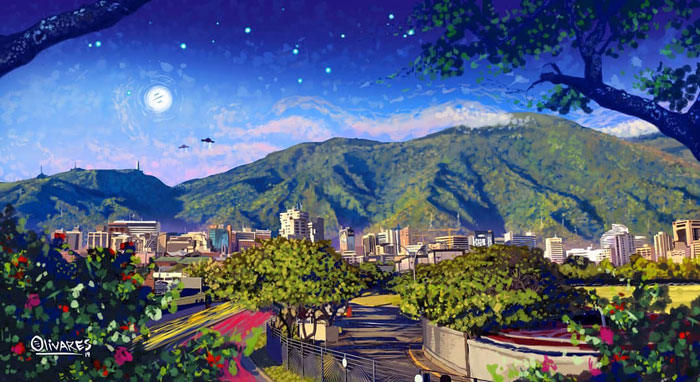 #9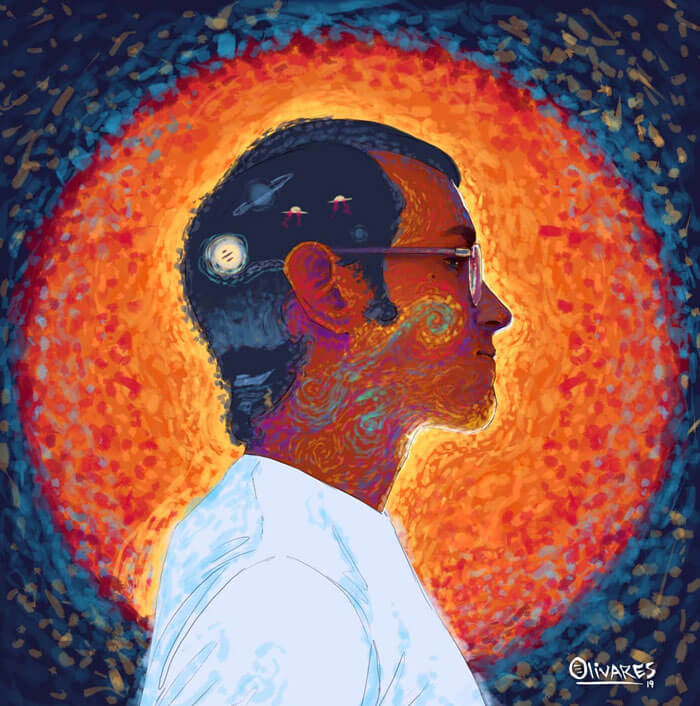 #10