If you told me that one day I will want to live in a tiny dome home, I would have laughed and say you're crazy. But in recent years ad this trend increased in popularity and I grew older and more conscious of our world, this seems like a great idea now!
Everyone is aware of the climate change threats we have been having in the past years. Where non-efficient recycling methods and huge pollution is becoming a huge concern in the past decade.
In fact, we need to understand that the whole negativity of climate change does not affect the world itself. It affects humans and other species living on this earth.
If we don't take action we someday might be considered as an extinct species for the earth we live in. But don't worry,  earth, on the other hand, will be just fine and continue with its life even after climate change has progressed to the point of no return.
So the only thing that is left for all of us to do is to get educated on how to live a zero-waste life in an eco-friendly environment.
Of course, these two phrases are used by everyone these days to show that they are trying. But as the saying goes; actions speak louder than words and we have to make possible what is needed to create a healthier environment to live in for our future generation.
And as you can imagine it all starts in the comfort of our own homes. Experts have searched for quite a while for eco-friendly building materials to create houses that can be built by basically anyone. These tiny dome homes might be the thing we looked for.
#1 The tiny dome home bedroom design.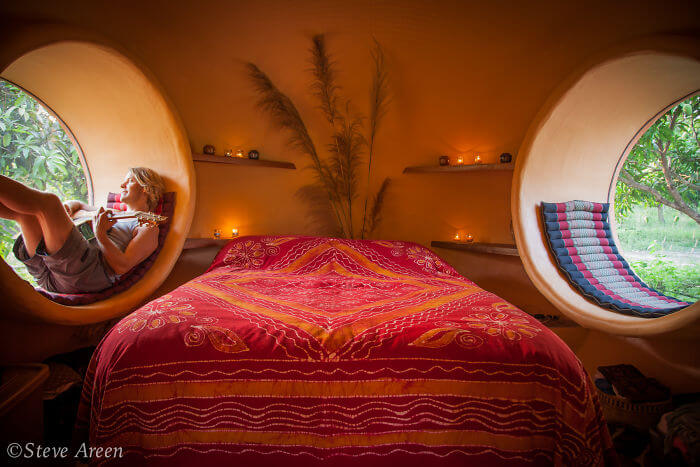 I'm taking a guess that in some part of your life you might have seen a TV show with cool houses that are constructed in an unusual way.
Some of them were built in a tree in the middle of the forest and others were built in a cave.
Related: Brilliant tiny home inspiration
But the houses we are talking about today are not that extreme. Although they are quite unique looking as if you were in a fairytale world.
#2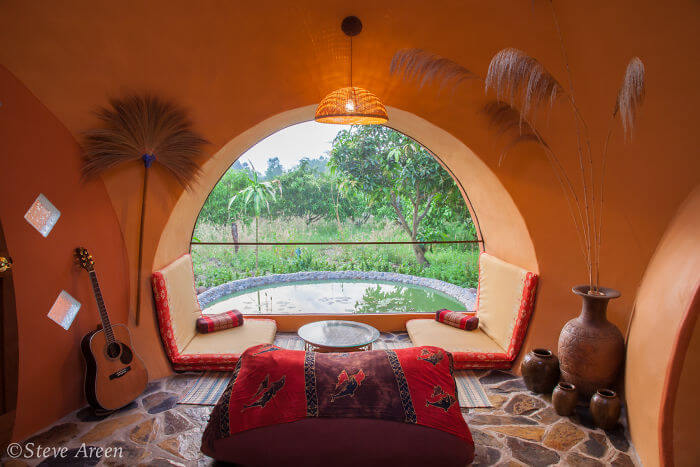 They are built out of aircrete that is  made out of air bubbles and cement. This kind of building mixture is not only really affordable to make, but it's also fireproof and waterproof.
The mixture is simple to create elegant shapes for building some unique homes. Steve Areen is a traveler and Photographer that built this kind of home himself for less than $9,000.
While the cost for just the basic structure was even smaller, pricing just under $6,000. So if you want to go out the hustle and bustle of the city, feel free to make your own home in the comfort that nature provides.
#3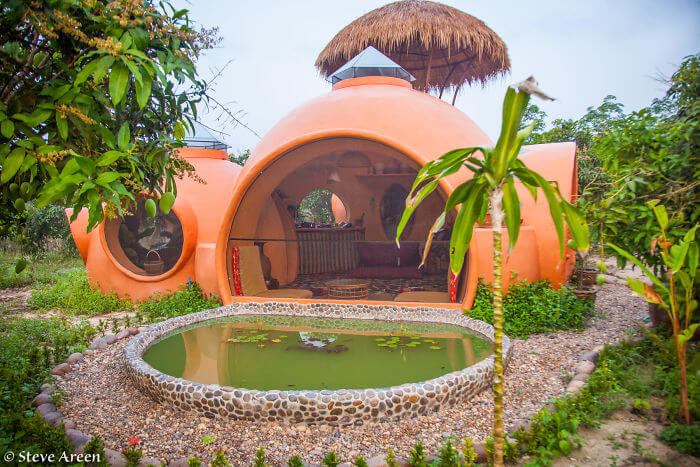 #4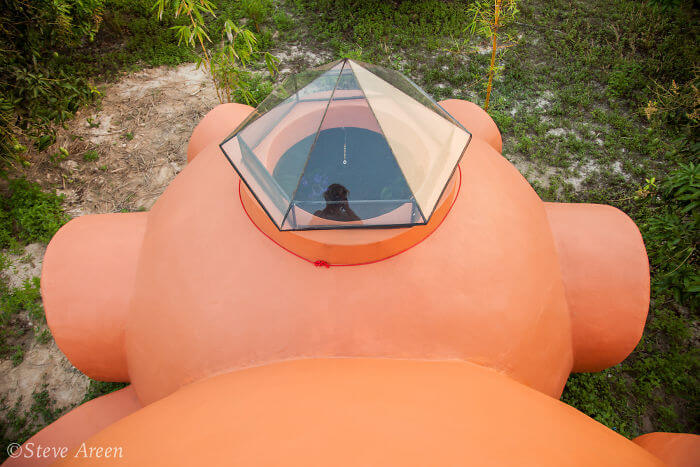 #5 The man himself next to his tiny dome home he built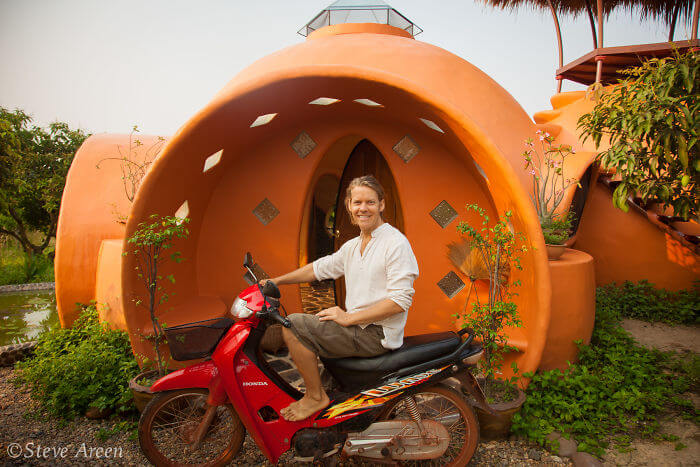 #6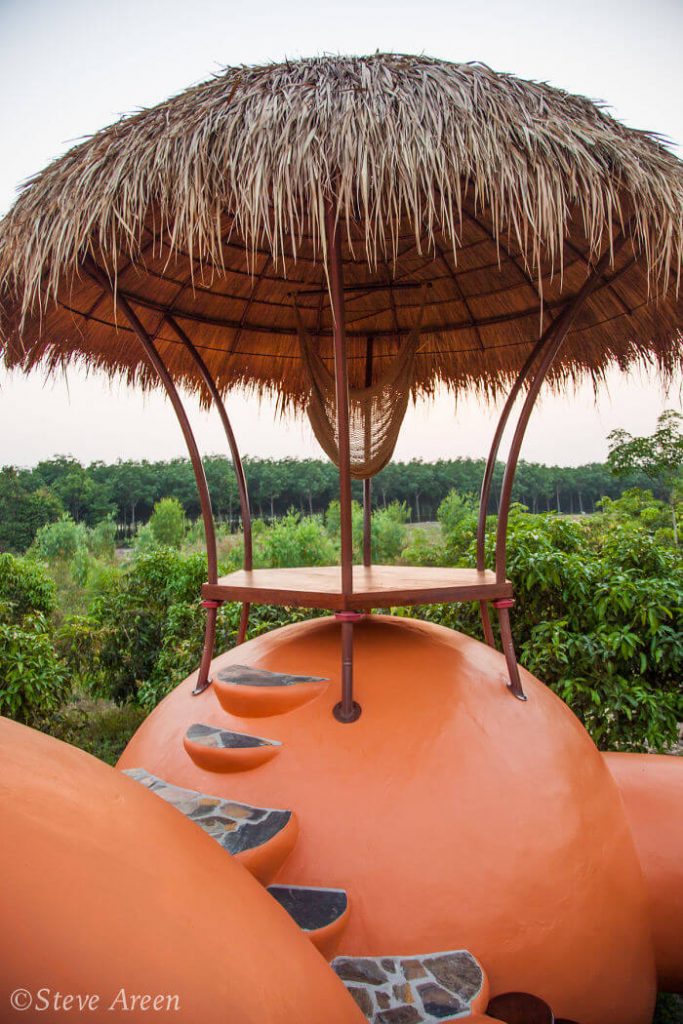 #7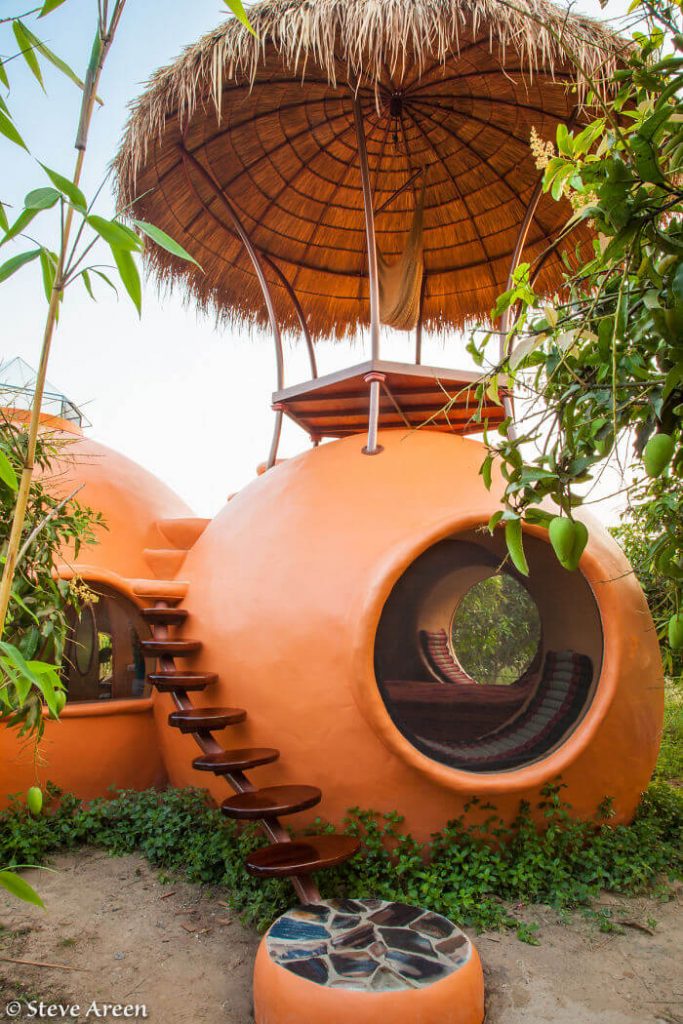 #8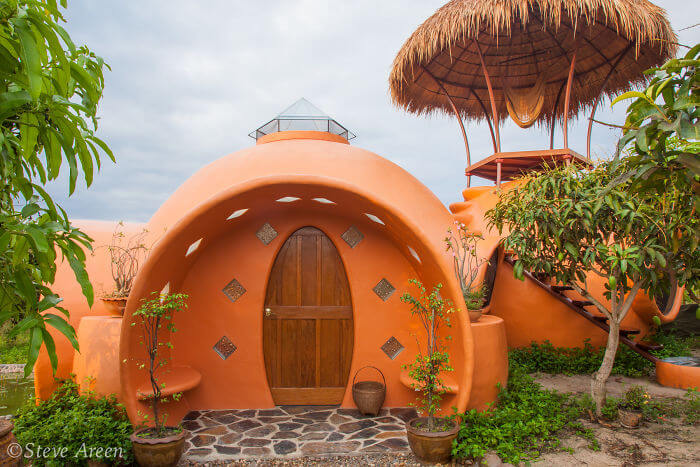 #9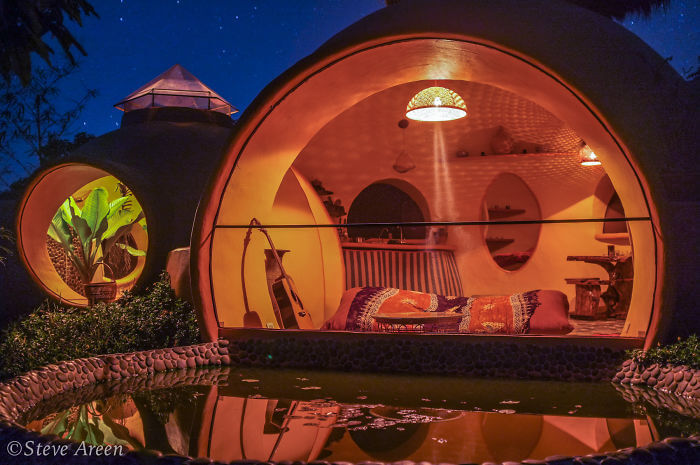 #10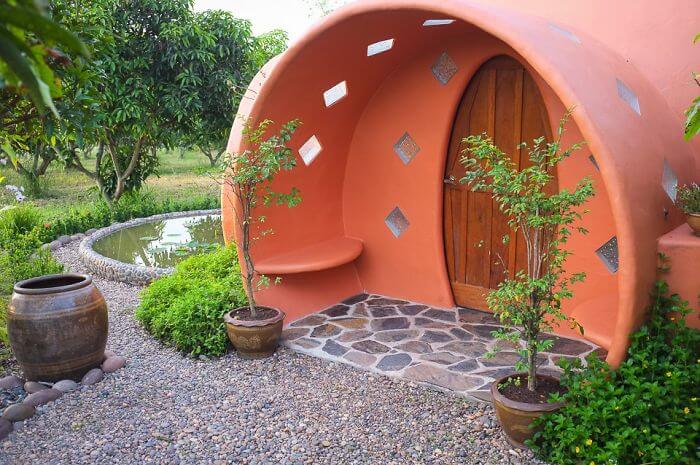 credit boredpanda