In the gallery below you can see a huge collection of anime tattoos and cool manga design ideas. We wrote about similar subjects in the past like this gallery of cool tattoo ideas.
This culture is rich and have deep philosophical meaning, sometimes visionary and many men worldwide, not only in Japan, were strongly influenced by it ever since teenage days. So, it's no  wonder that many people decide to have manga scenes and characters done as tattoos.
Manga are comics created in Japan or by creators in the Japanese language, conforming to a style developed in Japan. They have a long and complex pre-history in earlier Japanese art. However, the manga industry has expanded worldwide, where distribution companies license and reprint manga into their native languages. An anime is a Japanese hand-drawn or computer animation.
Outside Japan, anime is used to refer specifically to animation from Japan or as a Japanese-disseminated animation style often characterized by colorful graphics, vibrant characters, and fantastical themes.
In the gallery are some really extraordinary tattoo works as you can see on the first sight. But every one of them has also a strong symbolic meaning for the tattoo owner and other passionate anime and manga fans. A Geass, for example, might be a reminder to you about your metaphorical mission in this life.
If you are a passionate manga and anime fan you will certainly enjoy scrolling down the gallery. Anf if you just starting to get an interest in this interesting form of Japanese culture we recommend you to take your time to explore the world of anime through these fantastic tattoo works.
Coolest Anime tattoos online
1. The first on the anime tattoos list is this cool back piece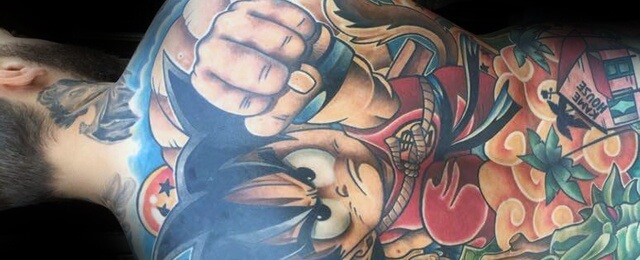 2. Here it is in its full glory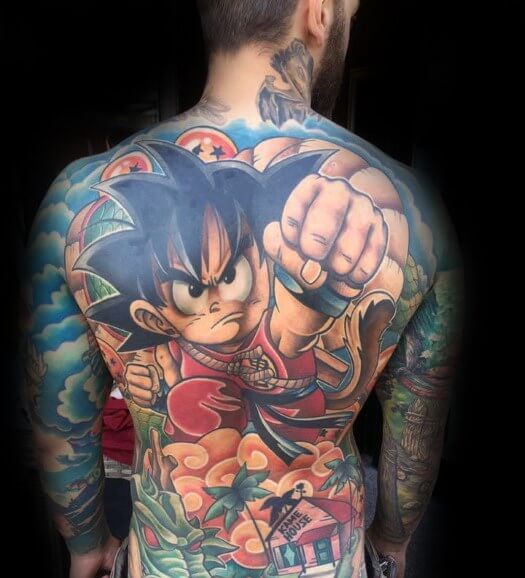 3. Amazing  job, look at that sun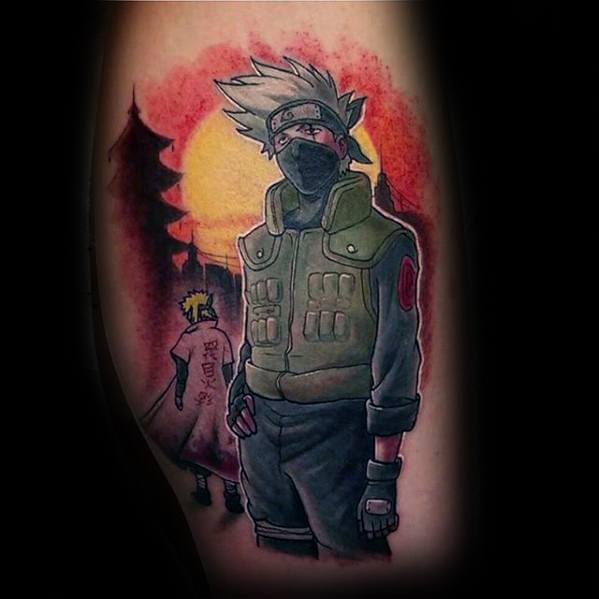 4. I love Japanese art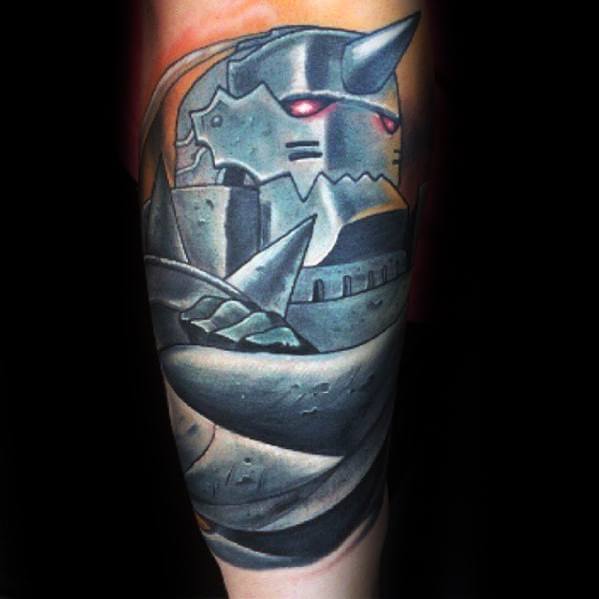 5. Yellow looks amazing on the arm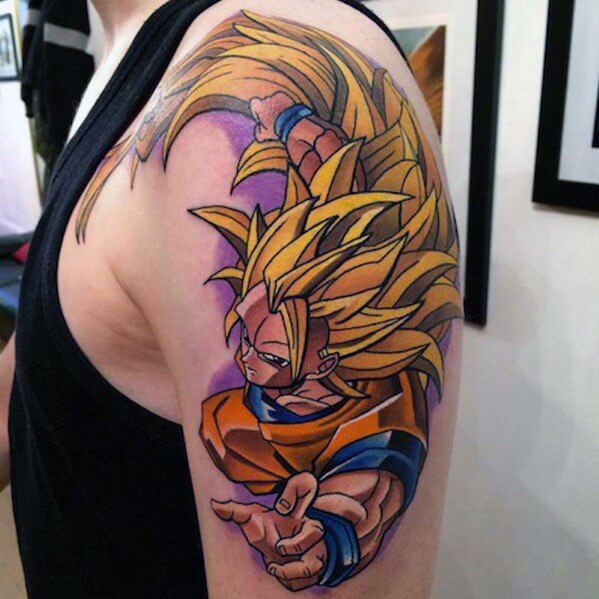 6. Kinda childish, but nice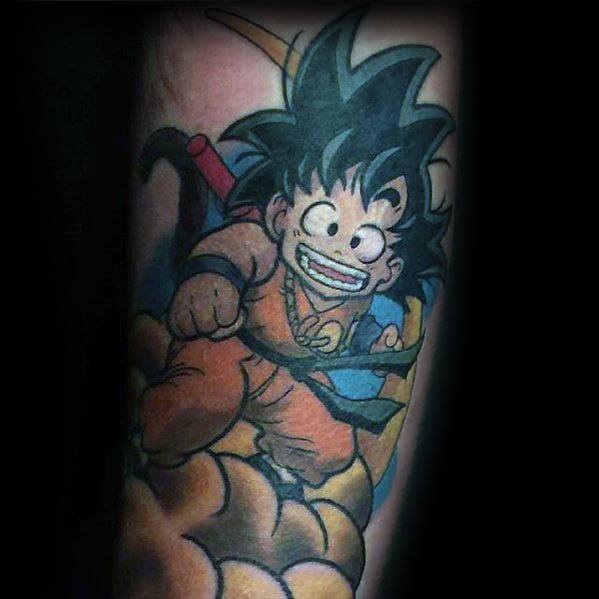 7. Cool sleeve comic style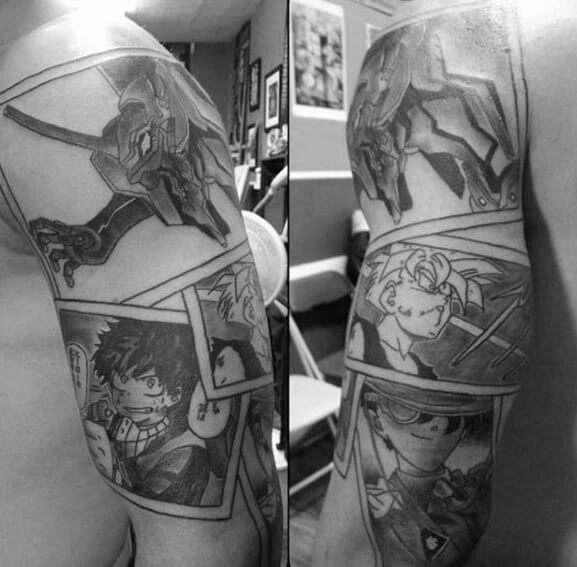 8. Love the hair work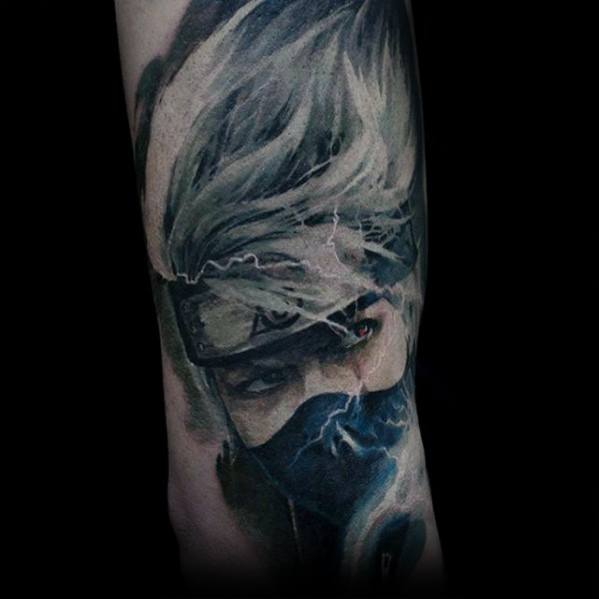 9. I love this anime tattoo sleeve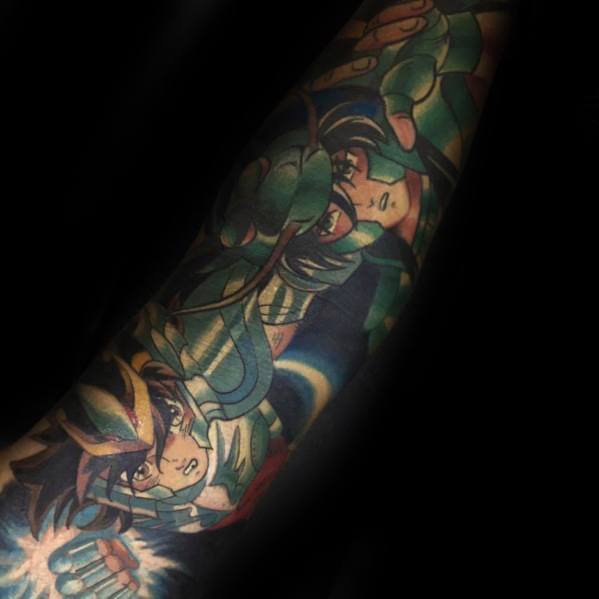 10. Such a badass tattoo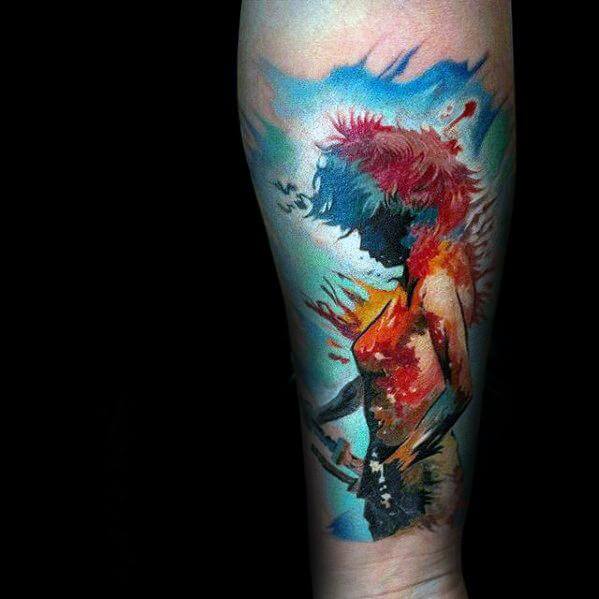 11. Anime tattoos black and white style always look amazing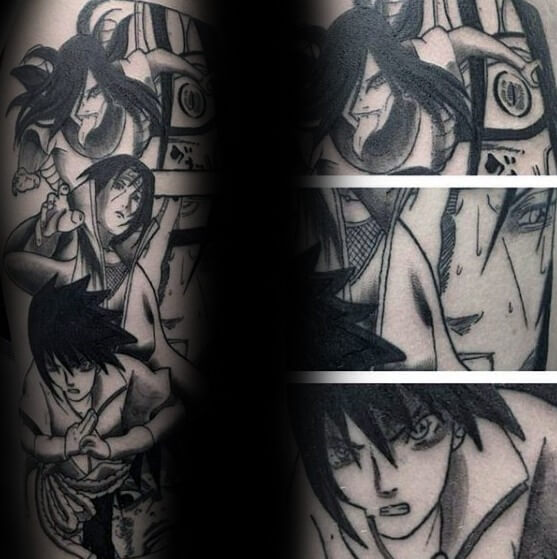 12. Very detailed work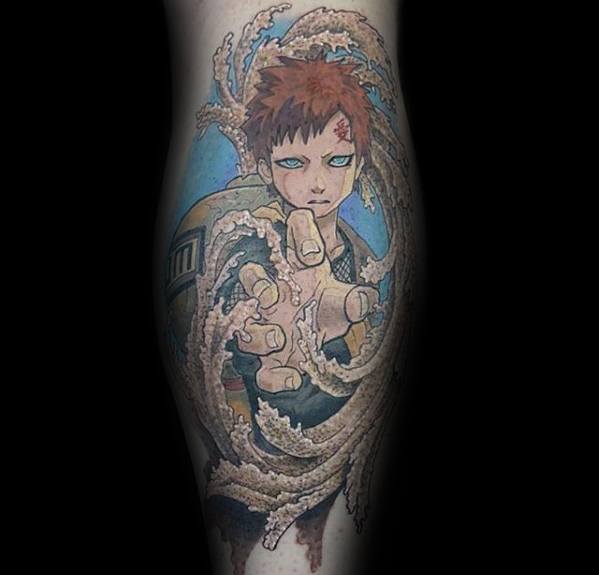 13. A full anime scene on the back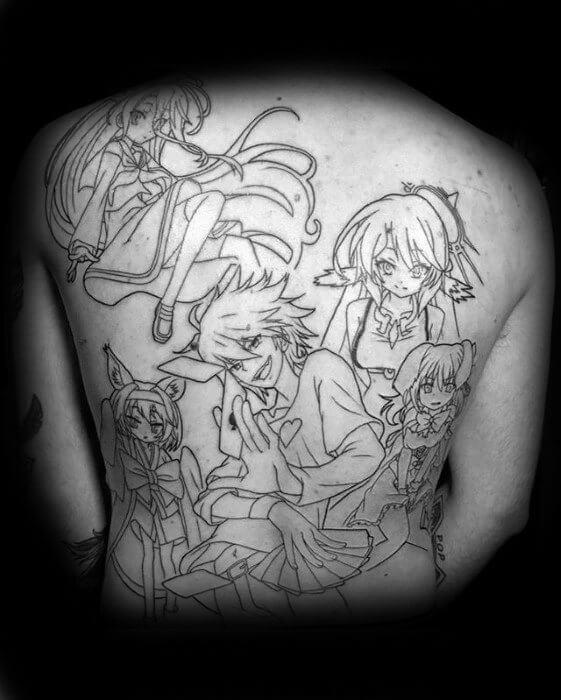 14. Amazing blue and red shadows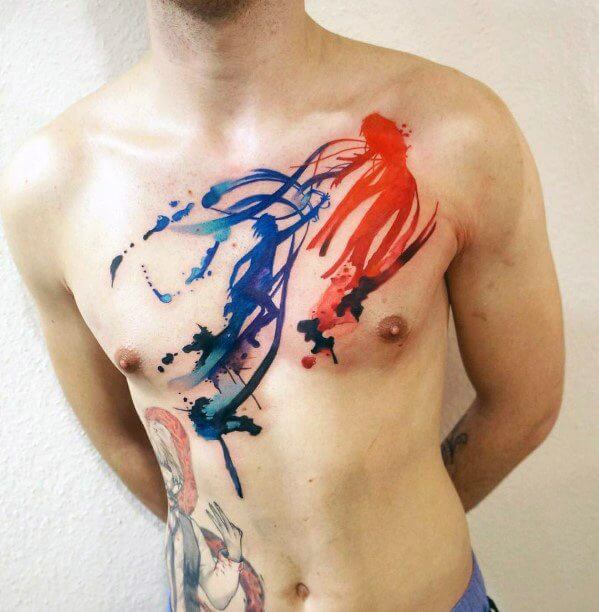 15. Notice the crack on the arm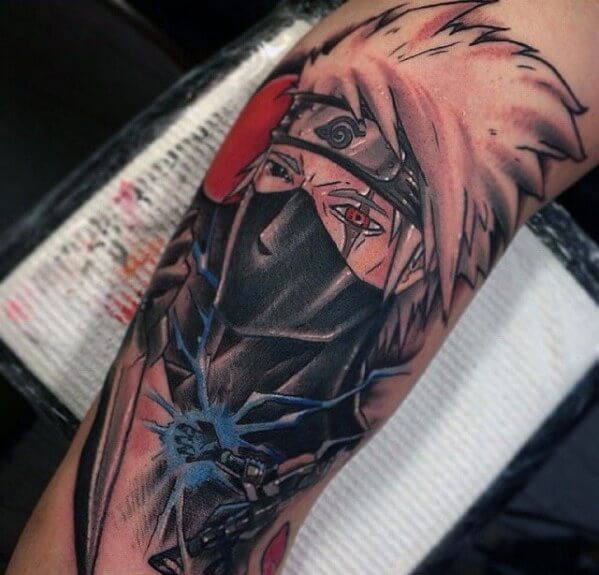 16. Throwing the grande at the crowd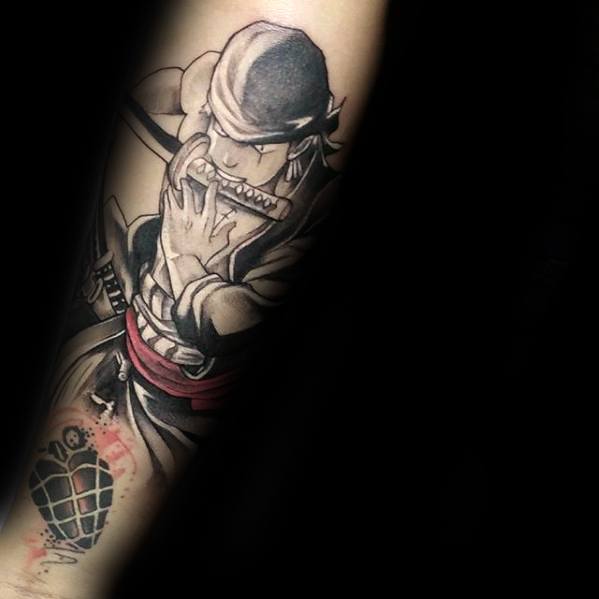 17. This is a work in progress anime back tattoo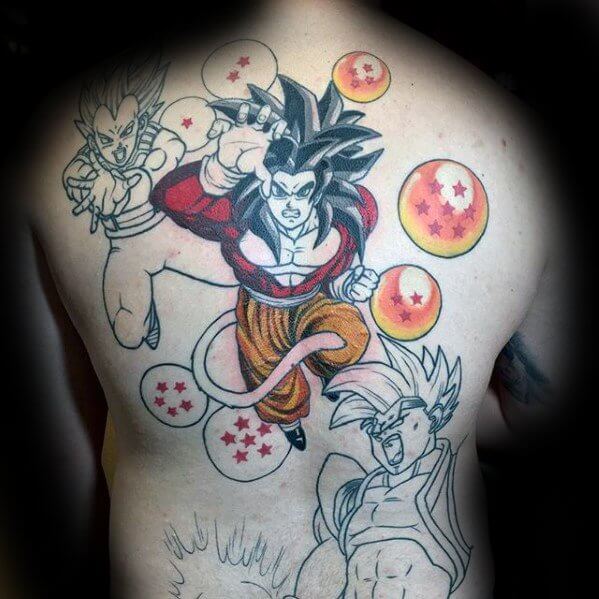 18. I love this character tattoo sleeve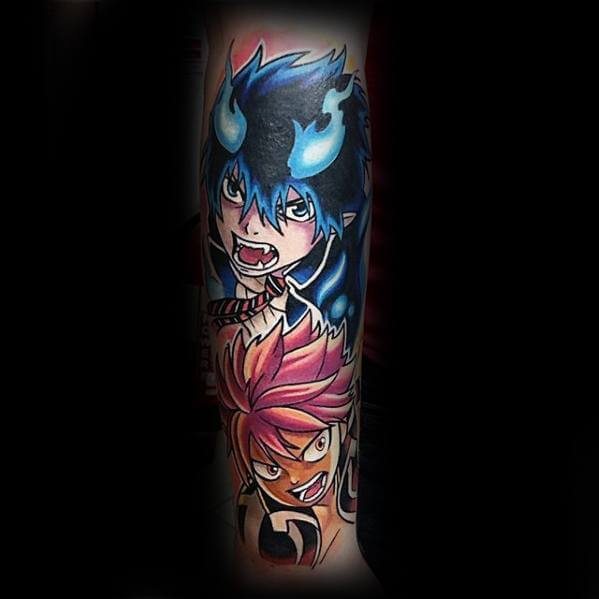 19. This is truly an amazing tattoo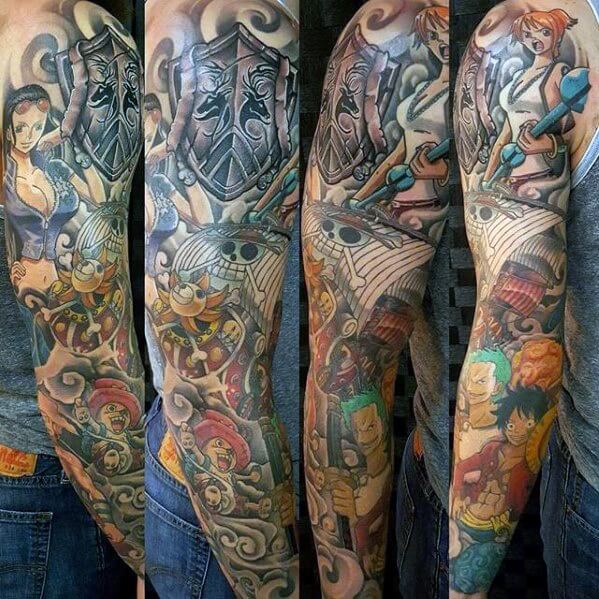 20. So many details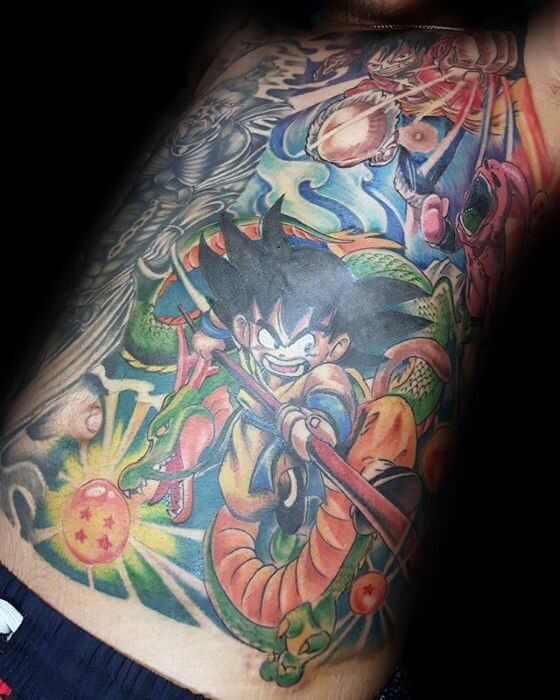 21. Creepy tattoo anime style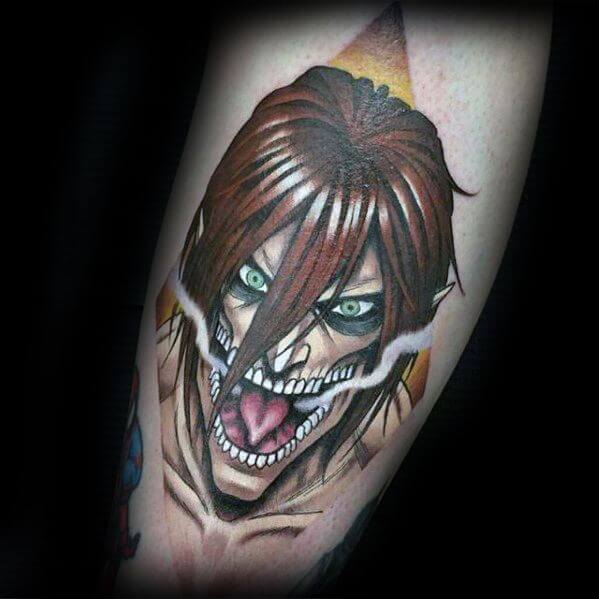 22. Dragon ball I think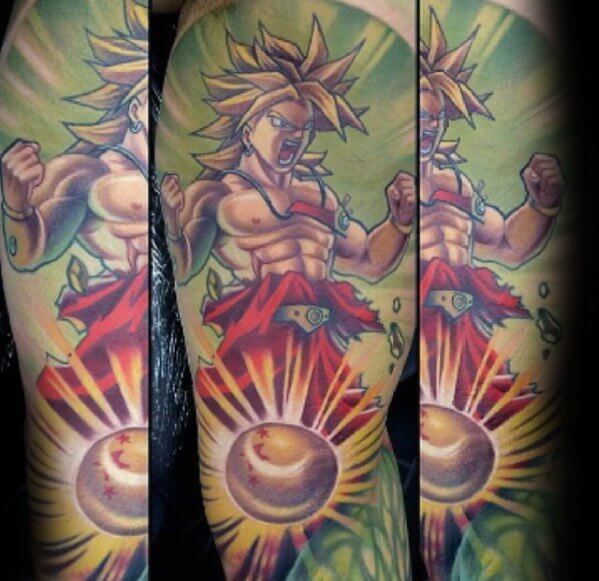 23. Work in progress and awesome play with the skin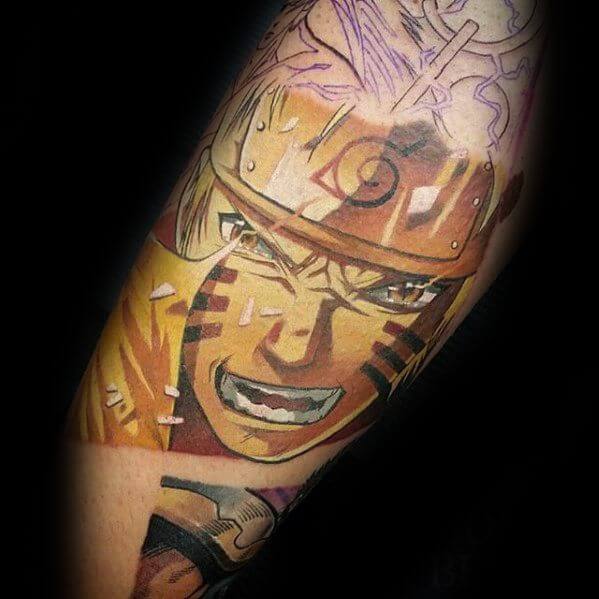 24. Black and white going in smoke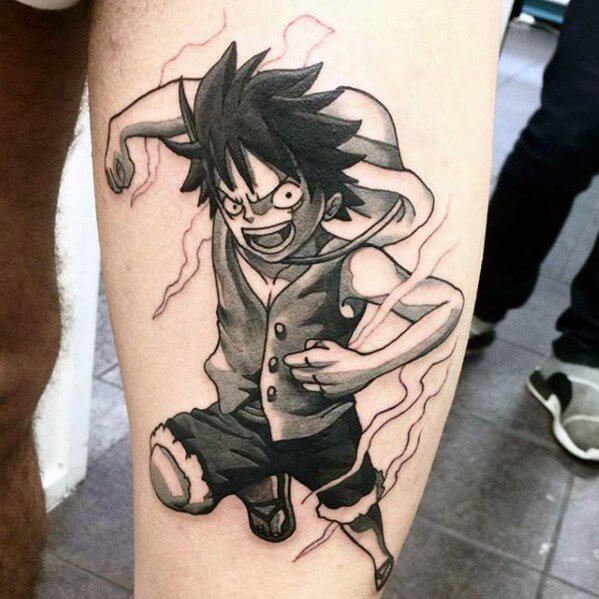 25. Somewhat artistic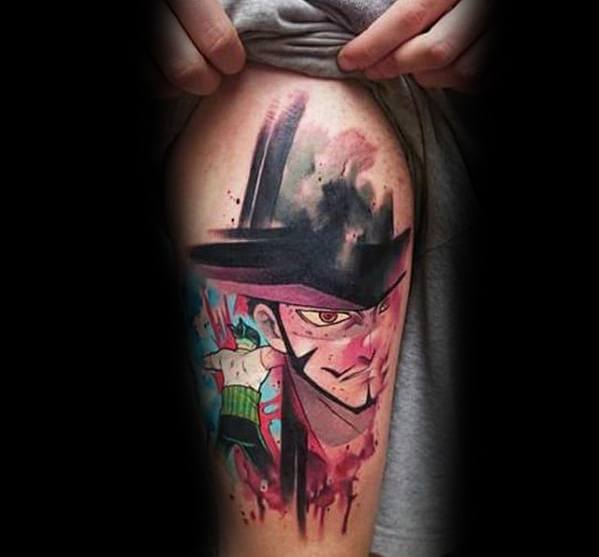 26. Godzilla?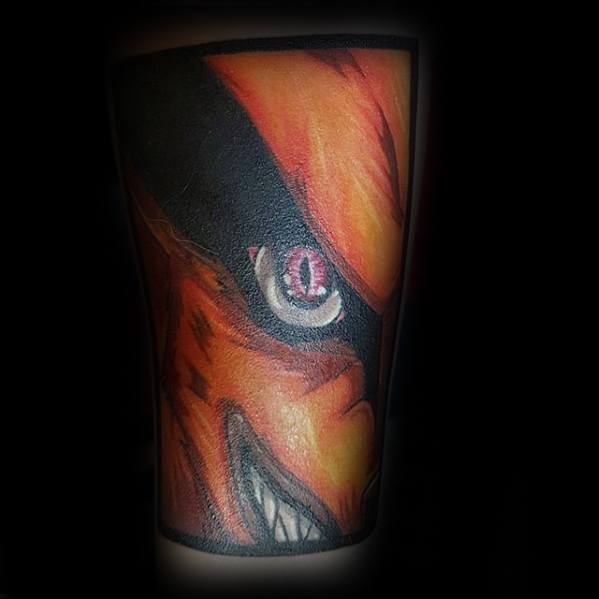 27. My favorite on the anime tattoos list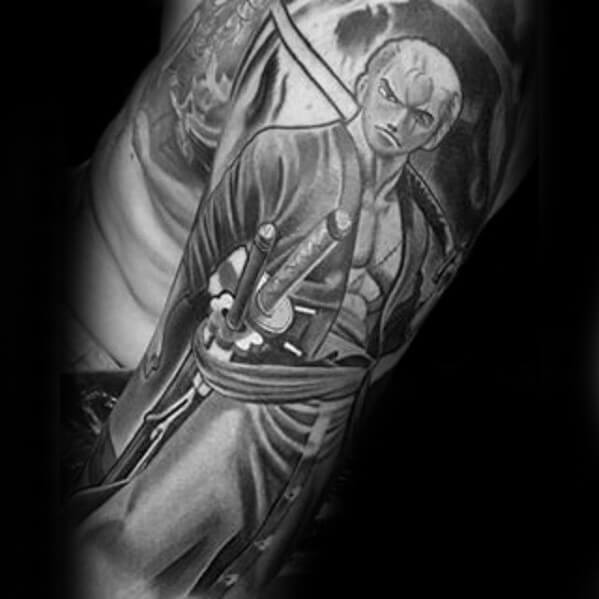 28. Drifting away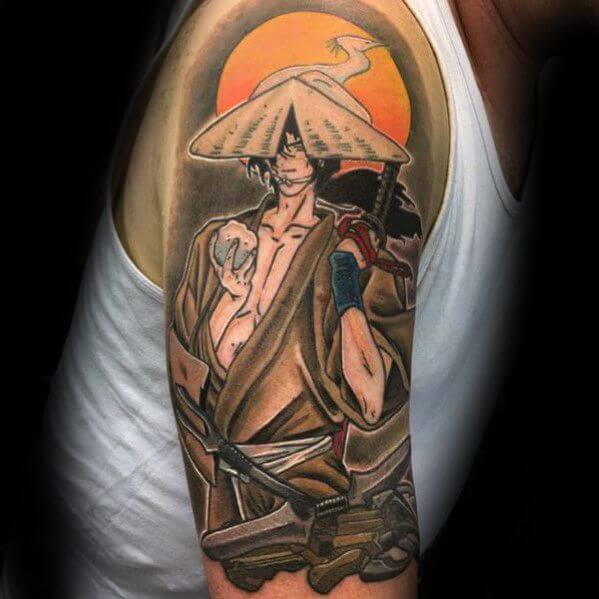 29. So happy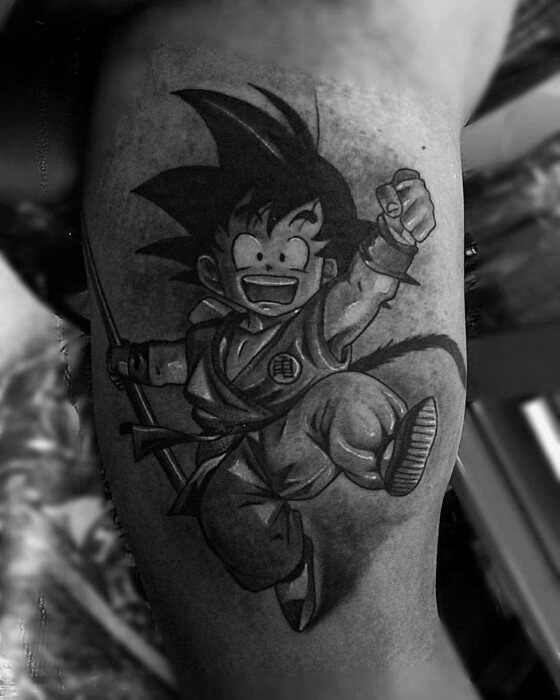 30. Are you ready to fight?!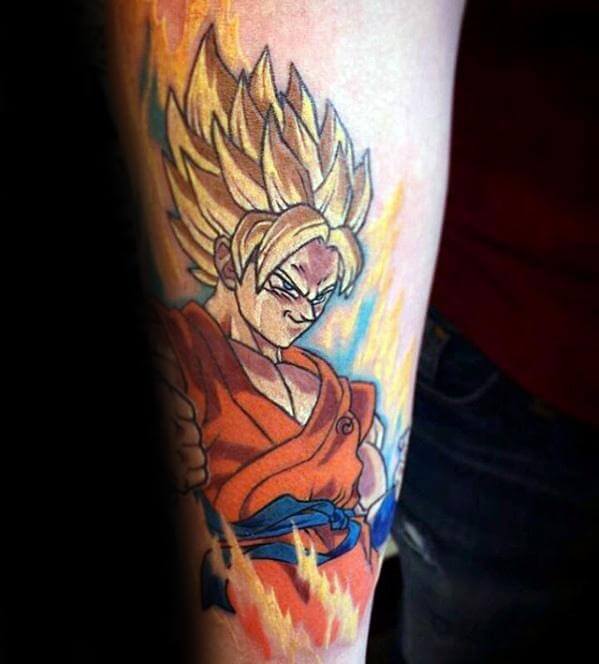 31. Lunching from the ground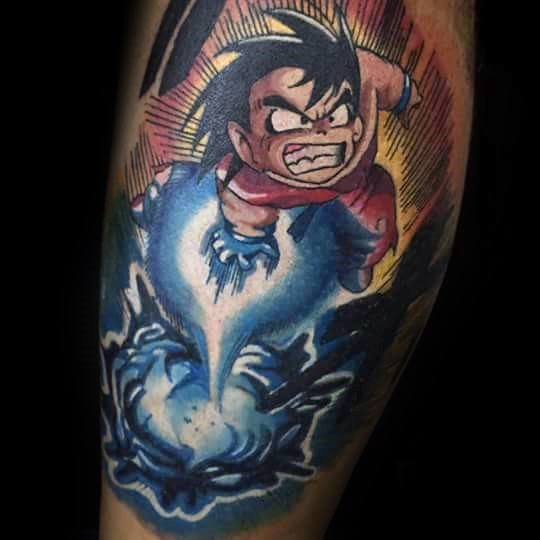 32. This is really creative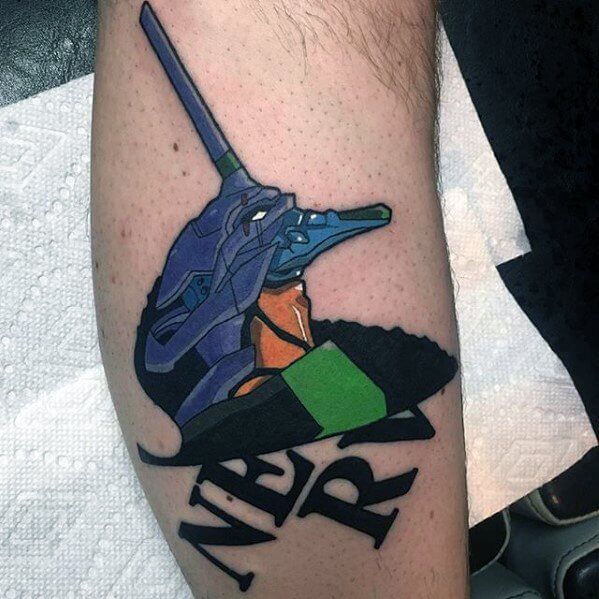 33. Two leg piece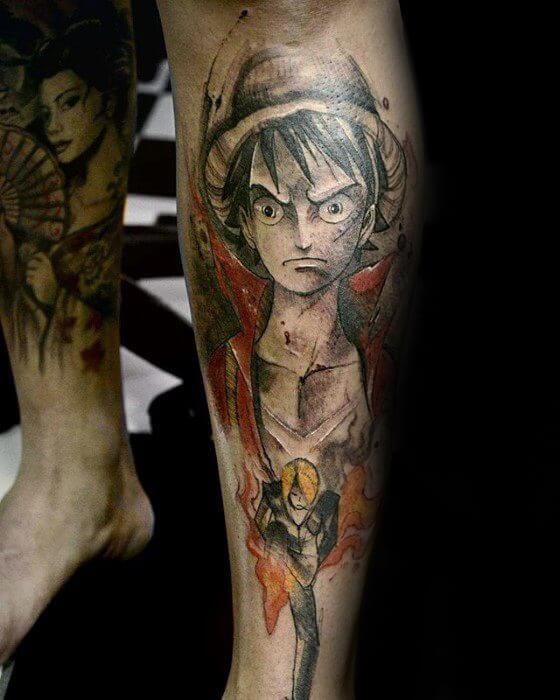 34. Assassin in the night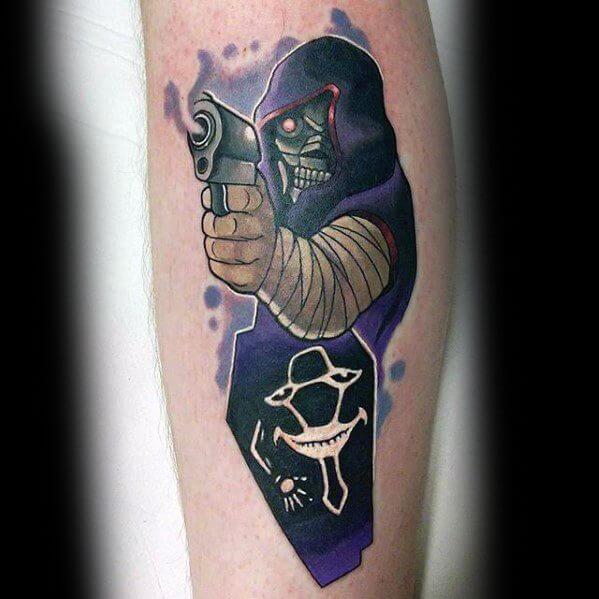 35. The lightning does it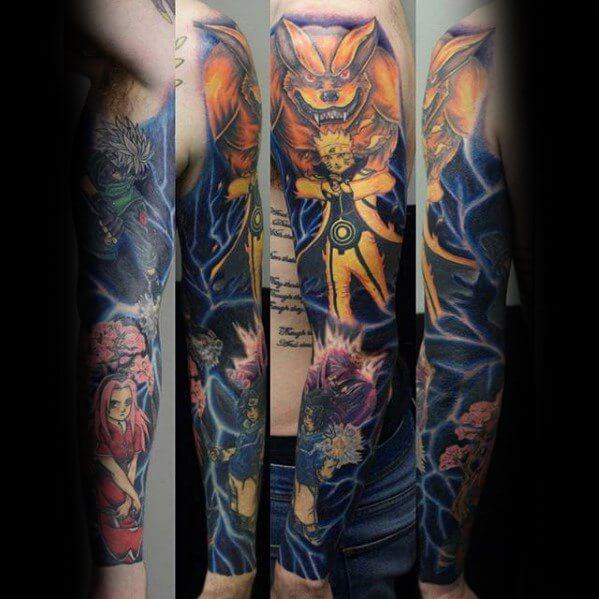 36. Amazing job on the arm sleeve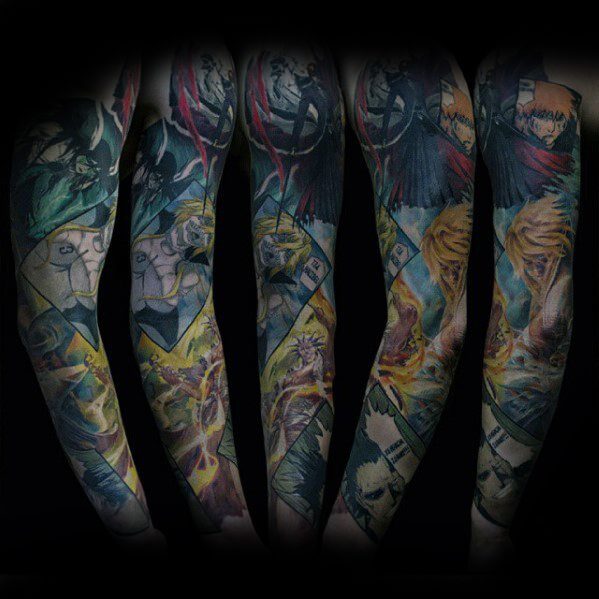 37. I love this leg sleeve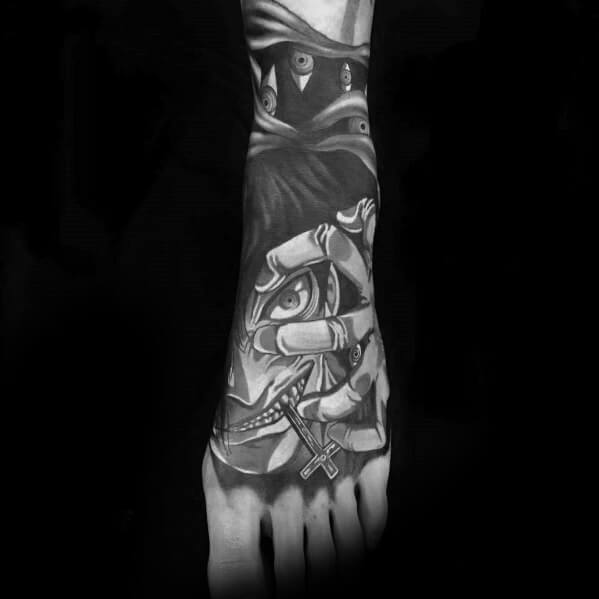 38. The anime version of the Joker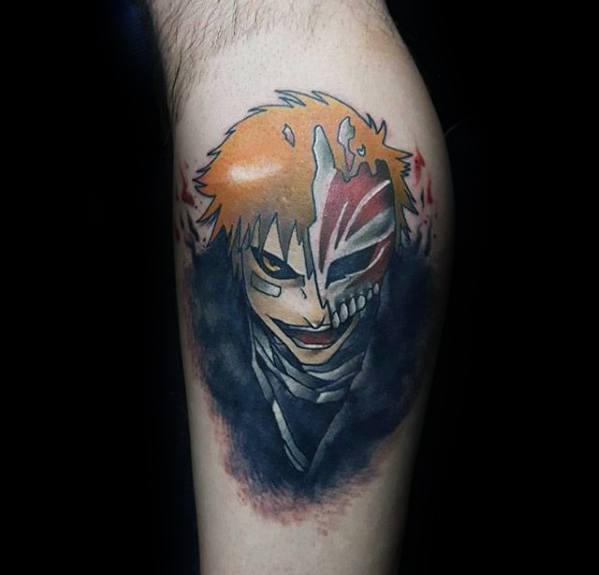 39. Huge back piece work in progress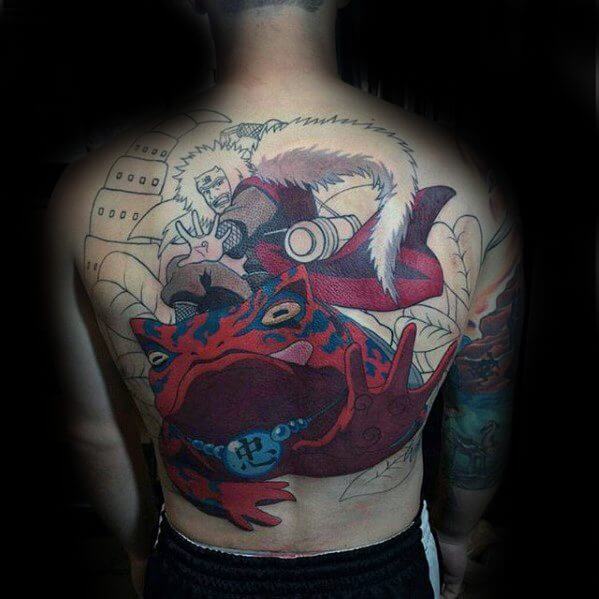 40. Golden boy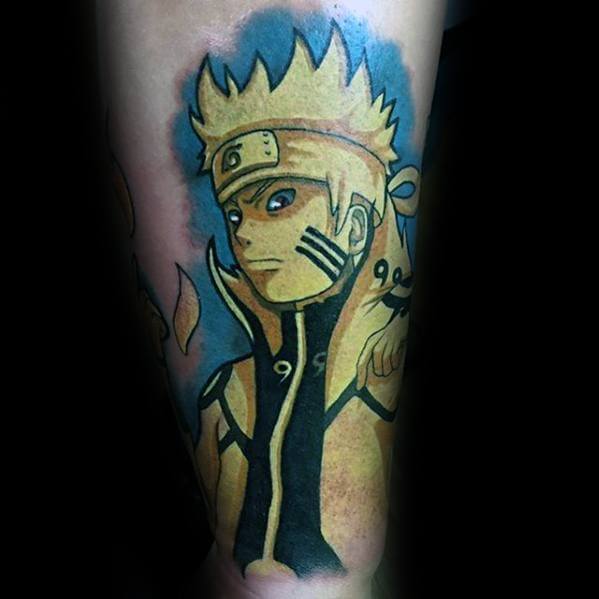 41. Street fighter character tattoo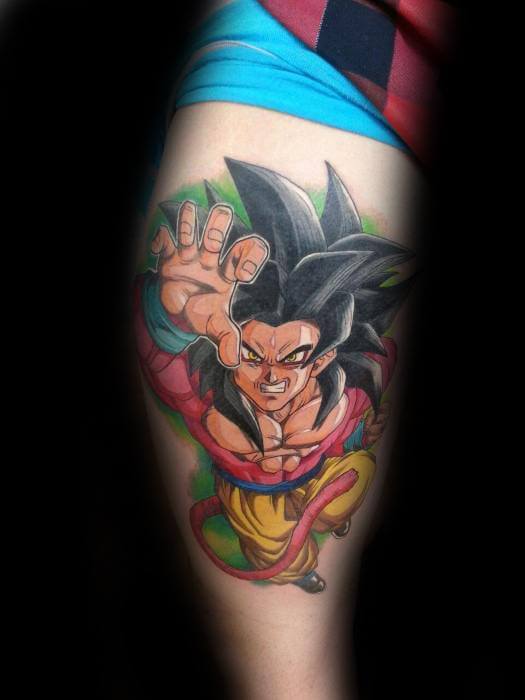 42. Trippy. Continue browsing the Anime inks list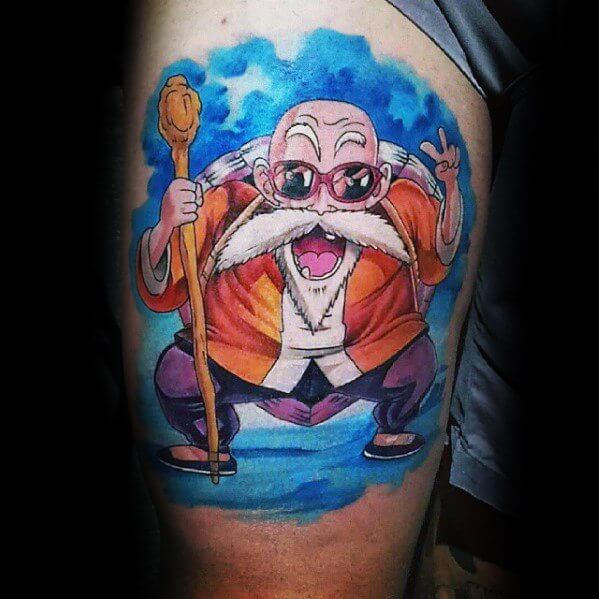 43. Anime mad hatter?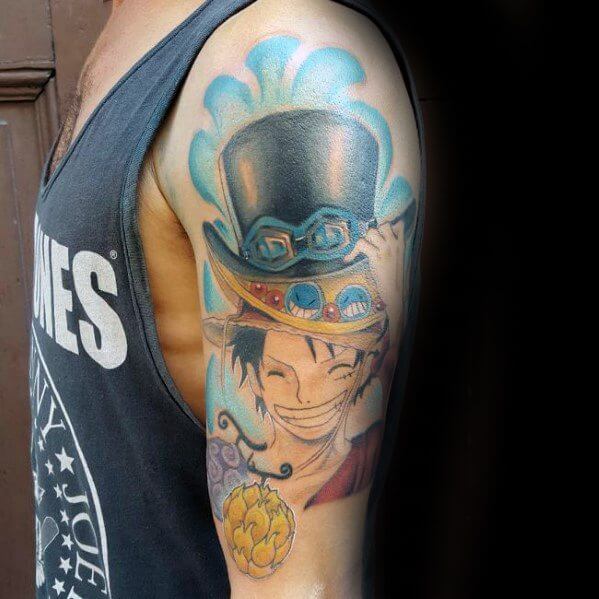 44. Do you recognize this character?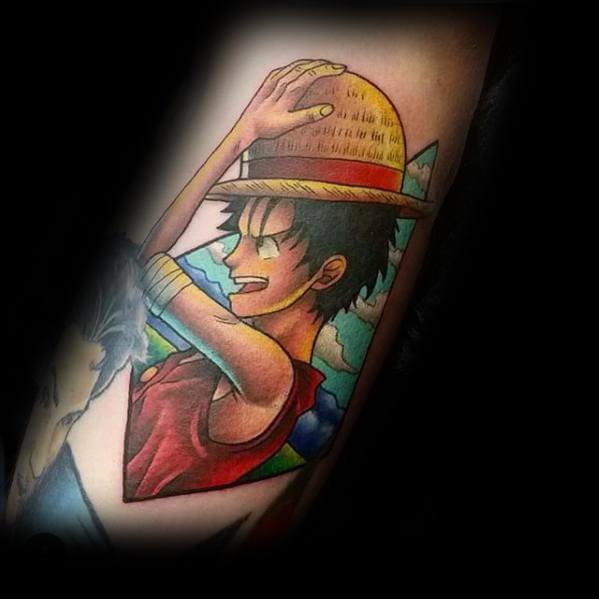 45. Let's fight!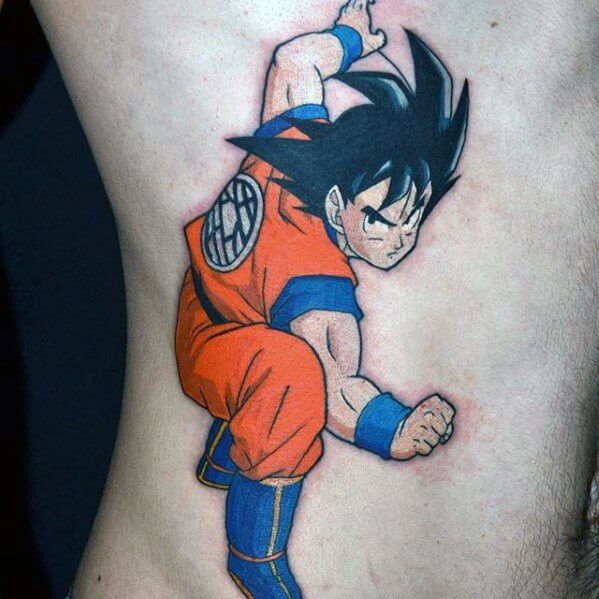 46. Very realistic eye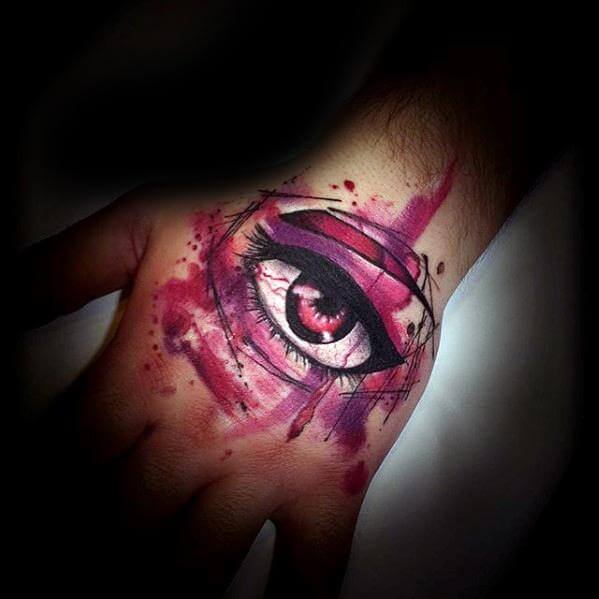 47. Female anime characters ink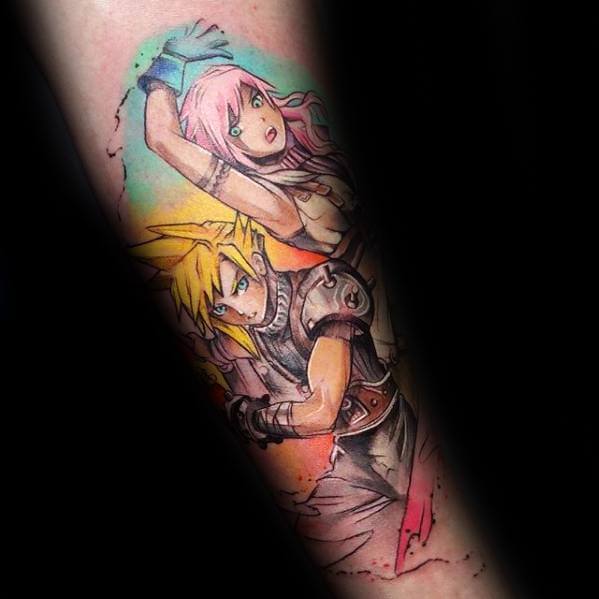 48. Delicate and cool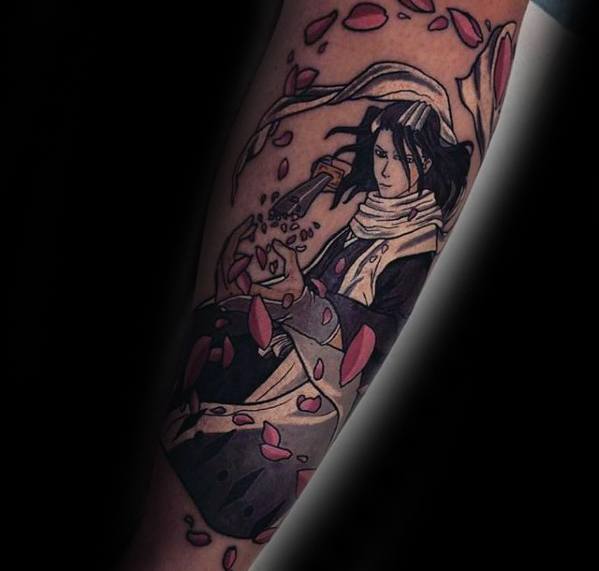 49. Very colorful. The anime tattoos list continues below…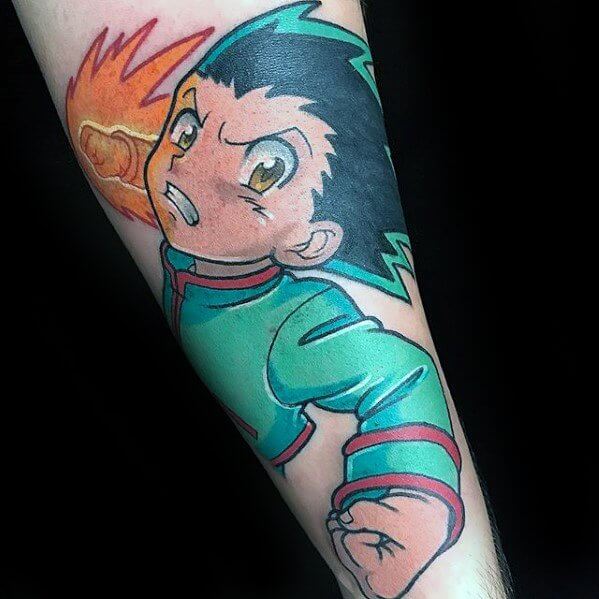 50. Killer sleeve on the upper arm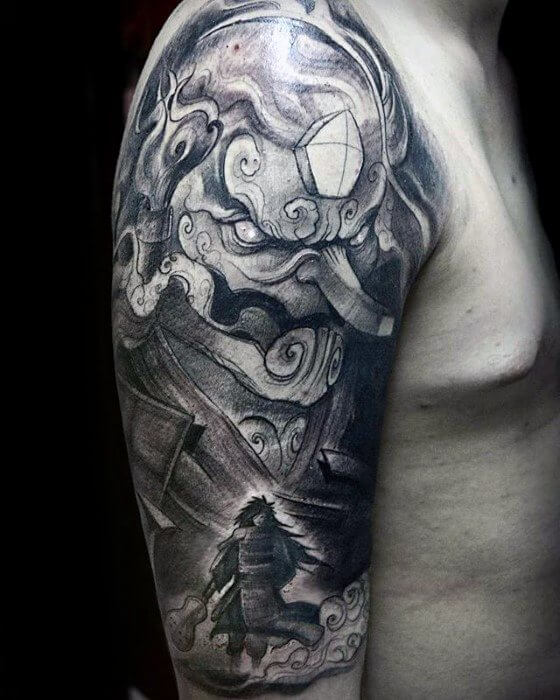 51. Creative anime ink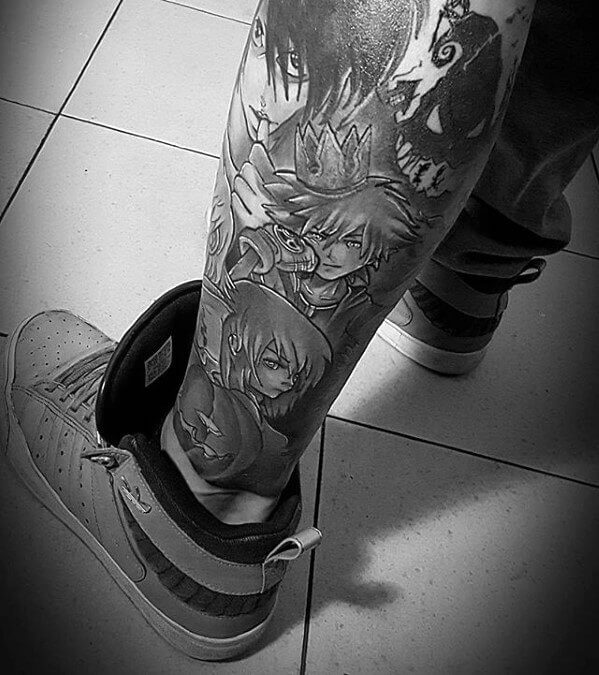 52. Fighting ninja tattoo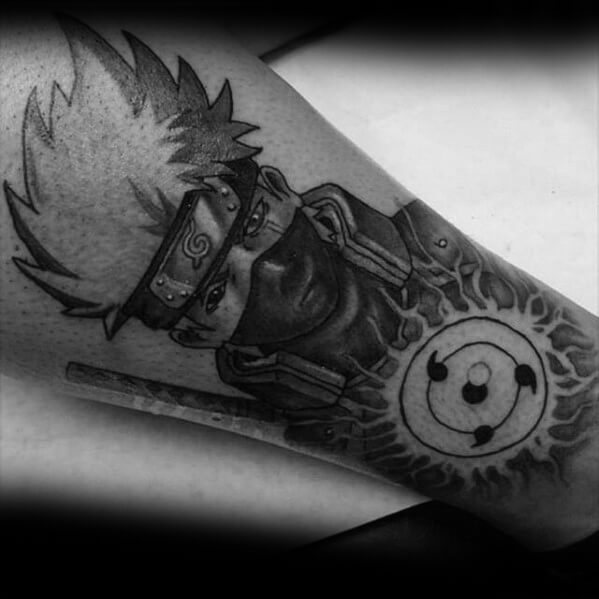 53. Inside the square
54. Is that a superhero or a villain?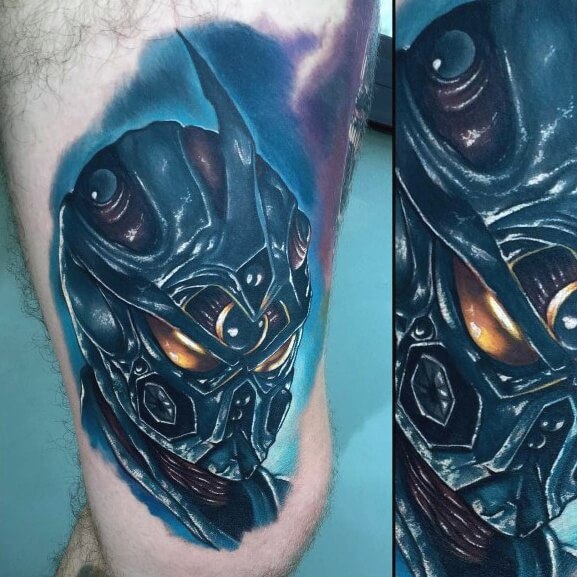 55. Today is bargain day!!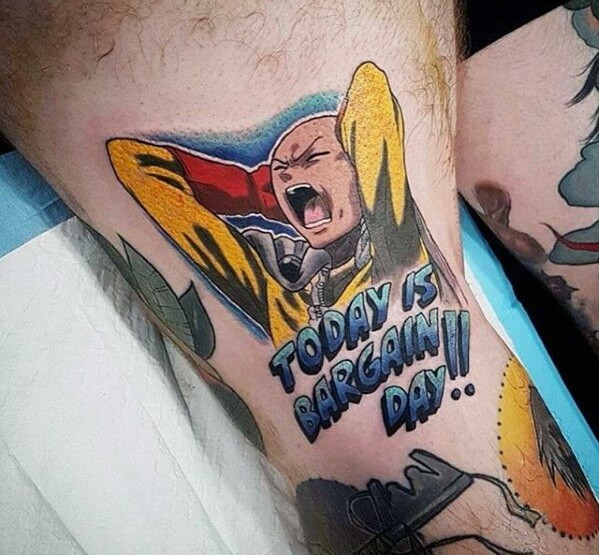 56. No colors, I love it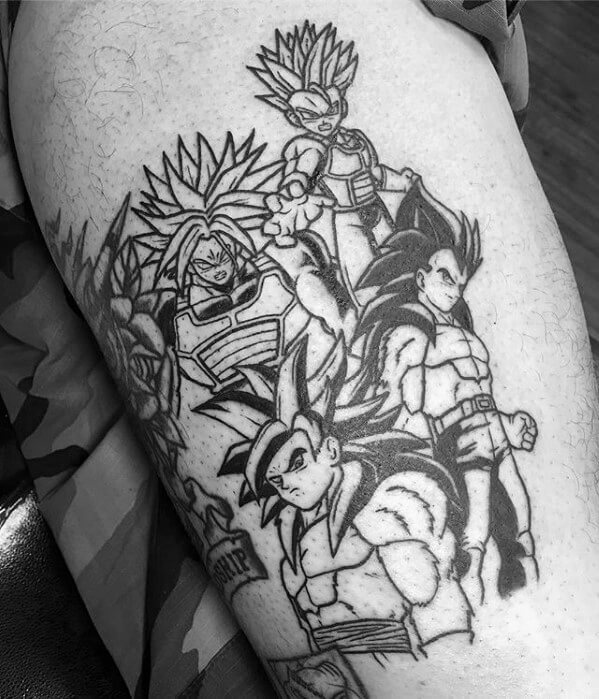 57. Ripping from inside the muscle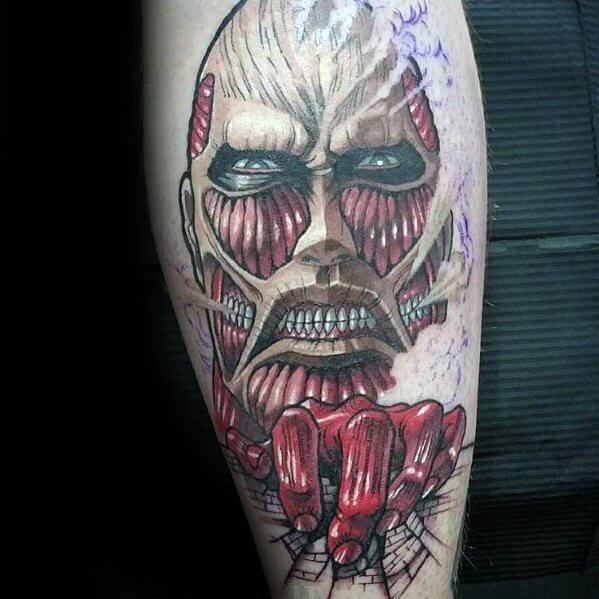 58. Popular anime tattoo design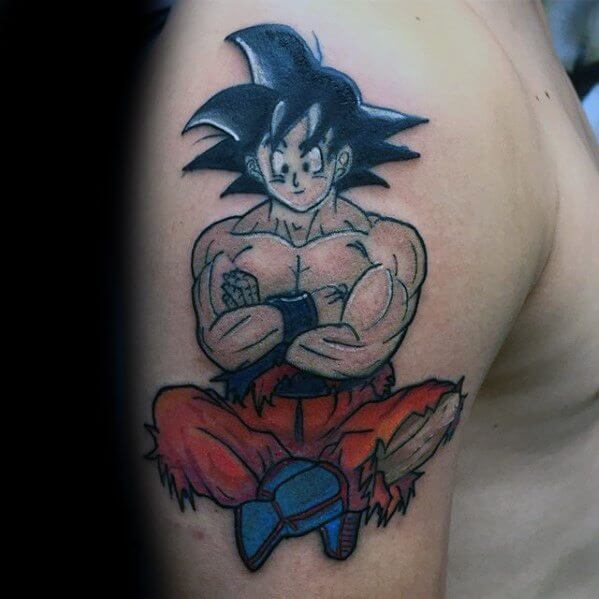 59. Amazing work, the playful colors are cool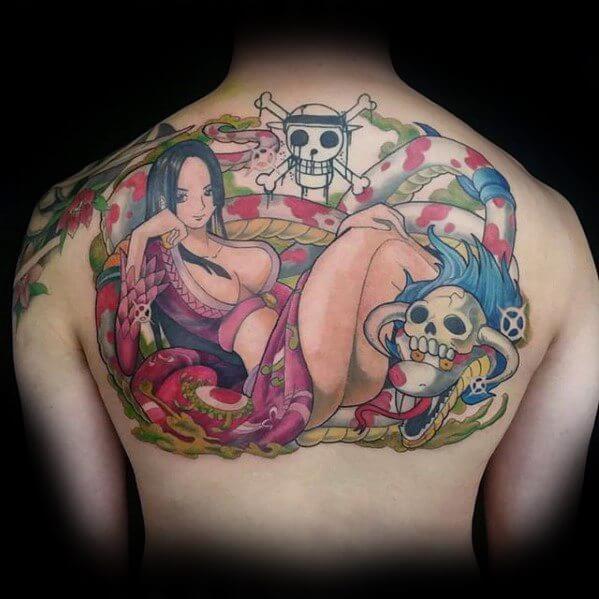 60. I love geometric shapes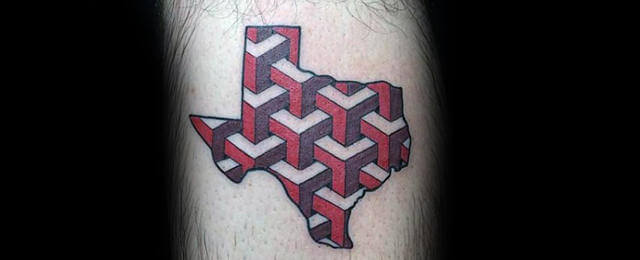 61. Looks like Spirited away right?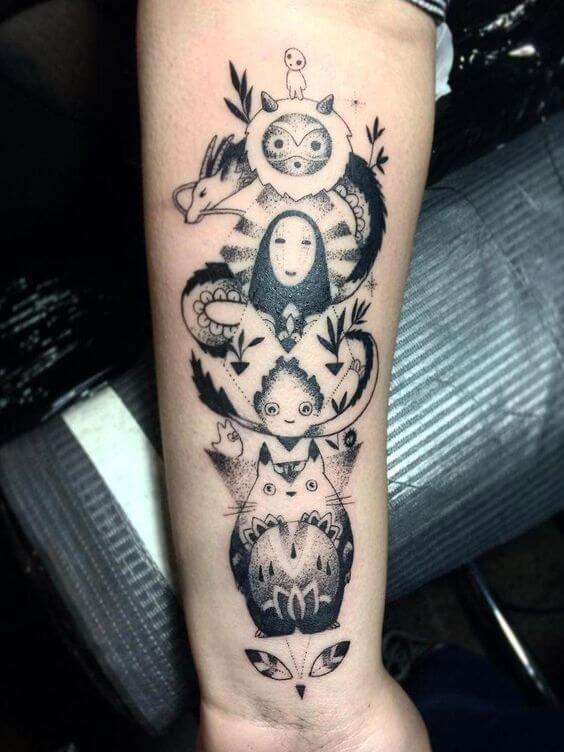 Everyone who loves tattoos should share this anime ink list. Thank you