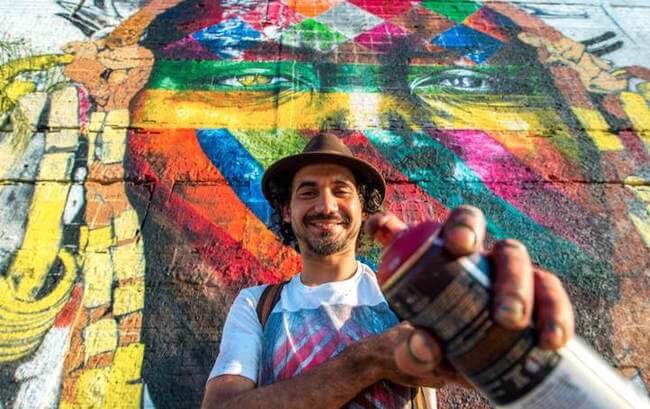 It's Rio time! Athletes from all over the world are gathered these days in this beautiful city of Brazil. And not only them, but all of those who support them and simply love The Olympic Games, and that's a lot of folks! Brazilian street artist Eduardo Kobra thought that it is a great opportunity to send a powerful message and remind us all that everyone should be united, and that we are all connected by a very large mural in spectacular vivid colors.
The 40-year-old muralist from São Paulo did the remarkable mural for the Games, which he calls Las Etnias (The Ethnicities),  and it reaches a total height of 50 feet and measures over 32,000 square feet. In that way, he set his own world record for the largest mural created by a single person. Other statistics involved in this grandiose street project is 100 gallons of white paint, 400 gallons of colored paint, 3,500 cans of spray paint, and two grueling months of 12 hour days. Impressive, right? And even more impressive is the mural itself in a form of five large faces from five continents — in accordance with the five rings of the Olympics, which now brightens up Rio's port district.
More info: Eduardo Kobra: Website | Facebook | Instagram
"I'm motivated by challenges,"
Kobra shared on the Rio 2016 official website.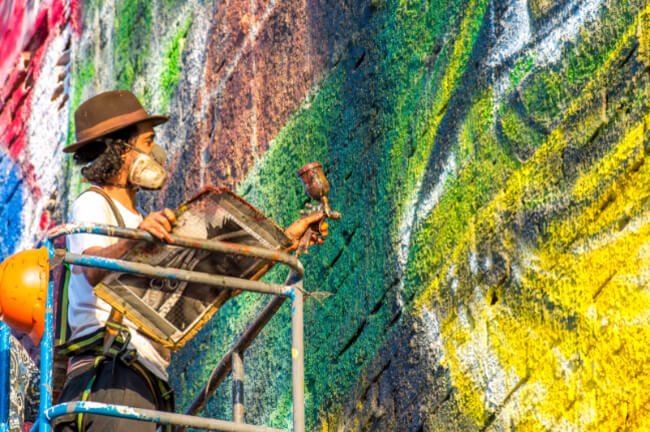 "I was really happy I got to display my work here in Rio de Janeiro. This was something I have wanted to do for a long time."
"These are the indigenous people of the world. The idea behind it is that we are all one. "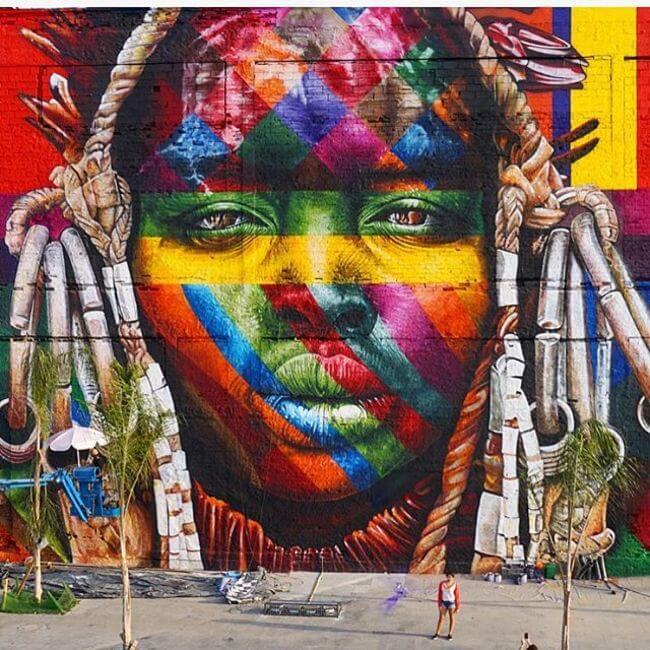 "We're living through a very confusing time with a lot of conflicts."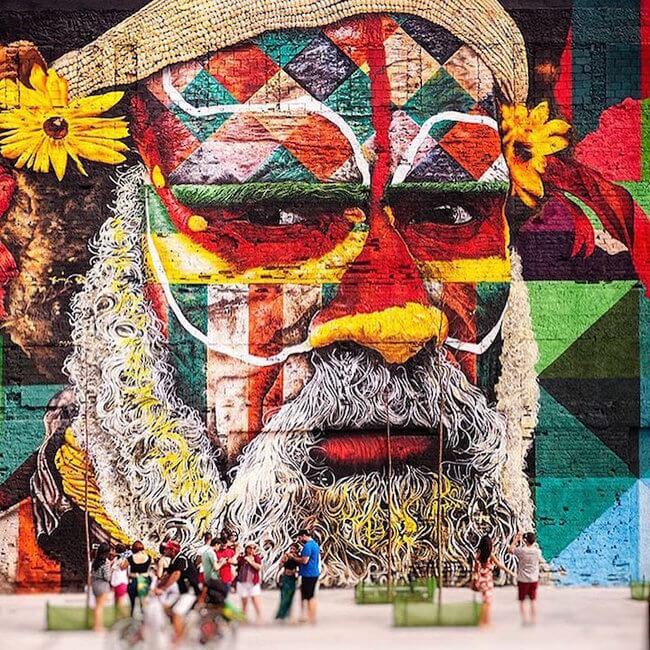 "I [want] to show that everyone is united, we are all connected."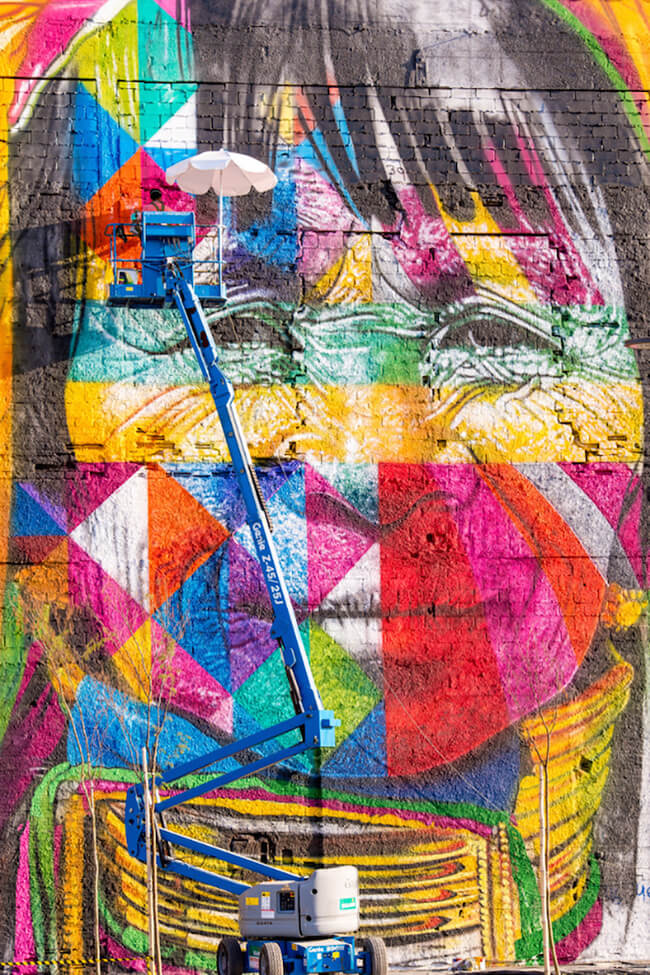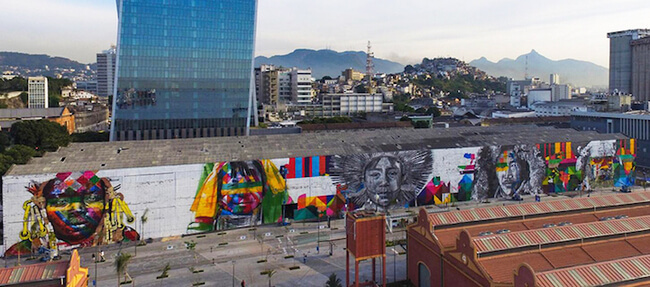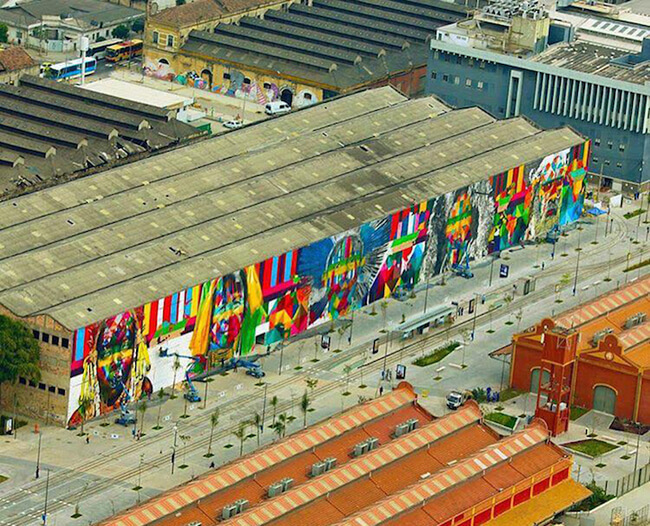 All images via Eduardo Kobra unless stated otherwise.
Source: MyModernMet