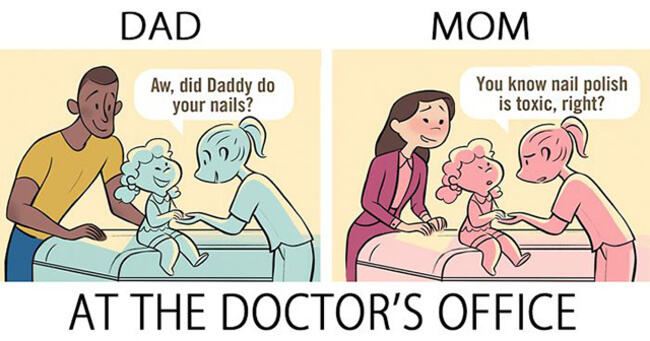 It seems like society expects more from mothers than they do from fathers. When a father does something like take his kids to the park or to the grocery store, people are impressed by his ability to even keep them alive when he's alone with them. When a mom does it, it's expected. They're either expected to be 100% focused on taking care of their kids or they're expected to fall apart at any moment because of how hard it is to be a mom.
SEE ALSO: This Is How Parenting Really Looks Like, The Mommy Diary
People are so critical of mothers, unlike fathers. Mothers have to be on top of things all the time because it's their job. But when a man is seen on his own, taking care of his kids, people look and think "wow, what a great guy, taking time out of his day to grace those kids with his presence." I'm sure they also assume that the mother is nowhere to be found. How dare she take a day for herself, right?
Really, it's an insult to moms and dads alike. No mom is perfect, and no man is totally incapable of being a good dad. So don't act so surprised when you see a mom or a dad out in the world with their kids, doing the best they can. You have to assume that no parent is perfect but all of them do the best they can to take care of their kids.
Chaunie Brusie, a freelance writer, and mom of four, created a comic series on this subject called Moms vs Dads. She sees clearly the difference in how people look at moms and dads. Take a look at these comics and let us know what you think in the comments.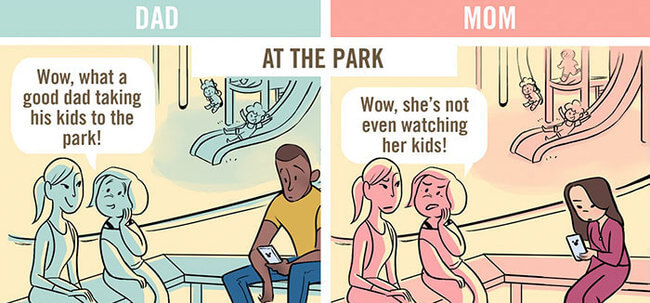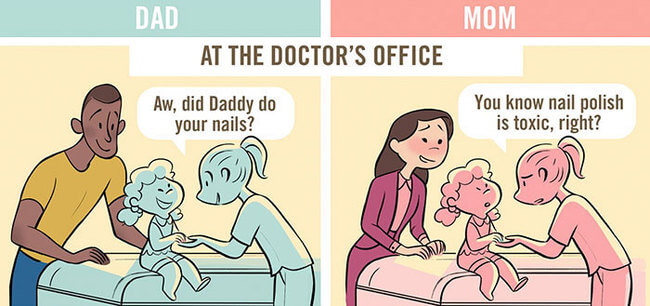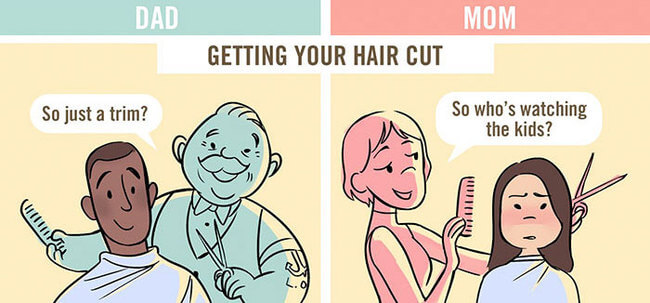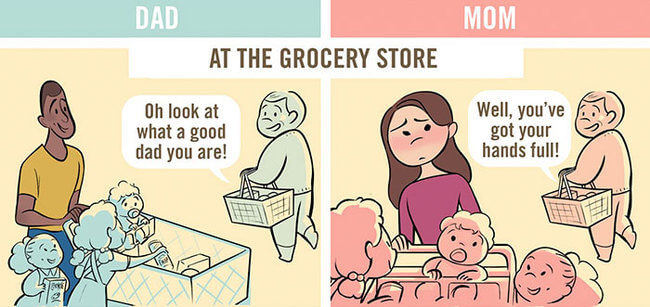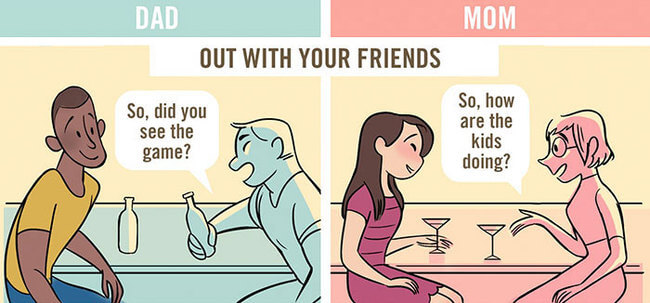 Source: link