Below are the most detailed pen and ink landscape drawings you will ever see. We are not over stating this, just scroll down and see we are serious. Olivia Kemp is a master at creating these imaginary worlds with just her pen and paper.
There are artists all over the world doing different and amazing pieces of beautiful and breathtaking art.
One of them is Olivia Kemp. The British artist has been gaining popularity throughout the last years for her hand-drawn work.
She does something quite a bit more unique than most artists. Olivia creates large-scale work of European villages combined with forests.
After her projects are finished all that is left is mystical landscapes that you could gaze at for hours.
These mystical landscapes do not really exist. If this is surprising enough this artist creates it all from her imagination.
Olivia explains that she wants to create a landscape so that it can make logical sense and construct it all by herself.
The artist has completed residencies in Scotland, Guernsey, and Norway and became inspired by the villages that existed there.
If you have seen villages that are located in Europe you will understand where Olivia found all that motivation from.
Watch Olivia Kemp in action
She is as dedicated as staying for months on finishing just one single project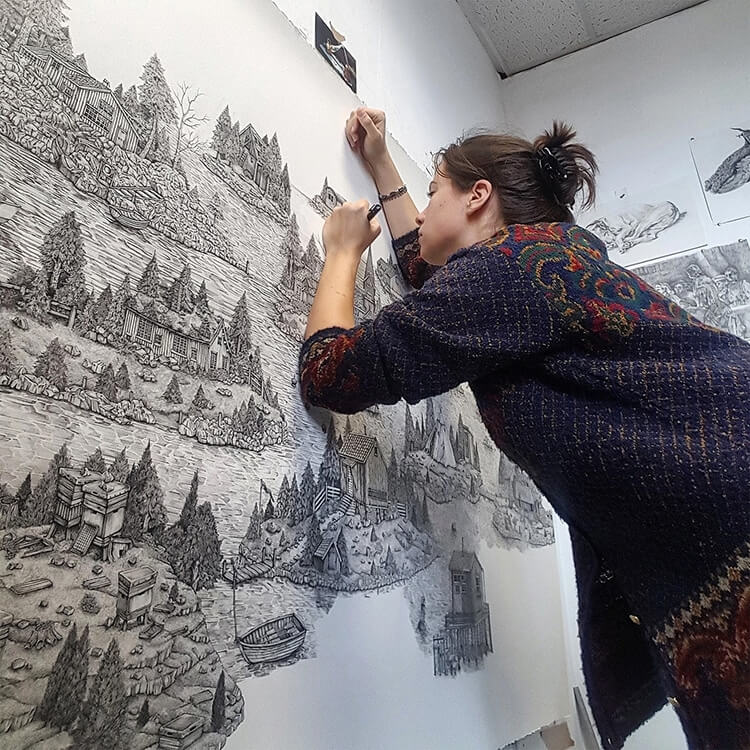 Keep scrolling below to see more of her pen and ink landscape drawings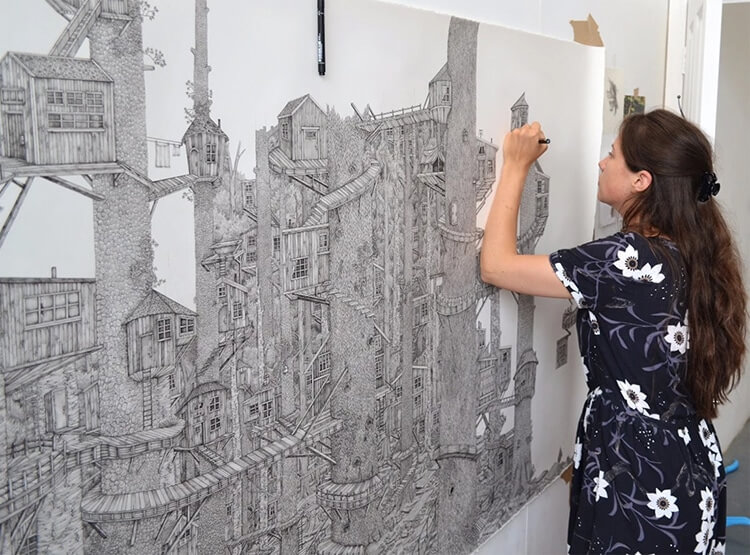 She claims that she loves the fact that she builds these mini imaginary worlds that grow larger the more she draws on a plain white wall.
It is just astonishing for her to see the way they develop across a white base. She includes in-depth details of plants and mystical creatures that live amongst the mystical forest world.
Related Read: 18 pencil drawings of nature that will make you want to be an artist
The way she constructs these works of art is using only two simple utensils which are Ink and a pen.
But it's not all flowers and rainbows needed to complete what Olivia does. In fact, one piece of Olivia's hand-drawn art can cost months to complete.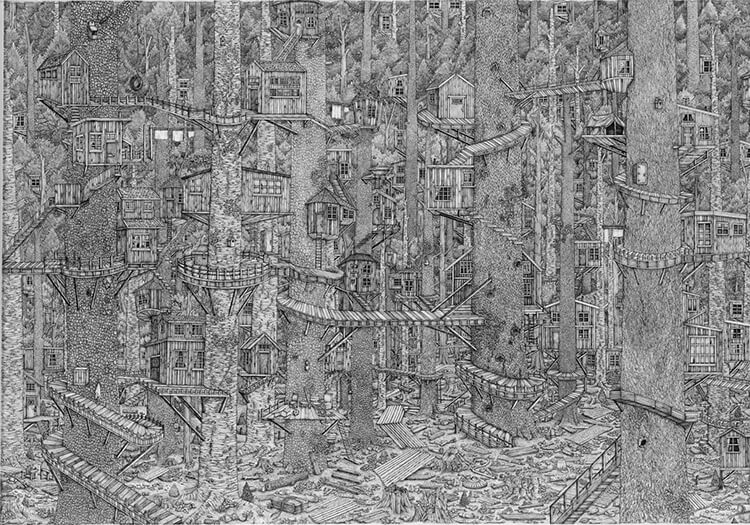 When questioned how she can cope with the long hours of just drawing on a plain wall, she gave a surprising answer.
She said after some time of working on the project she falls into a completely trance-like state and then lets her hands flow naturally to develop the project.
She says that in the end, it's all worth it. It is like a child you give birth to and watch them develop with stages until they grow up to be successful.
Even though she creates this kind of art she is still surprised by the final result every time she finishes a project. Take a look at some of Olivia's outstanding detailed work. 
Take a look at some of her other pieces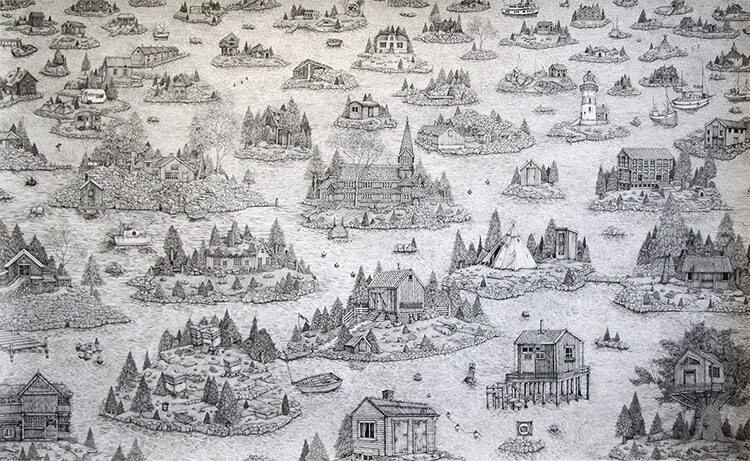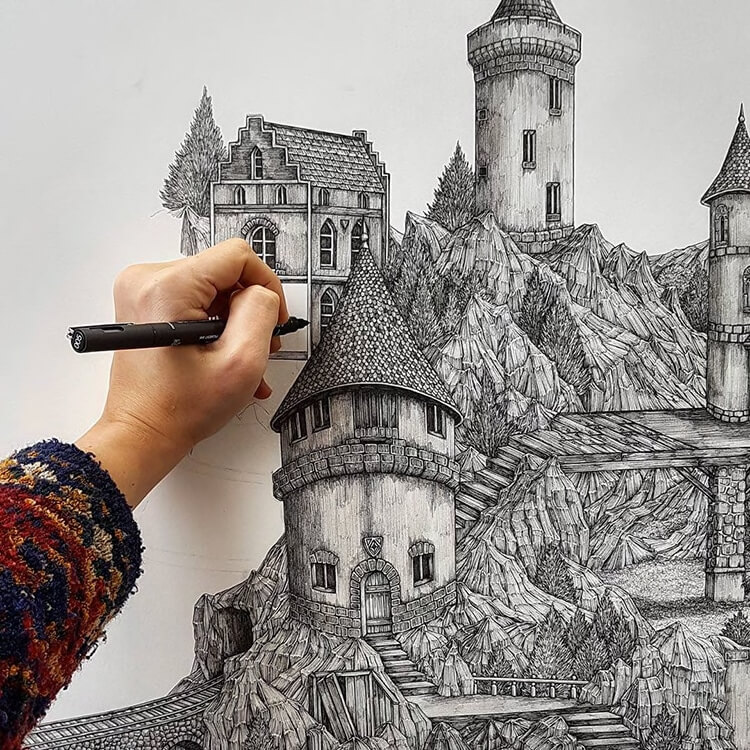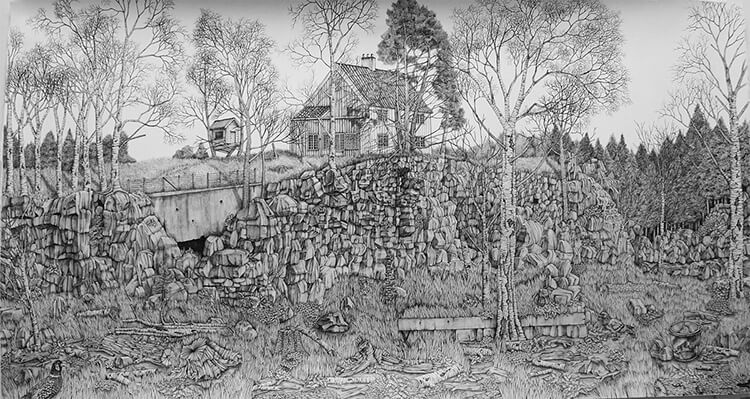 H/T Colossal | All images by Olivia Kemp