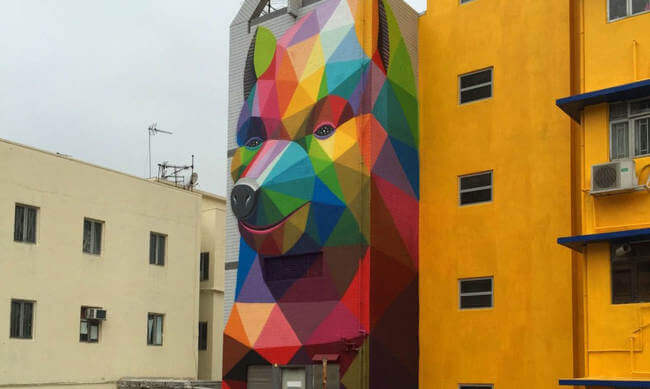 If you are a fan of optical illusions, you need to check out the brilliant work of Okuda San Miguel. Long known for his trademark brightly colored geometric shapes, this native of Madrid, Spain plies his trade all over the world.
SEE ALSO: Boring Buildings Turned Into Beautiful Street Art
You can find his designs at galleries and festivals, as well as on T-shirts and accessories like hats and watches. His latest work is a display at HKWalls Street Art Festival in Hong Kong. San Miguel transformed the dreary side of an apartment building into a 3D kaleidoscopic bear.
Through use of vibrant colors and geometric shapes San Miguel was able to bend reality making it appear to the naked eye that the bear is actually emerging from the side of the building. His first major architectural undertaking was to decorate the walls and vaulted ceiling of a 100 year old church turned Skate Park in Spain.
His work on Kaos Temple helped rocket him into the public eye.  If you want to see more of his awe-inspiring work, check out his page at http://okudart.es/showcase/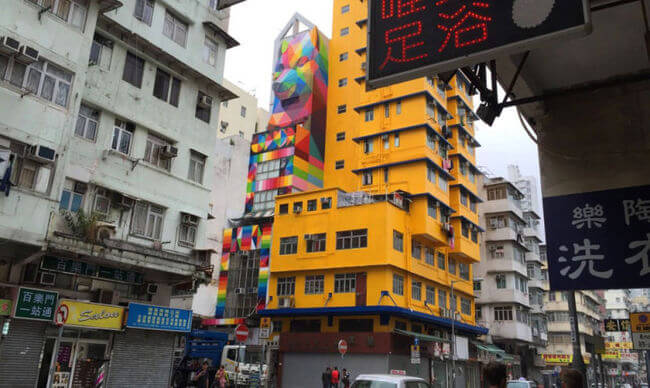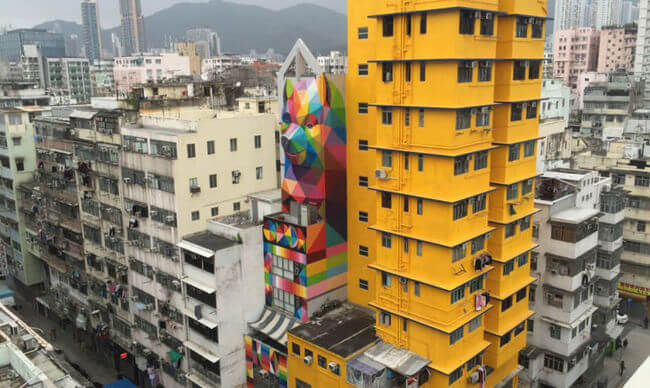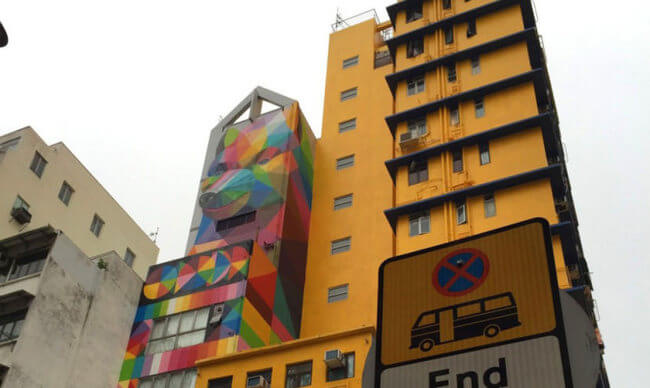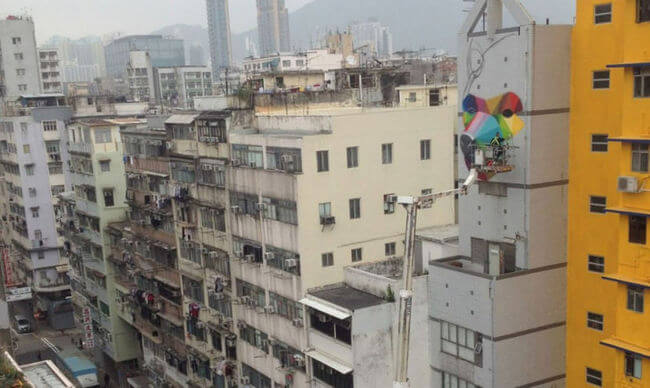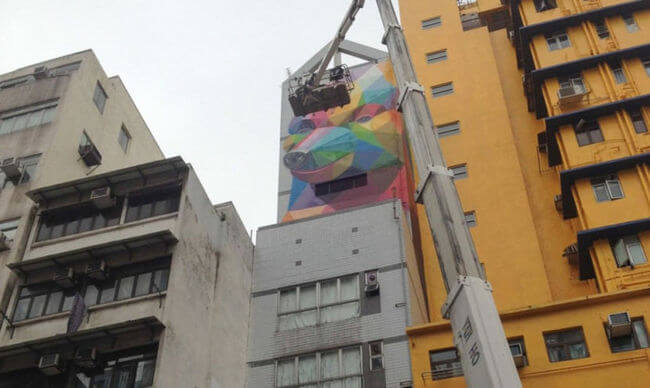 Source: Lostateminor