If large metal animal sculptures is your thing, you're going to love this article. Brian Mock is a champion of turning old scrap metal into beautiful animal sculptures that you will want in your home.
Most of us think of old car parts as complete trash. We believe that they are just pieces of unused cutlery that belong at the dump. But as we know, there are people that are different from others.
Just like Brian Mock. He is an Oregon-based artist that is known for turning scrap metal into very interesting sculptures.
Brian collects things that are no longer used from people such as nuts, screws, bolts, and whatever he can find that is fitting to create his sculptures.
He takes all of these pieces of scrap together and turns them into human or animal sculptures. Brian Mock has always loved art and had a passion for numerous artistic practices from an early age.
Here is Brian Mock with one of his creations: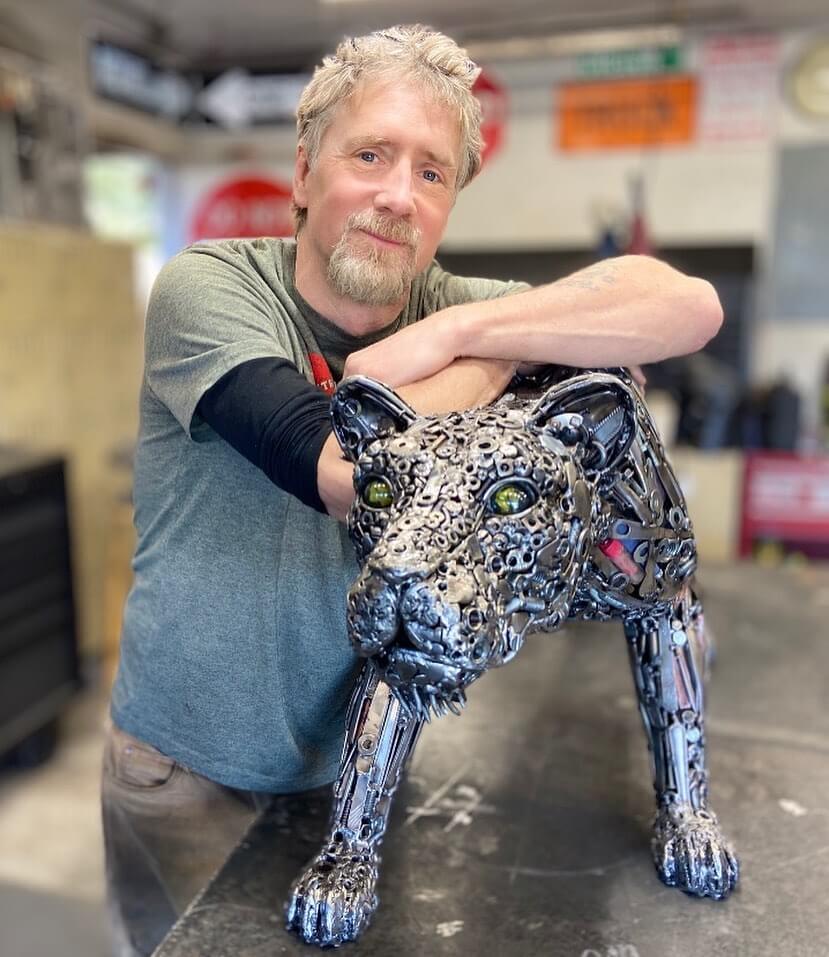 A video showing Brian in action:
#1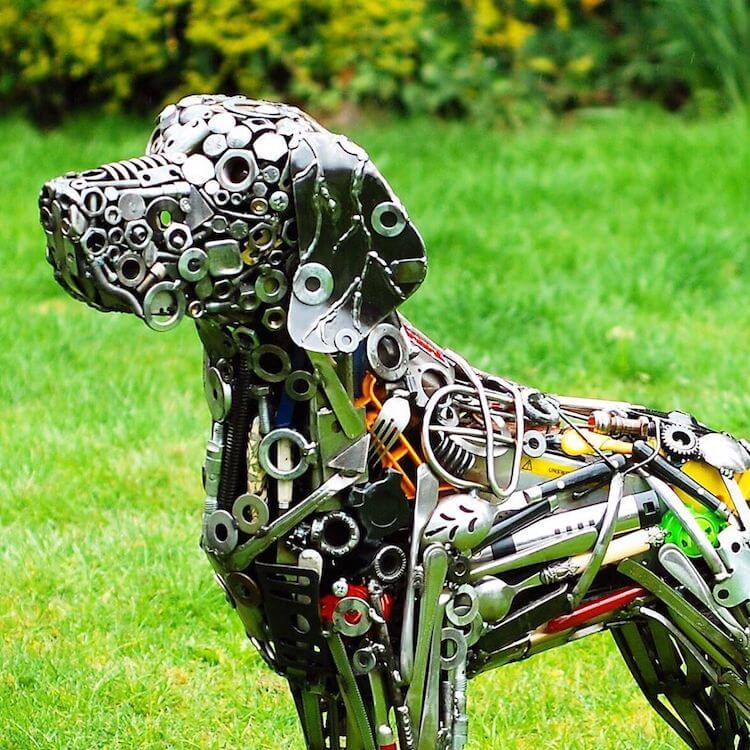 In the 1990s he found what he truly loved to do when he found out about recycled art. He learned about welding all by himself to give him the possibility to visualize his ideas and turn them into metal sculptures.
Today the professional artist is creating an entire zoo that holds different kinds of metallic animals such as cats, dogs, lions, and more. Everything he has built is made out of reclaimed material.
#2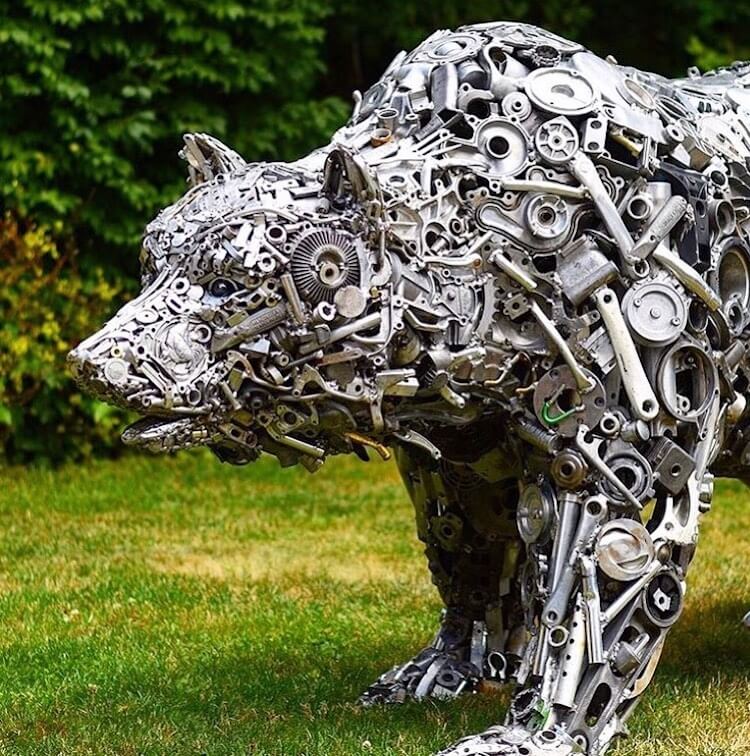 What this artist does is very challenging. Brian might spend a lot of time finding the perfect form to fit his sculpture. He creates the tales of different animals using flexible metallic chains, while for the ears he uses curved steel.
Brian claims that he loves what he does simply because he is able to give a new life to objects that are seen as useless. He says that giving old and used objects another form of life as a sculpture is a gratifying process but artistically demanding.
#3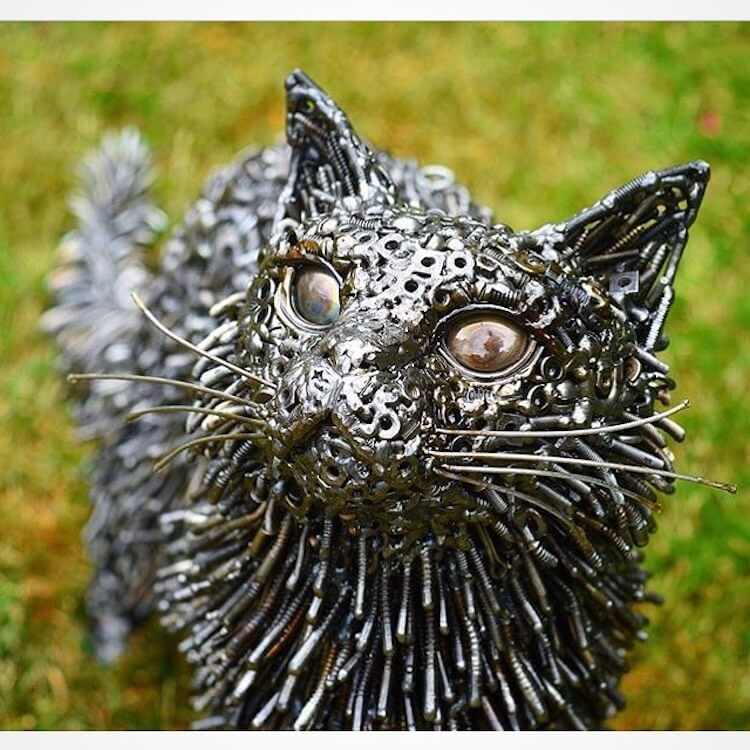 The artist explains that his work is simply created to emphasize resourcefulness. He does it to encourage people to see used materials as still useful.
What fuels Brian's creativity is all left at the hands of the audience. He loves the reactions of the public so much, it gives him a purpose to create even more awesome sculptures.
Scroll further to check out some of Brian's projects made entirely out of reclaimed metal. 
#4
#5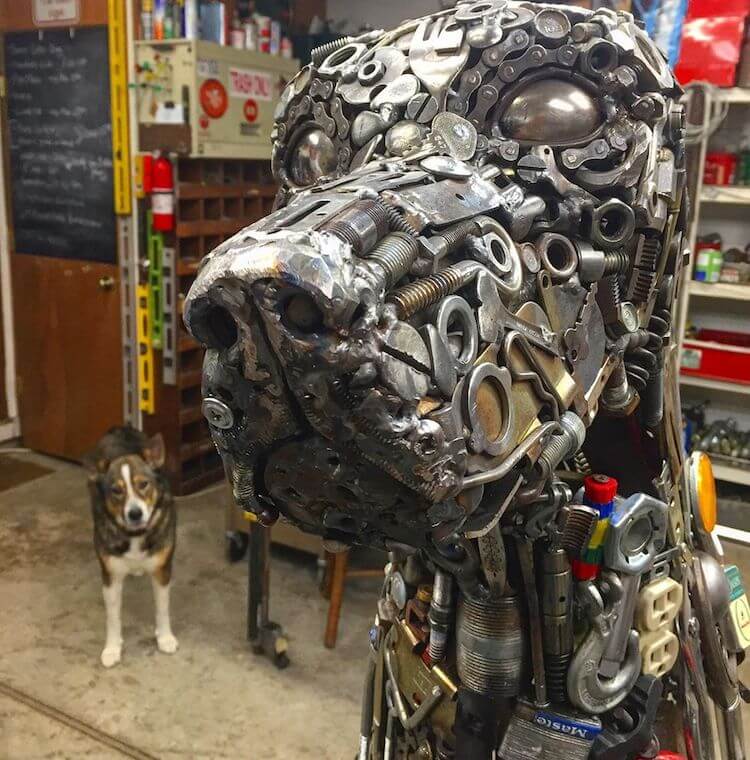 #6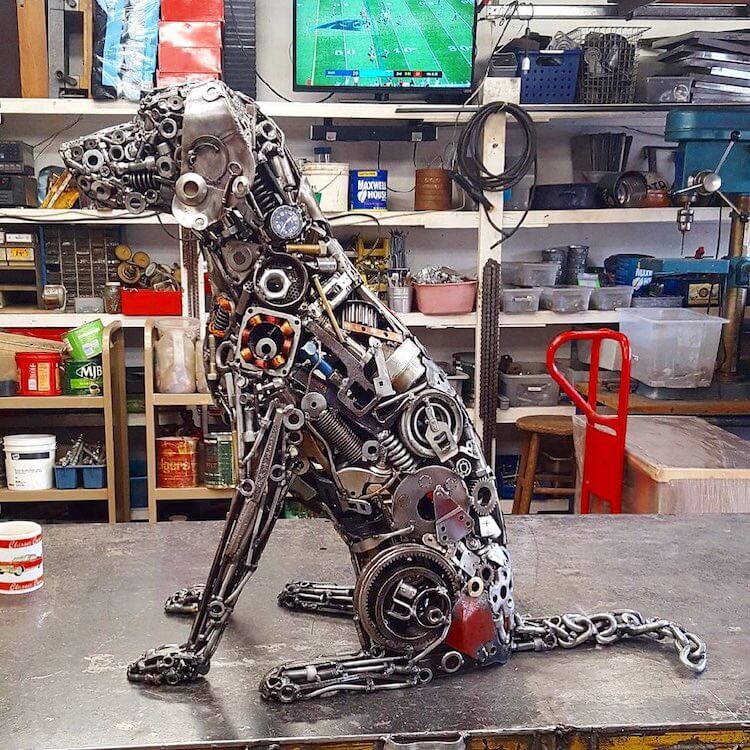 #7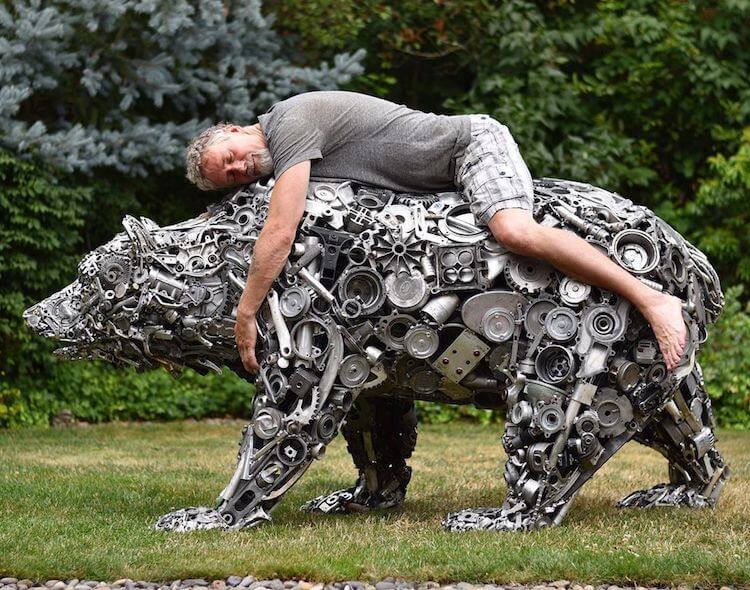 #8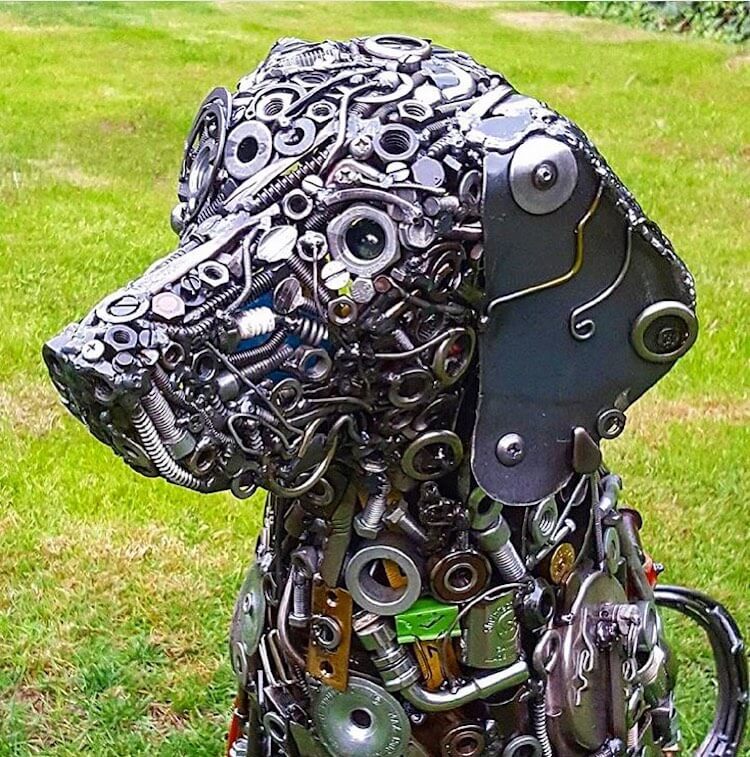 #9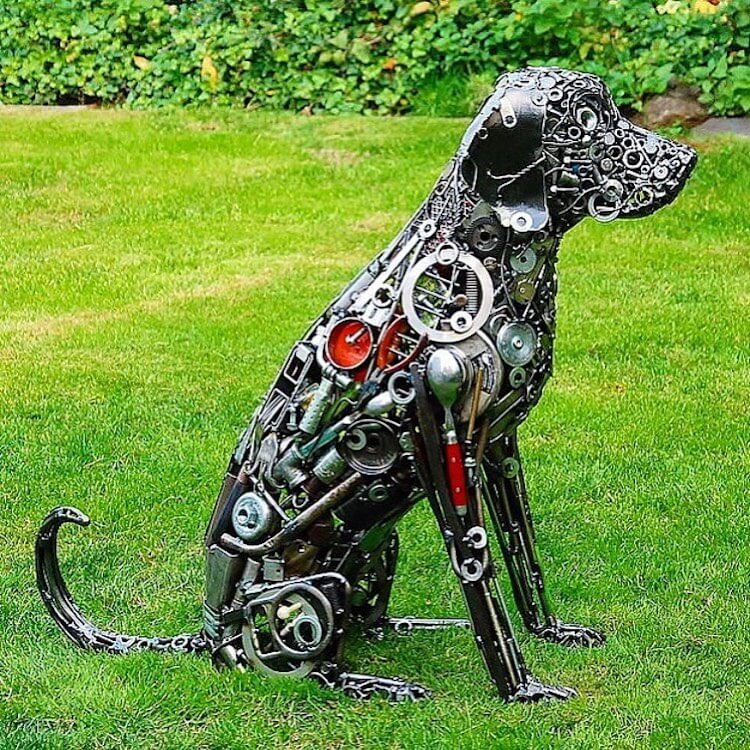 #10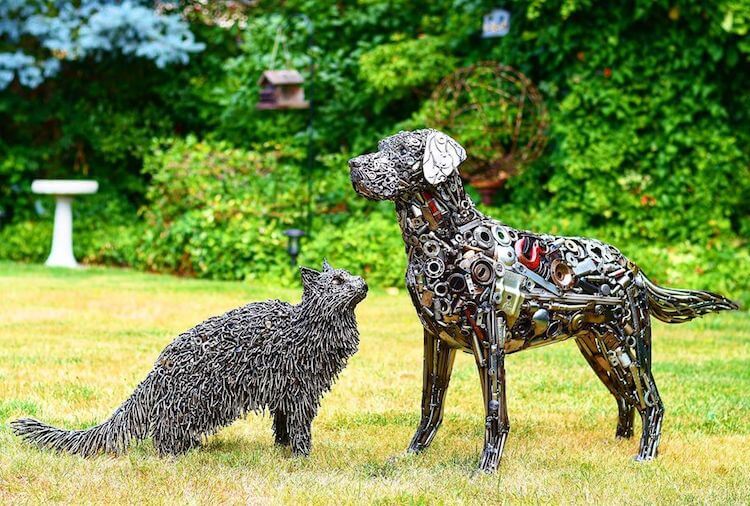 11.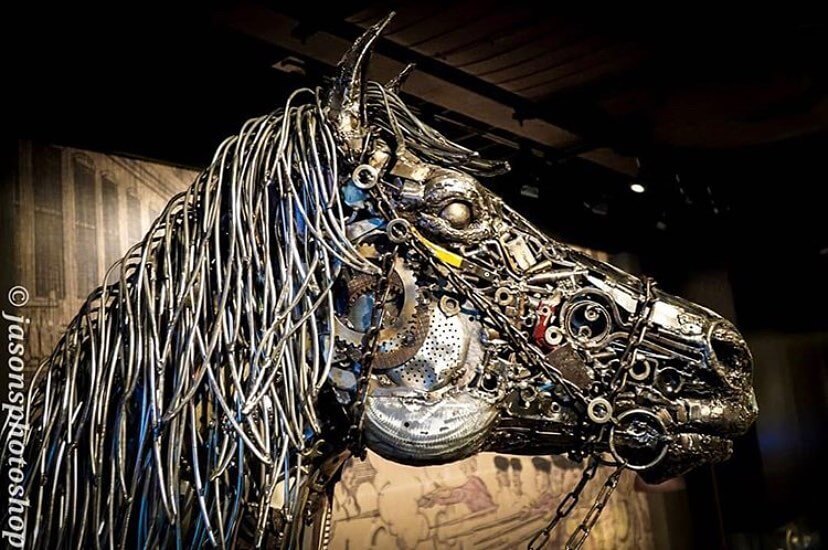 12.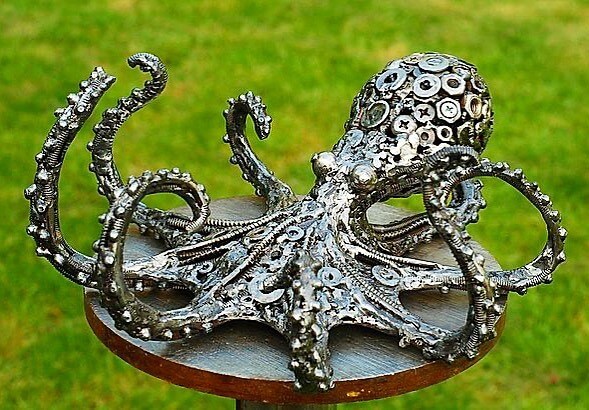 13.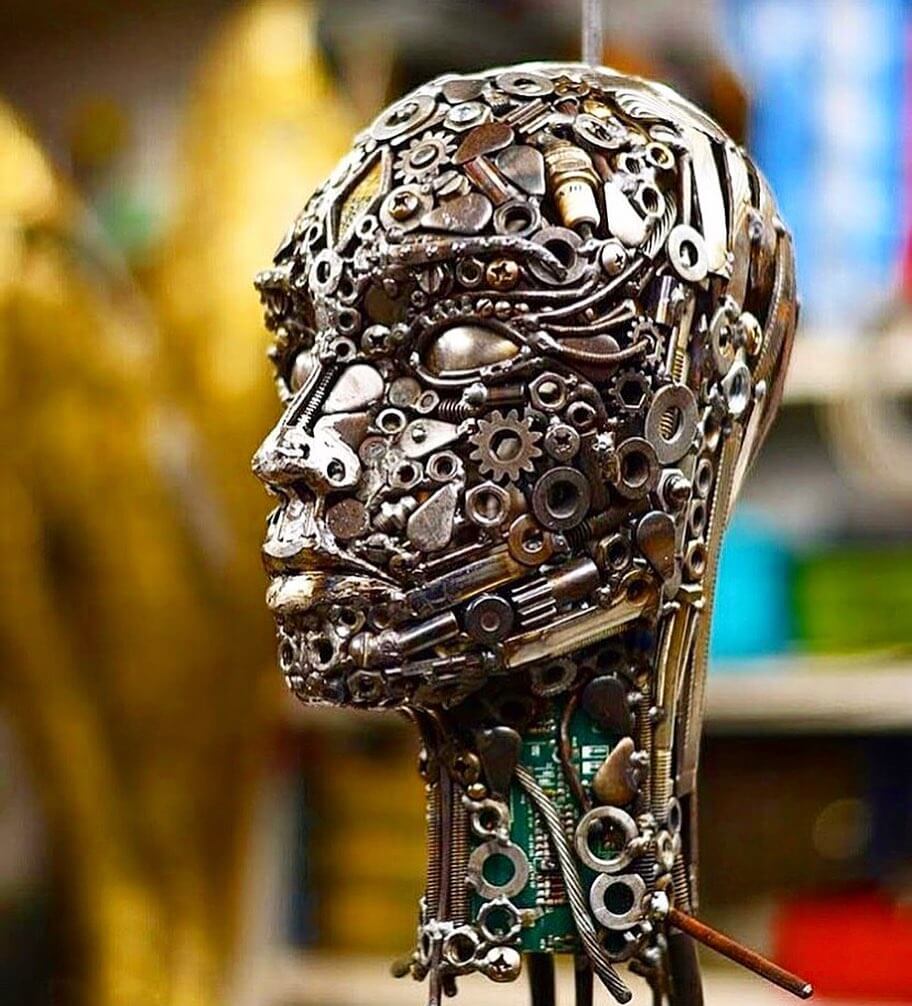 14.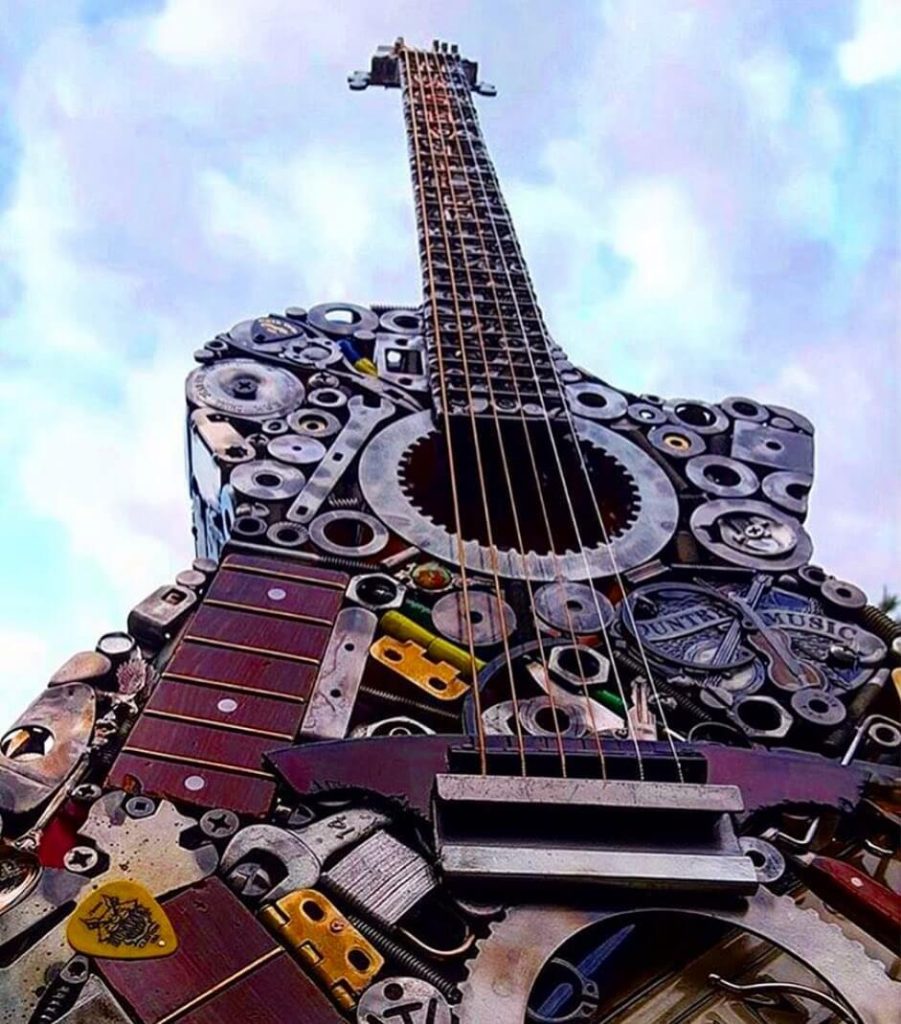 15.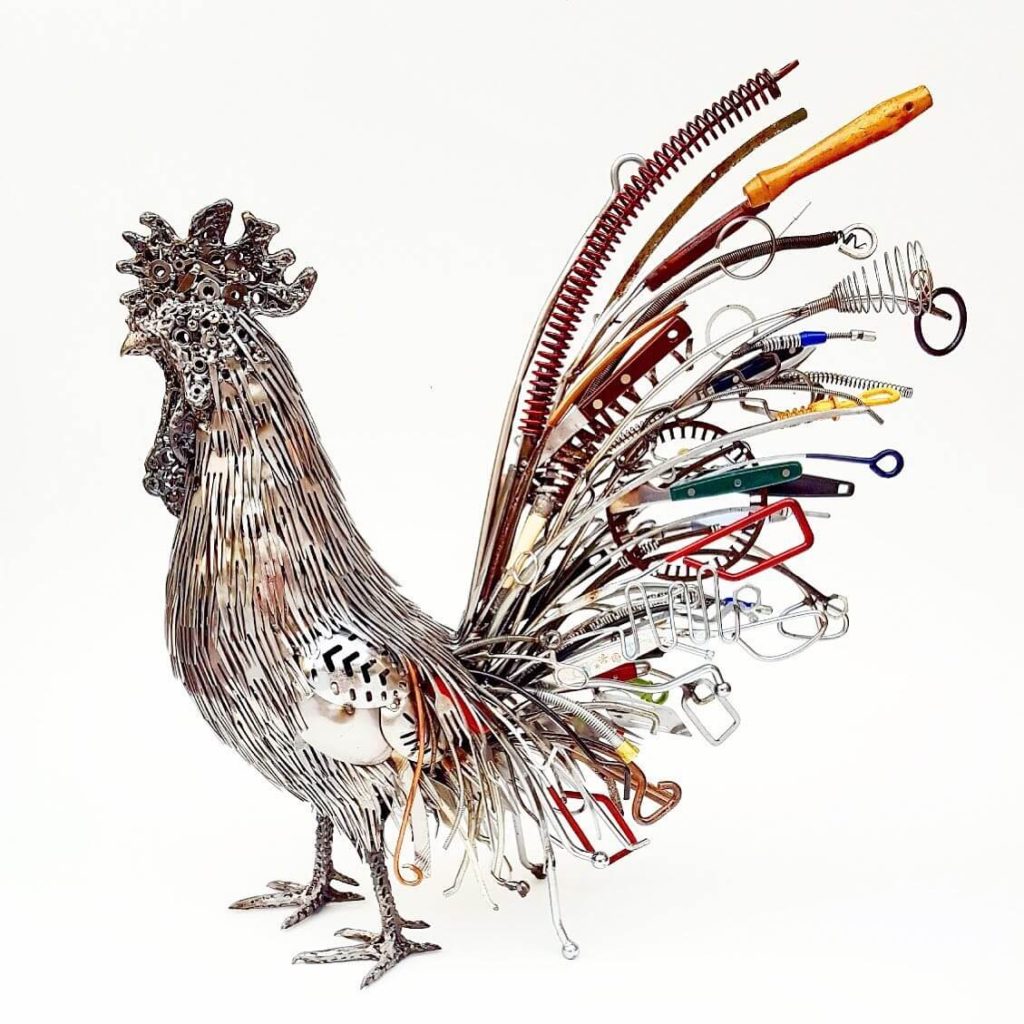 16.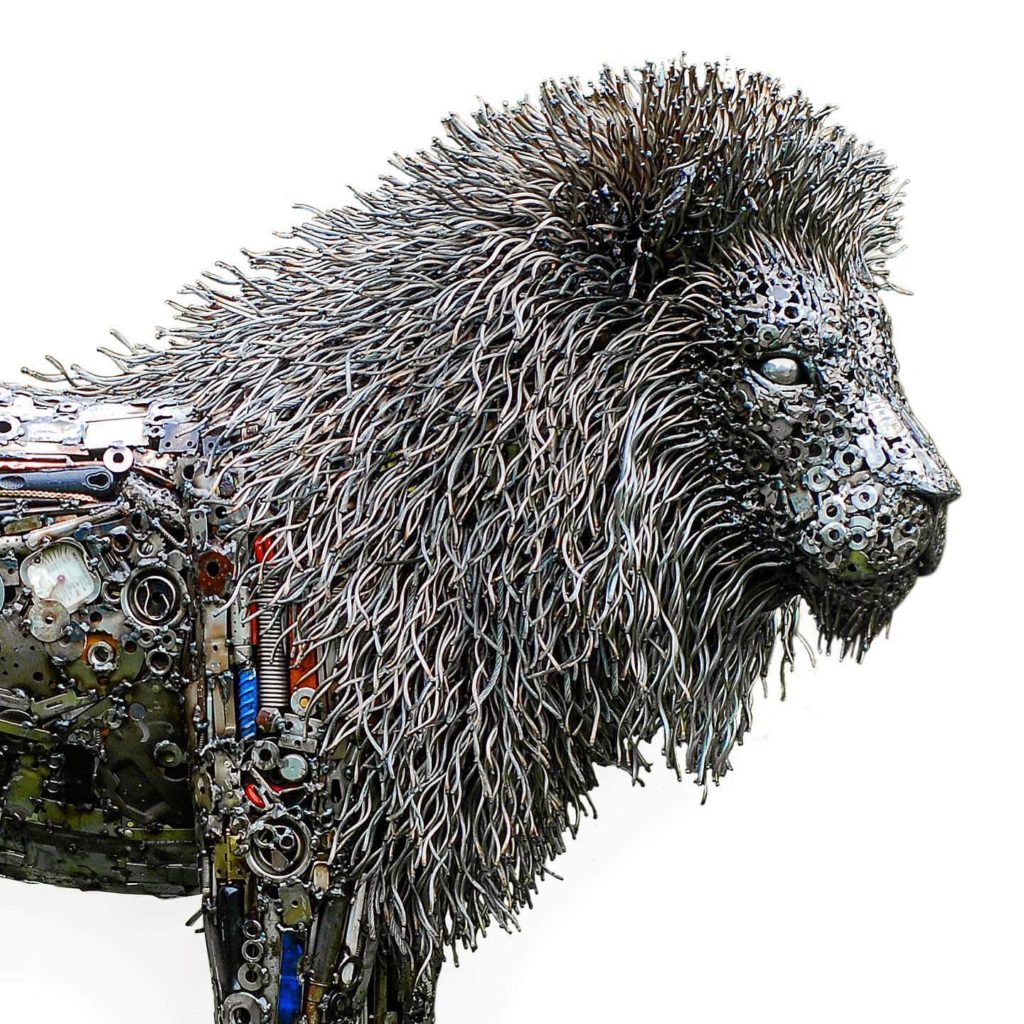 All images by brianmock
If you loved this article about large metal animal sculptures by Brian Mock, you will love these too: