Omg! I can't believe it took 110 years to make a totally genius twist in a sweet kingdom of Toblerone. For all of you who are fans of chocolate pyramids with a tasty mixture of nougat, almond, and honey, this is a great news. Now you can get your sweet in a form of individual ice cream and, according to the photos in this gallery, it looks absolutely delicious.
This Swiss chocolate brand has been on the market since 1908! It's a pretty long time and people all over the world enjoy its taste obviously. So, It's no wonder that appearance of a Toblerone ice cream sticks caused such a buzz on the social networks.
I really can't wait to taste Toblerone ice cream, because Toblerone chocolate has been one of my favorite sweets ever since childhood. And what about you? Please, join the fun and share with us your excitement, like people all over the Internet already do.
Swiss chocolate of a tasty mixture of nougat, almond, and honey, transformed into individual ice cream on the stick. Yummy!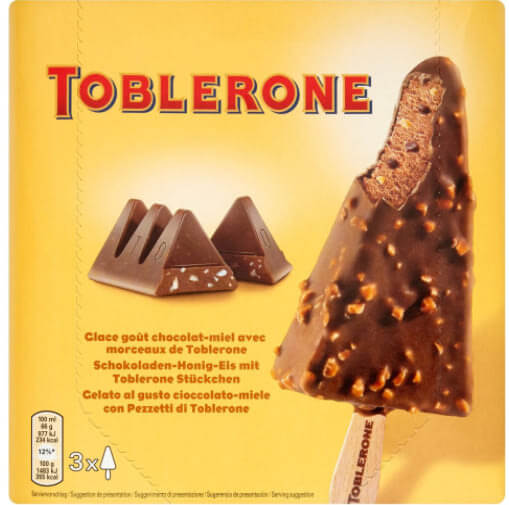 Lucky boy with a Toblerone ice cream! The internet can't stop talking about great news.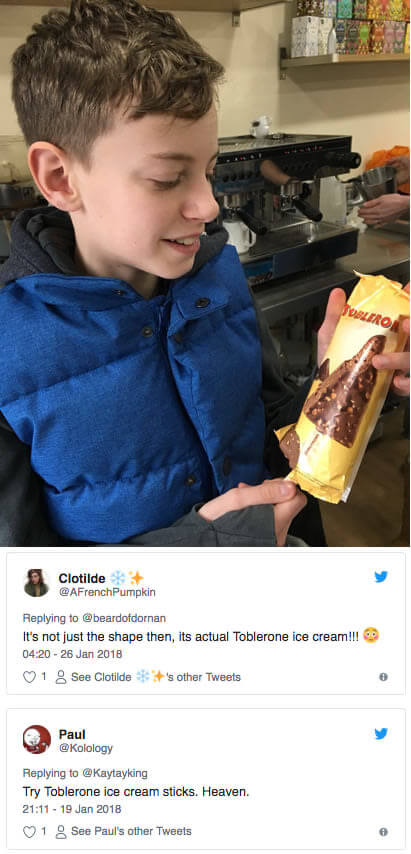 The small price of 1,8 pounds for a heavenly experience. How many will you buy?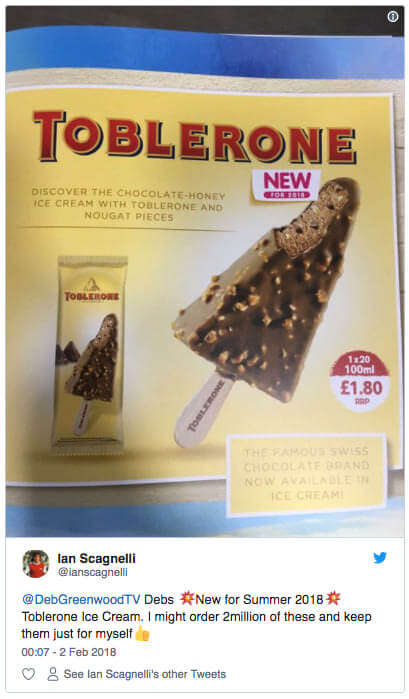 Here it is folks, this is how it looks like in all its glory:
[the_ad id="71924″] This looks so good, I can't even continue writing, i'm sorry, you're on your own.
Even though it took so long, we're happy that it finally made it to our mouths.