Gonzalo Garcia Calvo is a Madrid-based artist who uses only his skilled hands and square paper to make extraordinary origami animals. He mastered origami technique at such level that his figures became unbelievably expressive to an observer that you can notice their nature and almost sense a movement.
In the gallery below you can find all sorts of creatures from the animal kingdom. There is an elegant crane, furious rhino, wild bear, howling wolf … You can easily forget yourself while watching these  origami animals Calvo's created and the fact that they are made by folding a piece of paper is amazing to me. Every one of the animal figures demonstrates his high skills and makes you think of the time and patient necessary for achieving such a mastery results.
Today many artists who use origami technique are prone to use multiple papers and even scissors in a process of creating. But Calvo is doing it by old school principles – only one piece of paper per figure and the only tool he uses are his fingers. He only experiments with different patterns, textures, and types of paper—including one that features fur, making his wooly mammoth actually wooly! One must admire him even more knowing that.
Take your time to enjoy the gallery of Gonzalo Garcia Calvo's origami artworks and if you admire it make sure to share this post with your friends.
#1 A magnificent horse made from blue paper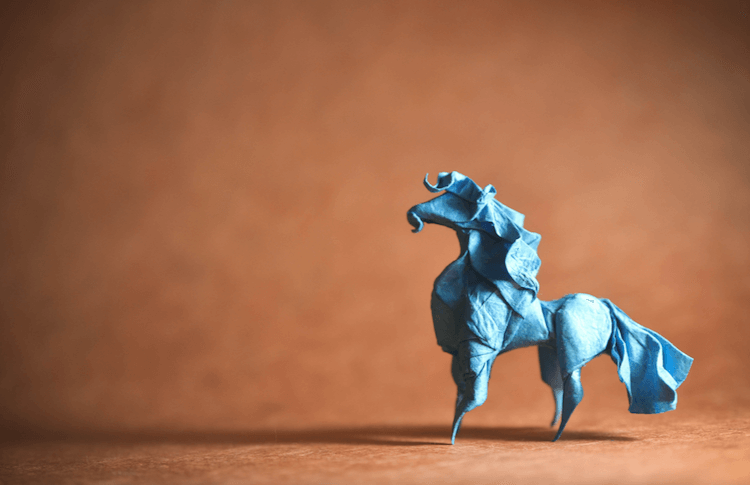 #2 The artists uses specific lighting in his photos to empower the origami animals and bring them to life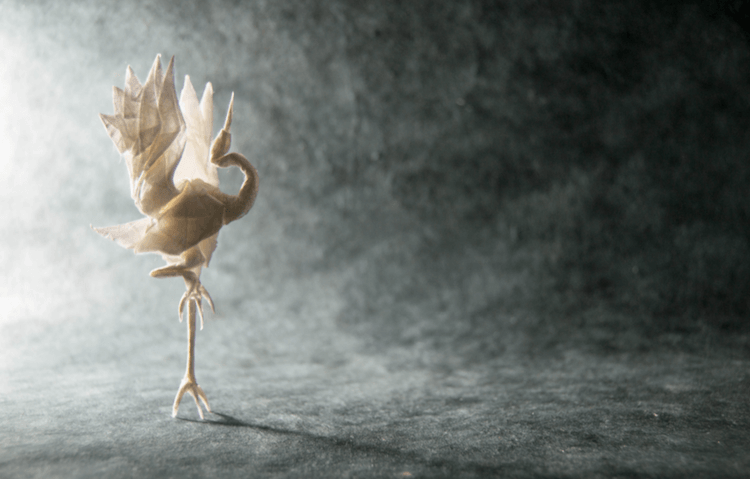 #3 Stunning raging bull figure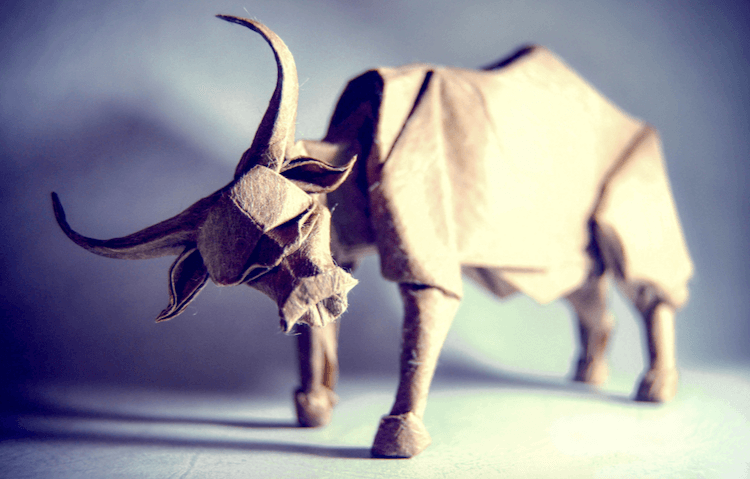 #4 Realistic giraffe cast a shadow on the wall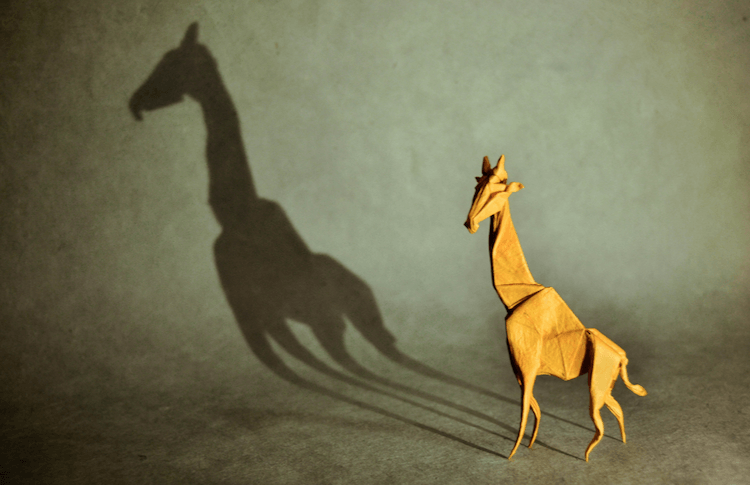 #5 Angry looking rhino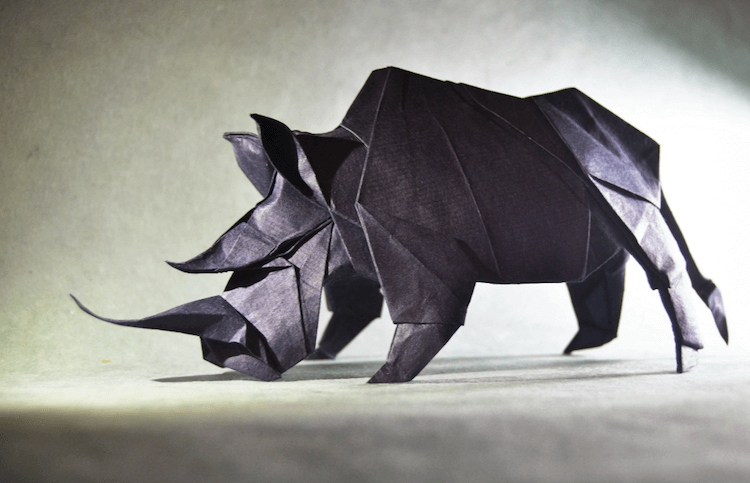 #6 Mammoth from paper with fur on it, super cool and realistic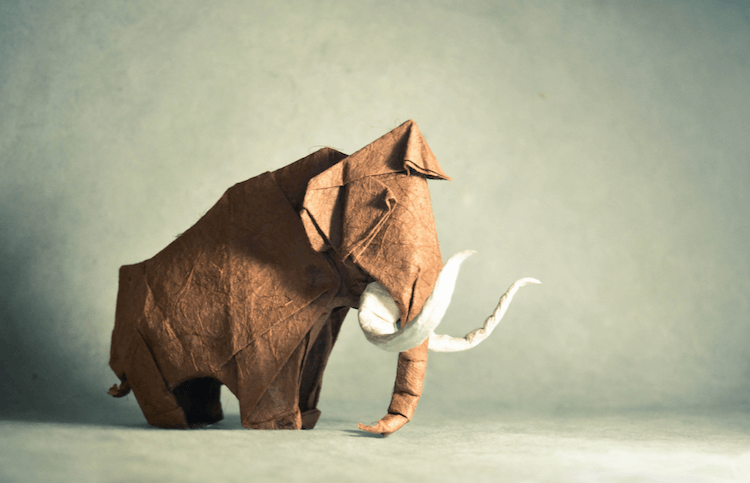 #7 Bear on his two feet growling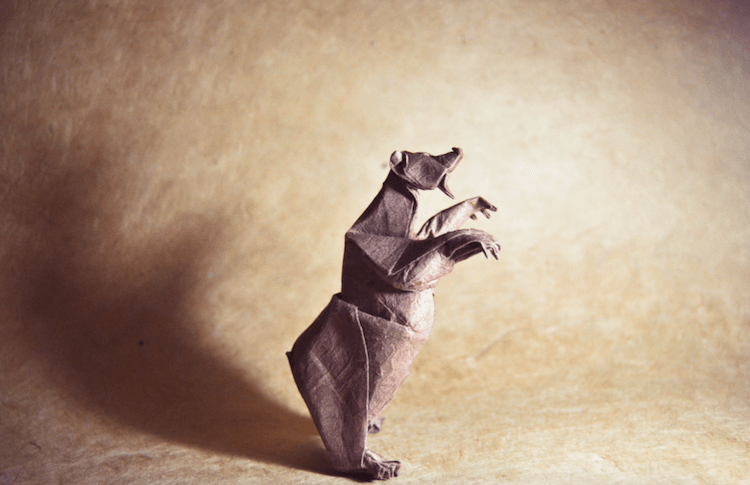 #8 A cat, either a wild cat or a house cat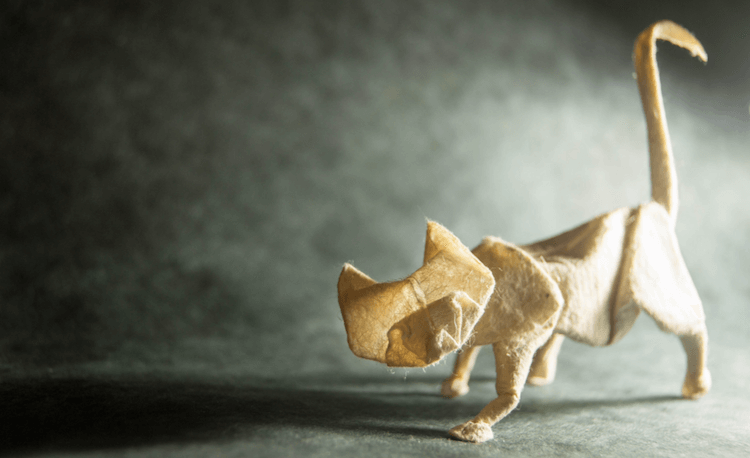 #9 One of the best origami animals in my opinion, a wolf howling at the moon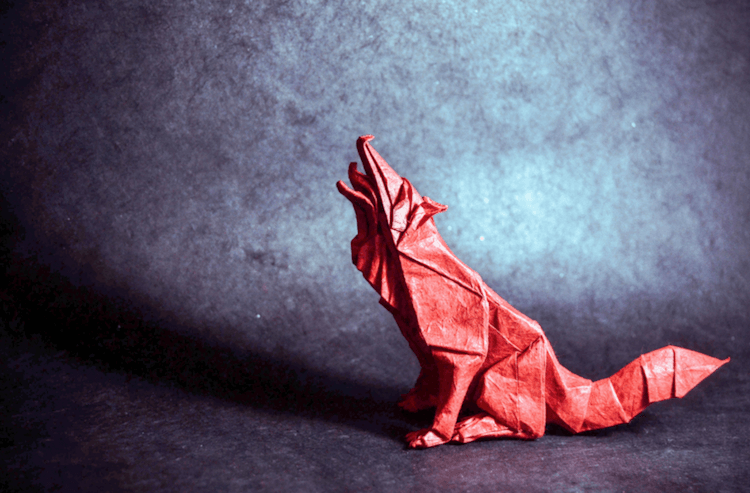 #10 Exotic frog standing on a leaf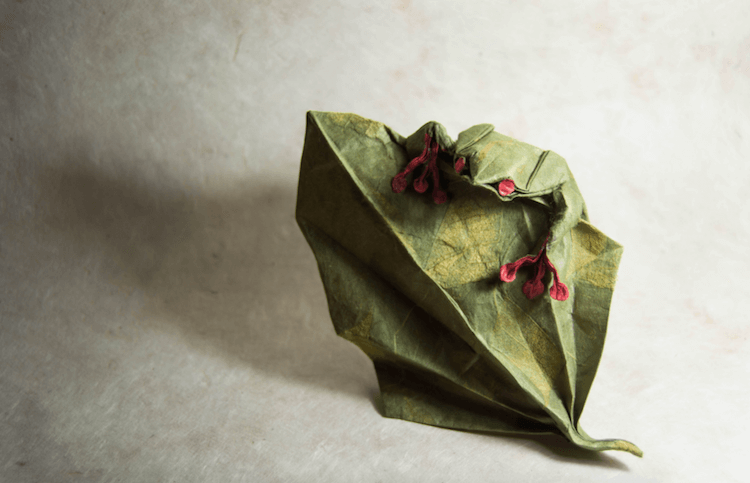 #11 Laying on the edge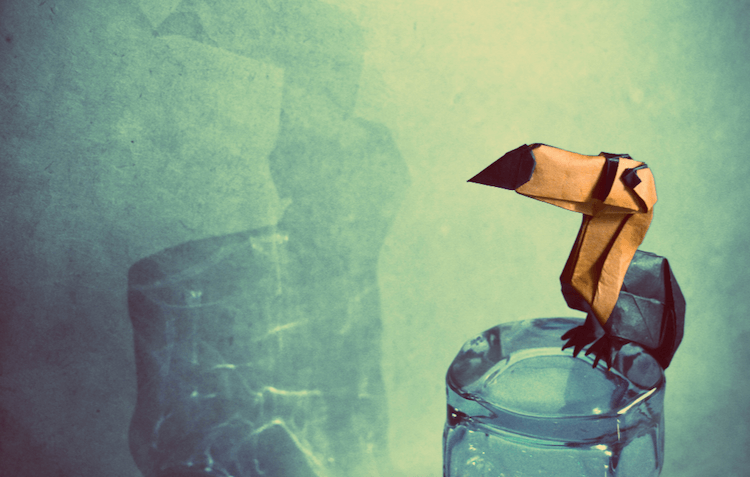 #12 Black cat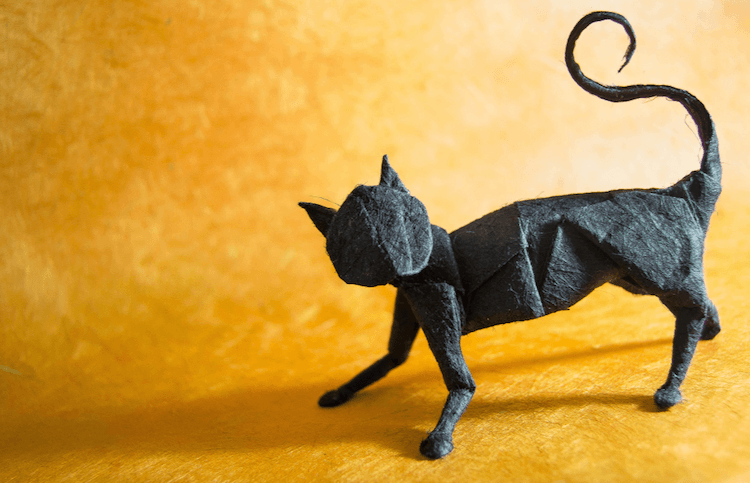 #13 Cute puppy sitting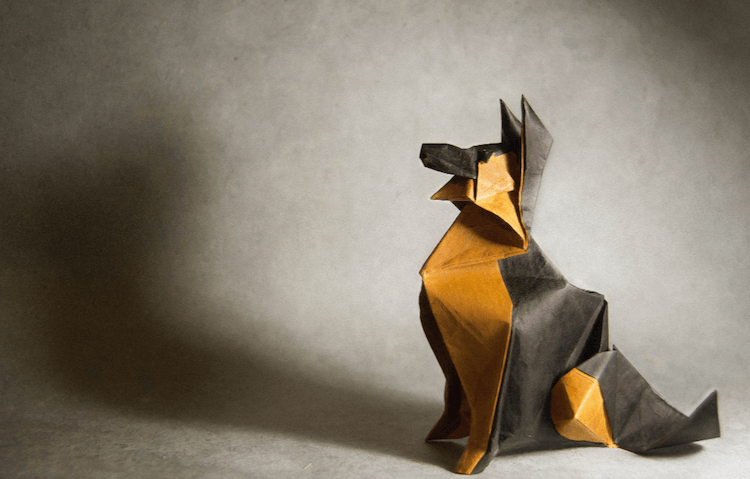 #14 Big ears donkey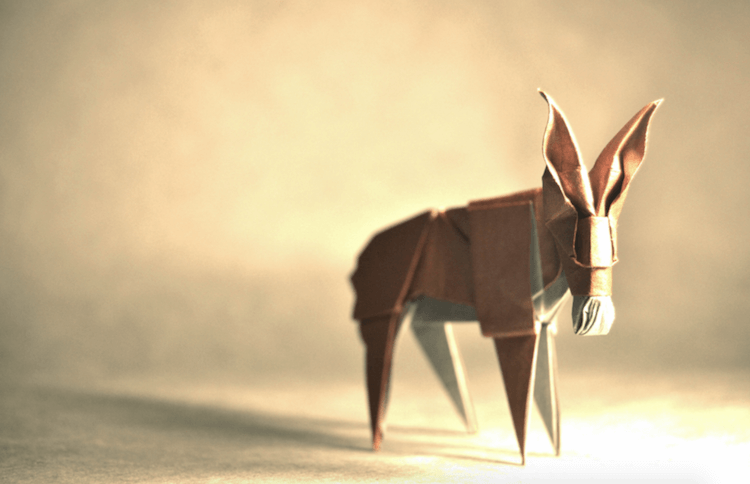 #15 Black unicorn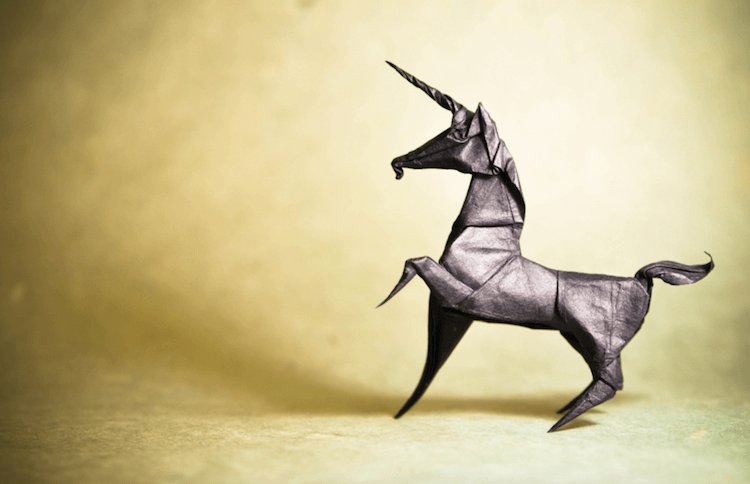 #16 stunning unicorn with wings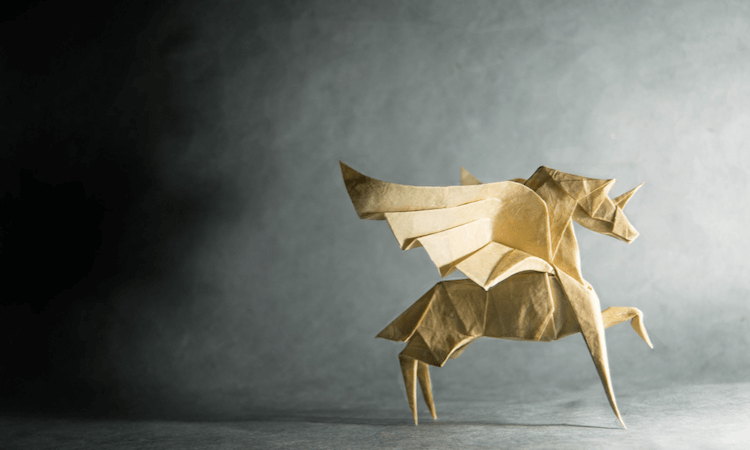 #17 Dragon?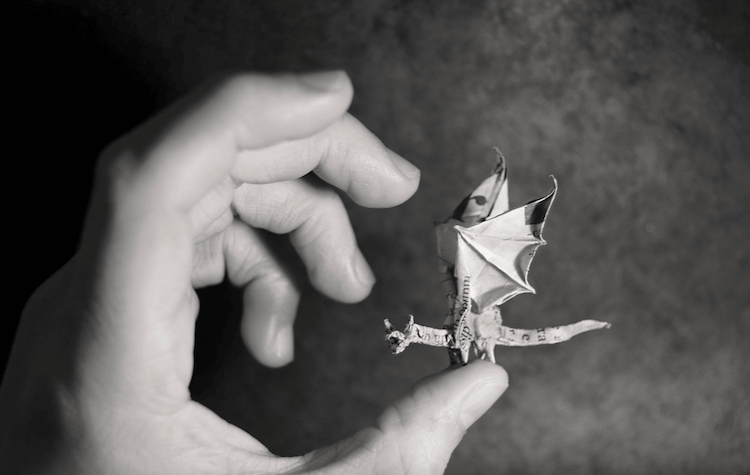 #18 a tiny donkey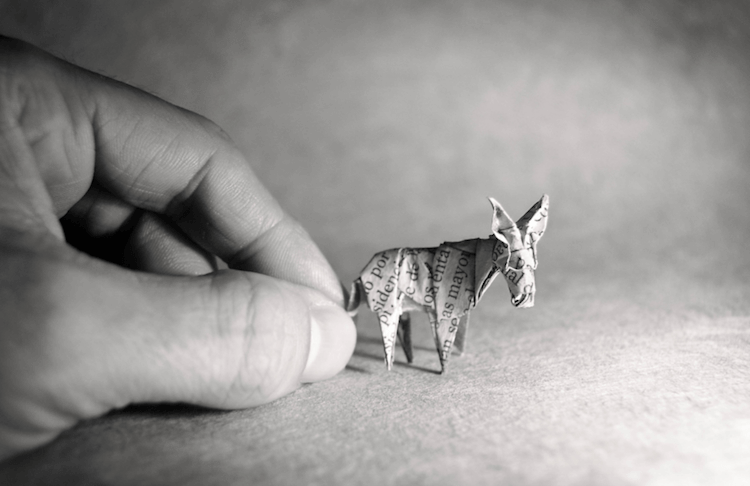 #19 Dog giving a hand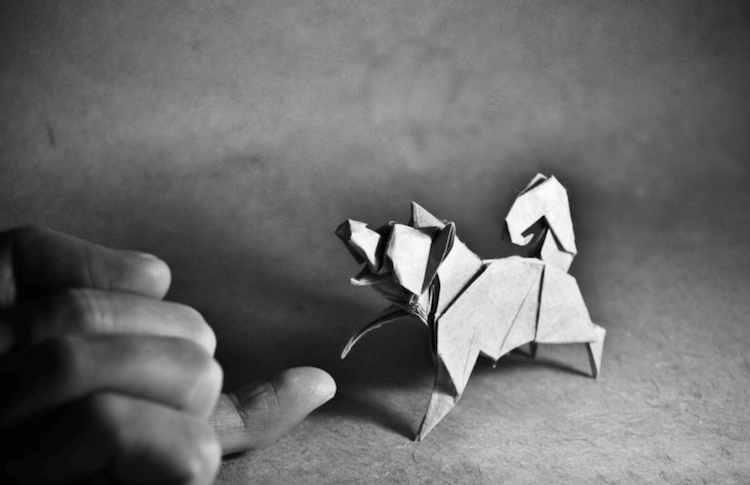 Source: link