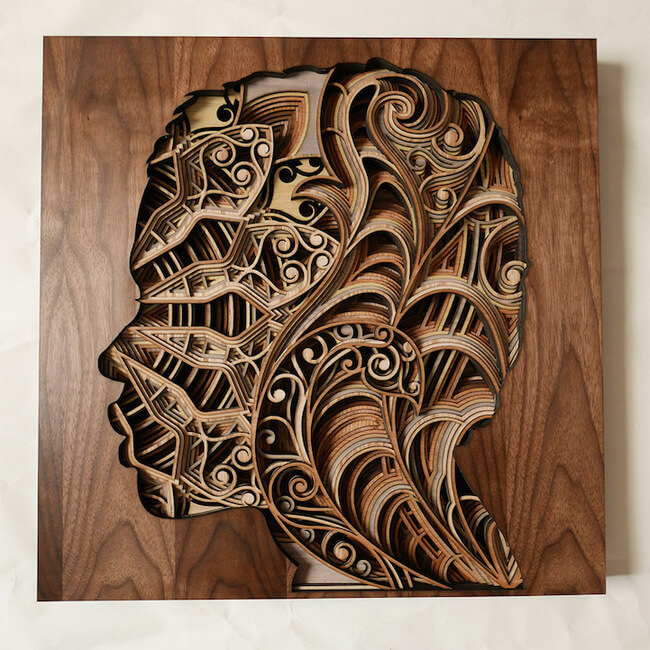 Artist Gabriel Schama from Oakland is the person standing behind this brilliant work which leaves viewers astonished by its beauty and mesmerized for some time by the sea of details and a sense of depth. Portrait silhouettes and abstract figures were made using laser cutter (affectionately called "Elsie") out of the mahogany plywood and 3D effect is achieved by layering piece by piece.
See Also: Gabriel Schama Geometric Wood Sculptures Will Make Your Life Whole Again
The impressive element of Schama's work are natural objects, such as sun rays and leaf motifs that swirl through every piece implemented with such a mastery that the viewer almost can sense a motion similar to a clock's inner cogs while looking for some time at it. Look for yourself in these pieces of art in the gallery below and don't forget to stop holding your breath from time to time.
Schama's work is currently for sale but is selling out fast. He has plans to add the second half of his stock to his shop's inventory this coming month.
Gabriel Schama: Website | Facebook | Instagram | Shop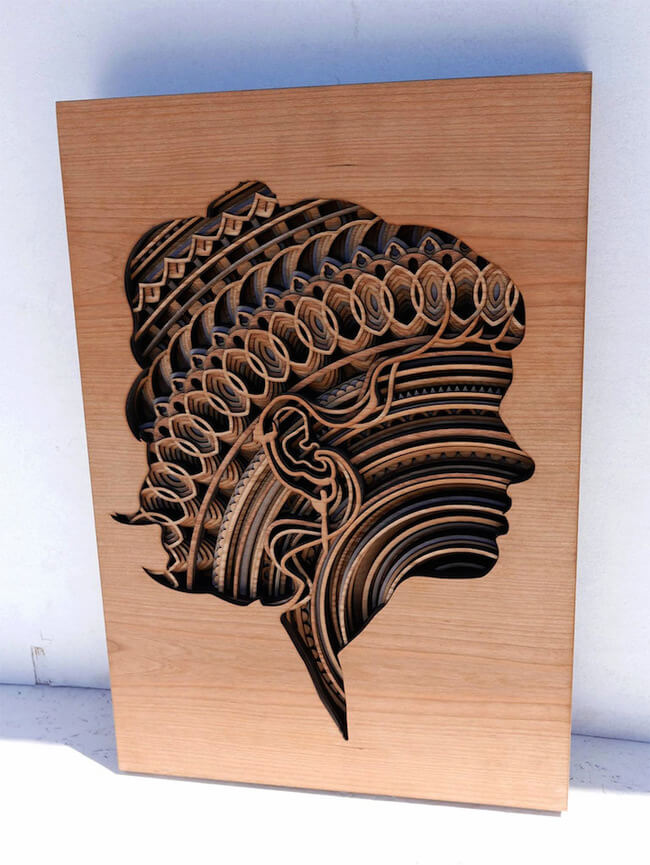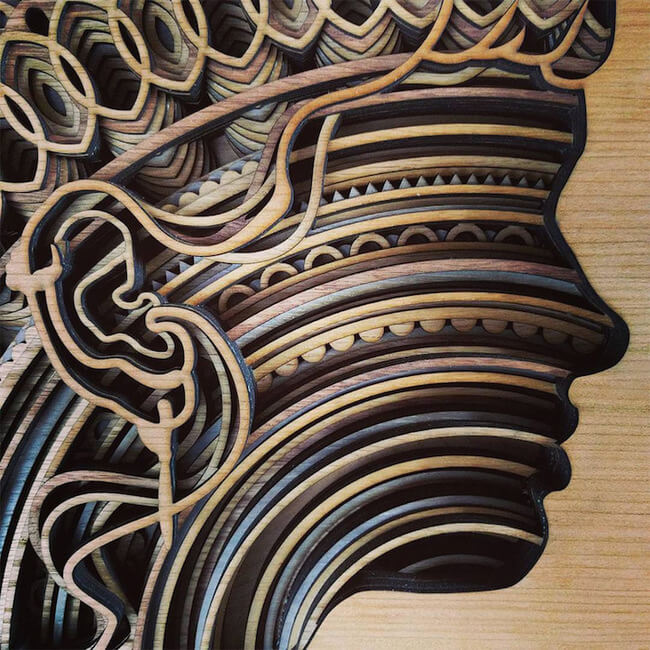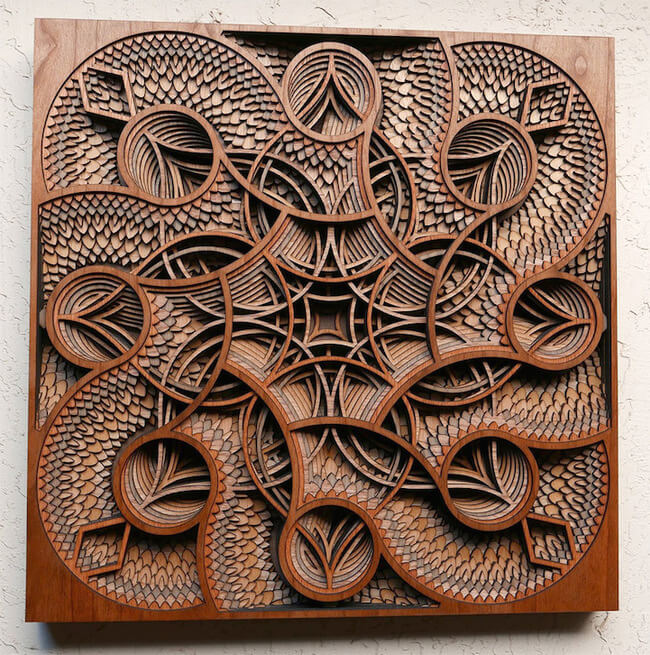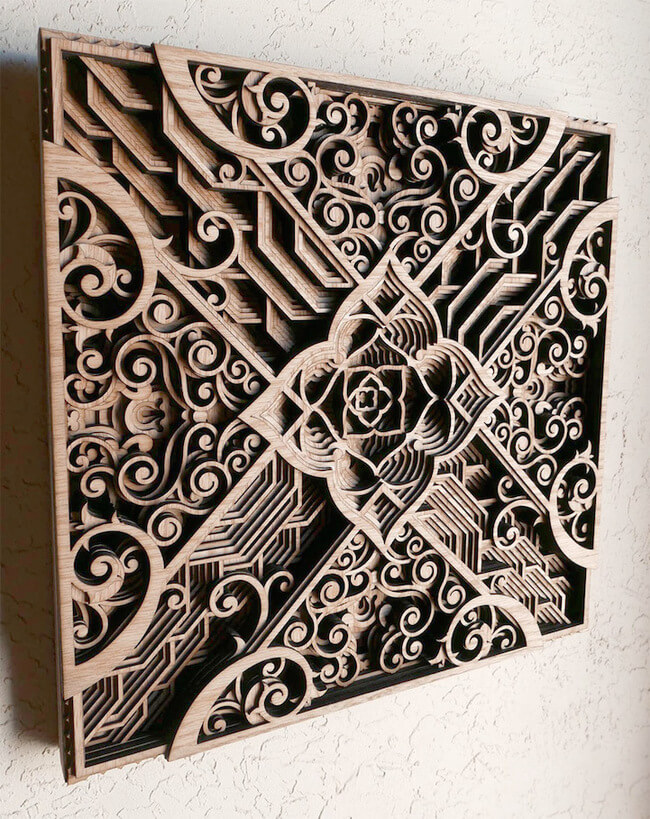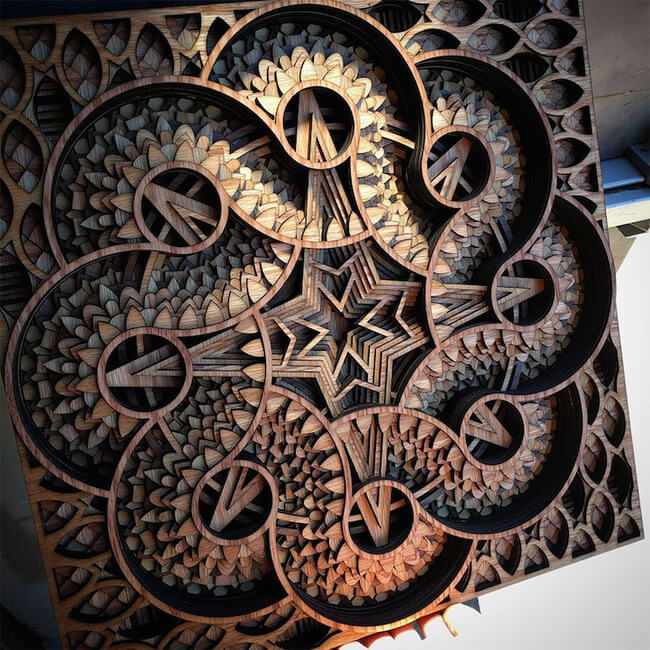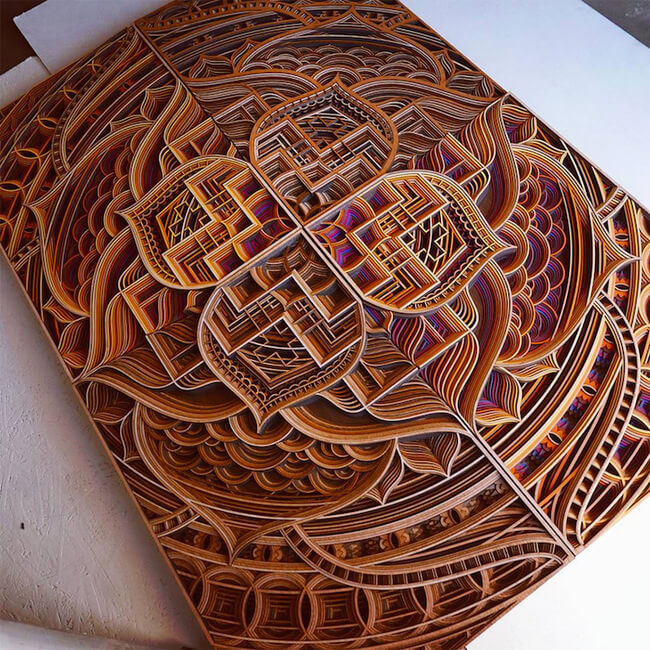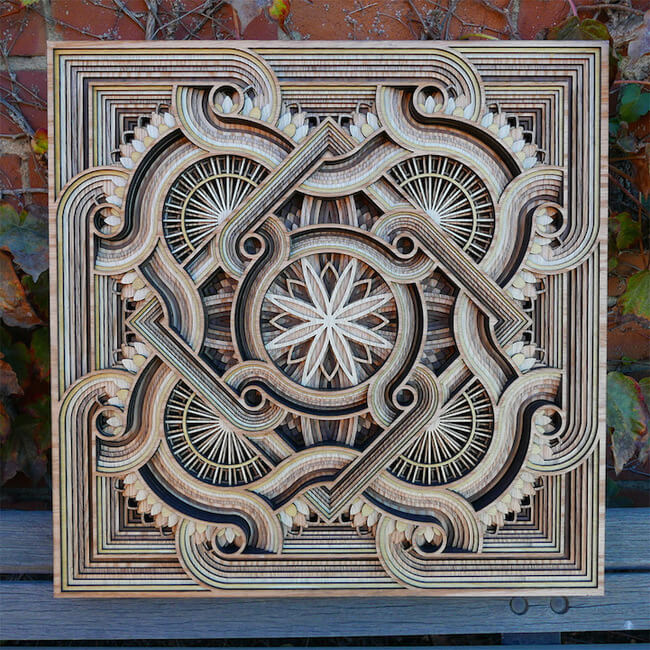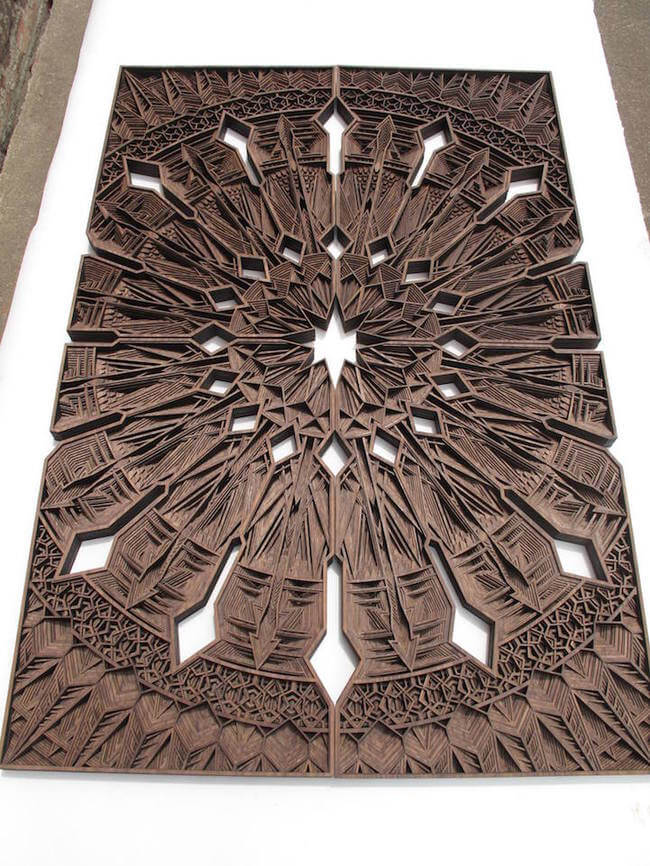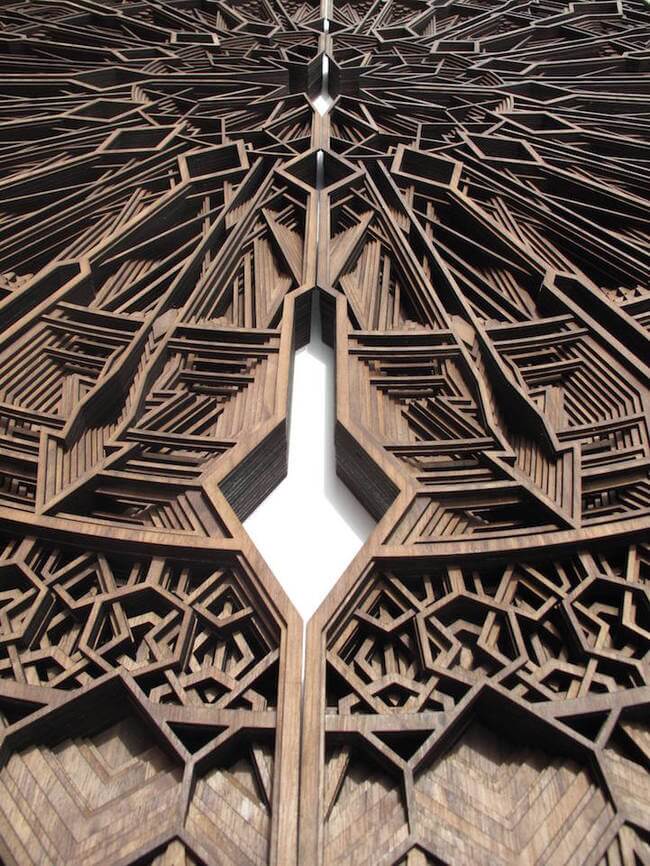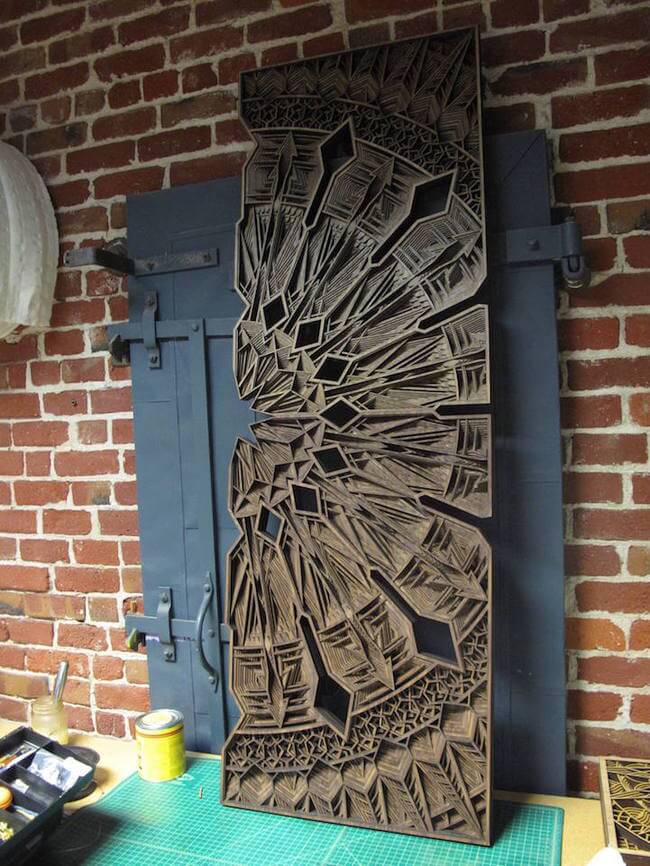 Source: MyModernMet