Let's admit it, we all have worn converse styled shoes once in our lives. I fell head over heels with an Ed- hardy brown pair when I was about 11 years of age.
But unfortunately, they outgrew me, as well as my taste towards converse shoes. Anyways apart from whether I like converse or not in the present they are coming back with a boom.
The company has released floral themed embroidered Converse sneakers and people are loving it.
The style is somehow what people have been waiting for in a very long time. It is about time sneakers and embroidered floral images on it.
The embroidered converse sneakers you need in your life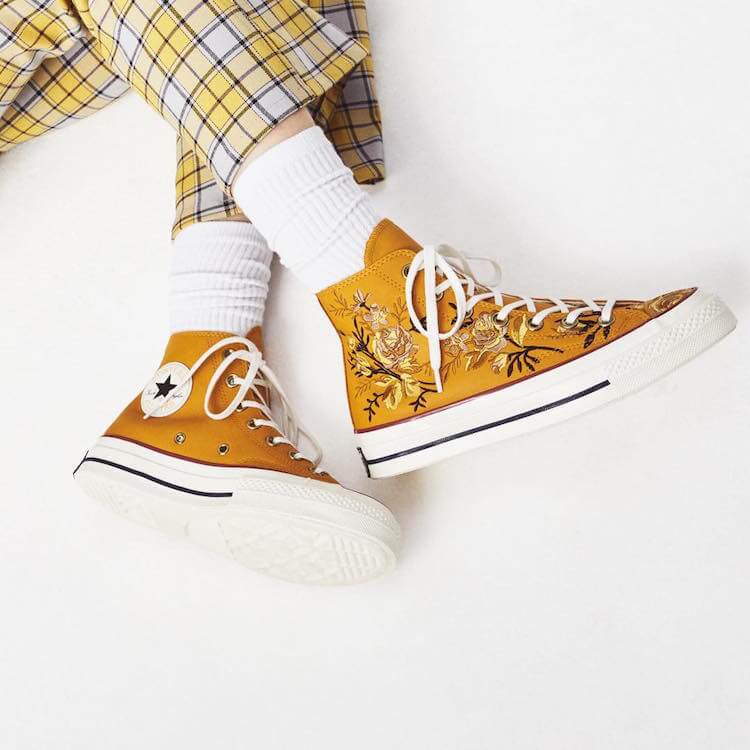 This worldwide famous shoe brand has been around for a pretty long time. Since 1908 to be exact. It is an American based shoe brand that has been releasing different kinds of shoes, from sneakers to ice skate and even up to military shoes.
They were one of the very few shoe companies that were willing to provide shoes for the military in WW2. Although they were bursting in popularity in the 20th century, its first place on the market had to come to an end.
In the 1970s converse started losing their ranking because of other competitor shoe companies that came with new ideas and styles. But this did not mean that converse lost their mojo once and for all.
They were still a great shoe company releasing Ed hardy, all-star, and many more memorable shoes before the embroidered converse shoes you see today.
Now they are coming up with the "floral parkway" shoes. This shoe collection has three low tops and three high tops created from soft leather.
Related: Change sneaker design with app | Pokemon sneakers by FILA
These shoes come with six different colors that include pink, navy, beige, white, blue, and yellow. The embroidered flowers are colored to complement the color of the leather sneakers.
The converse floral parkway is a good fit for every city person with a bohemian style. It will make anyone's waking journey comfortable and easy all thanks to their great construct.
A Chuck 70s sneakers with a retouch for a real retro feel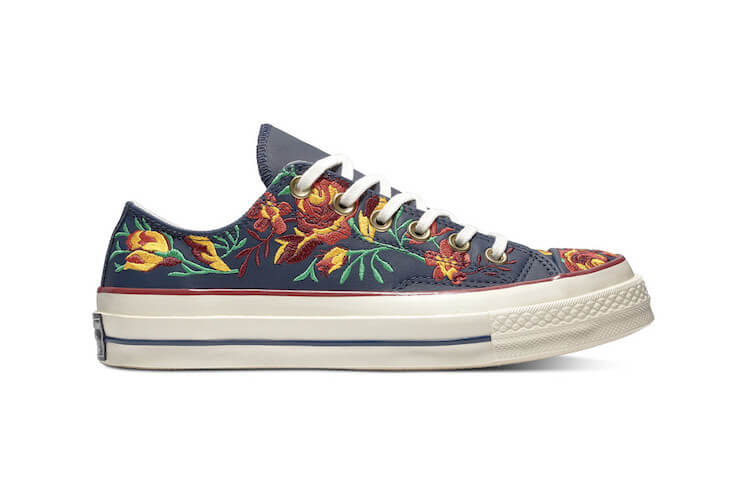 A creative design with the embroidered Converse sneakers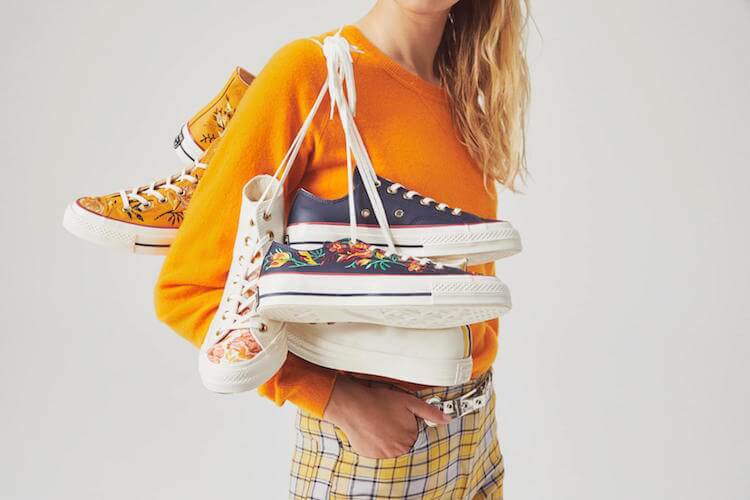 How about some blue fabric with pink and white floral embroider? Nice right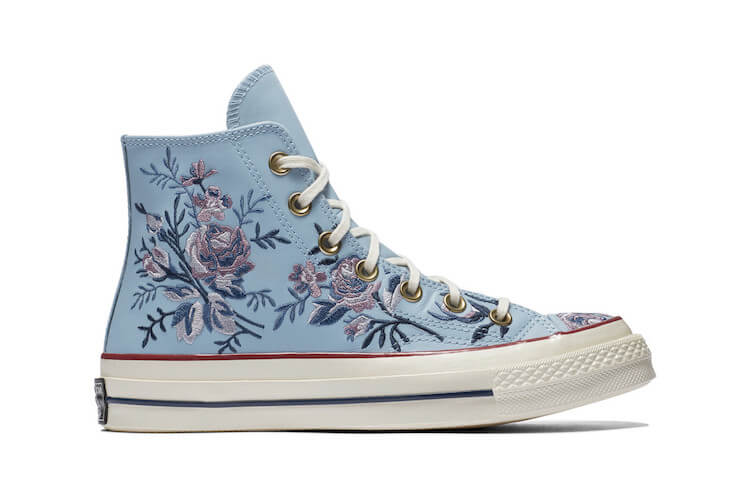 Or maybe switch it up with some white on blue flowers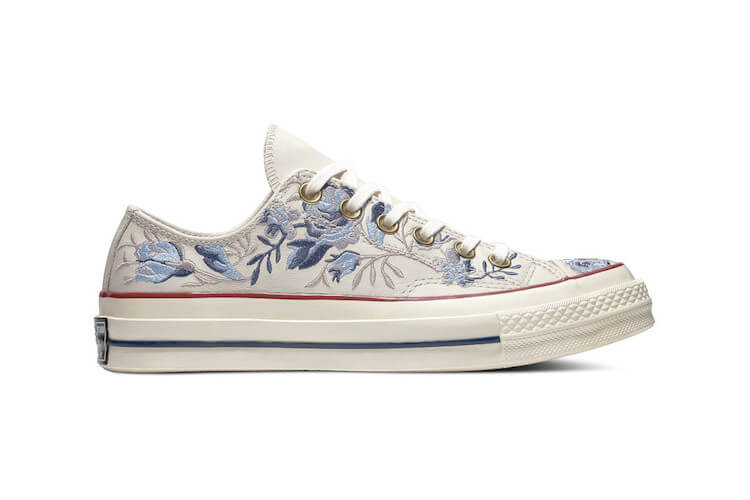 My favorite are these pink ones. For sure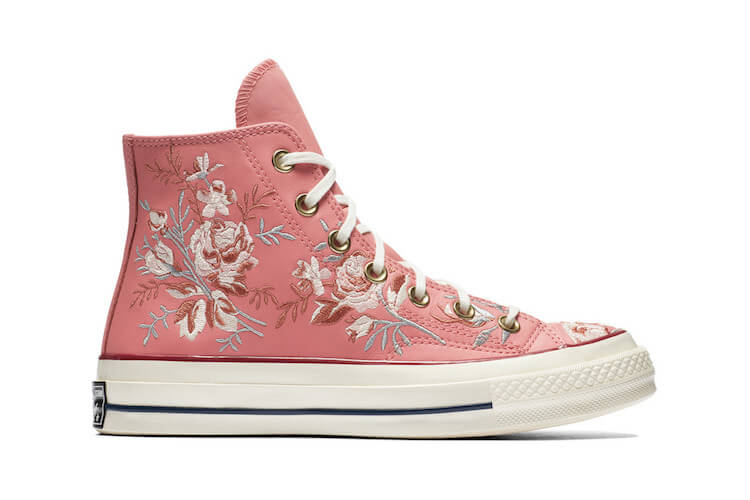 If you loved these embroidered Converse sneakers please share with your friends and make sure you leave a comment below
all images via mymodernmet