The Kate Spade Dinosaur purse is not something you see every day. The talented designer wanted to create a cute statement purse that can act as a companion to the woman who wears it, it's a conversation starter that's what it is really.
You can get this surprisingly functional T-Rex purse from her online shop but the only thing you need to remember is to share your awesome pictures you take with it.
Despite being a woman or not, the only handbags you have come across are the shape of a square or a rectangle. But I think we all have seen how fashion is changing at a rapid speed and becoming more about how we feel and presenting how we feel.
For you that have not guessed it yet, fashion is nothing more than an art form. Without most of us realizing it, we express who we are to others with what we wear. So, yes, fashion is a very important part of our lives whether people agree with it or not.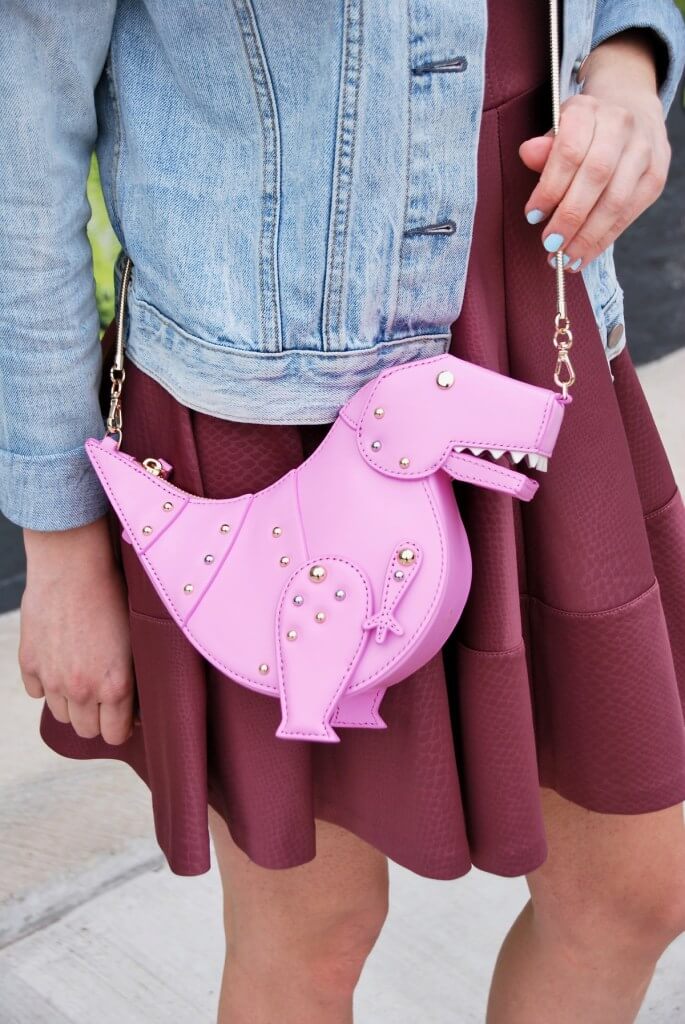 Have you ever seen a person dressing full of colors and with tight clothes, then a few minutes after, you see another person wearing dark baggy clothes?
This is because people express their emotions and explain to strangers what kind of personality they have through clothes. And most of them do it unconsciously. This Dinosaur Purse is no different even though it's a weird thing right now.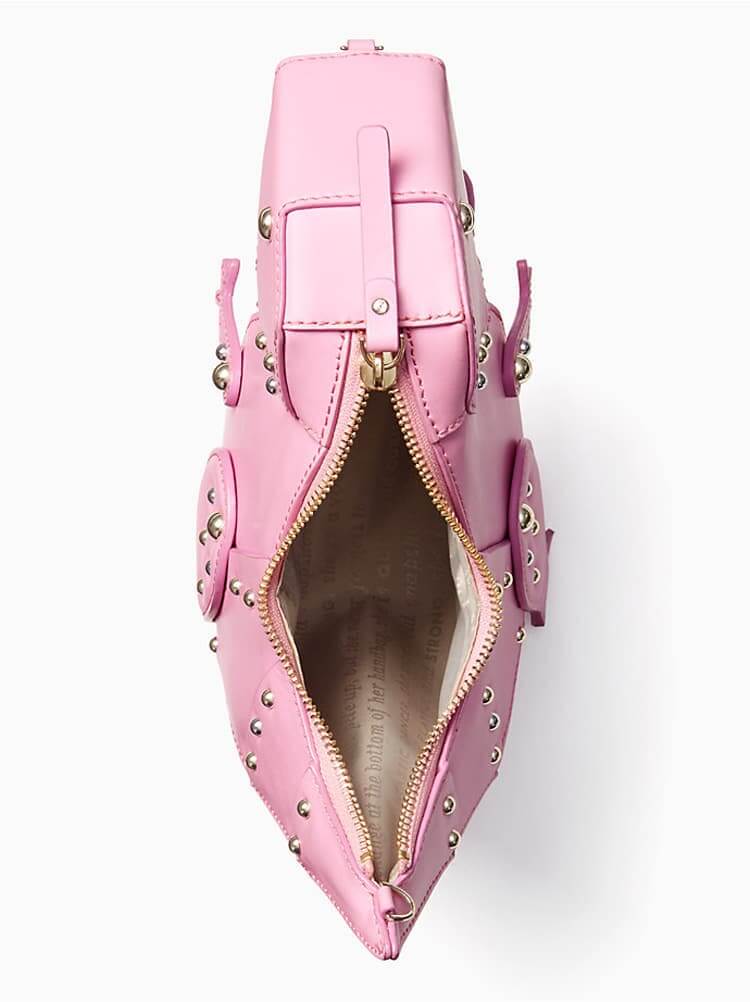 We all have noticed that most women do not leave their homes without taking their handbag with them. It is just a very essential accessory to put their valuable pieces like phone, keys, perfume, wallet, and much more. But as every accessory, handbags express who we are. That is why we need to choose them carefully.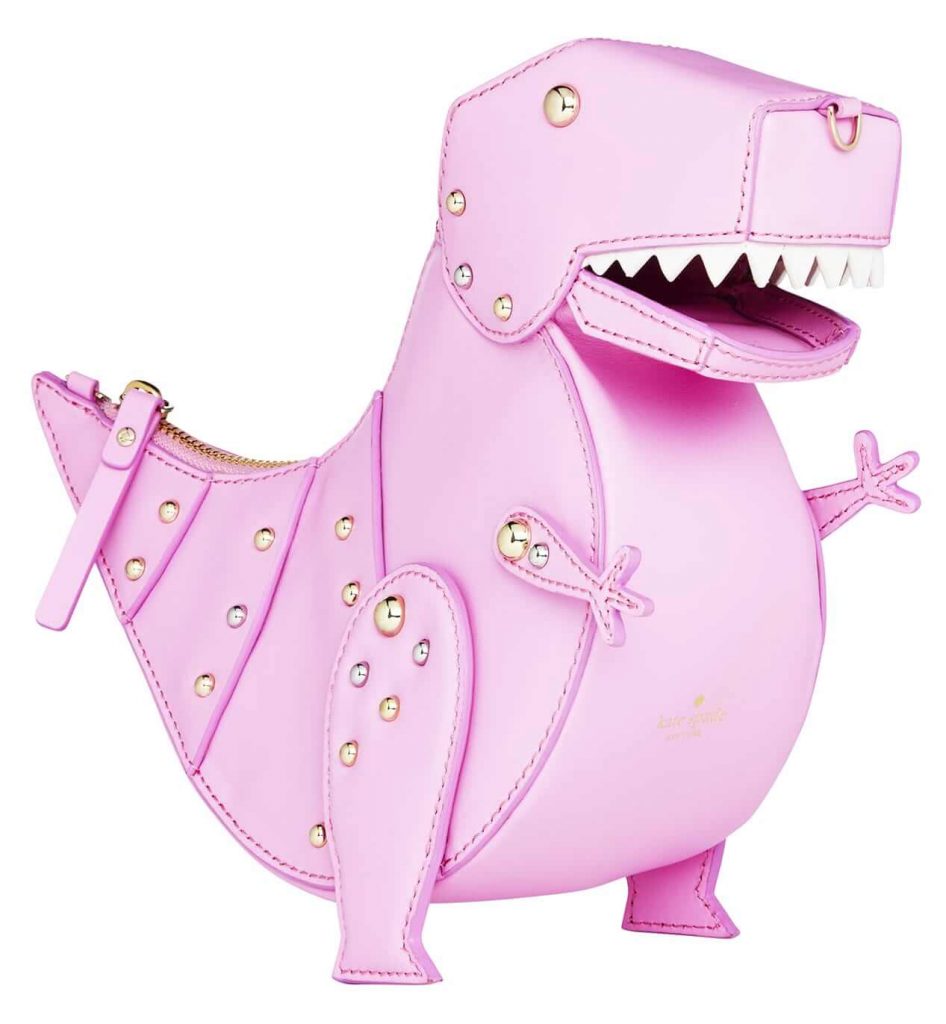 If you love to turn some heads and love experimenting with color combinations than this handbag is the perfect fit. The reason behind it is because it is something different and unique that you do not see every day.
It's the shape of a dinosaur. A T-Rex to be exact. This Dinosaur Purse or handbag is both functional and artistic. It is a great accessory if you are seeking something that does not fit in the daily normalcy you see.
A side view of the Dinosaur Purse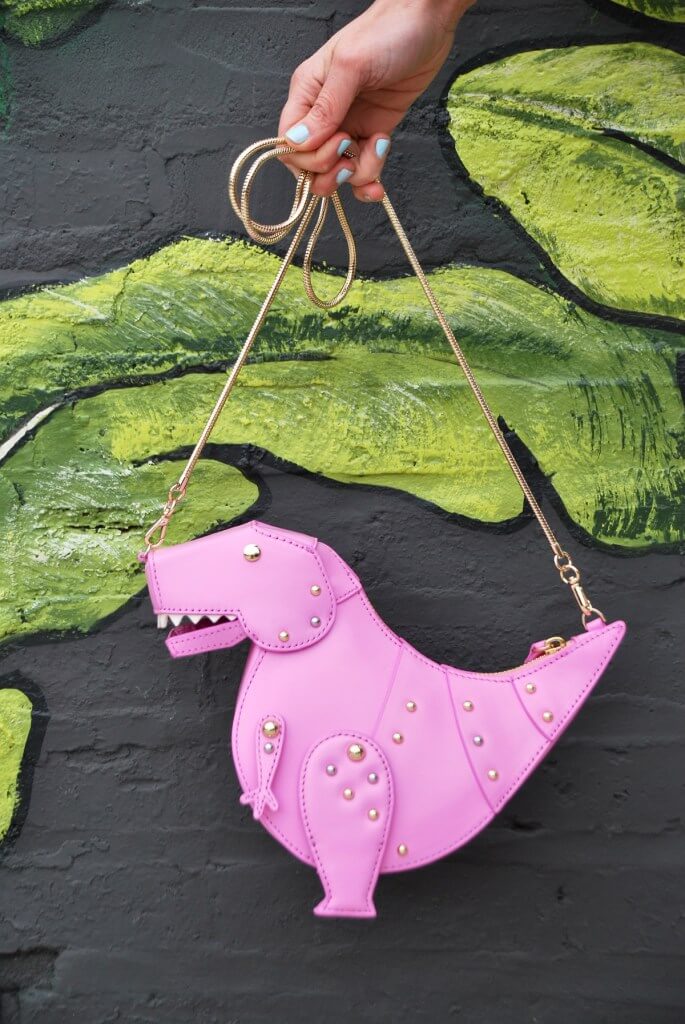 The main question that remains behind this cool dinosaur handbag is if it is going to spark a new trend. Imagine people wearing handbags that take different shapes inspired by ordinary objects we come across on a daily.
Shapes like a cone, puppy, water bottle, and so on. It would just be awesome.
Related: Cool food shaped purses | Chanel pancake bag
Besides, I think this trend is already starting as the hand-sized handbag went viral not too long ago.
Take a look at these funny dinosaur handbag images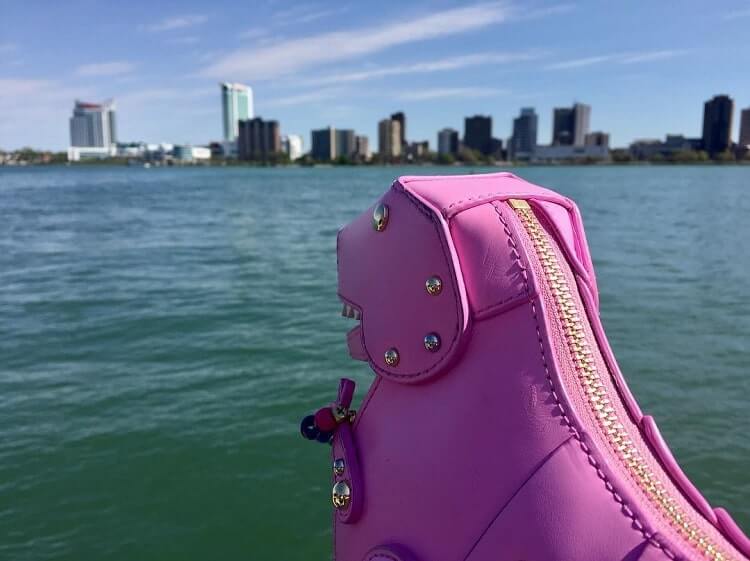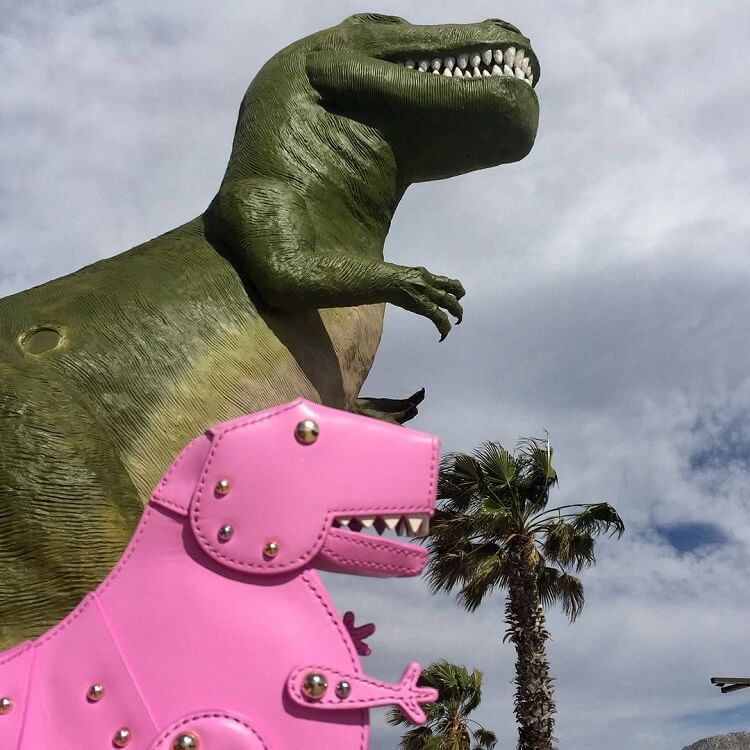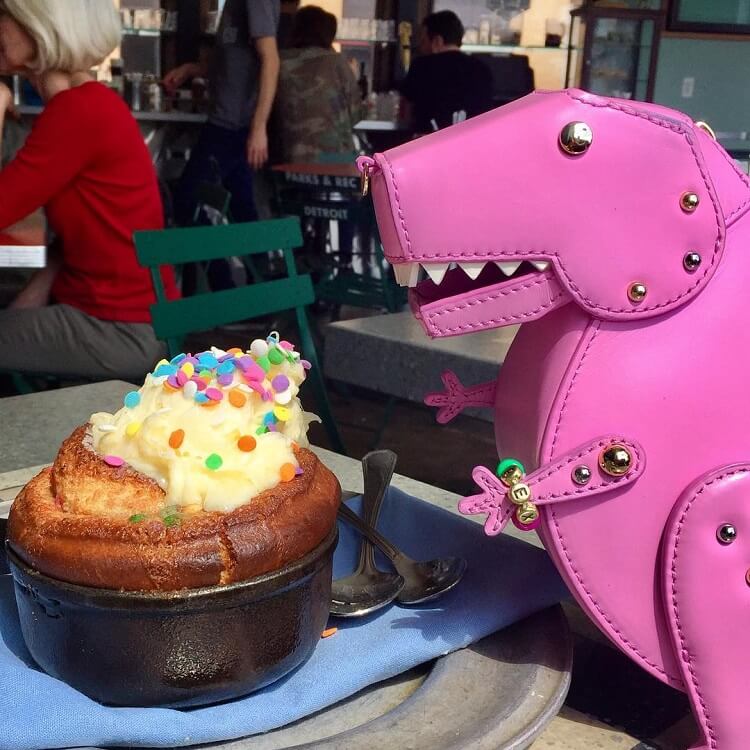 Check out more info here: Kate Spade website | Facebook | Instagram
Via mymodernmet