Witnessing art does not always leave you with a smile on your face. Some works of art might even leave you with a questionable face by thinking of what the artist was trying to represent.
It gets even weirder when you learn that dissected graffiti animal characters can turn into surprising works of art. If you have already started to frown your eyebrows, no need to rush. Let us explain exactly what this is and you will be left surprised…
Nychos is a Vienna-based artist that has come up with a very unique way to express his curiosity regarding animal anatomy. He mixes up three major things to create his creepy yet marvelous wall-sized art. Nychos combines street graffiti, animal anatomy, and cartoon characters to make his visions come to life.
But of course, this is not easy for this modern artist. Creating such images containing in-depth details of the cartoon character and meanwhile demonstrating their anatomy, can be challenging. That is why Nychos studies a lot when it comes to what the insides of the cartoon animal will be.
These vibrant wall graffiti have been known to leave many pondering at them for quite some time. This is all thanks to the added details of each work of art created by Nychos. So if you ever wondered how Ariel from the little mermaid or Hoodini looks split in half, Nychos will give you a clear representation of it.
The beauty of art is to make people feel something, no matter how unexplainable it is. These graffiti artwork no doubt spark a sense of an unfelt feeling to whoever views them.
You can check out more of his work here: Instagram | Facebook
3D tiger – Dissected Graffiti Animal Characters by Nychos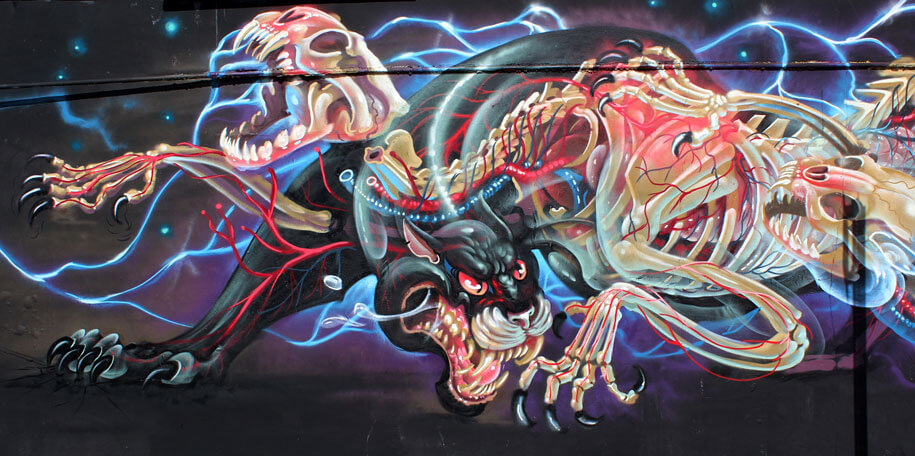 Pregnant chicken cut in half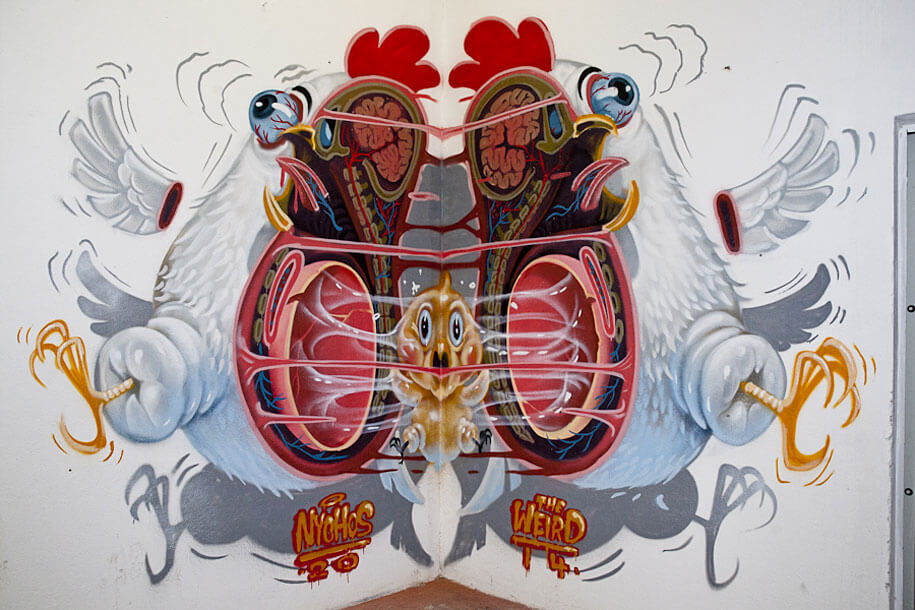 Inner body experience of what looks to be a boy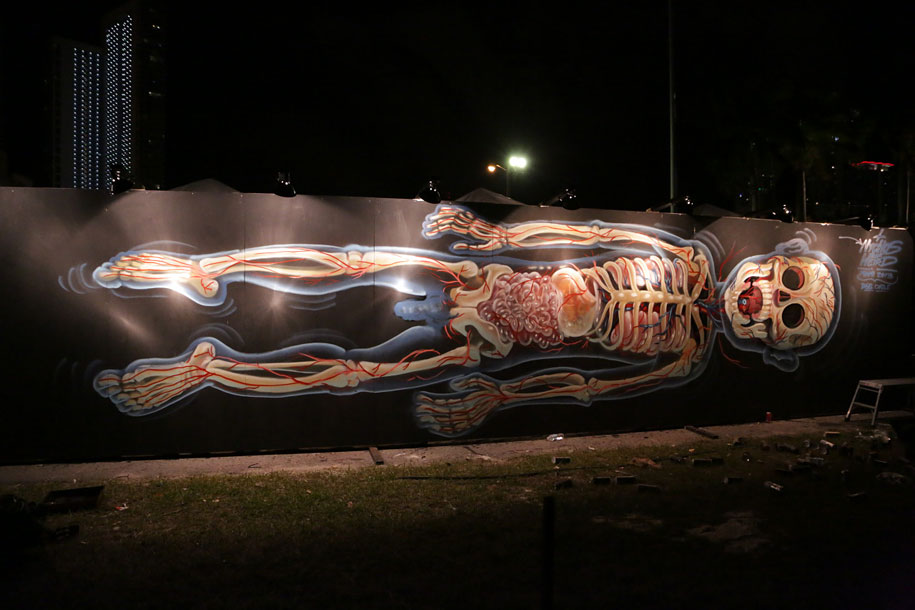 Pink dissected flamingos on a pink wall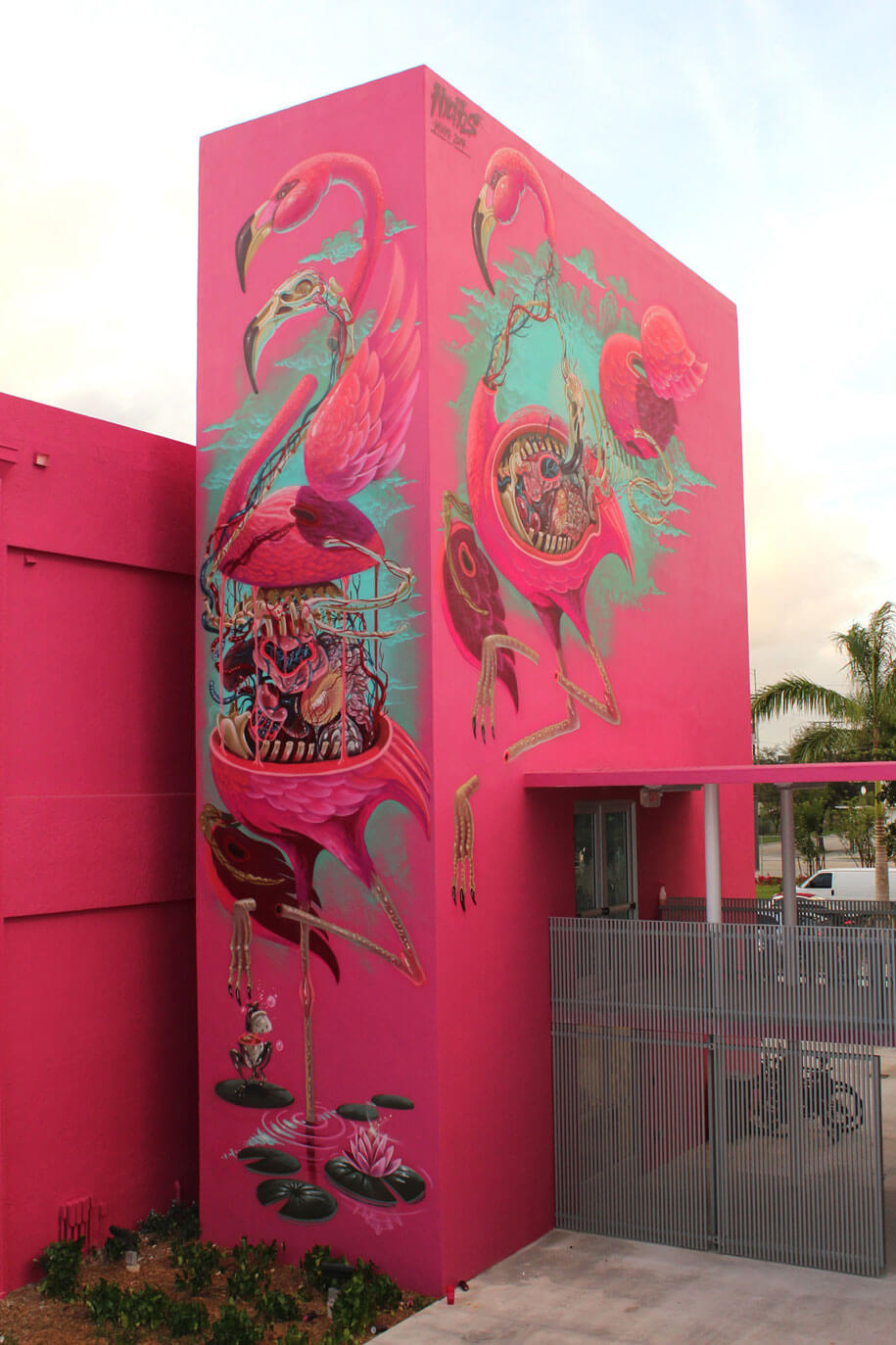 Skeleton coming out of a shark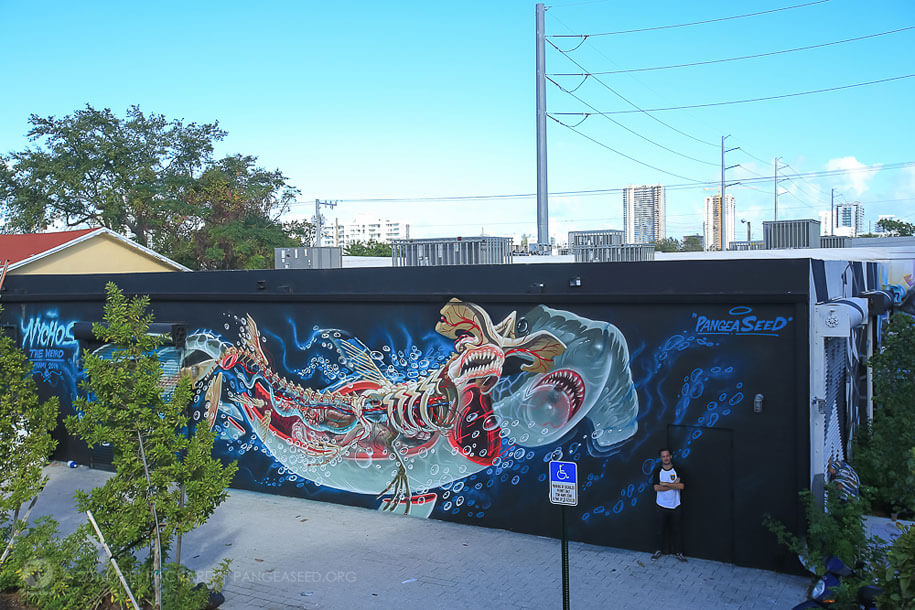 Snake sliced by a knife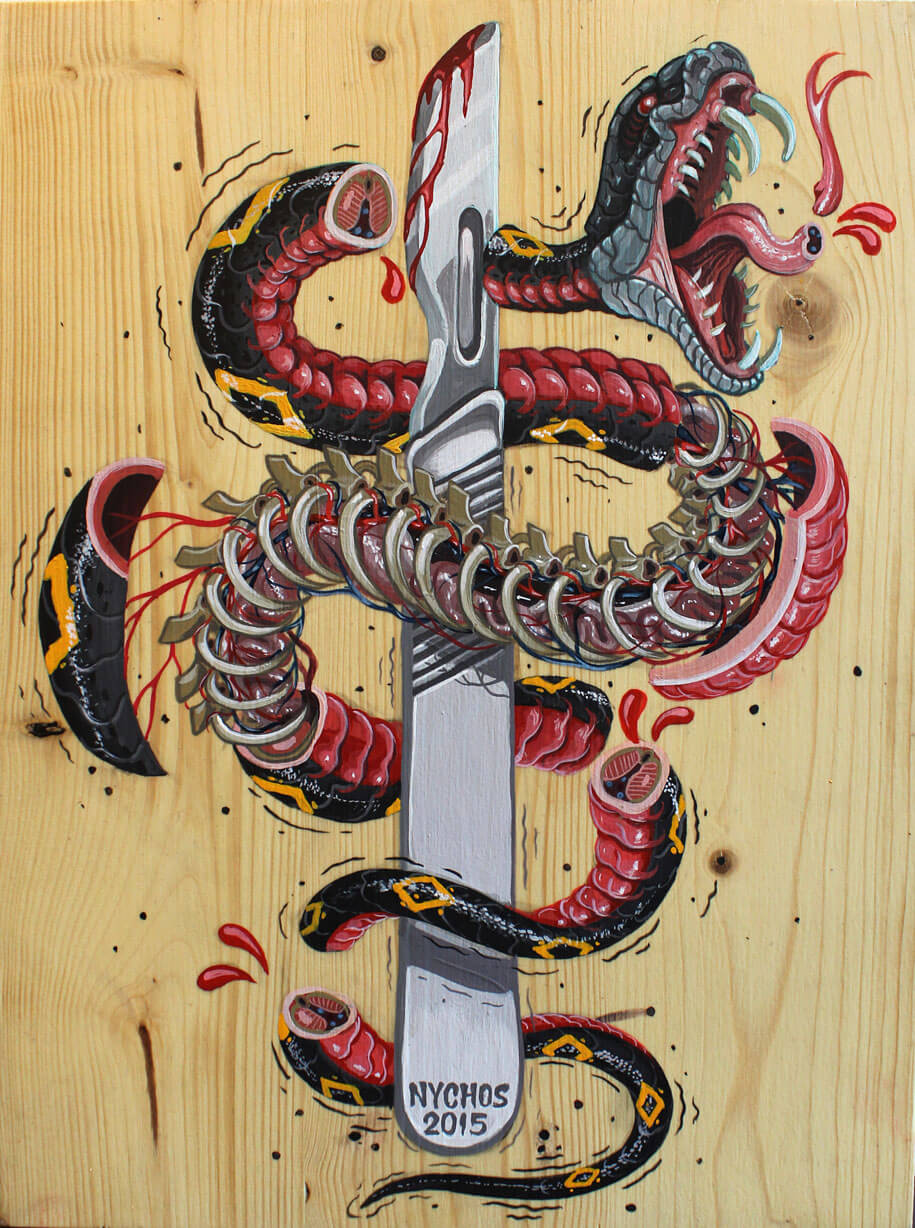 Screaming chicken that has gone crazy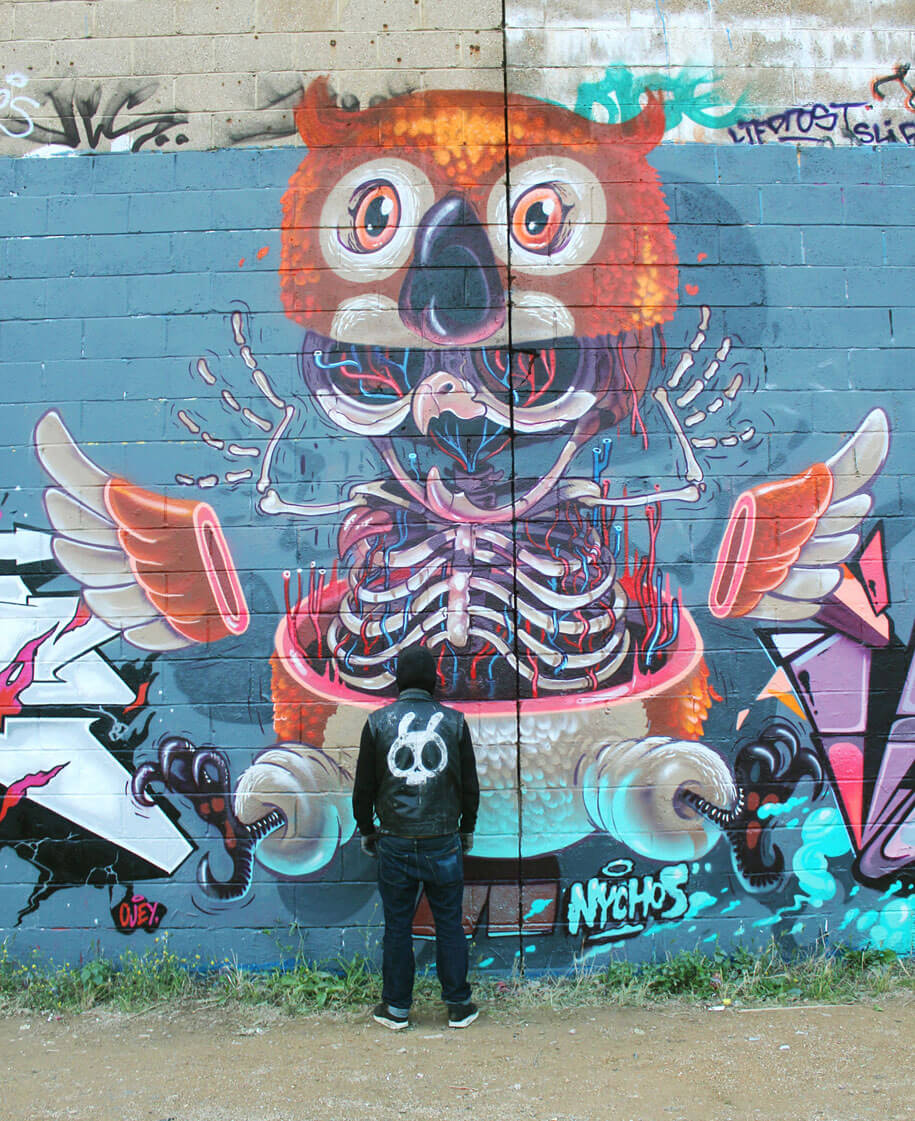 The anatomy of a turtle ninja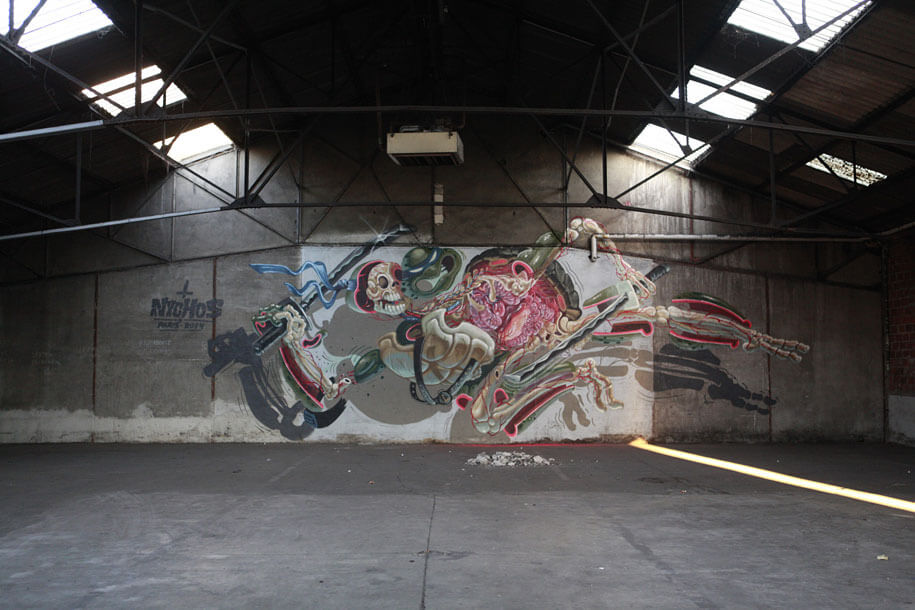 The artist's name drawn in the shape of intestines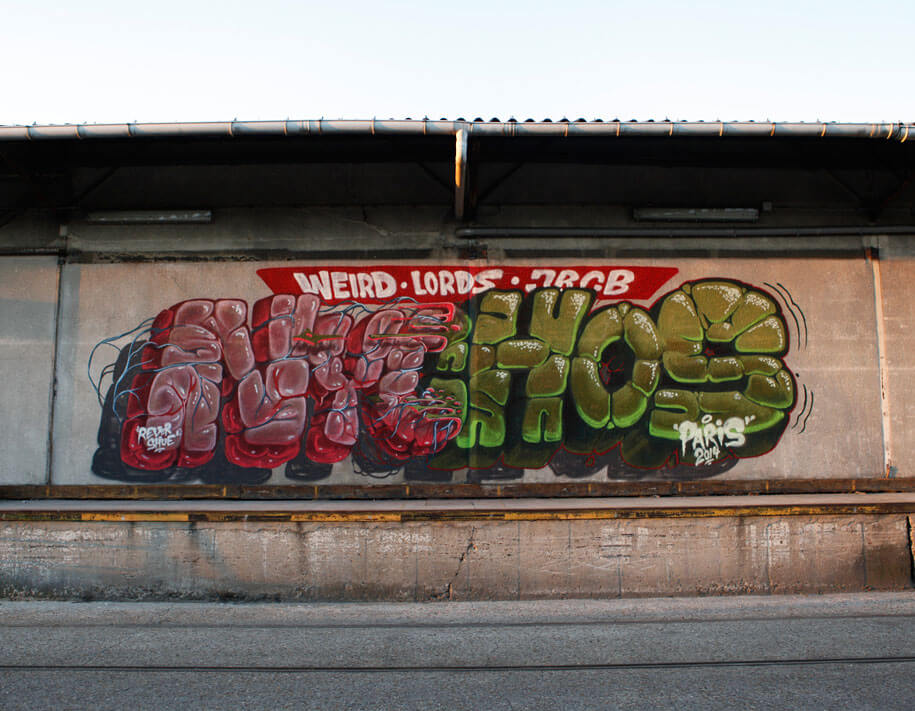 The Little Mermaid dissected while swimming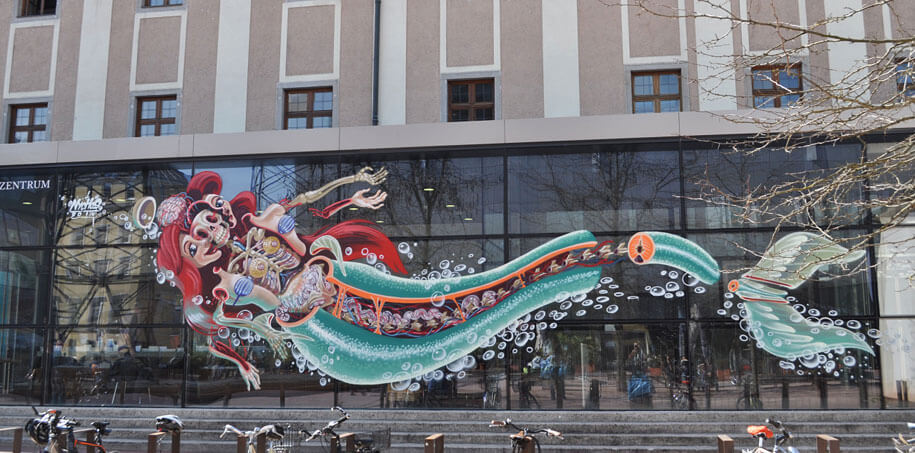 A complete view of the insides of a whale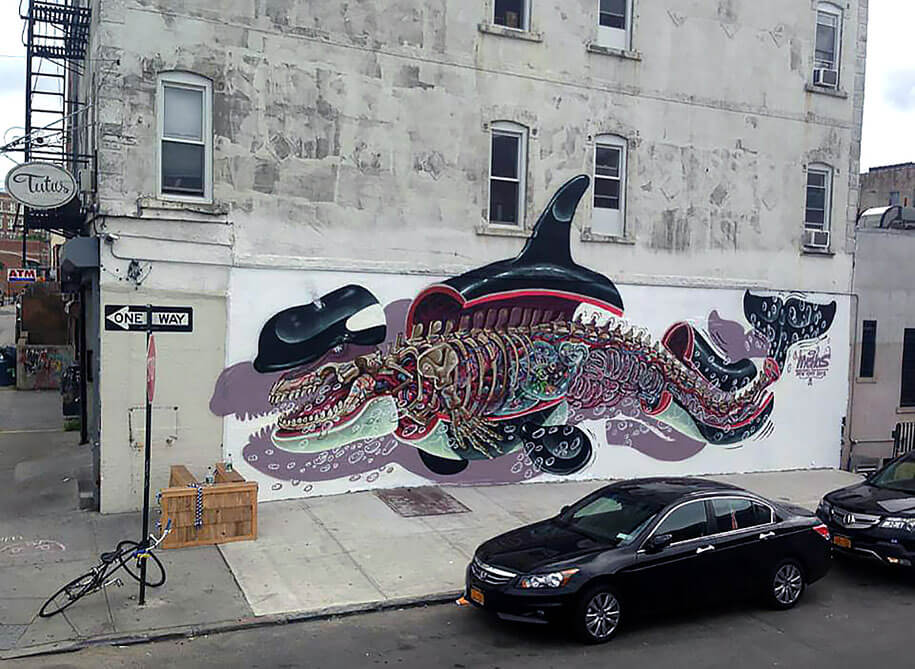 Fox's fur vs. fox's inner body