Turning a written masterpiece such as Alice in Wonderland into a painting is truly challenging. Anyone who achieves such a task and leaves jaw-dropping reactions on people's faces is a truly brilliant artist, and these Alice in Wonderland paintings will do just that.
Well, Salvador Dali (May 11, 1904–January 23, 1989) accomplished just that. Turning something so complicated and confusing into a painting that represents a deep message to the public. For a painting to reach a level of a masterpiece, it needs to create a strong emotional connection with a wide range of people.
It needs to speak in silence and demonstrate a story and a strong feeling to anyone that sees it. This is exactly the reason why we are mentioning Salvador Dali's amazing paintings inspired by Alice in Wonderland.
The paintings were so appealing they were published by New York's Maecenas Press-Random House in the year of 1969. Dali's masterpiece took a successful turn as his volume made worldwide headlines in the art industry. The published volume contains a total of 13 pieces. The artist linked each piece for each chapter of the popular book.
The unique part behind this panting, also one of the reasons they caught the public's eye was due to the way Deli synchronized the colors of the painting with each chapter's story.
Although the paintings appear abstract at first glance, peeking a few seconds more will suck you in them. Giving you a slight feeling as if you are feeling the level of obscene events that Alice witnessed.
1. All during the golden afternoon
This painting does not represent a chapter of the book. In fact, it represents the poem at the very beginning of Alice in Wonderland.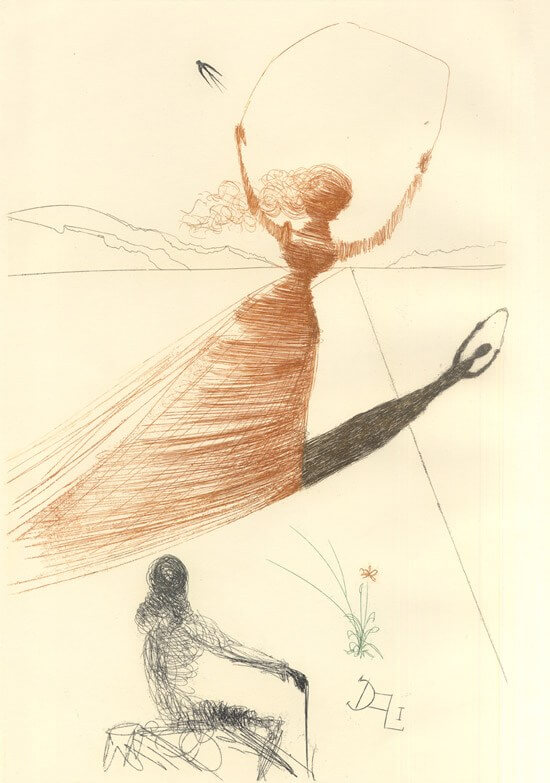 2. Down inside the Rabbit-Hole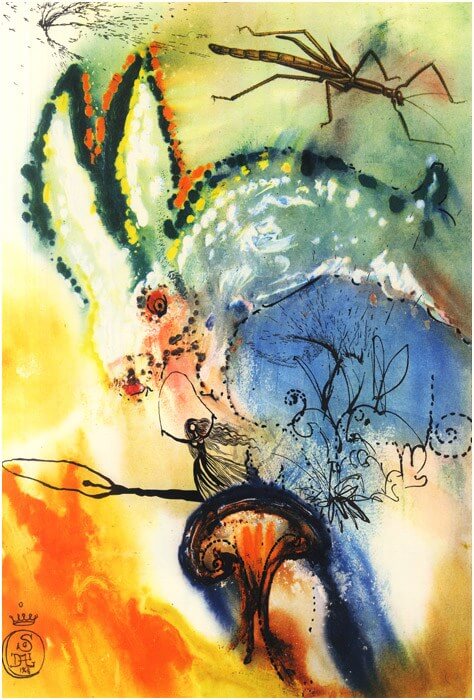 3. The Pool of Tears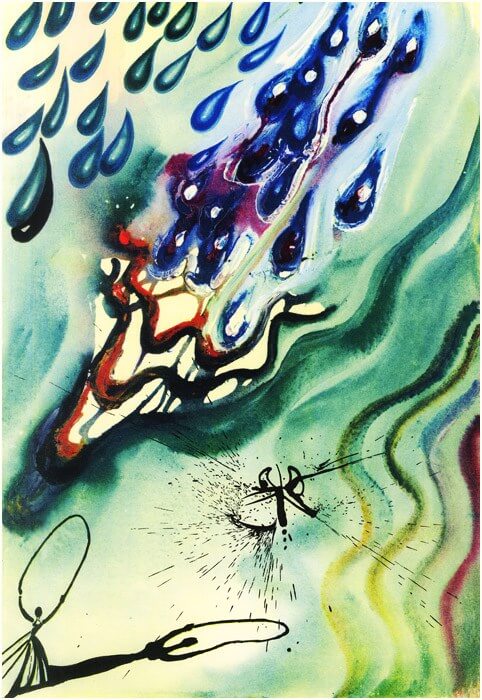 4. A Caucus-Race and the long Tale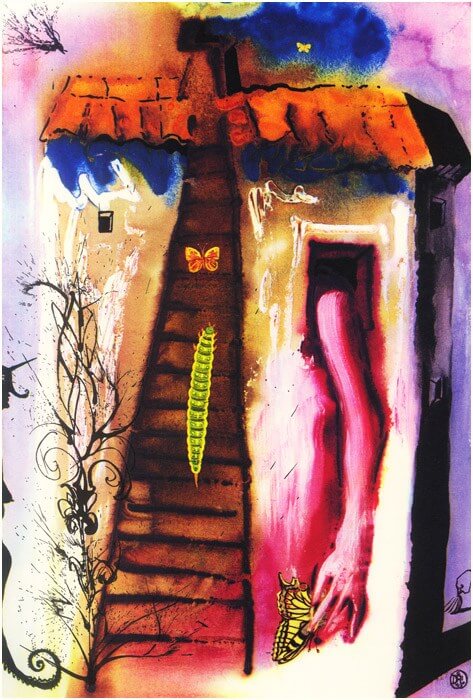 5. Rabbit sends in a little Bill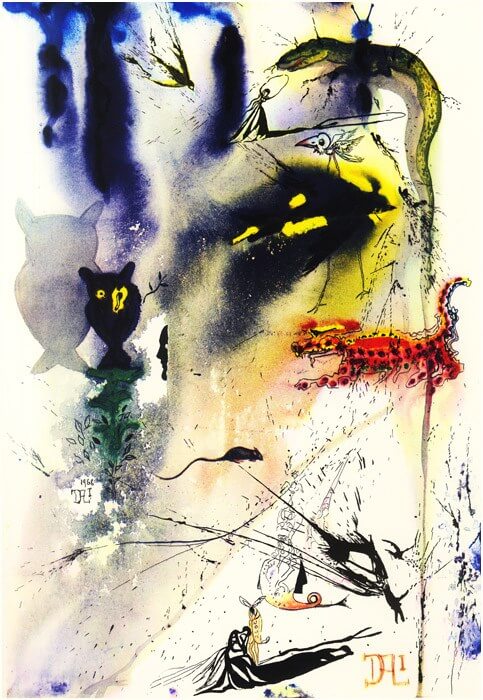 6. Advice from the Caterpillar
7. The Pig and the Pepper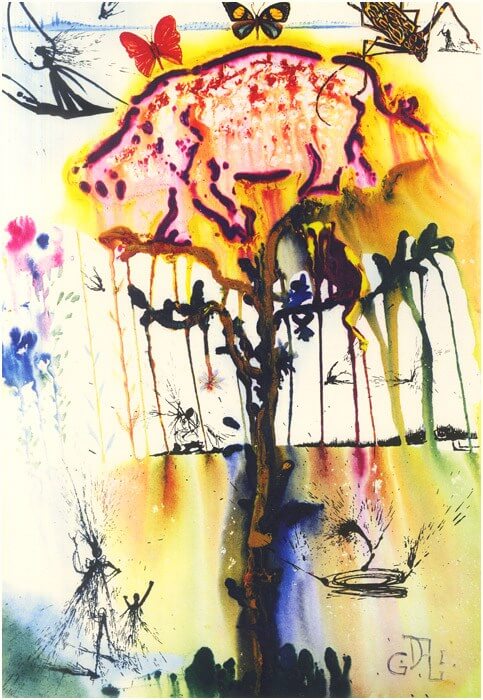 8. One Mad Tea-Party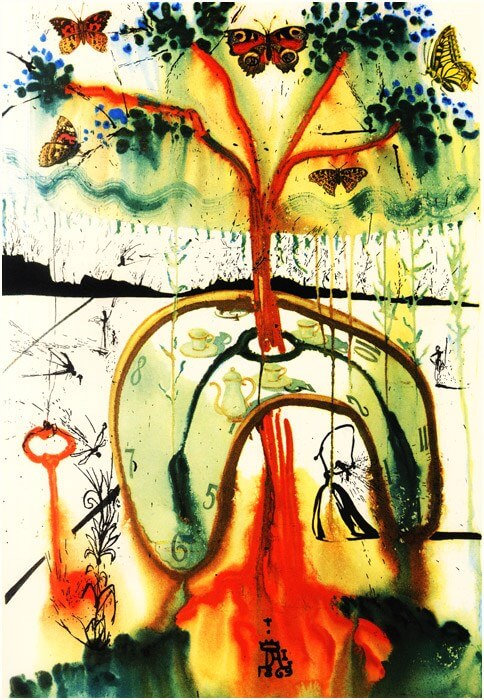 9. The Queen's Croquet-Ground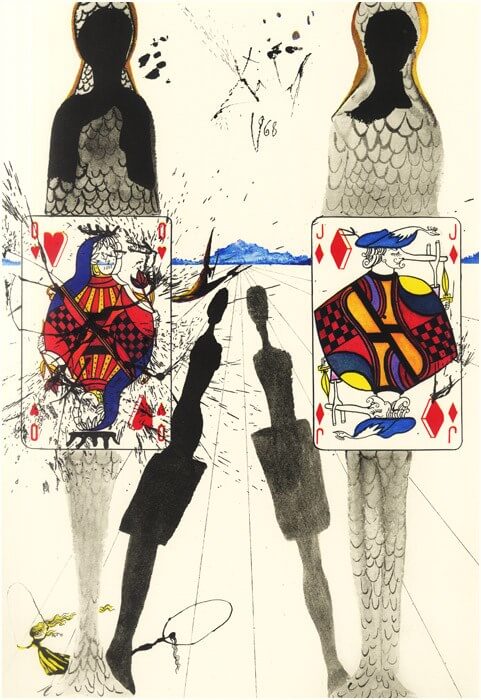 10. A Mock Turtle's Story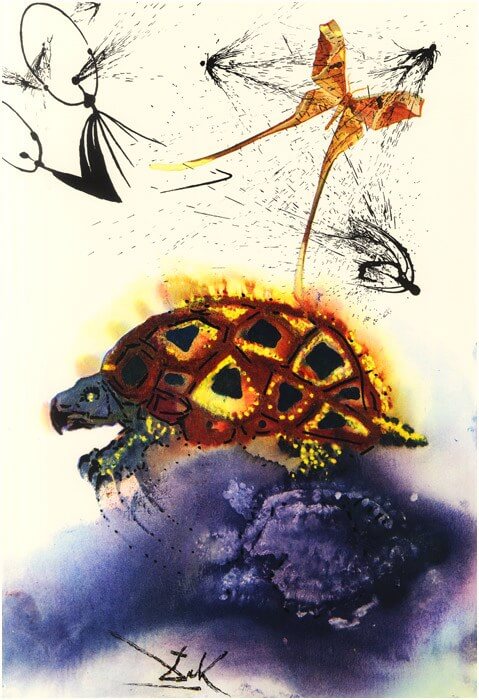 11. The Lobster Quadrille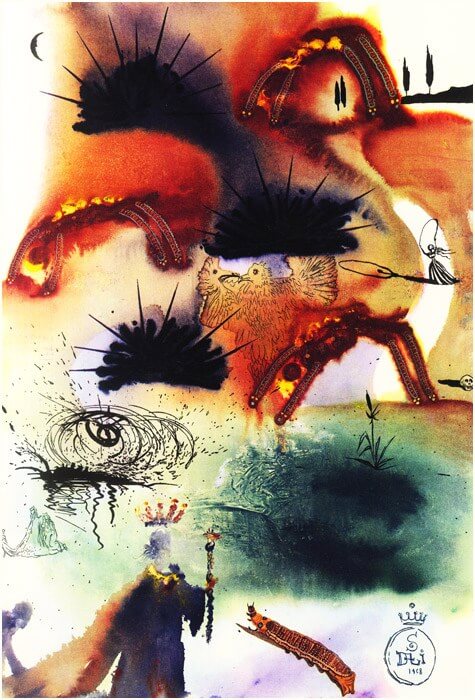 12. Who stole the Tarts?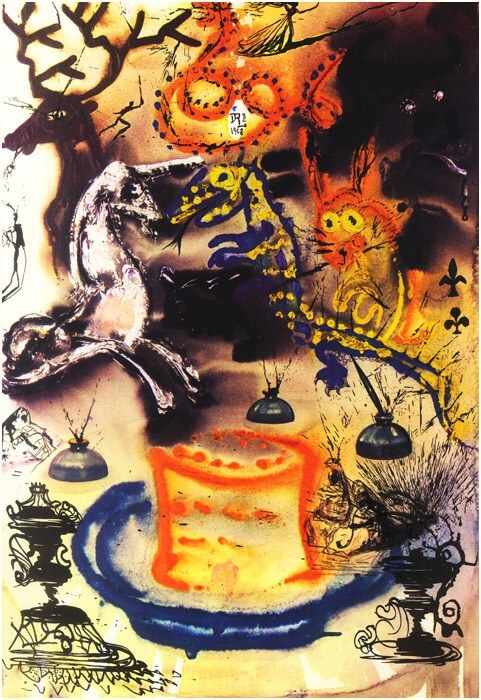 13. Alice's Evidence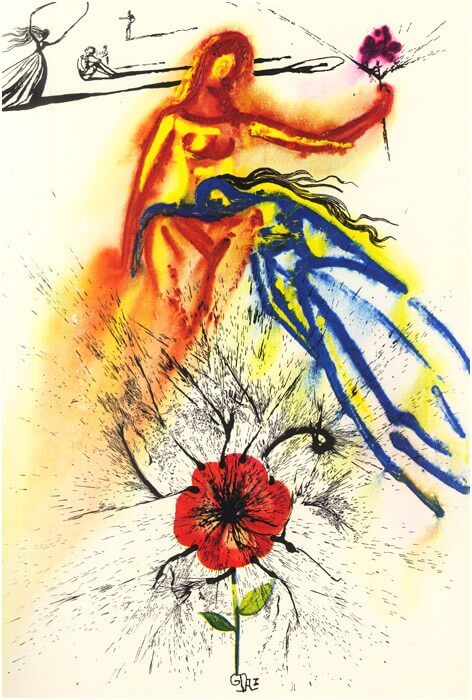 It seems that Salvador has admired the written version of Alice in Wonderland to the extent of presenting it as something marvelous full of emotions. These paintings all have a deep and unique meaning behind them that all art lovers will defiantly understand.