Regarding this funny and adorable parenthood comics series, I found a funny Jimmy Fallon quote about parents the other day. It went like:
"I thought I'd never be that annoying person, but as soon as Winnie was born, I was showing iPhone snaps to a cab driver"

Jimmy Fallon
So yes, parenthood is one of the biggest changes that can happen in your life. Suddenly, everything is about that little bundle of joy filling your life with happiness and all his goofiness. You struggle with the lack of sleep, you need to acquire the important skill of changing diapers and also learn how to multitask on a God level.
On first glance, it sounds exhausting. It really does. But it usually changes your life for better, it takes away some sleep time and a lot of energy but replaces them with love, cuteness, good responsibility and bigger hearts. Artist Yehuda Adi Devir wanted to share all this experience with us through a series of really cute and adorable parenthood comics series
Artist Yehuda Adi Devir depicts his couple and parenthood life through comics
This is not the first time that artist Yehuda has tried his hand at depicting the beautiful and cute moments of his life in his comics. At first, he pictures the couple life of him and his wife Maya, then how their life changed after Maya got pregnant and now we get to meet her cute little baby girl Ariel.
Yehuda's style is funny and really lovely and you cannot help but fall in love with his stories. He's so relatable that you will instantly connect with his comics. On his first comics series about the relationship with his wife, he said:
"My inspiration is my everyday life with my wife. Our comic series One Of Those Days is based on real-life moments that happened to us and was about creating fun memories by illustration"

Yehuda Adi Devir for Pupperish
This adorable couple and now parents have met while they were both doing their military service. They've been friends for a while before they started dating and then got married.
Maya is also an artist herself and she's collaborating with her husband on the comics.
"After something interesting for illustration happens to us, we tighten the concept and do a few composition sketches. After that, I sit down and start working. When I finish, Maya adds her suggestions for improvement, suggesting colour, typography and so on"

Yehuda Adi Devir for Pupperish
So, let's take a look at this amazing collaboration of these two beautiful parents trying to be the best support in the world for their little girl Ariel!
1. When that cuteness overload hits and you cannot help it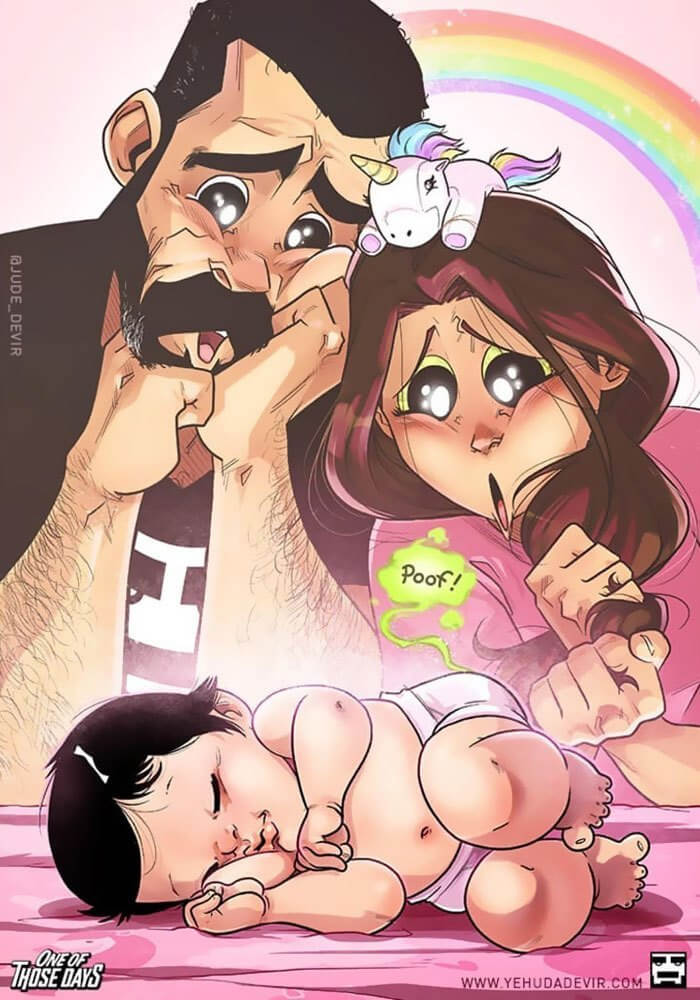 2.Discovering new passions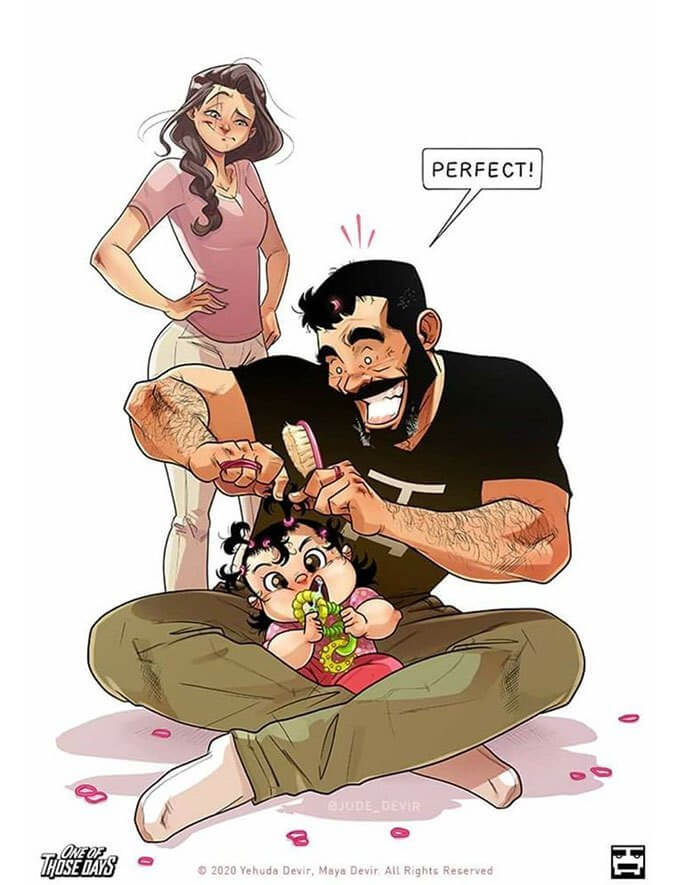 3. Taking turns to sleep or…not sleep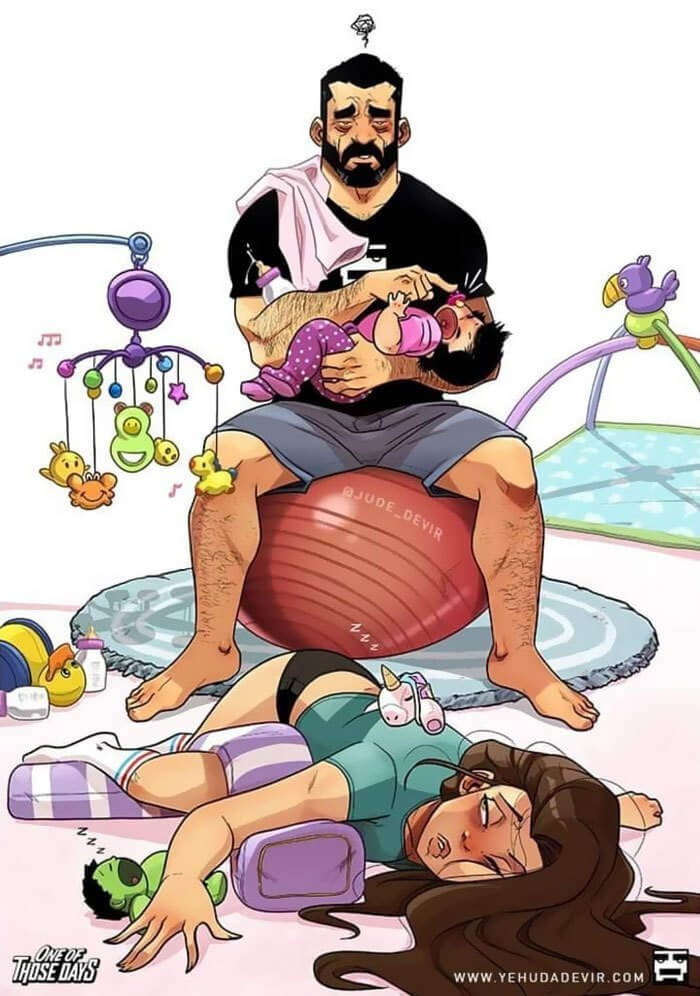 4. That heartbreaking moment of taking some time off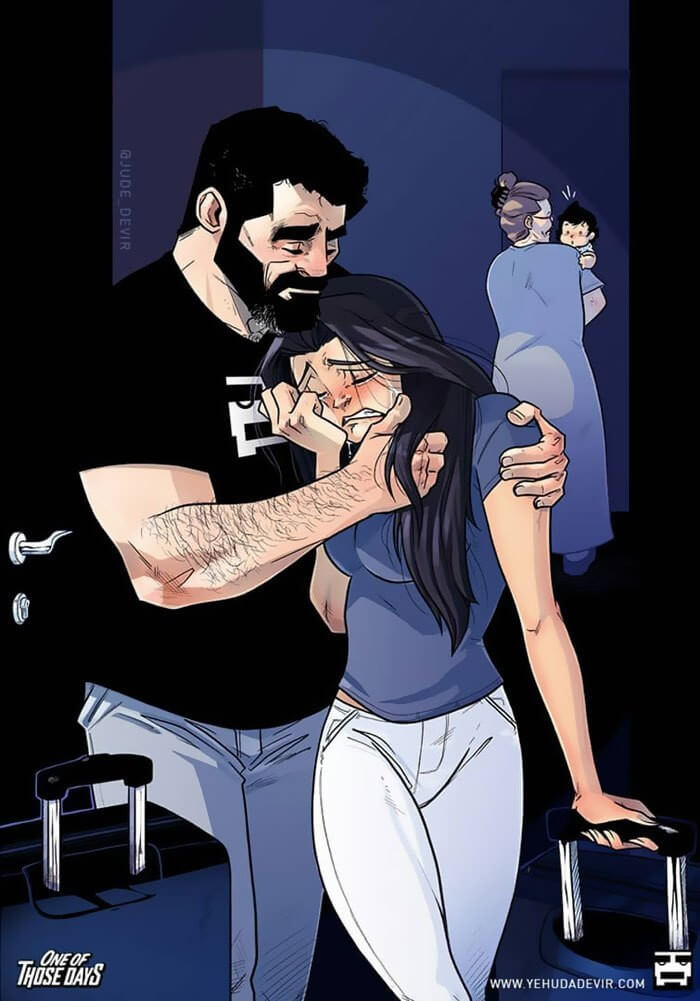 5. Family dress-ups are getting crazier and crazier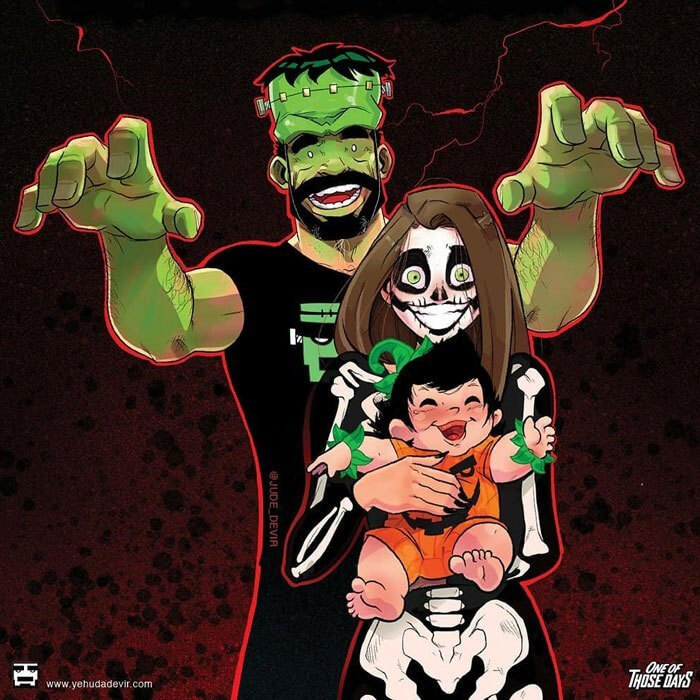 6. Shopping might get a little too much at times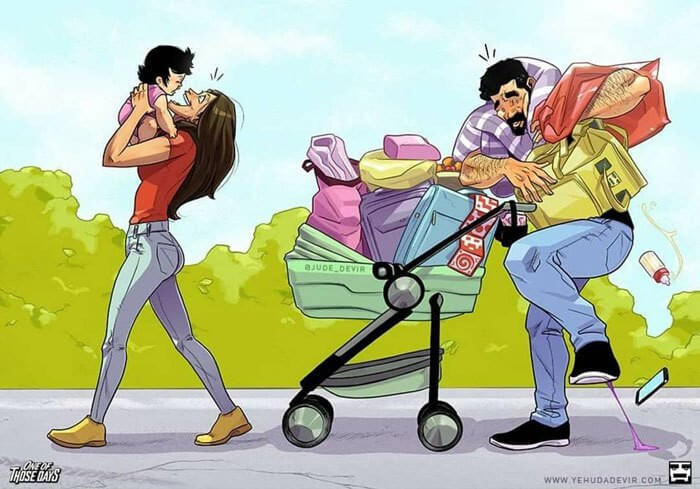 7. Loves has many more unique manifestations now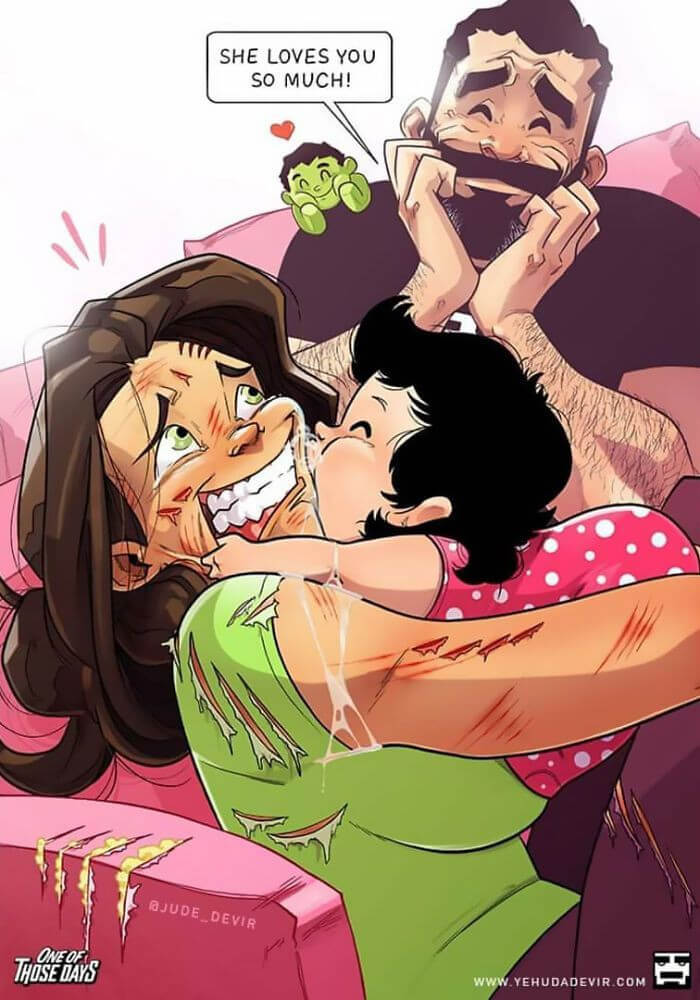 8. Personal space has a different meaning now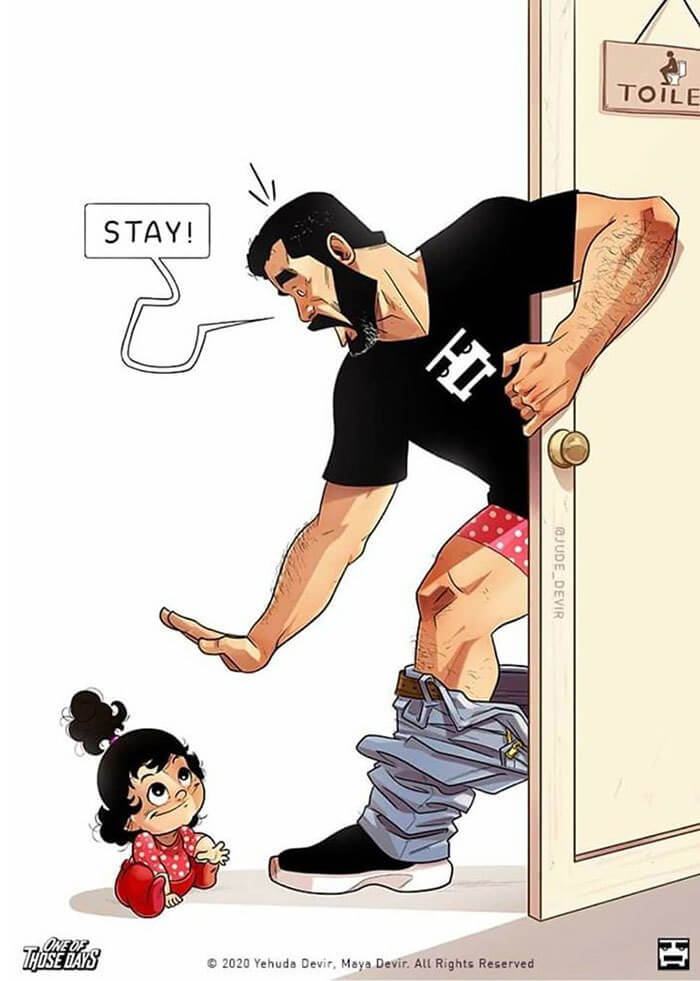 9. Those difficult moments of giving your baby her first shot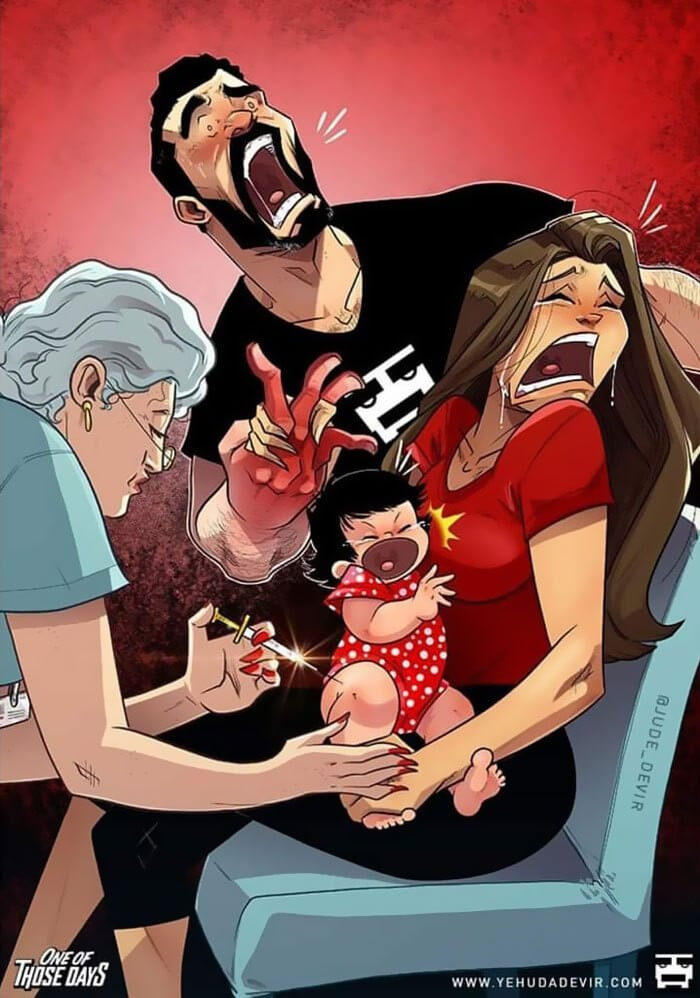 10. Changes happen. Changes are not bad in life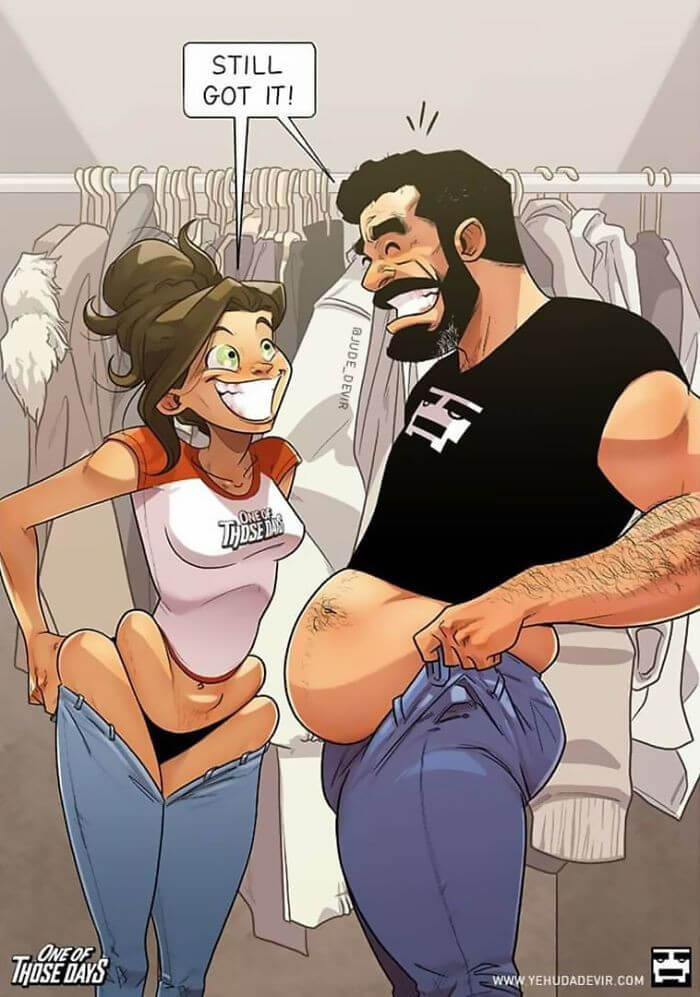 11. When changing diapers becomes the main challenge of the day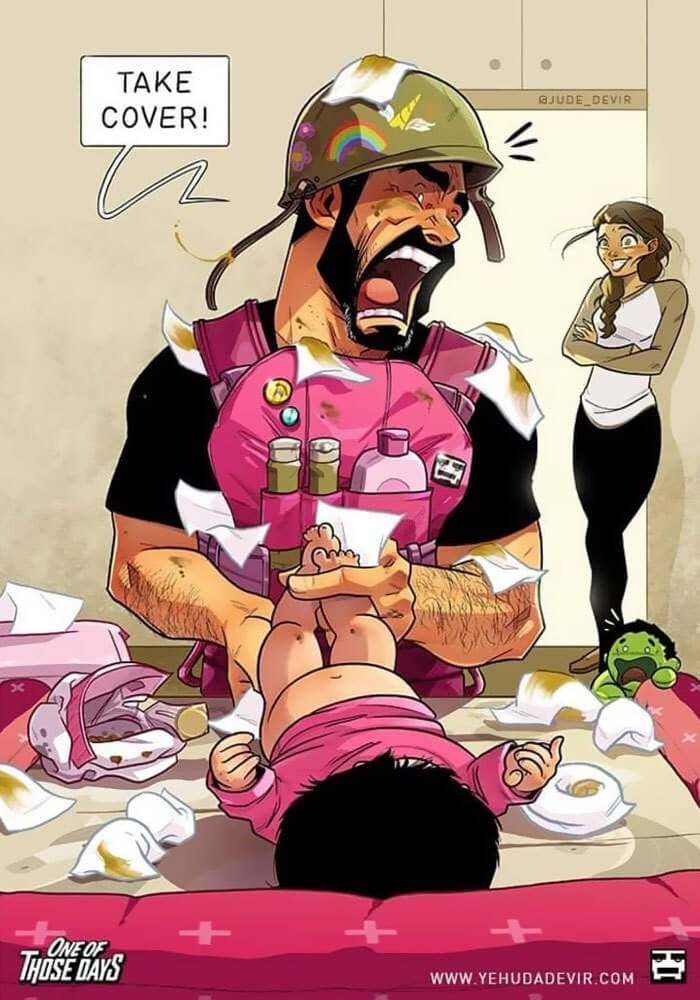 12. The first teeth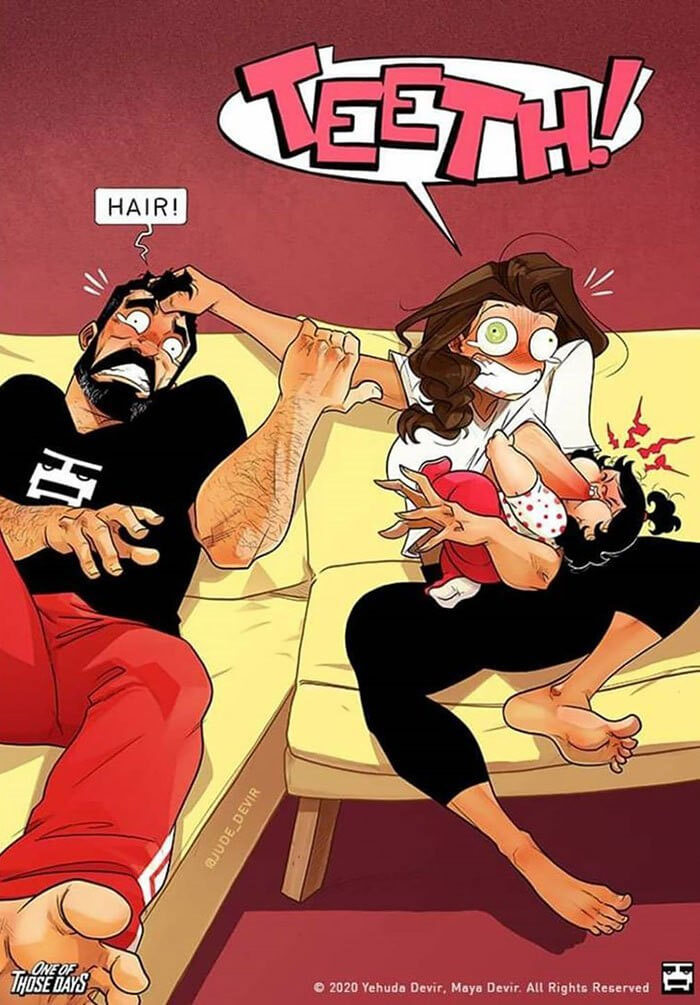 13. Then there are the little simple things that make it all worthwhile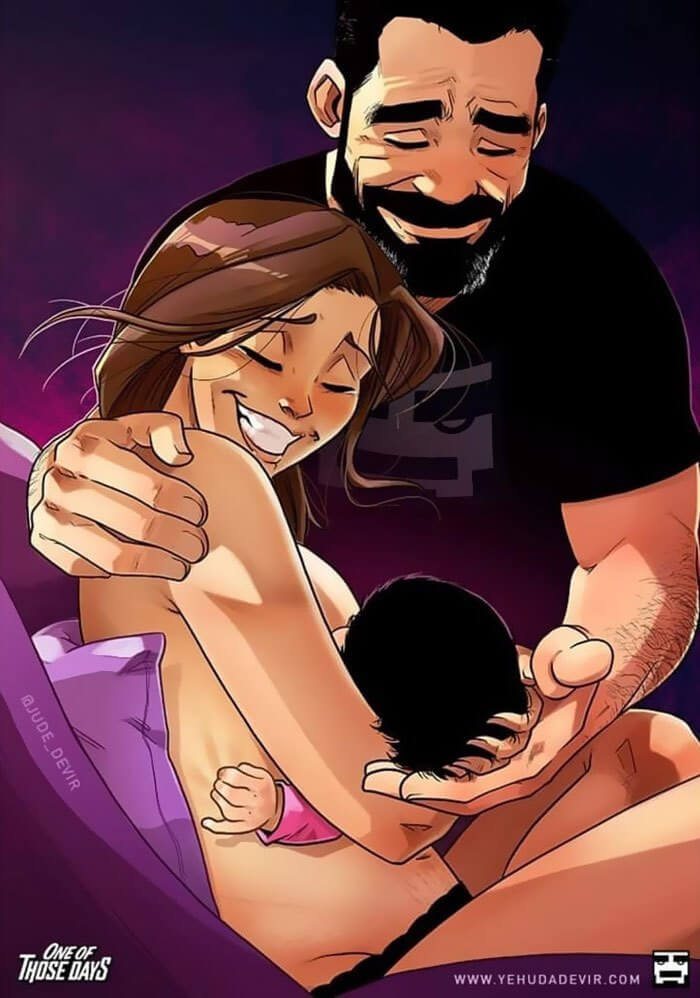 14. The thing you want more is to be the best parents on the planet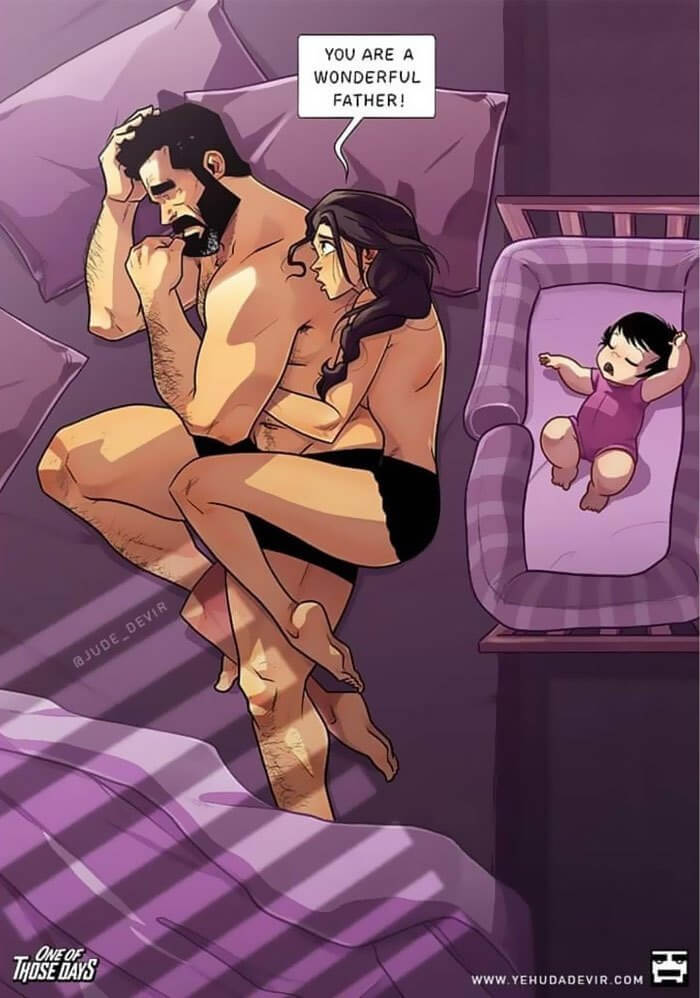 15. Family activities are better and better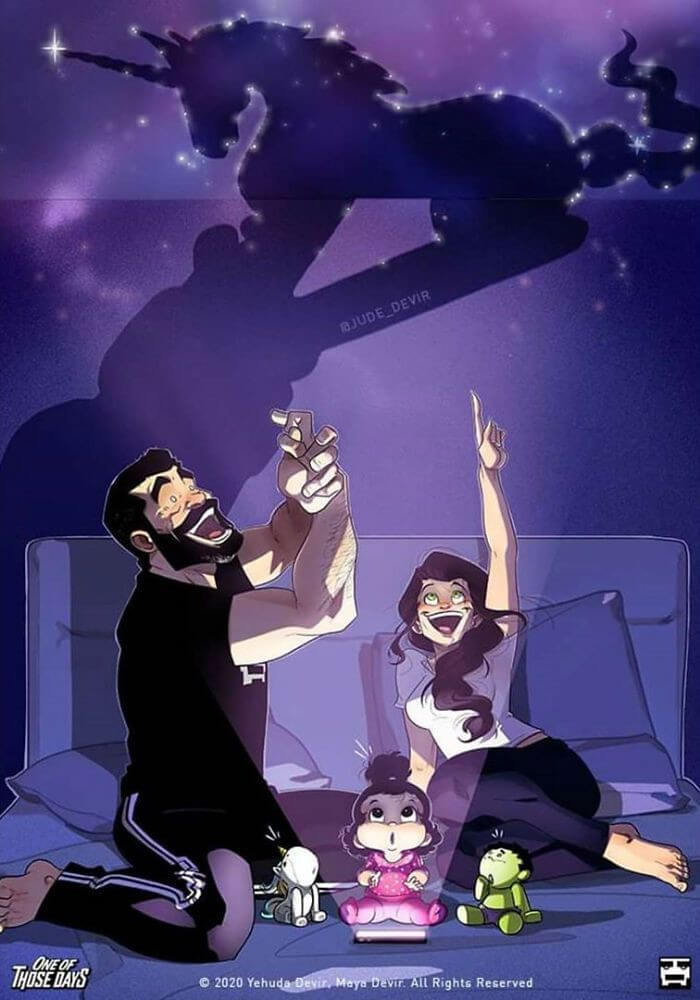 16. Love takes a different turn, but stays the same, even stronger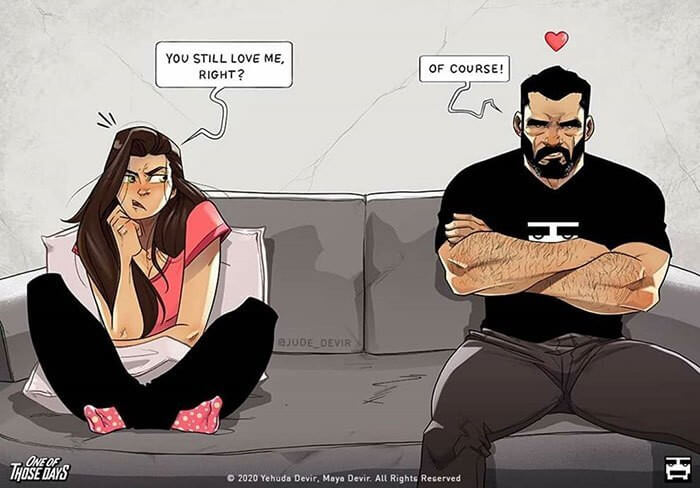 Via Pupperish