This colored pencil display case is made primarily for two purposes. Besides being a case for colored pencils it is also a beautiful work of art. Once you fill the Aurora display case with hundreds of different colored pencils and see it from a distance, you will finally find out why it is such an impressing case.
If the pencils are organized in grade form. When you stick it to the wall it becomes a beautiful piece of art that is worth it to keep at home. One of the main reasons why this aurora display case is booming and trending all around is because people have seen that bright colors of the pencils lighten up their homes.
The arranged colors give different types of feelings and emotions, giving people inspiration in many forms. The case itself is made from acrylic and if you like to draw or are an art fan this is a great way to organize all of your pencil colors.
Although, these display cases do not cost cheap. They are more on the pricey side as one of these cases cost $51. But if you are handy enough, you can even create your own pencil holder.
Colors create soothing wall art by blending together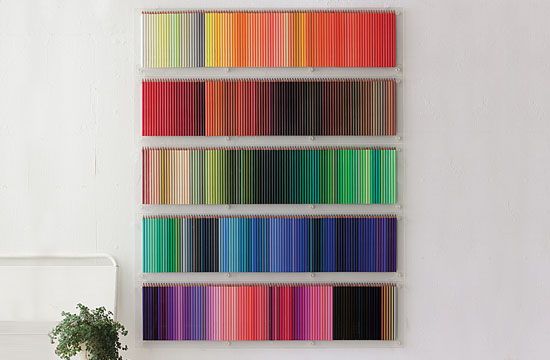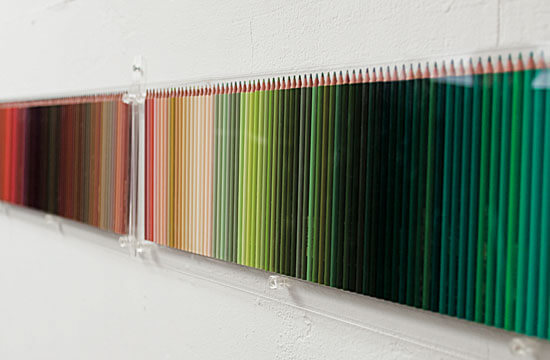 This color pencil wall art is so inexpensive, it can easily be done yourself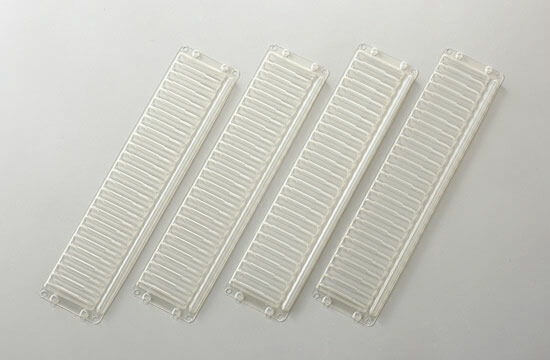 Creating a modernized and colorful corner in your living room or bedroom is a great idea to brighten up the mood.
And also give your home a totally different look. Decorations as such are mostly used in wealthier families. But this does not limit us to upgrade our home and make it more artistic and expressing.
Related: Layers of cut color pencils made into fine jewellery | The ultimate color chart
In fact, people claim that they would prefer living in a stylish and artistic home that meets their personality.
Changing the pencils in the Aurora Display case from bright to dark in a random order gives it such a unique color balancing. And it does not hurt your eyes either.
It gives your house just the perfect amount of color and doesn't overpower your room too much