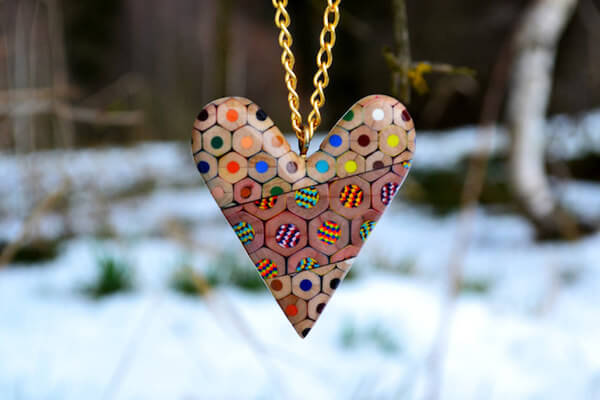 Anna Čurlejová of Čarbičková, a jewelry designer who is based in Czech Republic renders her own creation of colored pencils converted into waggishly fanciful necklace, pins, and earrings that every woman wants to wear. Her colorful creation is distinctively unique on its own as she mixes various parts of pencils to come up with a very luminous, colorful layers. When the pencil is cut lengthwise, it forms a stripe ornament while a honeycomb-like design is formed when pencil's end is cut in half. Every component is carefully positioned in section. In some cases, one piece of jewelry may accomodate various decorations. When the design is finally done, she paints and polishes a transparent lacquer on the entire design to make it more attractively glossy and shiny.
Her entire creation will somehow inspire other designers to create a new emblem of jewelry from a an old or used items. Creativity and productivity are the keys to form a totally new piece of product.
Čurlejova's colorful luminous creation can be purchased in her Etsy shop.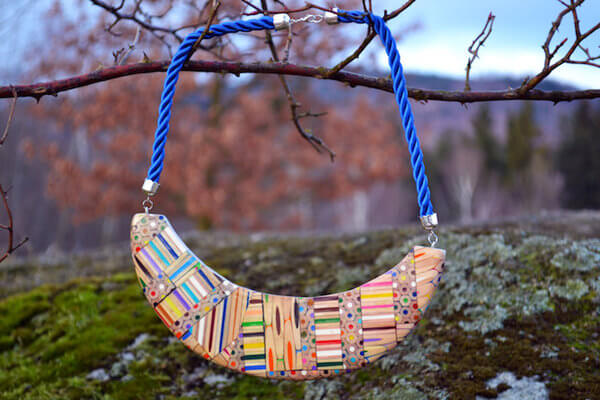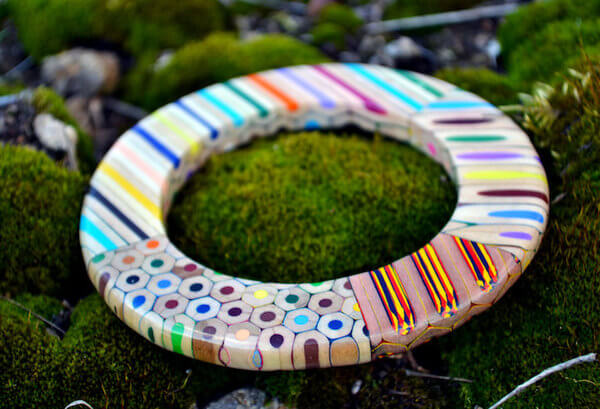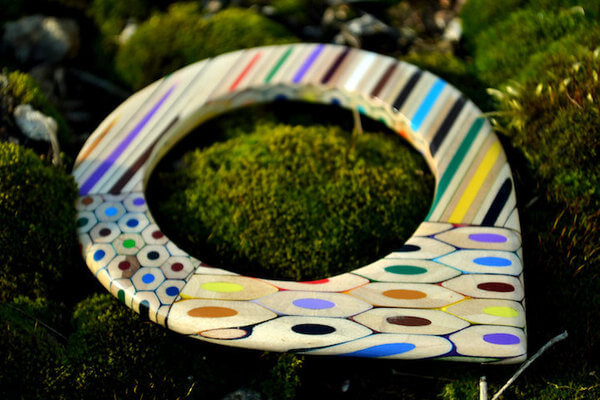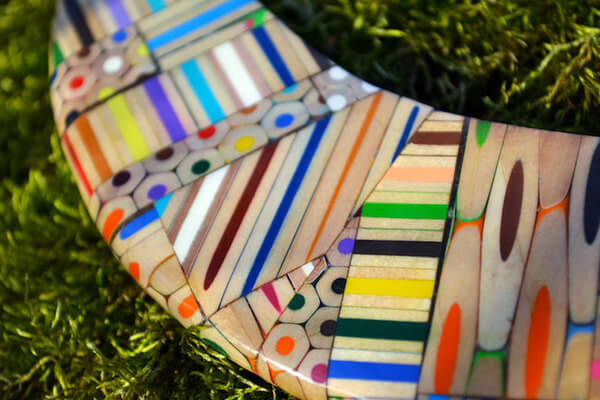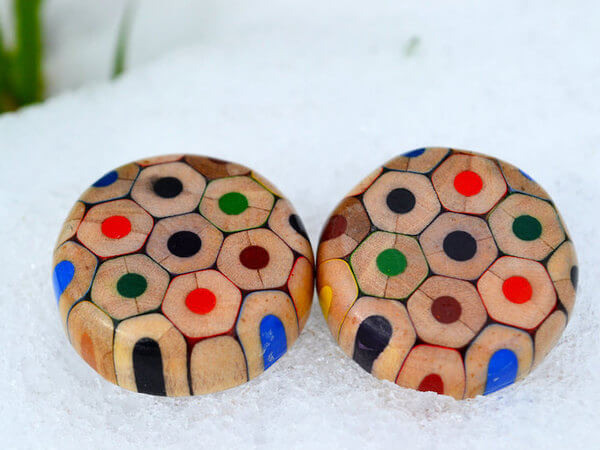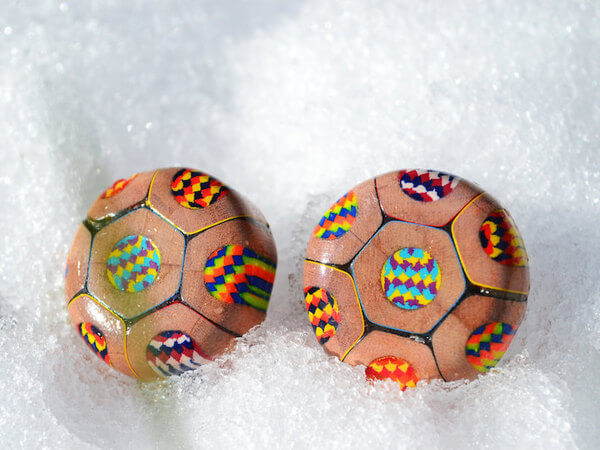 Source: MyModernMet