Sometimes when you're driving through beautiful landscapes a billboard may appear right before your eyes and block the desirable view. It's annoying, don't you think? This artist decided to put things where they should be and with an interesting art installation gave back the full view to the passengers along the high way.
The name of this interesting installation is Visible Distance / Second Sight and it's an artwork by Jennifer Bolande. The installation is located along the Gene Autry Trail near Vista Chino (33°50'41.70"N 116°30'21.02"W). The photos which perfectly fit into the scenery of the place were installed on existing billboards, giving back the viewers seminal visual experience.
Check out in the gallery below how the scenery looks now thanks to Jennifer, and what stands at the DesertX project page:
"Each photograph is unique to its position along this route and at a certain point as one approaches each billboard, perfect alignment with the horizon will occur thus reconnecting the space that the rectangle of the billboard has interrupted."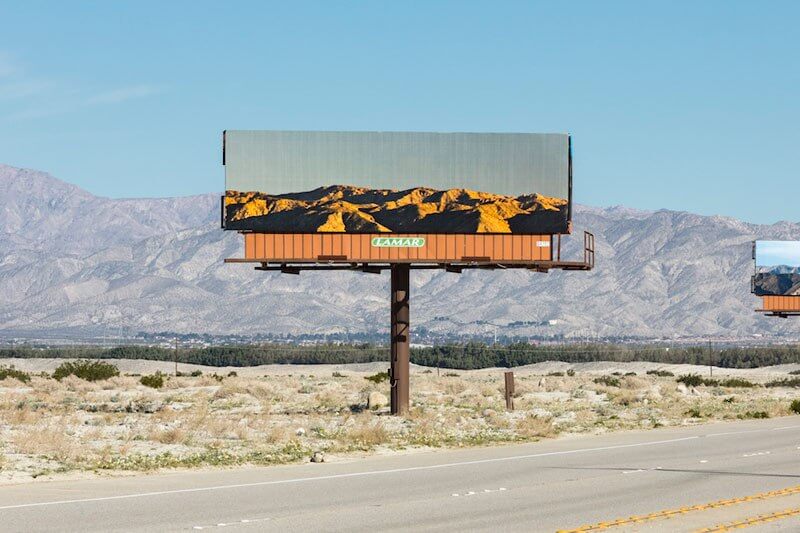 "In the language of billboard advertising, this kind of reading is referred to as a Burma-Shave after the shaving cream company of the same name who used sequential placement to create messaging that could be read only from a moving vehicle."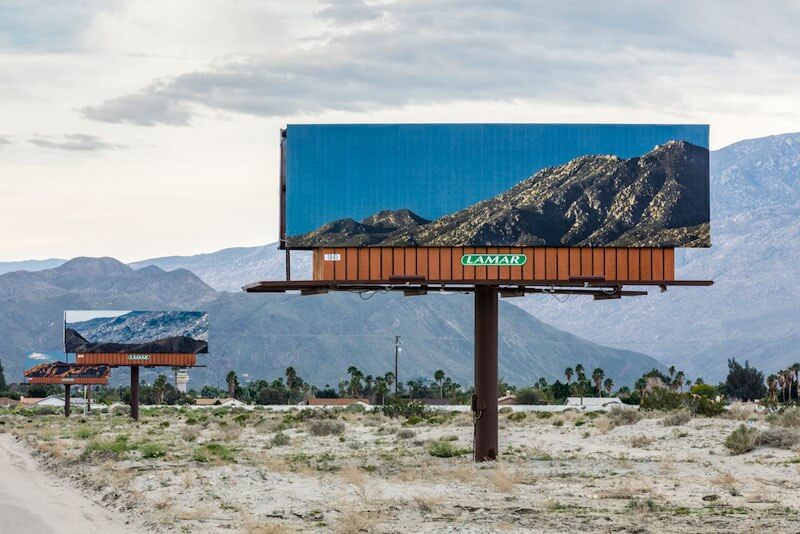 "Within the desert empire of roadside signs, Bolande chooses to advertise the very thing so often overlooked. Looking up at the billboards our attention is drawn back to the landscape itself, pictured here as a stuttering kinesthetic of real and artificial horizons."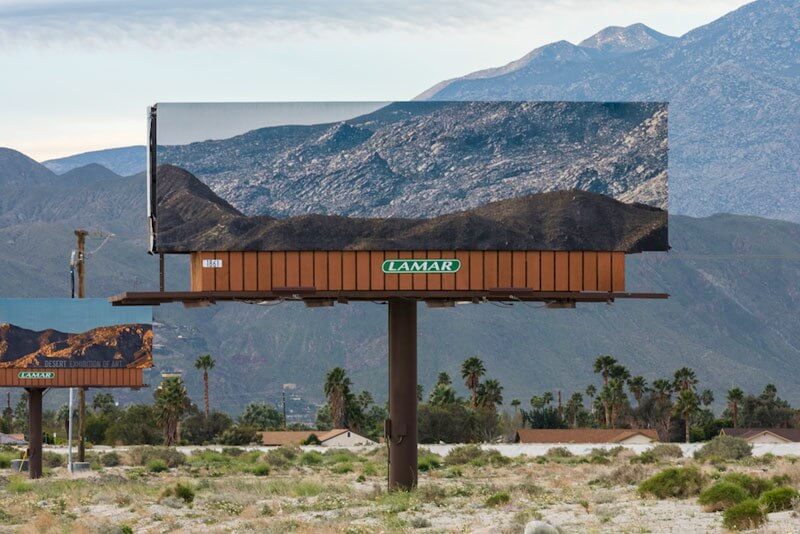 Till the end of April, the Coachella Valley and its desert landscape will be canvas for exhibitions of various artists.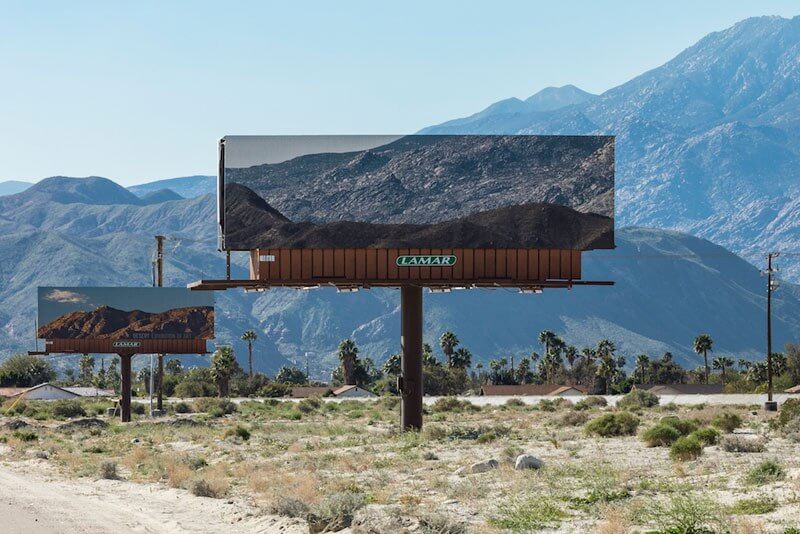 The artists will try to articulate global and local issues that may range from climate change to starry skies, from tribal culture and immigration to tourism, gaming, and golf.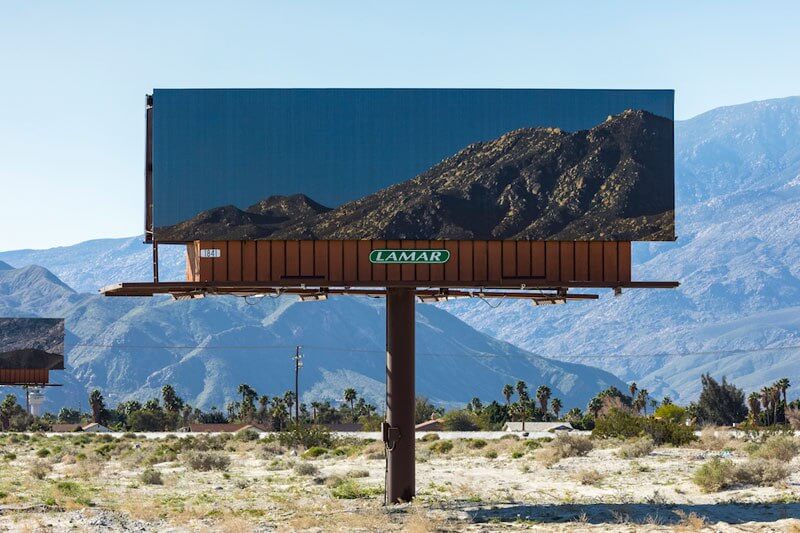 For all information visit desertx.org
Source: link