3D chalk art is the coolest invention since chalk art in general.  Kurt Wenner is the one who started the 3D chalk art craze and now he's working on a huge street piece with his team called The Sarasota Chalk Festival. It's for the annual Sarasota Chalk Festival in Florida. The theme of the festival this year is commemorating the Ringling Bros. Circus.
Wenner's installation is a 3D depiction of classically dressed circus performers marching down the street. This piece combines the style of 1920's circus life in the US and the renaissance. This is a 10 day long event, inviting any one to come and admire the work of 250 street artists.
Take a look at these photos of talented artists creating amazing works of art right on the street. And you thought chalk was just for kids? Let us know your thoughts in the comments section.
It's best to view this massive piece from 15.5 feet tall, to get the full effect of the 3D chalk art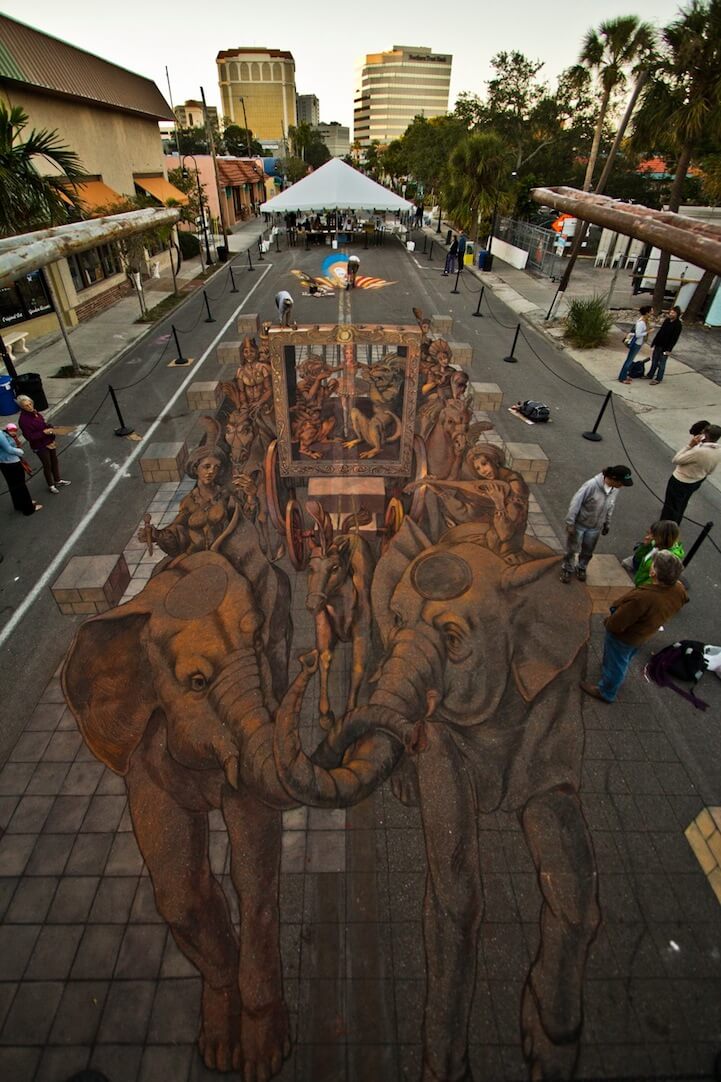 The Sarasota Chalk Festival runs for 10 full days and invited guests to come see more than 250 artists at work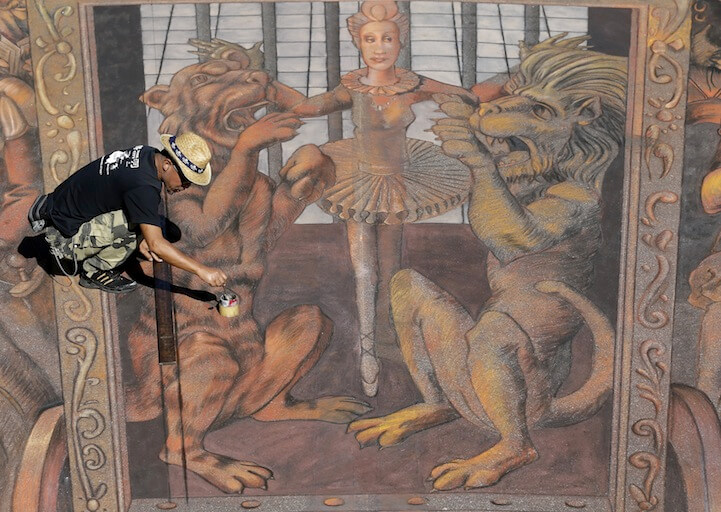 One of the artists hard at work on her chalk piece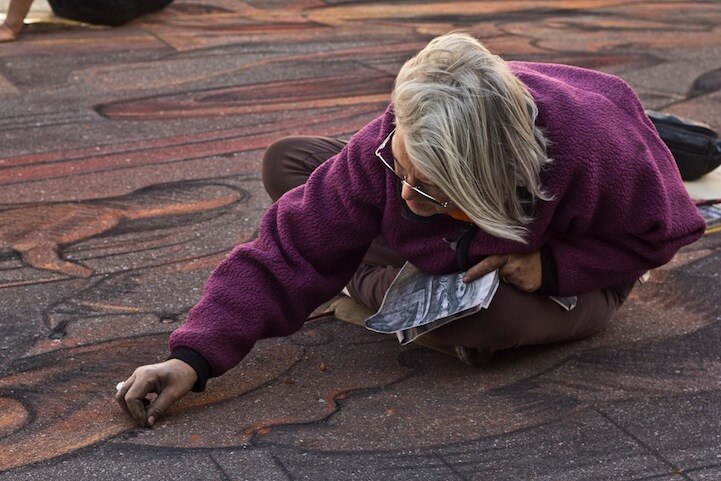 The beauty of this art festival is that when you walk around around the creations, you won't really notice their beauty until you get far enough to notice the 3D effect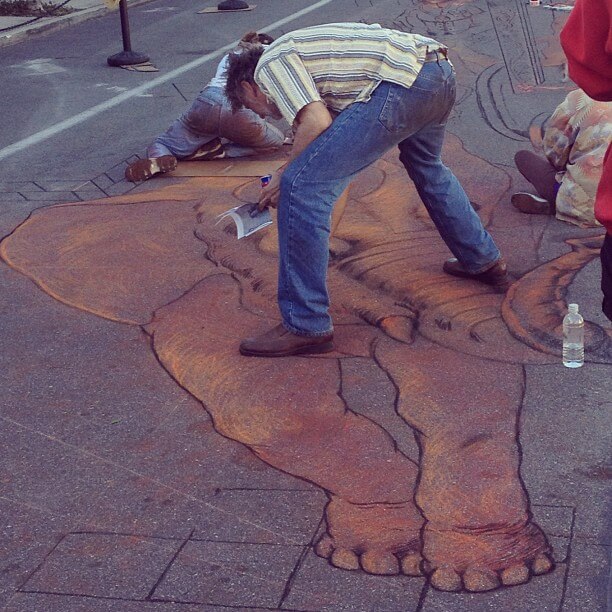 See? When looking at it from afar, you get the full effect of the 3D and stuff gets interesting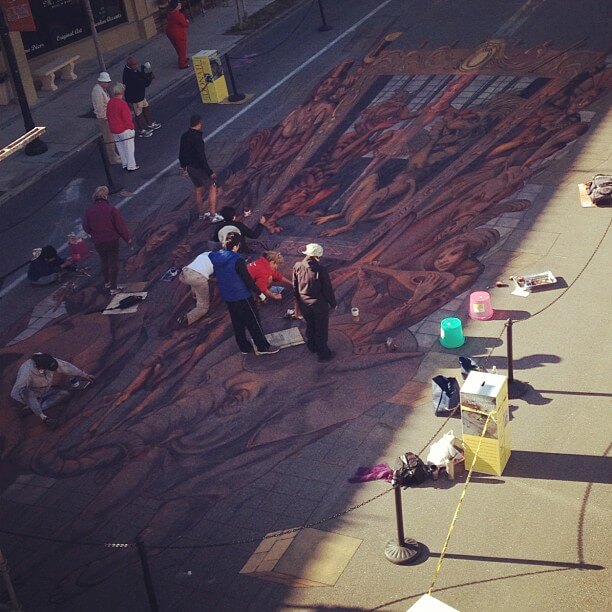 Magnificent, We need more projects like this in our life, a little bit of culture and street art goes a long way for the soul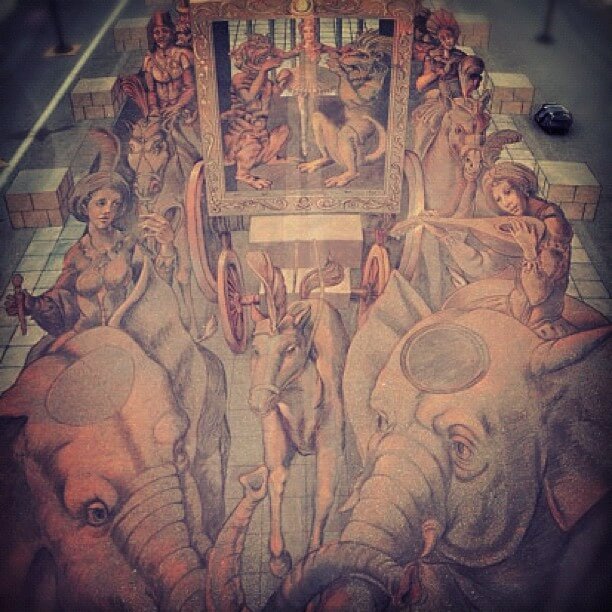 If you ever visited this cool festival and you love chalk art, please don't forget to share this with your friends and see how they love it like us.