It's been over forty years since legendary Pink Floyd album The Dark Side of the Moon has been released. It was so important piece in the history of music that its album cover became iconic and a true symbol of an era and every true Pink Floyd fan has it printed on a T-shirt somewhere in the closet. So having said that, here is something that every true Pink Floyd fan would appreciate and it may be even better than any poster or shirt. The dark side of the moon birthday cake that resembles the band's iconic album cover.
SEE ALSO: 40 Delicious Cakes That Look Too Good To Eat
It has it all: black icing and a rainbow center. Now while it is a masterpiece itself, the cake really made some waves on the Internet after it's been uploaded to Imgur by user 'Scotsberto' recently. The cake was made by Leslie Pfau, who blogs on A State Of Joy. It looks really great and I bet it made someone's birthday really special.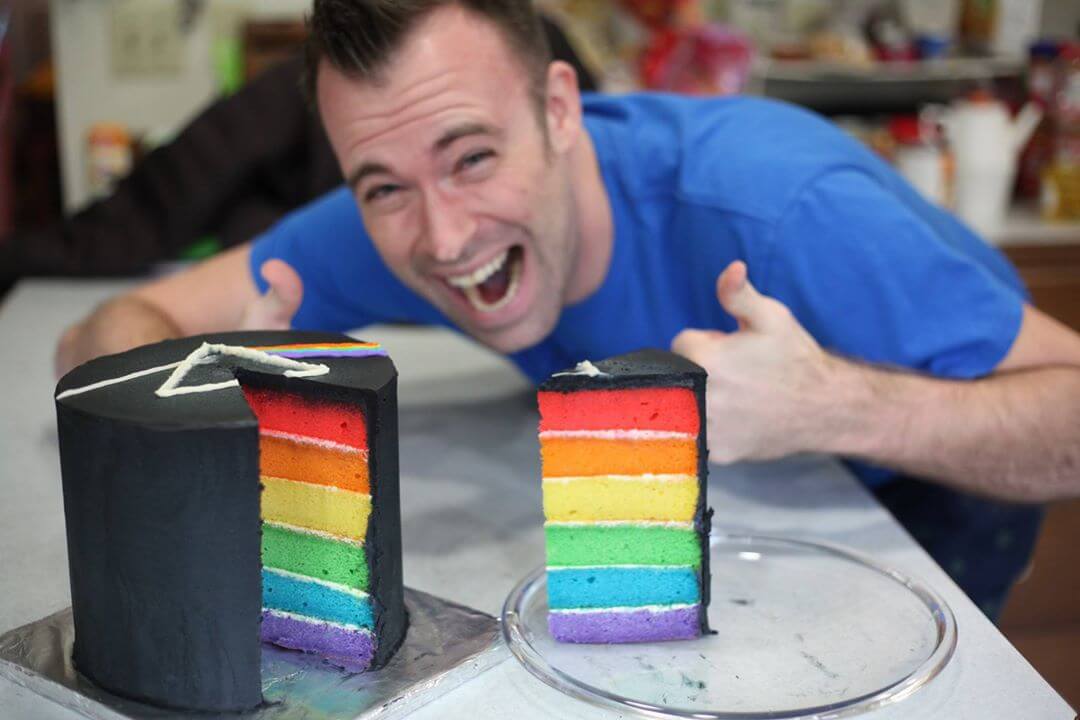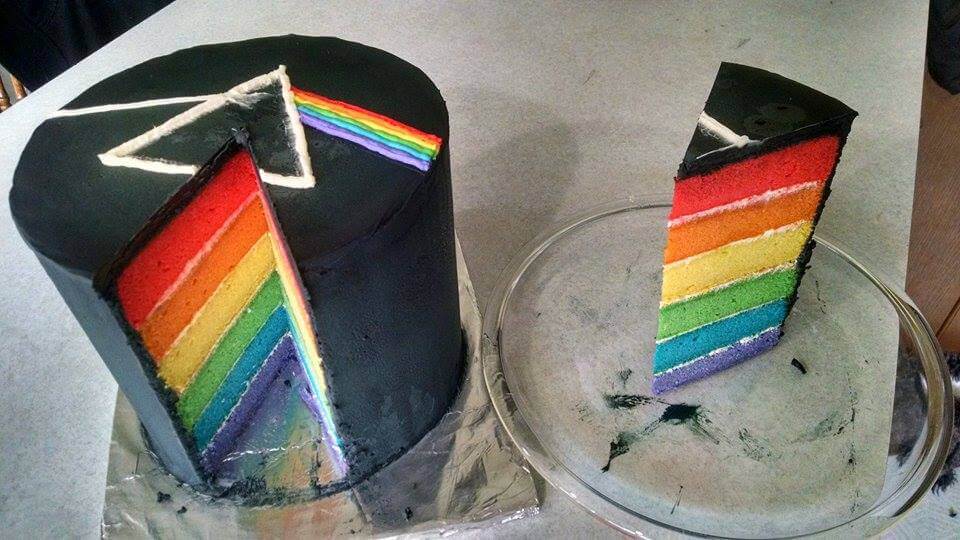 Source: Huffington post | H/T