Check this brown butter m&m cookies and make it for your friends this weekend
This is your cookies when they are done – Delicious!

Here is what you need for the brown butter m&m cookies:
1 cup of salted butter ( 2 sticks )
1 cup brown sugar, packed
1/2 cup sugar
2 whole large eggs
1 tablespoon vanilla
2 cups of all purpose flour
2 tablespoon all purpose flour ( in addition )
2 teaspoons of heaping instant coffee granules
1 teaspoon baking soda
1 teaspoon salt
2 cups of M&M's plus a little more for topping
chopped pecans ( optional )
semi sweet chocolate chips ( optional )
First – Lets brown the butter, add 1 stick of butter to a medium heat skillet and start melting it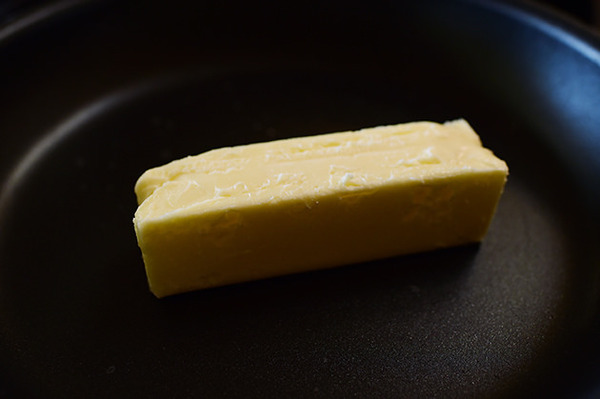 Let it melt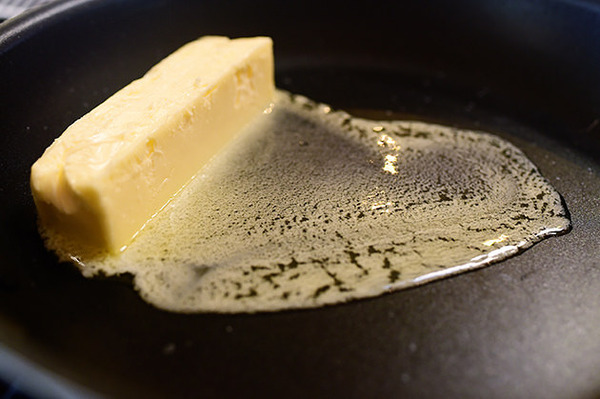 While you melt it, please resist the urge to stick a piece of bread and eat it – Self control level = impossible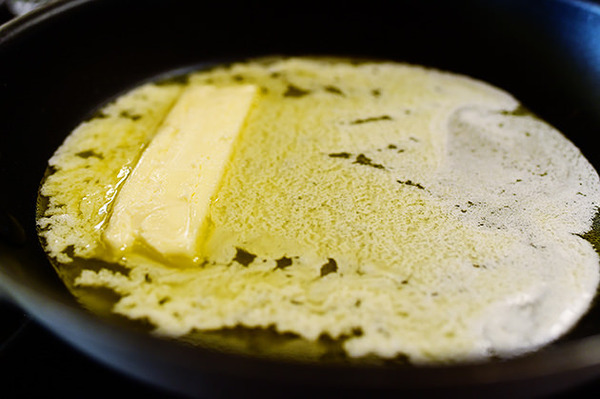 When the butter is totally melted you will see foam on the top that will sizzle, this is the time to start gently swirling the butter, do it until you notice it get brown. This can be very quickly so keep a close eye on it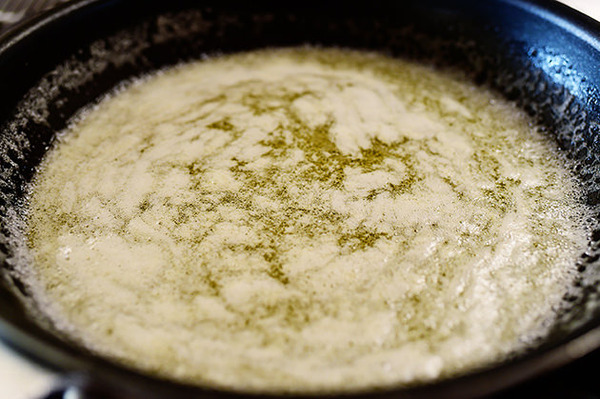 When you see a deep golden brown color, take the pan out of the heat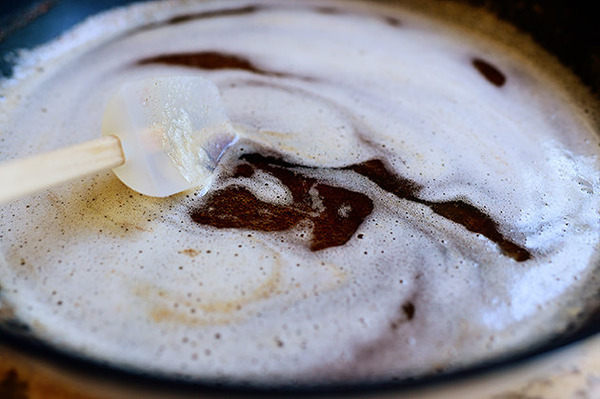 What you want is a deep brown color of the butter like in the picture, and even deeper brown color at the bottom, but you don't want black. If the color is black.You burned the butter and you need to start over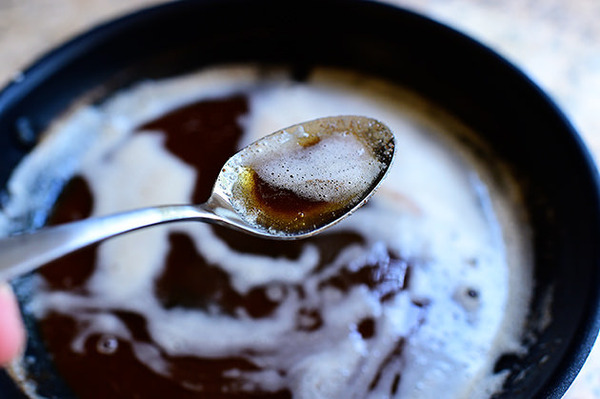 Move the butter into a separate bowl. Do this quickly after you turn the heat off because the butter will keep browning, make sure to get all the chunky bits too. There are heaven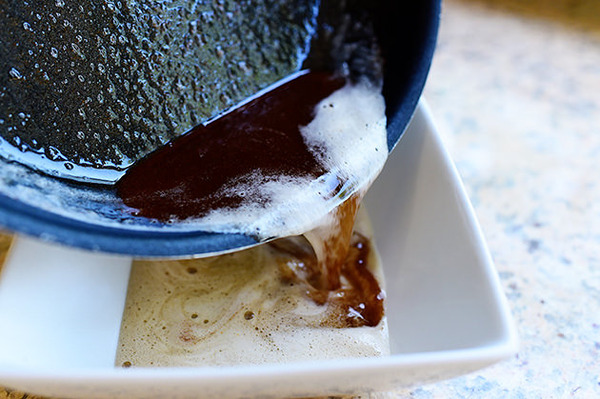 Now let the butter cool for a good 30 minutes, why? because I said so :), and you need it to be completely cool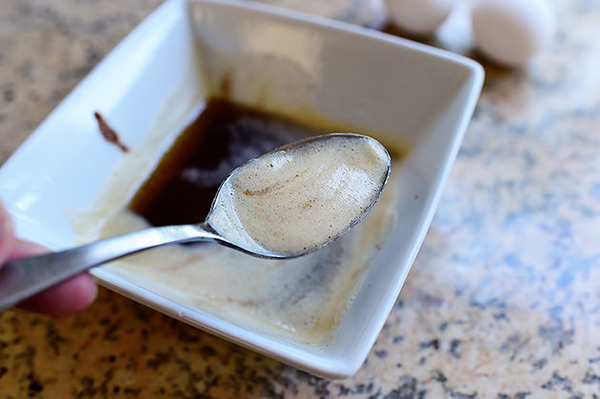 Now lets get everything ready for the cookies, check that you have what you need in front of you:
Another stick of butter
Brown sugar
Regular sugar
Flour
Instant coffee
Baking soda
Salt
Vanilla
Eggs
M&M's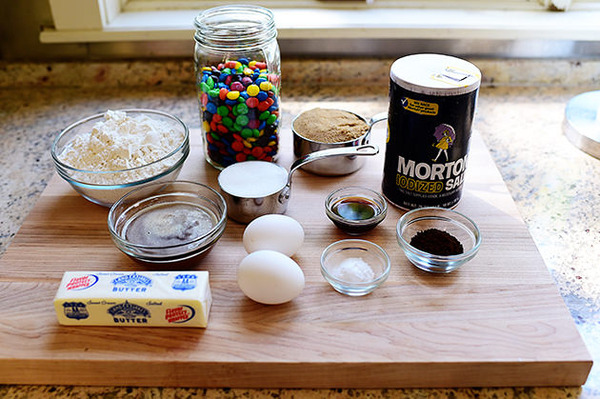 Preheat your oven to 375 F and add the stick of butter to a bowl of a mixer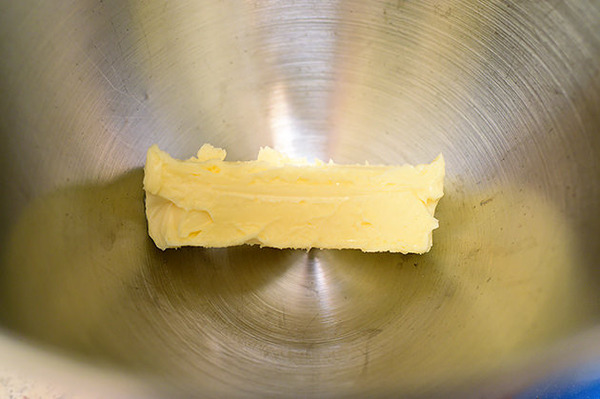 Add the brown sugar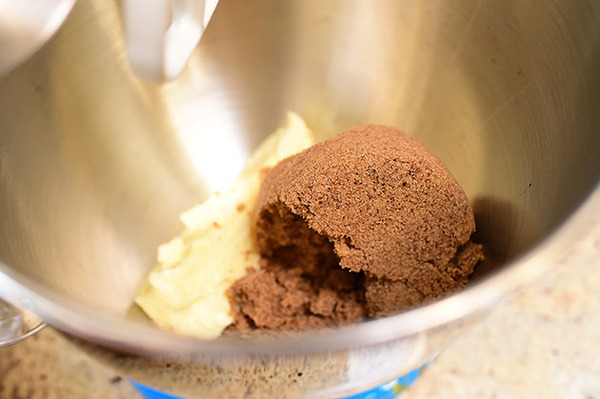 Pour the regular sugar, mix it for a minute, make sure everything is mixed before the next step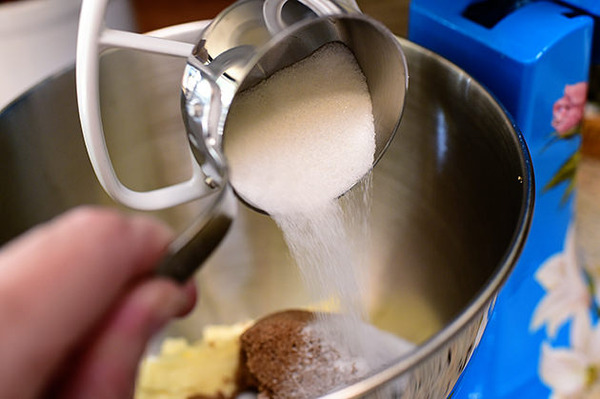 While the mixer is on medium low, start dripping the brown butter slowly, it's very important the butter is cool and not warm, scrape the bowl about half way through and keep going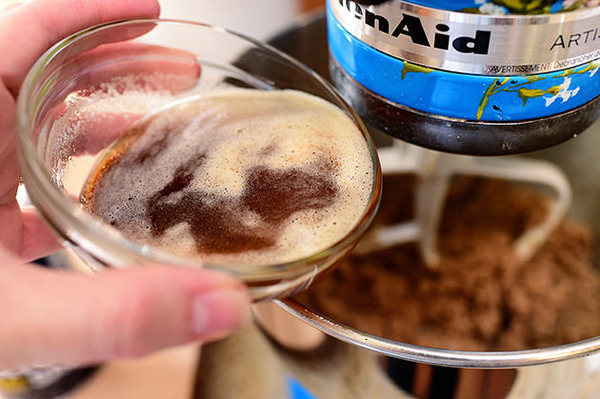 Make sure all the good stuff make it inside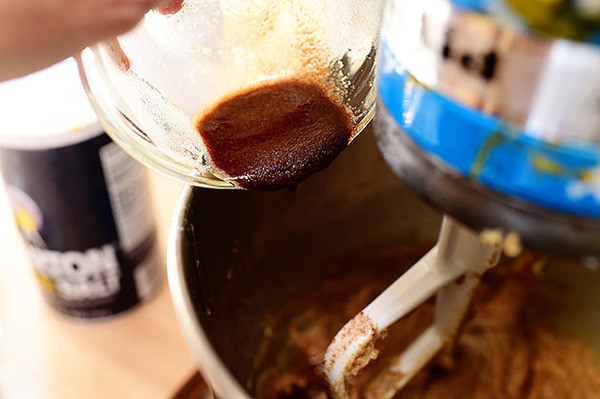 Mix it until the brown butter is all mixed, you should get a little bit runnier dough then a usual chocolate chip cookie dough, but that is normal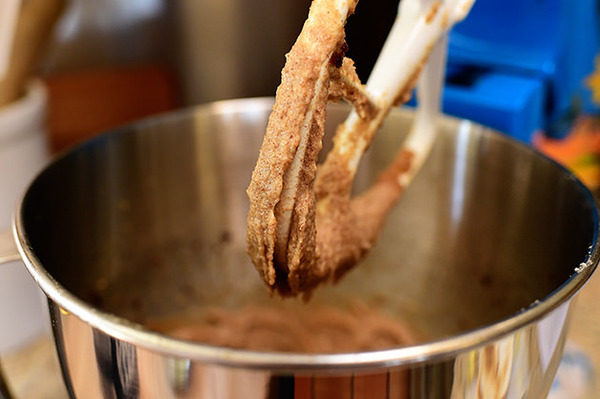 Crack in 2 eggs into the bowl – one at a time, and keep mixing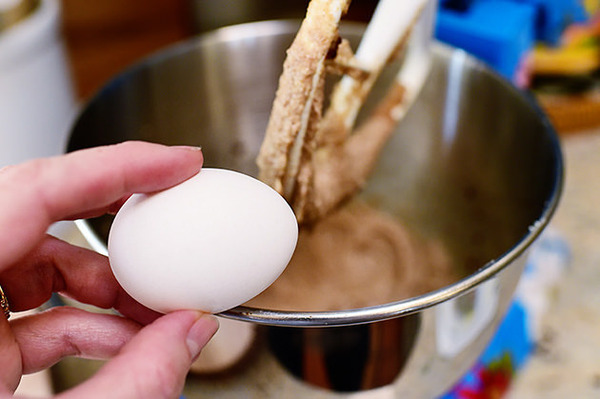 Now lets mix the dry good stuff, flour, baking soda and salt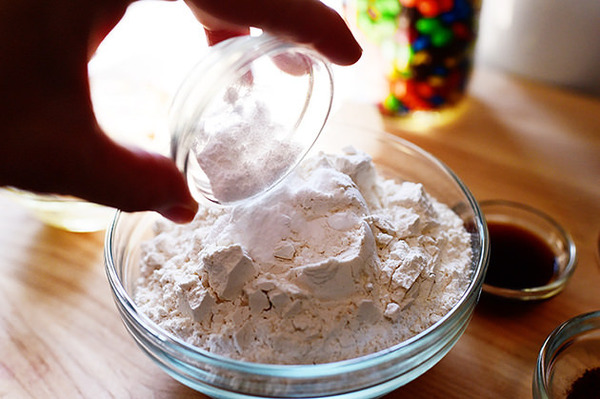 Stir them together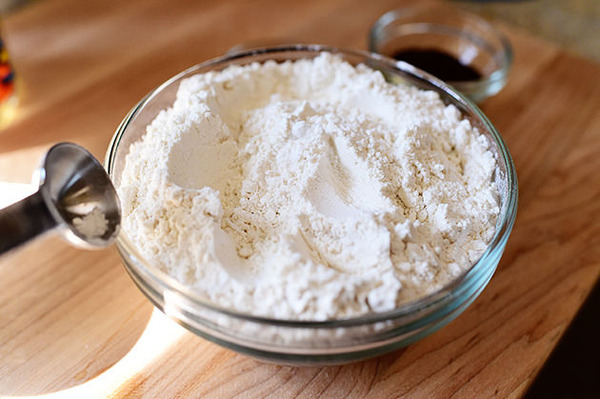 Now add the instant coffee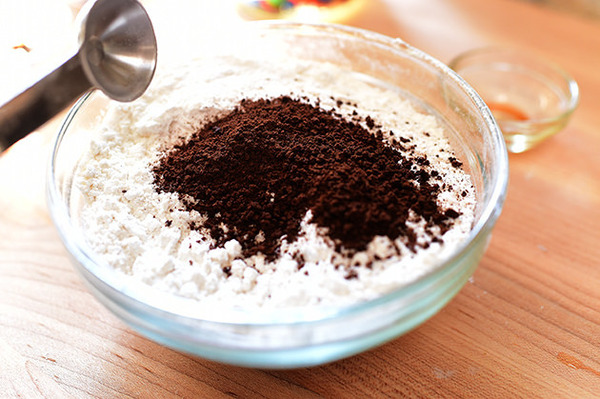 Stir it in, for those who don't like coffee, don't worry, you wont even taste it. The coffee just gives the cookies more depth of taste, but definitely not a coffee flavor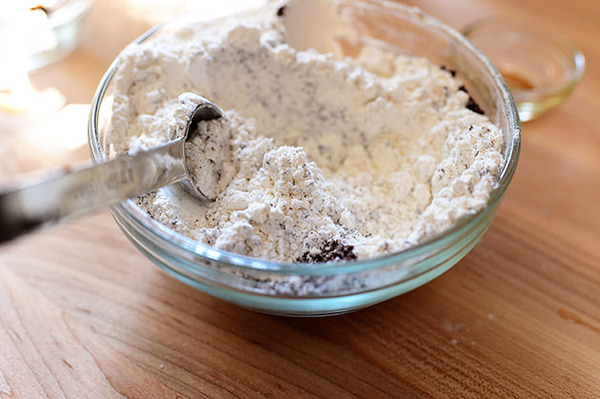 Don't forget the vanilla, add it in with the eggs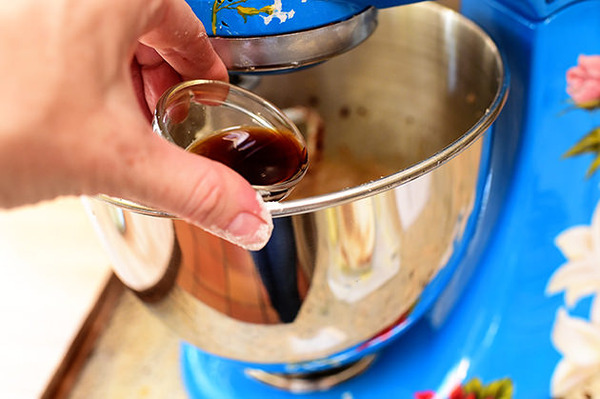 Mix in the dry good stuff, take your time with 3 drippings, make sure to stop after each dip to scrape the bowl  – scraping is important, you want everything mixed good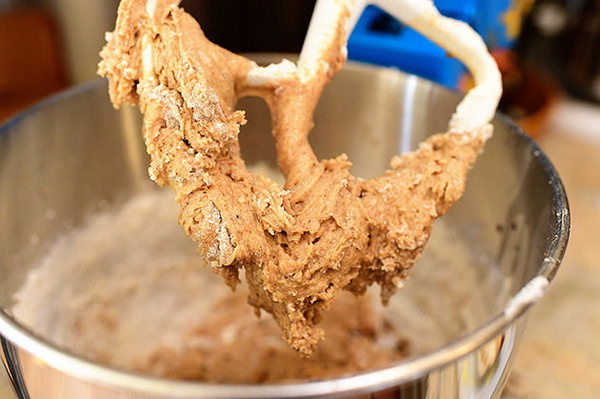 Look at that! Nice delicious bowl of cookie dough – good job!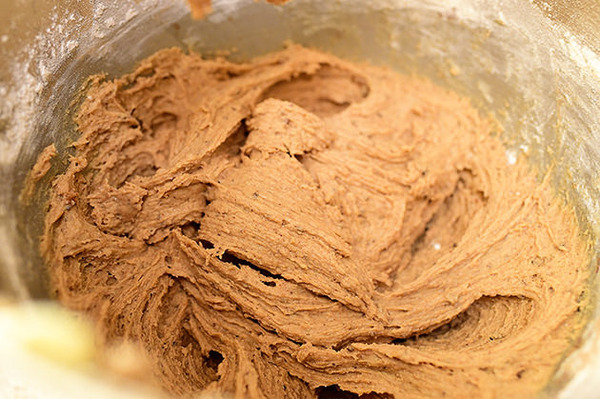 Now add the M&M's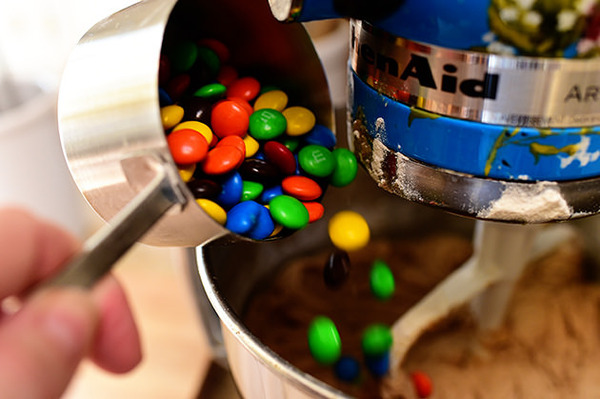 Mix them in good – for those who want, you can do 1 cup of M&M's and 1 cup of chocolate chip, whatever your poison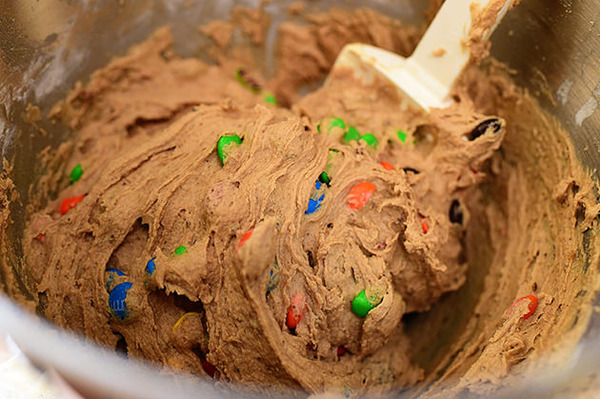 Scoop out teaspoon balls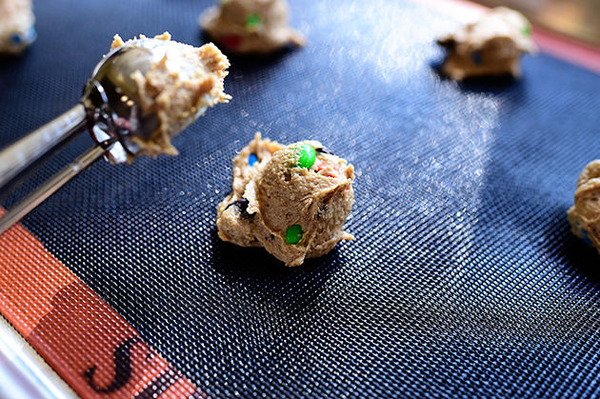 You can add 2-3 M&m's to each ball with your finger if you want. Just squeeze them in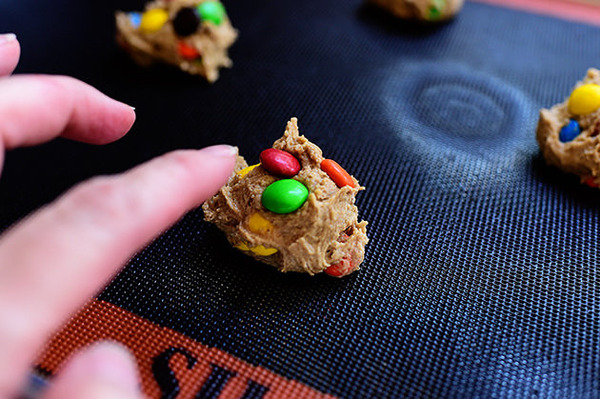 Bake for 7 minutes, and it should look like this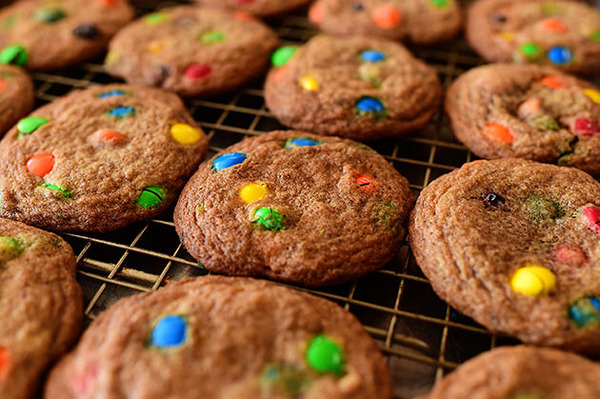 Isn't this glorious?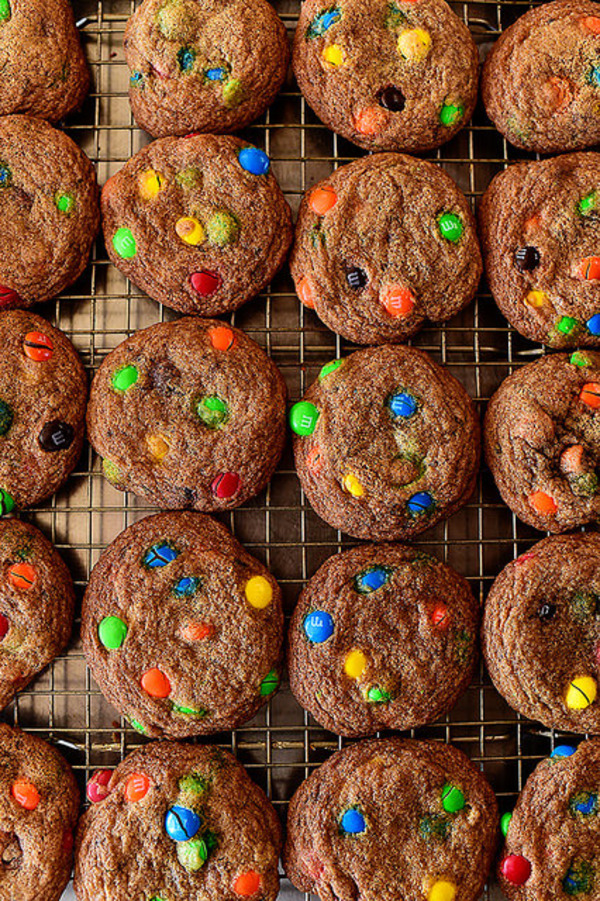 Serve with a glass of milk for complete experience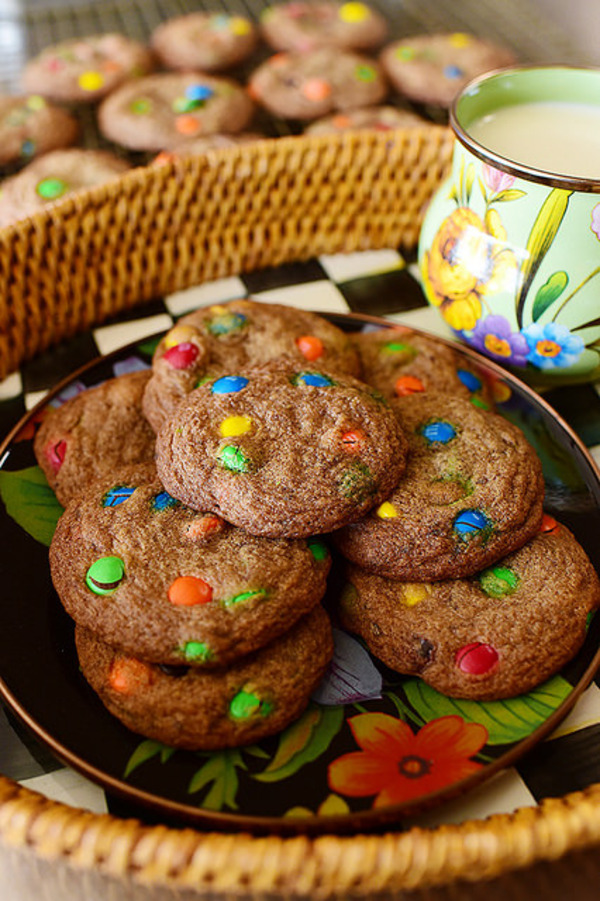 Done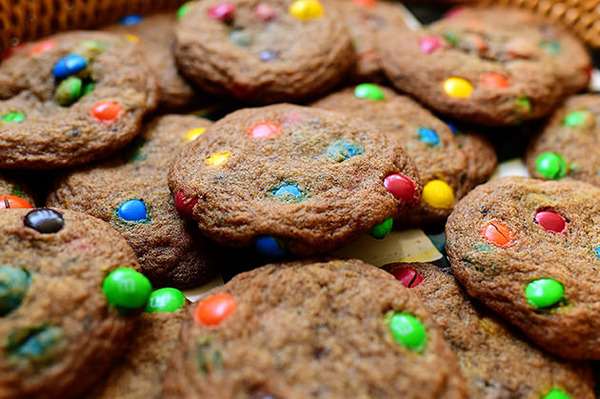 Source: ThePioneerWoman