One more Guinness World Record is down! It has something to do with pizza and it happened in Italy, naturally. Napoli Pizza Village, a pizzeria in Naples, recently gathered 250 makers from around the world and alongside the Naples waterfront set a pizza oven station for creating the longest pizza in the world. And they did it!
And what's the length of this super pizza, you might ask. The previous record was set just a bit under a mile, and the new one stands at exactly 1853.88 meters, officials measured, which is approximately 6082.28 feet, or 1.15 miles. Yum! Other numbers involved in this hedonistic dream are:  six hours and 11 minutes to connect pieces of dough, and to brush on sauce and toppings for the massive margarita, over 4400 pounds of flour, over 3500 pounds of tomatoes, 4400 pounds of mozzarella, 200 liters of oil, and 66 pounds of basil, and the pizza passed through five traditional wood-burning pizza stoves.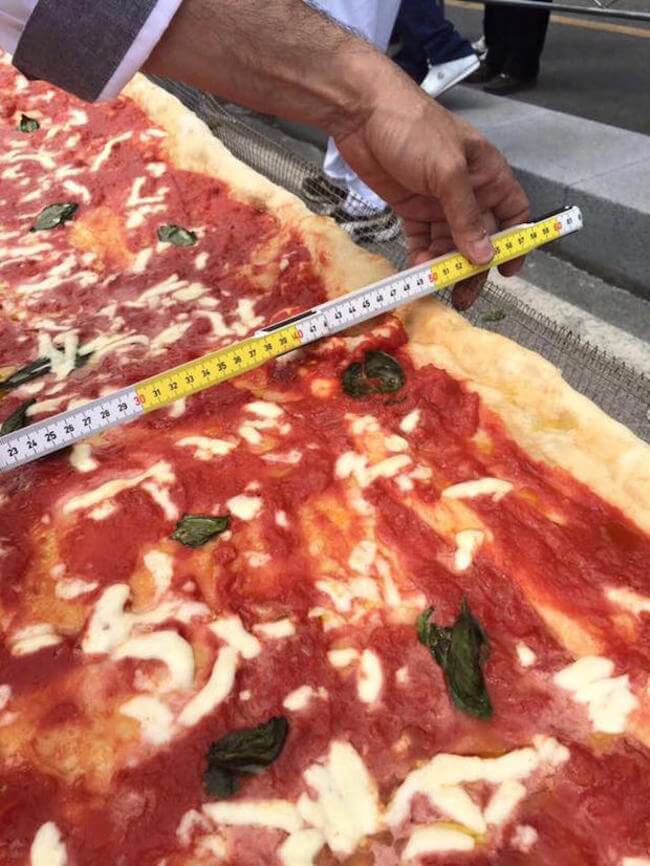 This delicious statistics brought us to an obvious question – what on Earth they did with it, once they realized their goal?! I'm sure many of you would volunteer in helping this problem to be solved, as I would, but joke aside, according to one caption on social media, the winning pizza was later cut and served to bystanders and given to charities to help those in need. Great way to finish this champion pizza story.
In the gallery below, you can see how the pizza looked like at the end, the photos of the process and the award ceremony along with a special standard-sized pizza with sauce laid out in the Guinness World Records logo. All photos are from Napoli Pizza Village Facebook page.
SEE ALSO: This Bizarre Pizza Place In Brazil Will Change Everything You Know About Pizzas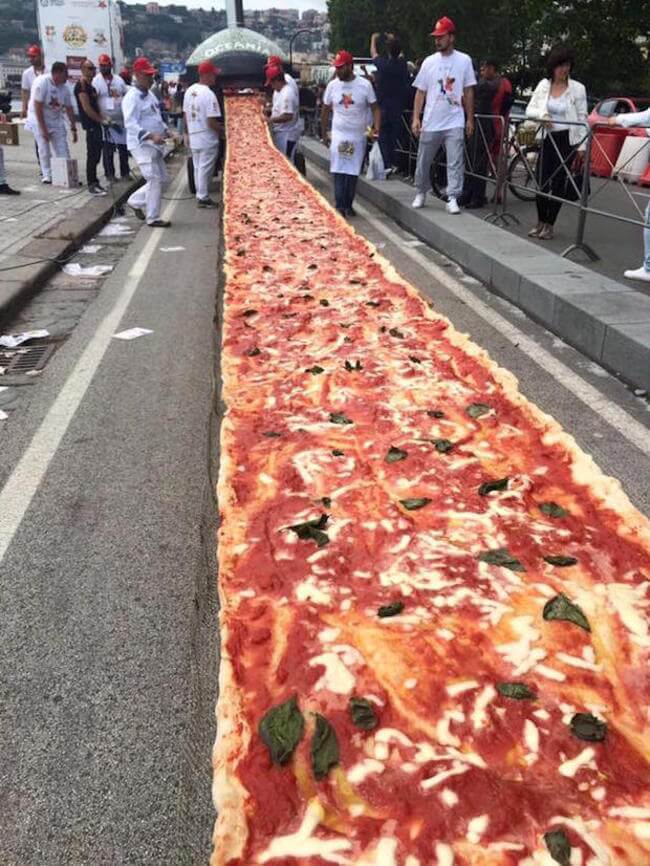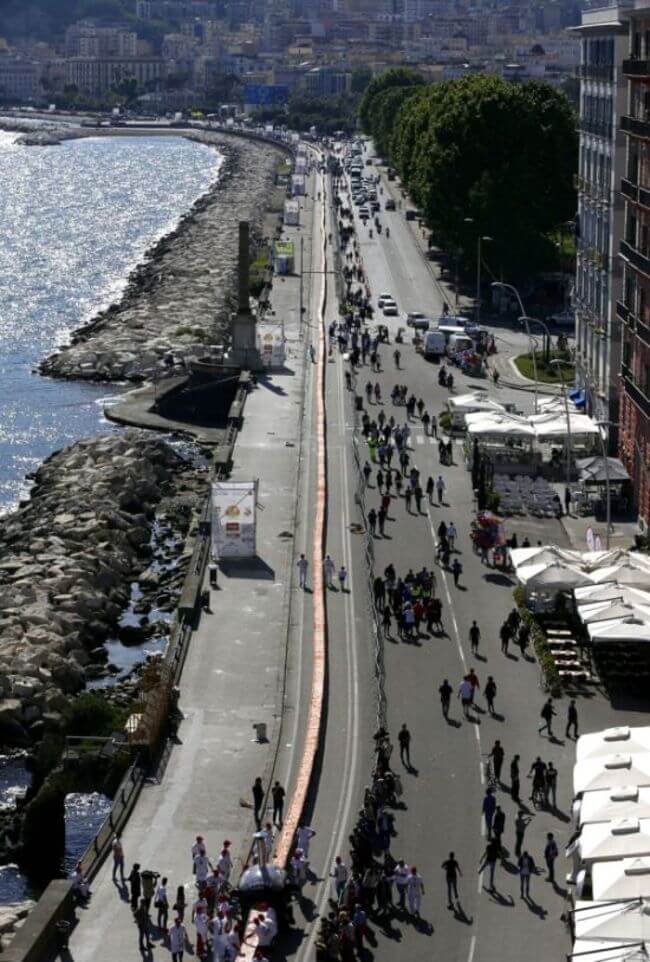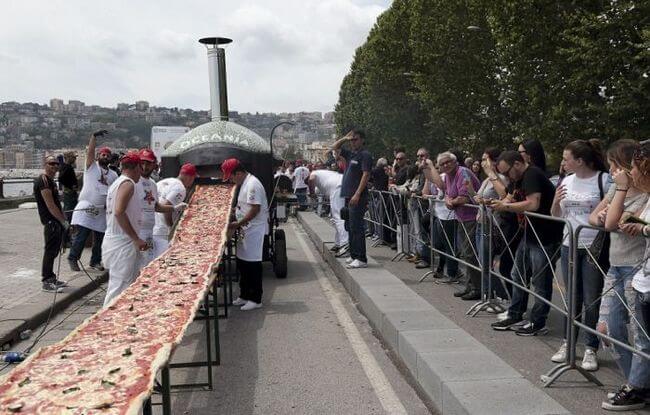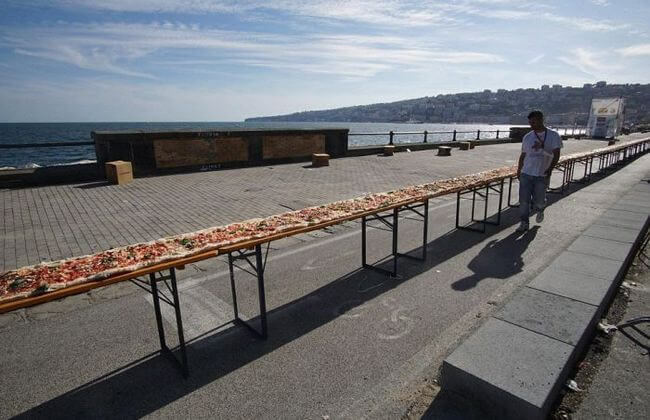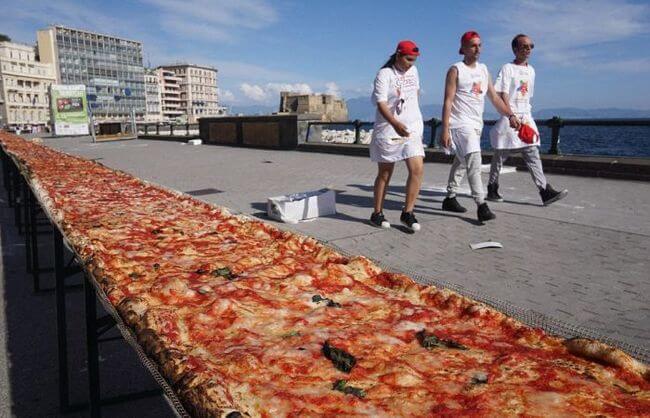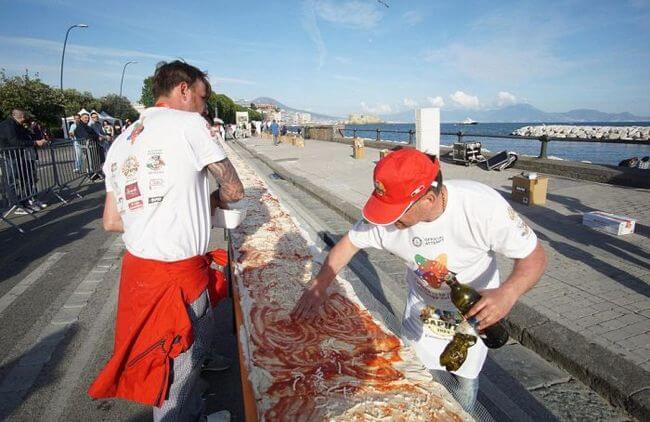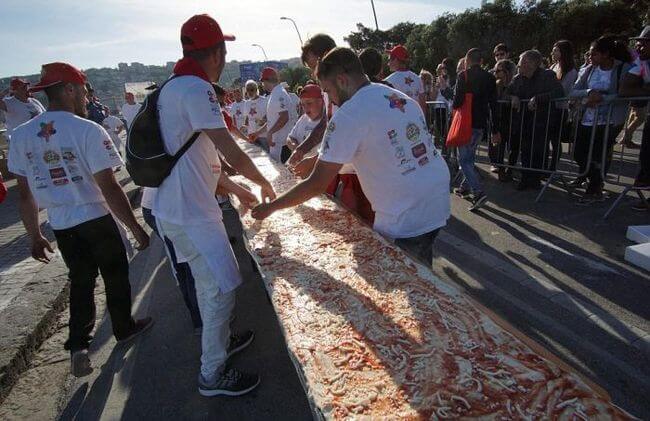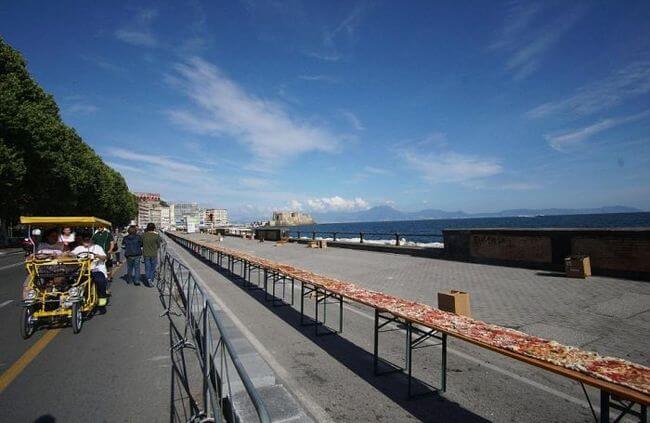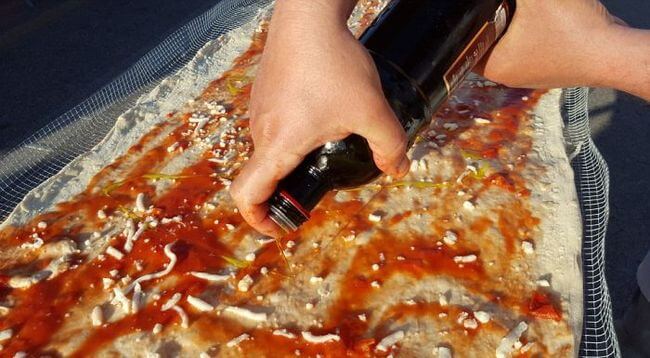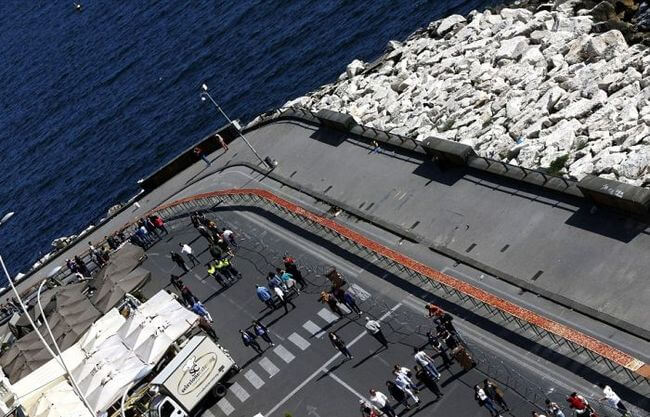 Source: mentalfloss