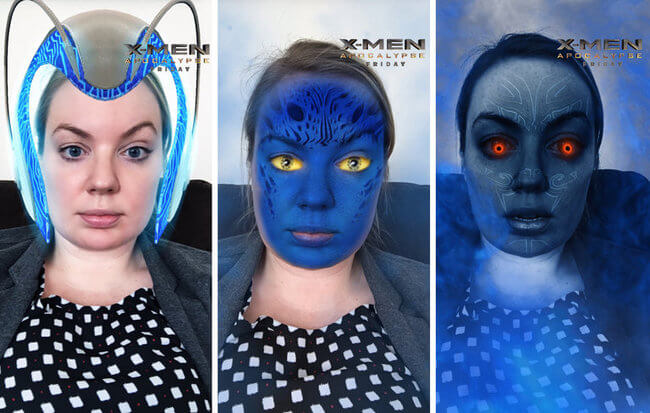 Last week on Monday, Snapchat first showed their new collection of X Men Apocalypse themed filters or lenses, this was to help promote the movie that opened on Friday.
Now usually when a big brand comes to Snapchat and pays some money to get a sponsored lens, the new lens is just added to the beginning of the lineup. But the X Men marketing team had a different idea, they decided they want to take over the entire lineup – BOOM!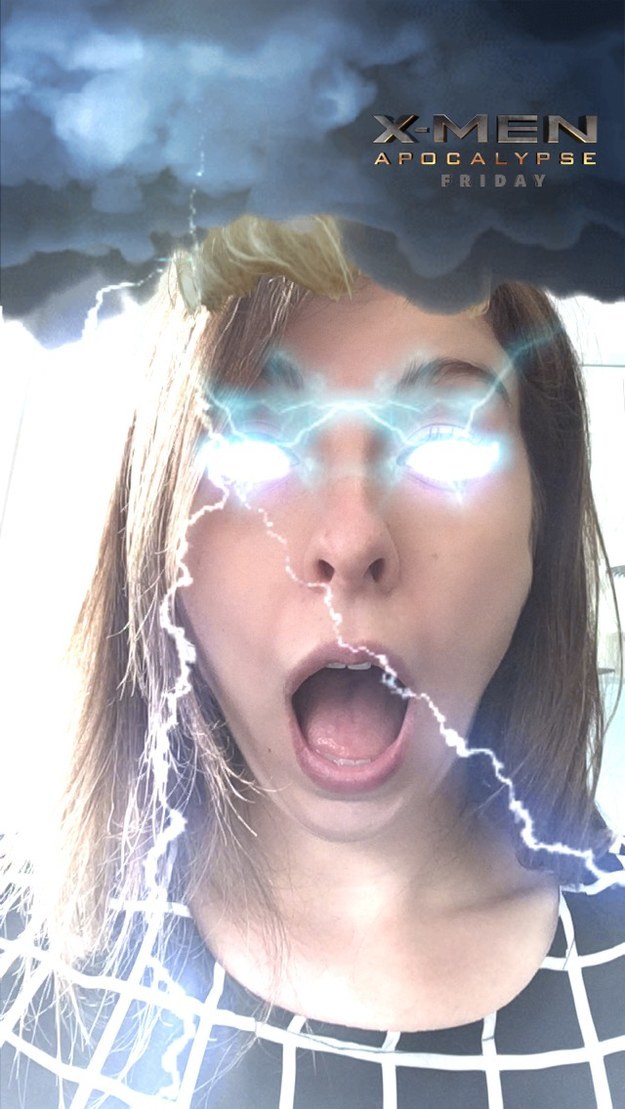 You have the choice of nine different characters from the movie: Apocalypse, Cyclops, Mystique, Storm, Nightcrawler, Magneto, Quicksilver, Professor X and Beast. But if you're looking for that puppy lens or flower power, you just gonna have to sit this one out.
https://www.youtube.com/watch?v=M1C0S-kQgWk
Check out some of the reactions people had for this new move:


Some just wanted their normal life back: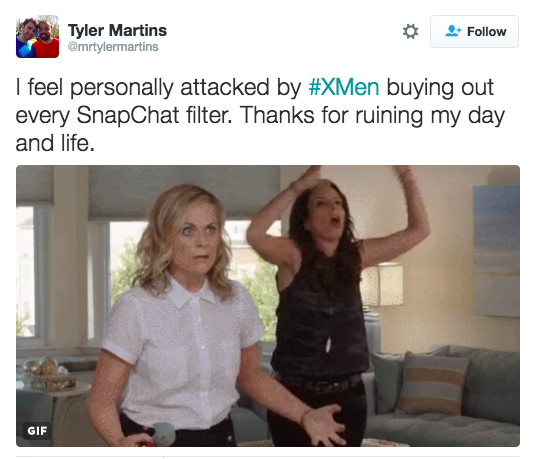 Source: Buzzfeed