What you are about to see in this gallery is certainly unusual on several levels. These are unusually beautiful photos of unusually beautiful people. And what is also unusual about these photos is that Photoshop was not used at all in the process of creating them.
Yulia Taits, 38, a photographer from Moscow, decided to make a series of photos with albino models showing their natural beauty. All backgrounds are in a light tone so the whole image brings the out of this world feeling. these Angelic or fairytale albinos portraits are intriguing to look at, discovering their hypnotising beauty.
Model Adi holding a seashell to her ear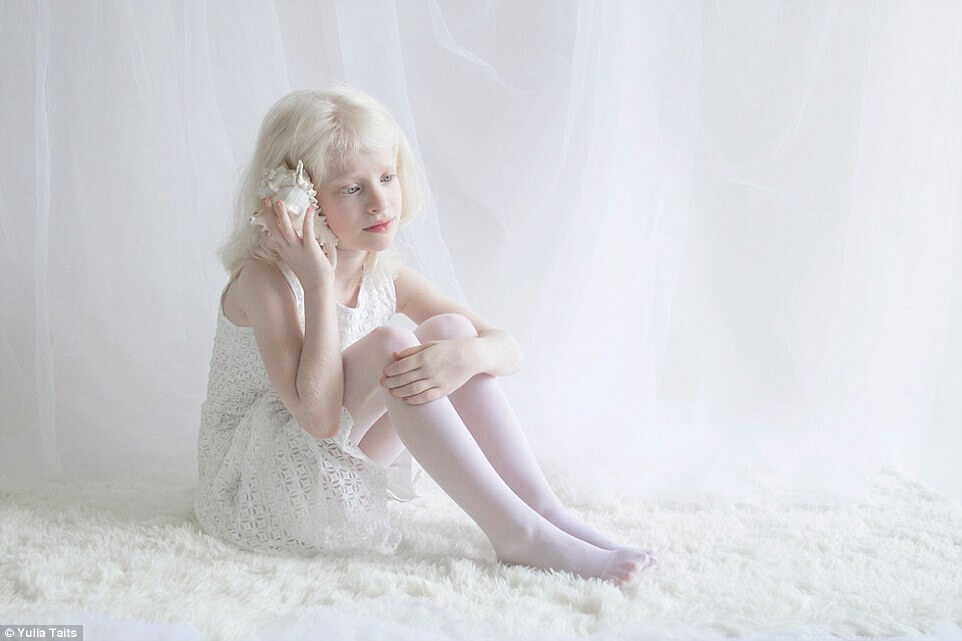 "Their unique beauty hypnotises me. This beauty is so pure and amazing for me, as if it was taken from fantasies and fairytale legends."
 Model Zohar covered with white butterflies. Look at her amazing flowing hair that looks like out of a fairy tale movie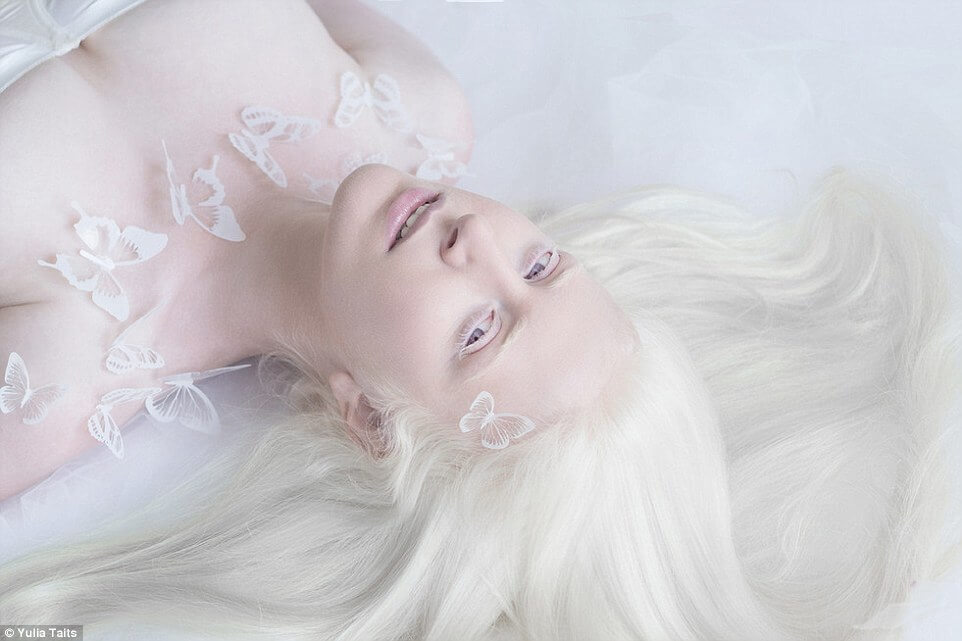 "This series was an amazing experience for me because I could create this beautiful photography without Photoshop. What transpired was a pure natural beauty."
Model Shimon and albino mouse. Stunning looking friends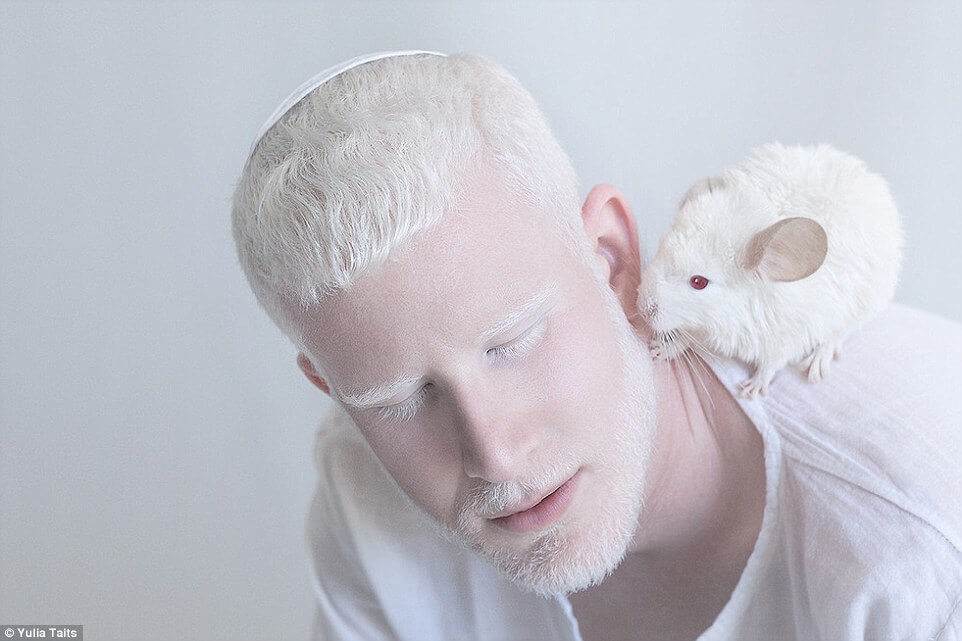 "I'm excited to prove that white is not just one colour! It has many tints, shades and beautiful tones. While creating this photo project, I was fortunately blessed with meeting amazing people," says Yulia Taits.
Model Sahar posing with a white Labrador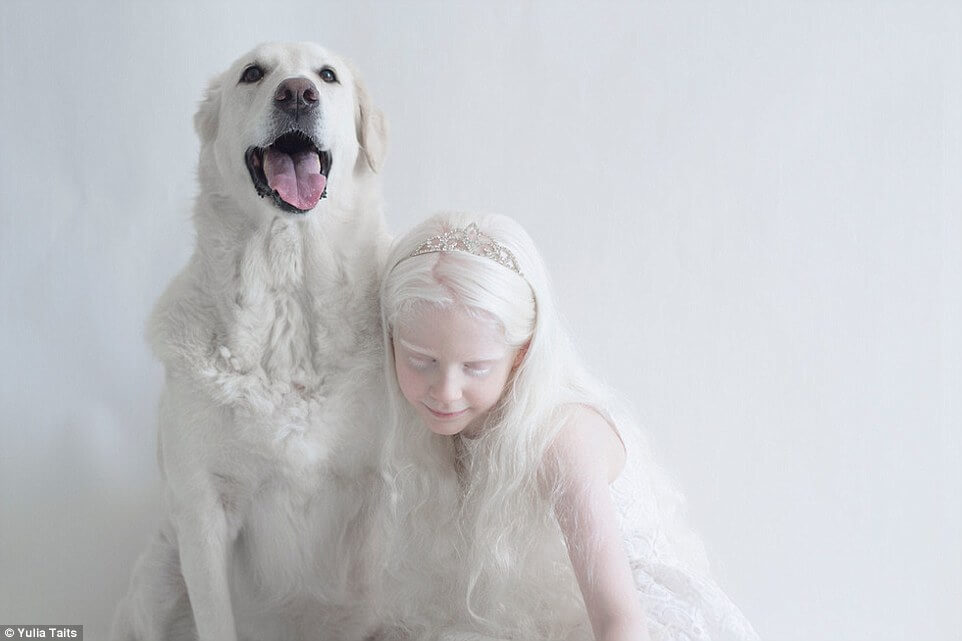 Model Eydan holds a white paper arrangement

Sleeping albino beauty. Just like a fairytale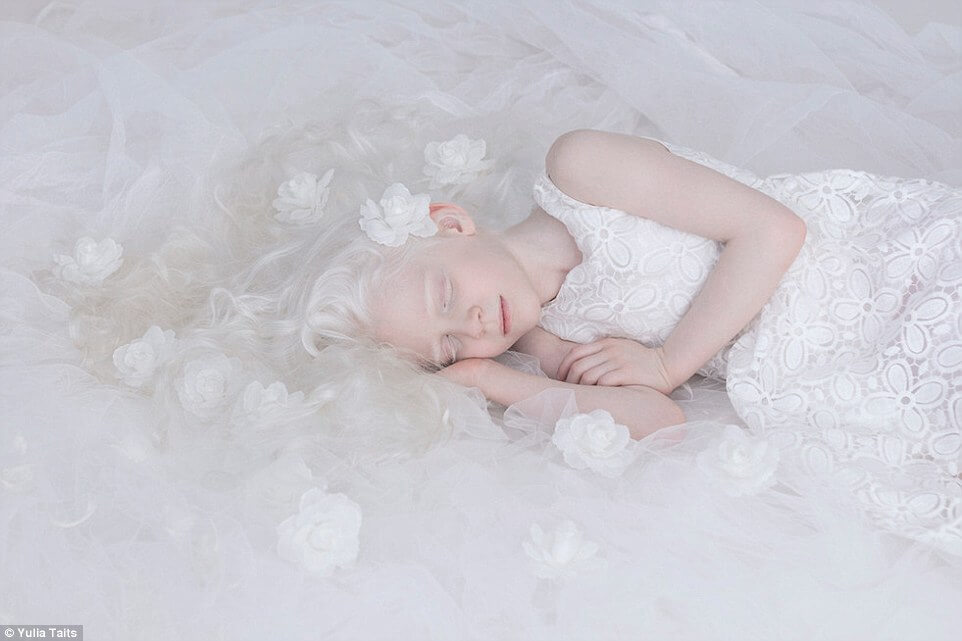 Model Eliran posing with his white hair and beard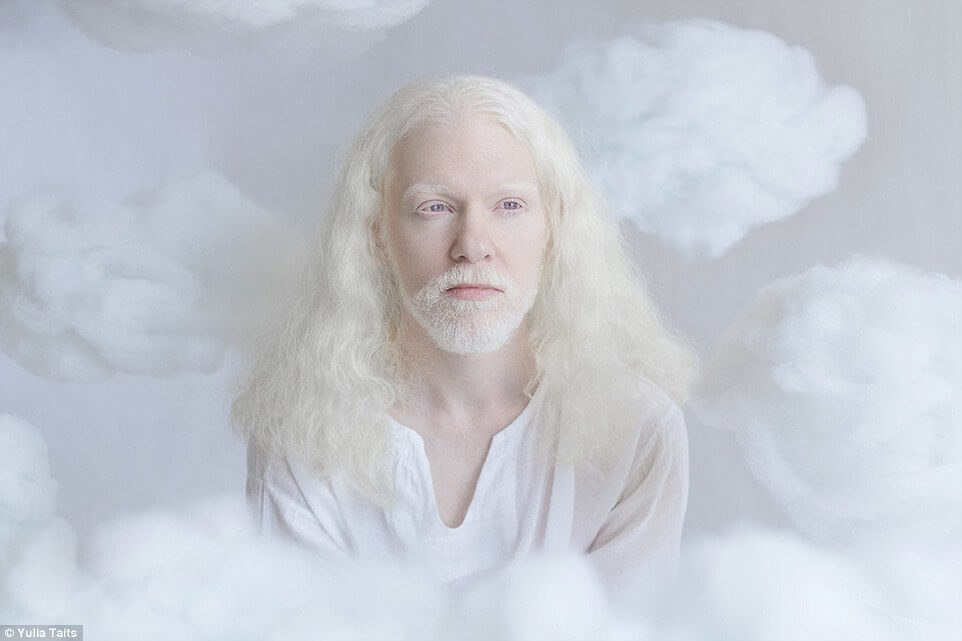 Model Ori posing for albino beauty photo series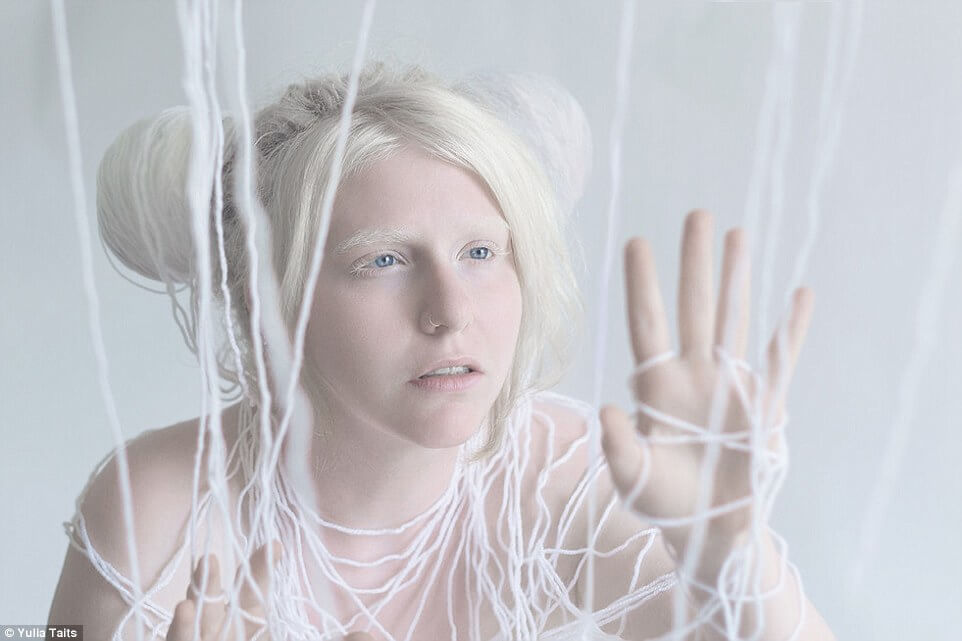 No Photoshop used for creating these beautiful albino portraits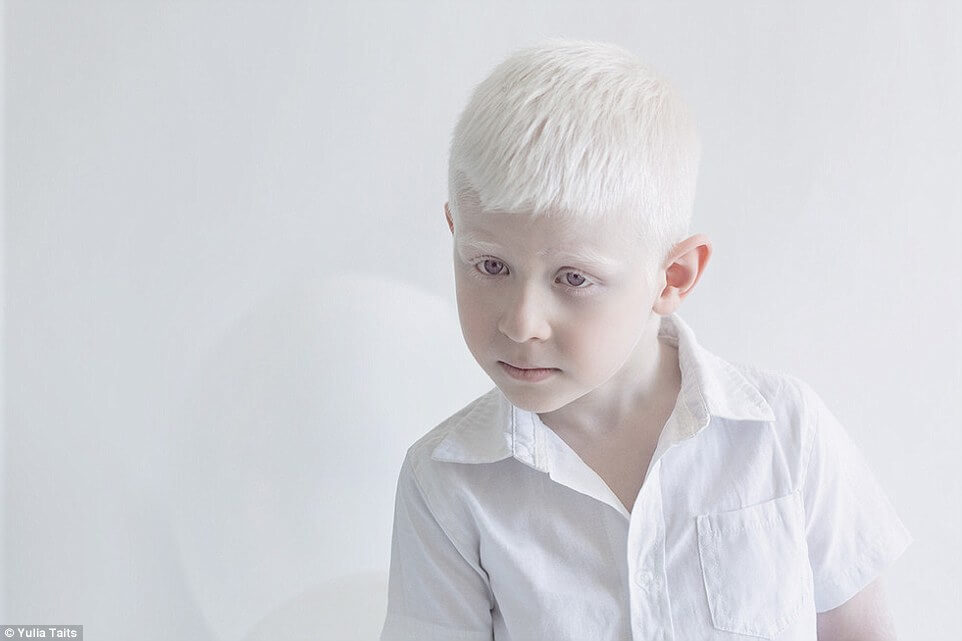 Albino girl looks just like an angel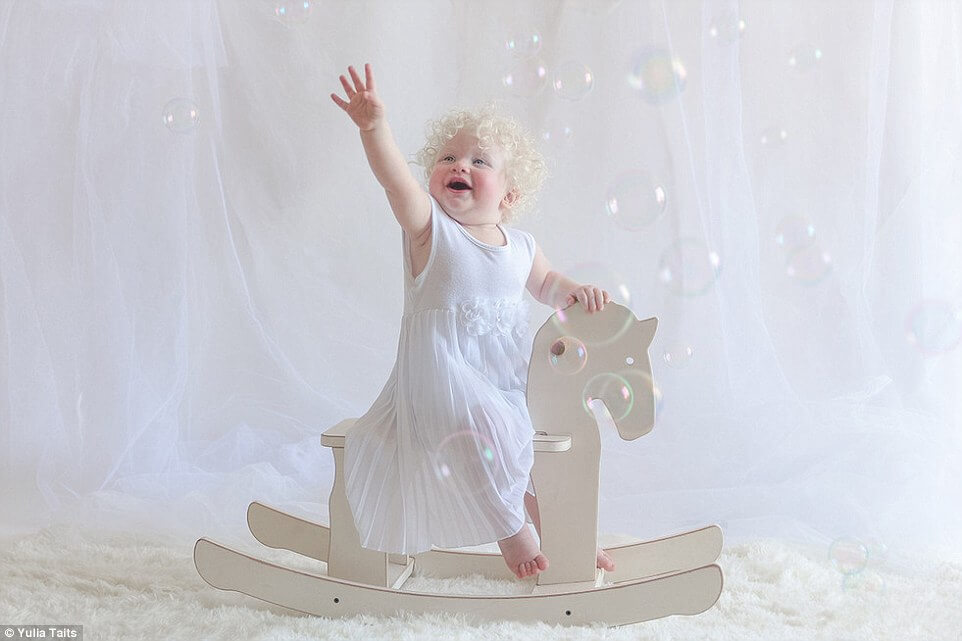 If you want to see more from Yulia, visit the links below, also don't forget to share these amazing portaits with your friends