A beautiful whirlpool has been caught in high definition by a circling drone in a lake in Serra da Estrela Natural Park, Portugal. The lake seems very tranquil otherwise which makes this incredible 1500-metre deep water hole pretty mesmerising and fascinating. The name of this whirlpool is Covão do Conchos and it is regarded as one of Portugal's top secret attractions.
In the video below it may seem to you that this is  a natural phenomenon or even supernatural, like a hallway to another dimension, but actually, this spillway is a work of complex human engineering.
In a lake in Serra da Estrela Natural Parkan, there is an opening of 4.6 meters with a circumference of 48 meters through which water free falls into a dam.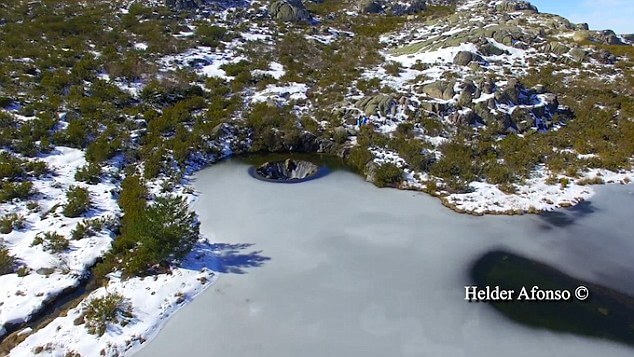 Covão do Conchos is a 1500-metre long tunnel to the Lagoa Comprida hydro-electric dam.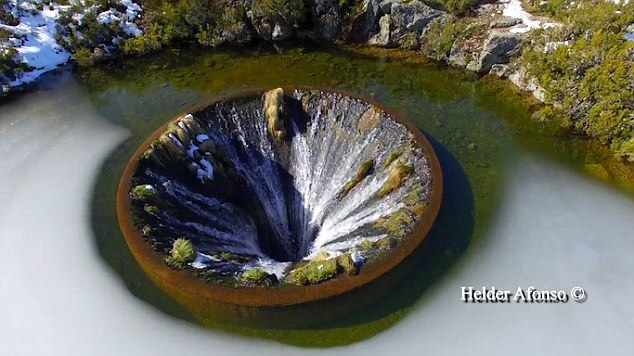 This water tunnel is a part of the nearby Lagoa Comprida hydro-electric dam. The system was built in 1955.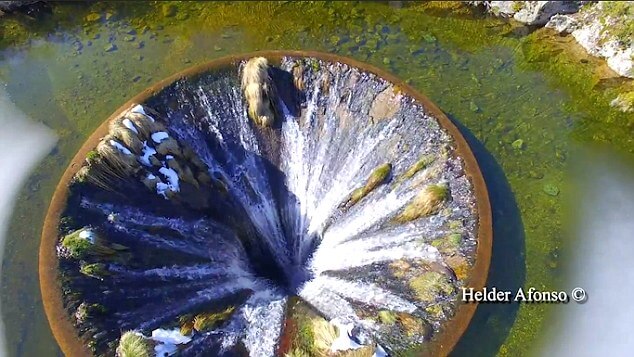 During decades nature found a way back to this artificial tunnel and decorated it with moss and foliage growing at the edges.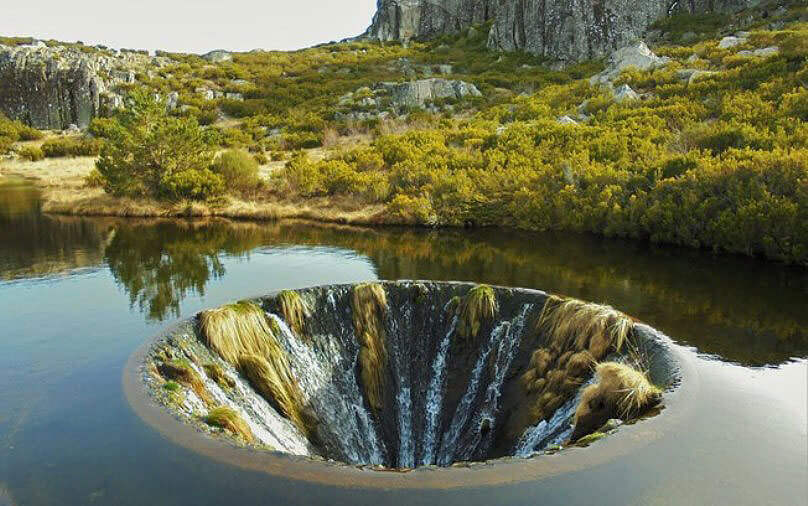 Now it looks as a natural phenomenon or maybe even supernatural.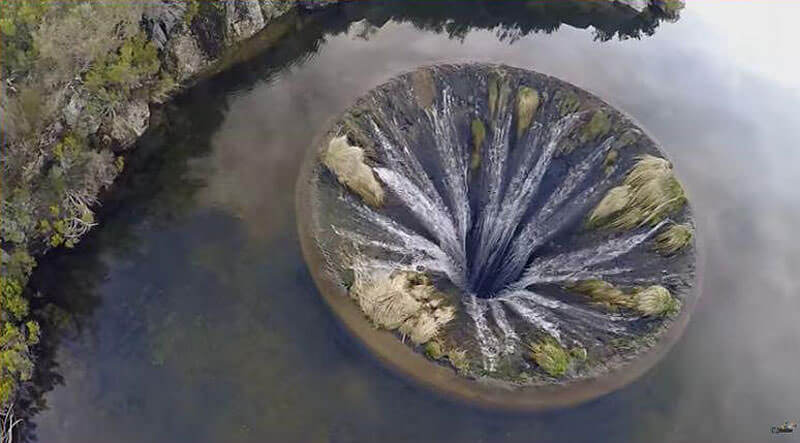 An entrance to another dimension? No wonder it has become a popular hiking hotspot.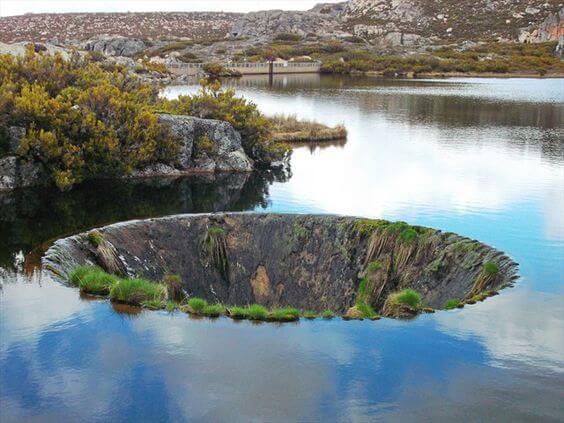 However, tourists are warned it can be a treacherous path and are recommended to wear waterproof walking shoes, weather-resistant clothing and thermals as temperatures are likely to be cold especially in the winter.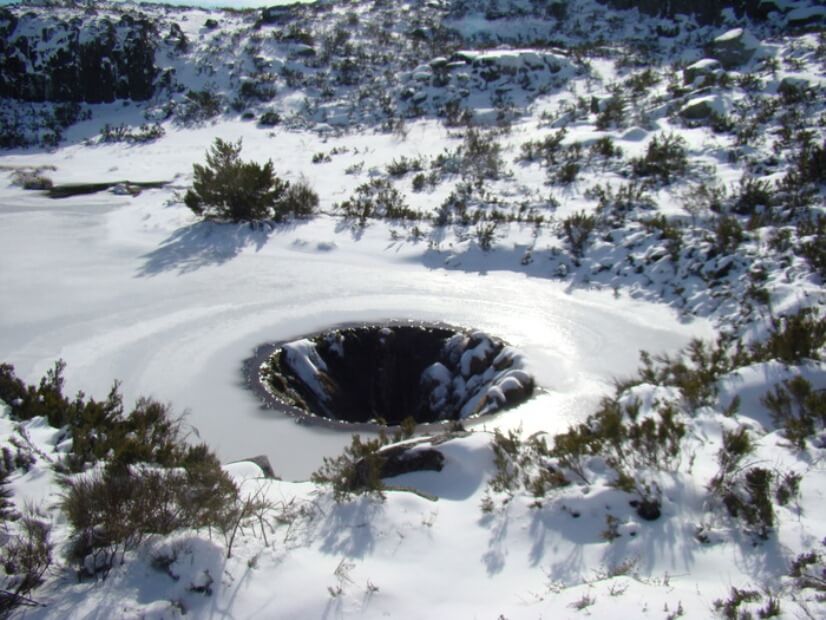 Source: dailymail