Bodies writhing, sliding into the portal to hell located in Hawaii. This shot taken on the Kamokuna volcano by Laszlo Kestay, director of the American USGS Astrogeology Science Center, went viral worldwide. This is probably because it could be a worthy representation of Dante's hell.
Nature has shown once more that it can be an incredible artist. While in most cases, we admire its beauty and call it heavenly, in this case, we can't use that word. If the opposite to heavenly exists, this is it!
The incredible apocalyptic scenario created by a volcano in Hawaii, released from Dante's hell
The lava created a very gruesome scene; cooling down, the volcano's incandescent flows created overlaps with surprising human features. An intertwining of legs, arms, bodies, and heads straight out of Dante's hell. A gruesome spectacle created by nature in Hawaii does not fail to show all its destructive power.
This landscape could be used in an apocalyptic movie without a need for special effects. Nature did on its own a great job that hardly any artist could achieve if wanting to create a post-apocalyptic scenography.
The post apocalyptic movie scenography created by a volcano in Hawaii…the portal to hell?!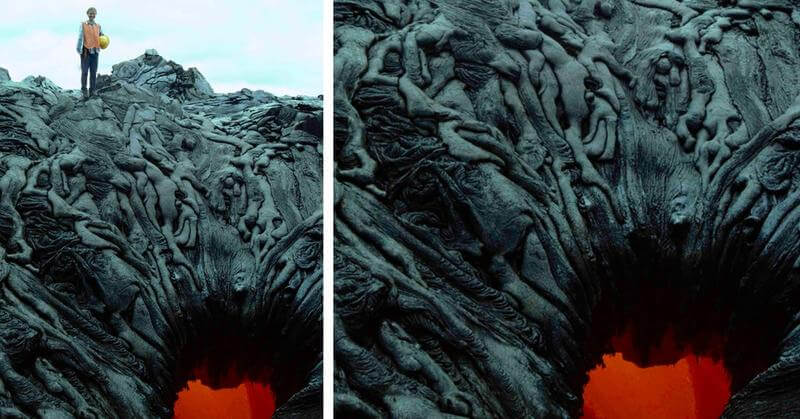 In January 2017, a portion of the Kilauea volcano cliff, more than 28 meters high, collapsed, giving rise to a flashy cascade of lava that poured into the ocean. And the spectacular images released by the Hawaiian Volcano Observatory and the tour operator Lava Ocean Tours show the incandescent magma pouring into the waters, creating a huge cloud of vapor broken by a tongue of liquid fire.
The impression is so strong that it can hardly be forgotten and observed without feeling chills.
Nature can be an incredible artist! Illustrating Dante's hell.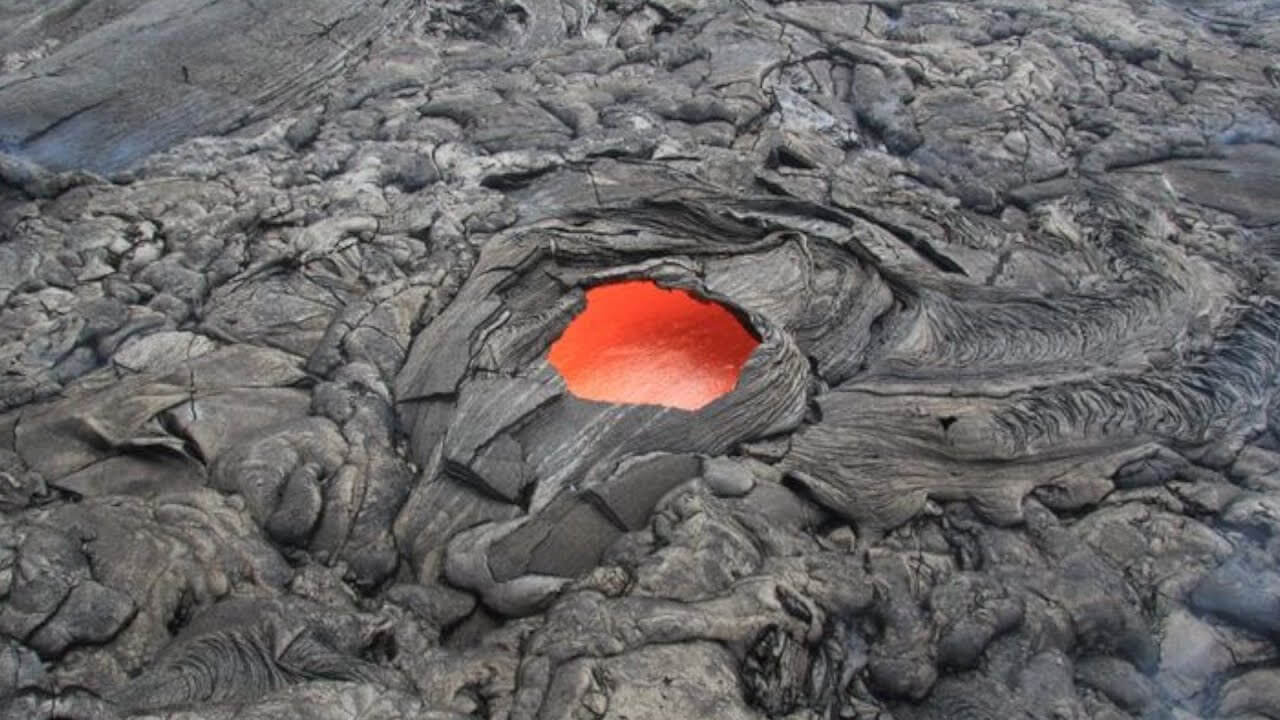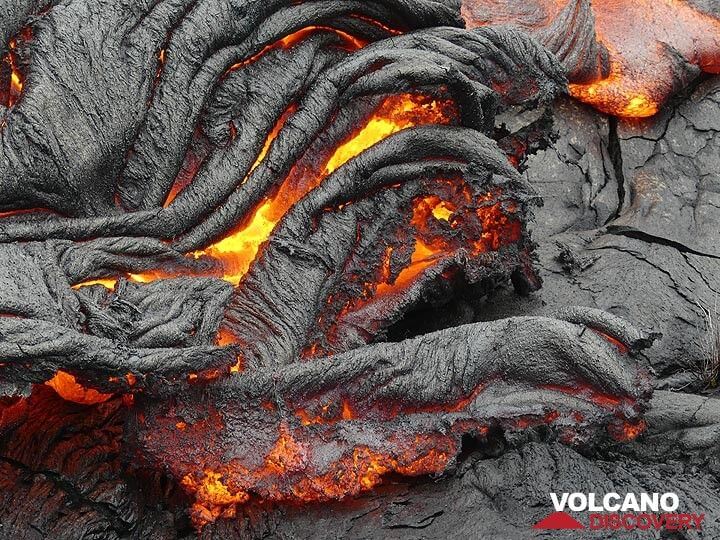 A Volcano or something mystical?! What do you say?