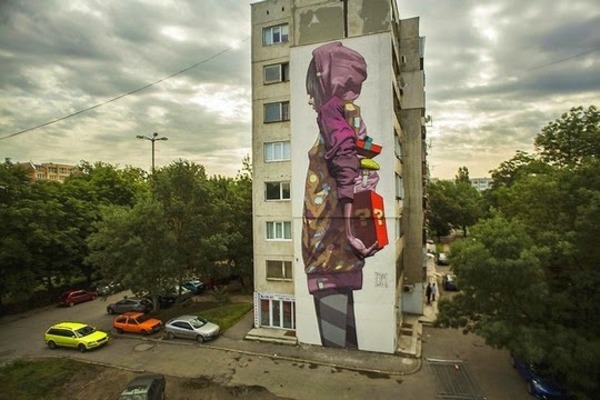 Remember this article? mind blowing street art that will mess you up, well after you recovered we have another one for you! BOOM!
These amazing murals on the sides of buildings are the work of the art duo Etam Cru, and let us also mention that their the hot thing right now in the Polish urban street art. The team is half Sainer and half Bezt.
Their work is often six stories high and are full with color. They inspire from eastern mysticism and folkloric symbolism, and you can definitely see they have a sense of humor. Now although the duo are Polish and work mainly in eastern European countries, they have created murals all over the world in places such as the USA, Portugal and other countries.
Artworks of this size require a lot of work and resources, the Crew use scaffolding and cherry pickers to help them complete their work, they also work with professional artists equipment and by doing so they are moving this sort of art further into the mainstream and as we see more artists like them popping out we can safely say that this form of street art and artists will soon get the recognition they deserve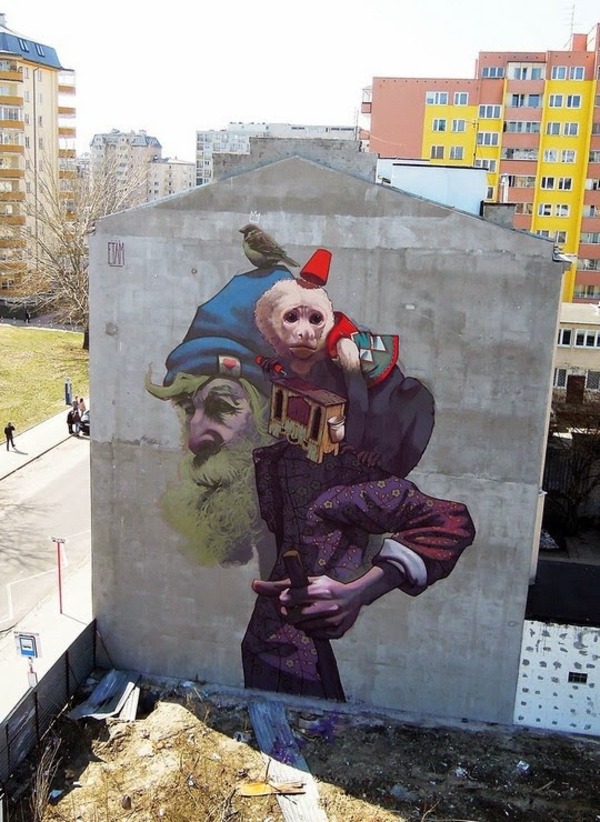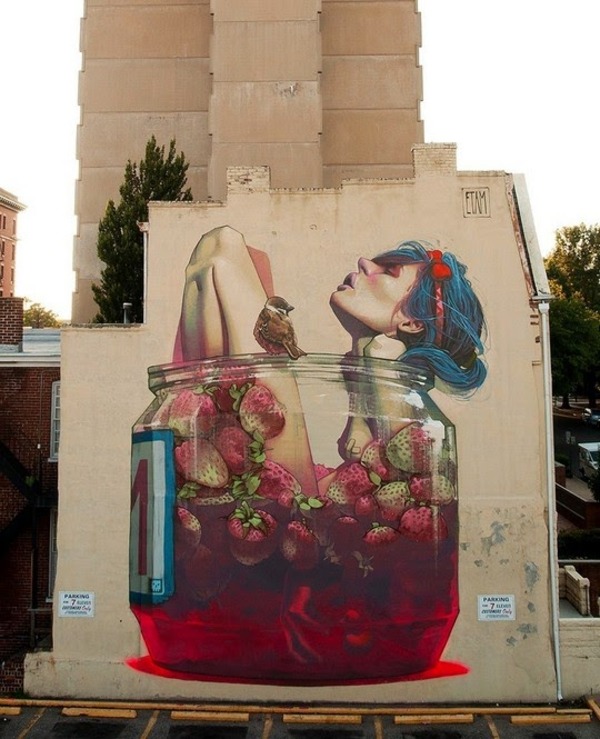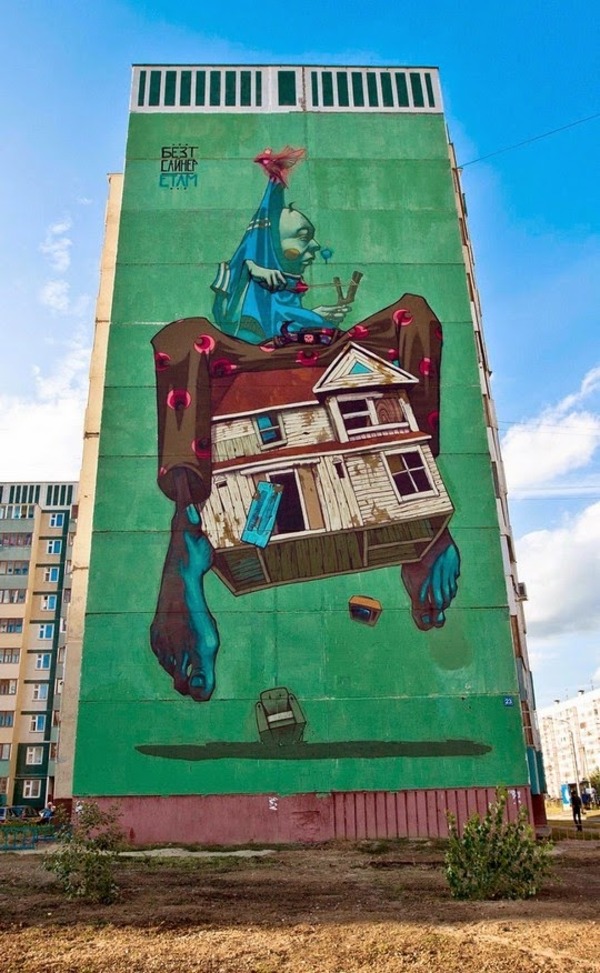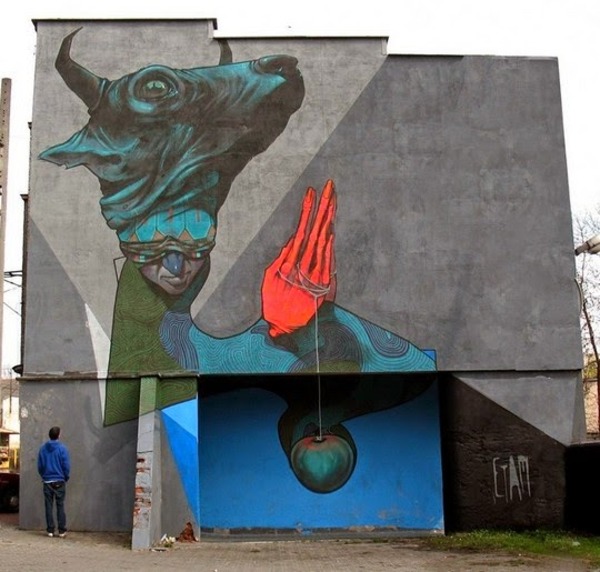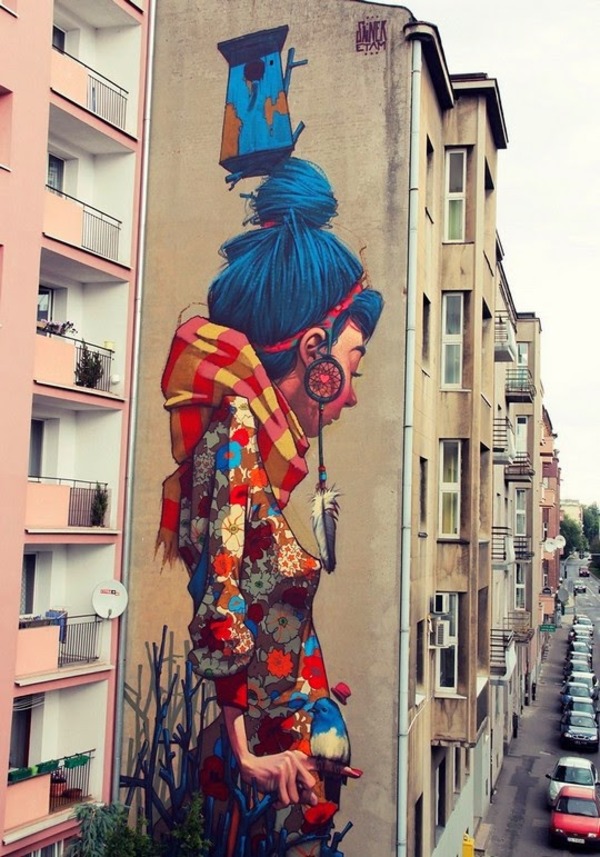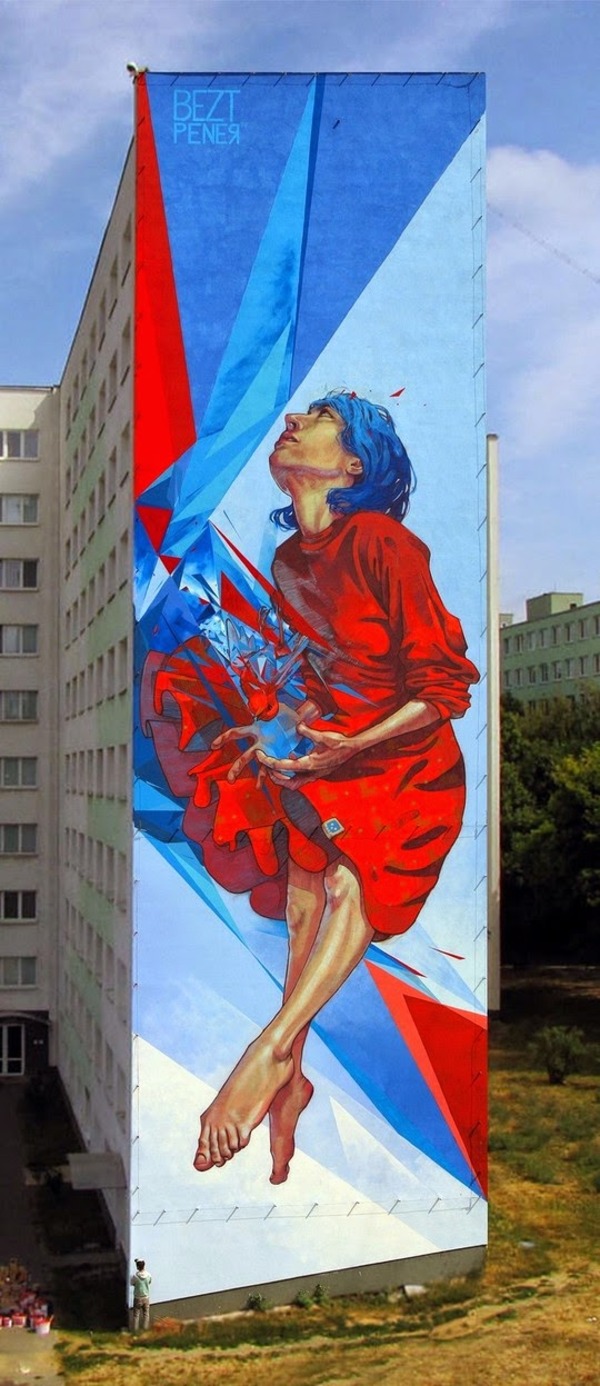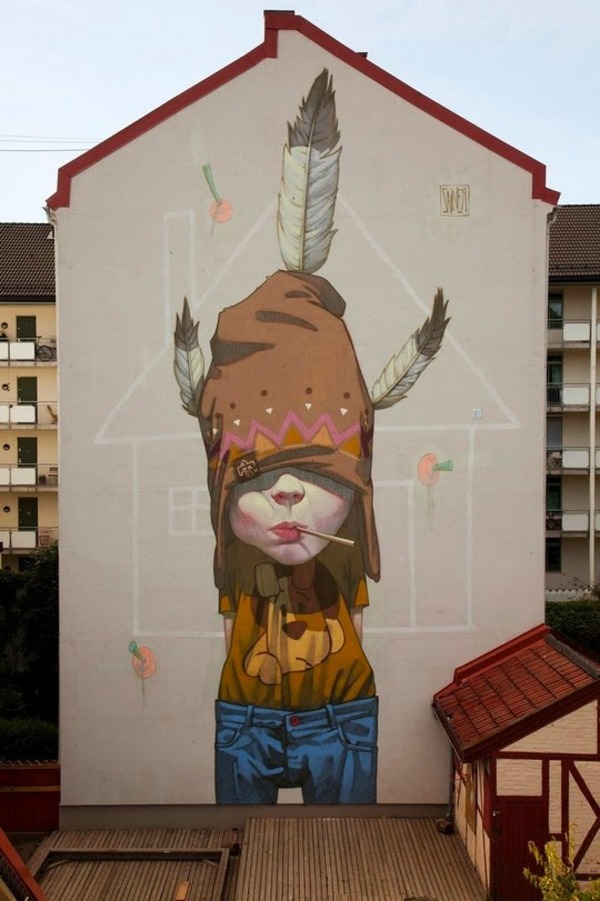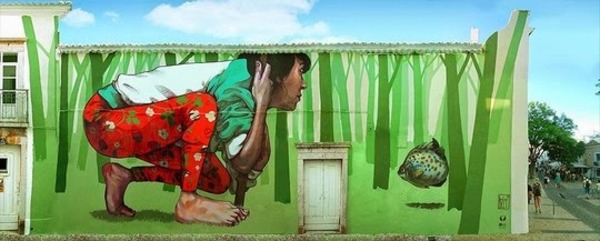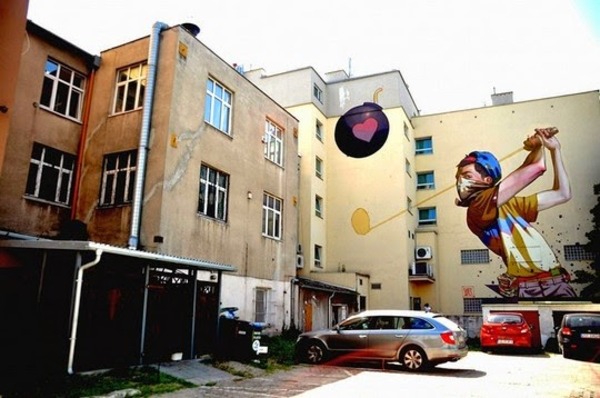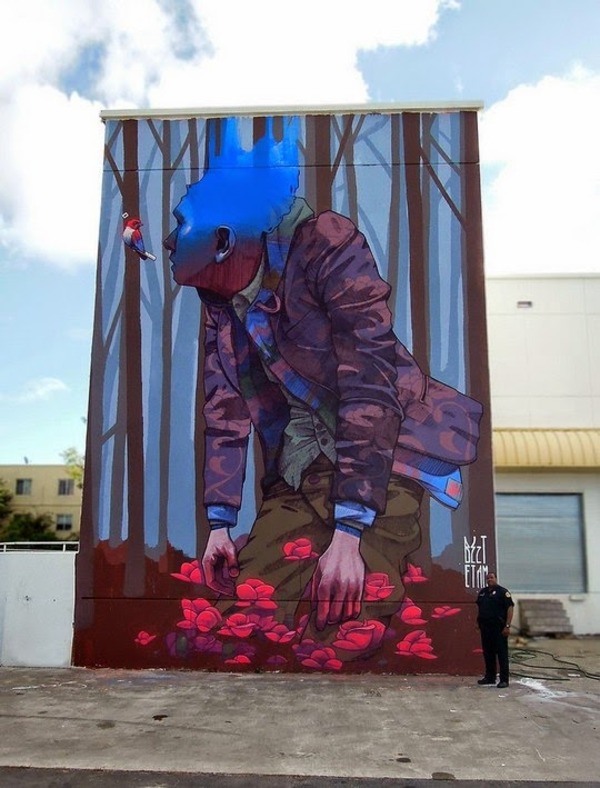 Please visit the dynamic duo website for more work: EtamCru and follow them on facebook to show your support. also share this article to spread the love
Source: Imgur