Usually, when you hear about grafitti, you think about modern, street art kind of paintings, with a lot of words and messages and everything modern, contemporary to our days. Usually, but this time we're not talking about what's usual, we're talking about something that's out of the ordinary. We're talking about Greek gods and other figures from the Antiquity sprayed across building facades and other urban surfaces around the world. Yes, we're talking about graffiti and antiquity in the same sentence. What a sentence!
There's no limit to what art can be and here's the proof. The author is PichiAvo. Actually, the authors are Pichi and Avo. They're two Spanish street artists whose style is one of a kind. They combine rich, vivid colors with white, classic, antique statues. Against the classic Greek statues, they paint modern street art and you kind of get the picture of vandalised ancient art. Only that the art here is exactly that, combining Greek and modern street culture in an unimaginable way. The result is stunning. I never knew you could do that with graffiti!
The artists started working together 10 years ago when they embellished the Spanish urban surfaces with their art. 10 years is a long period of time during which an artist can develop his craft immensely and that's what they did. Their art got more and more complex, as you can see from the pictures below.
In their own words, they "started our style thinking we should bring everything we know about art together and adding graffiti to help bring classical art back to life. The best way we could think of to do this was by working with classical sculpture, sculptures that today are white but people don't realise they used to be covered in paint, so our painting the figures with the graffiti is our small tribute to the classical sculptures that have marked many historical recognised artists."
Some of their most impressive works of art are a cherub sprayed across a five-story apartment building in Denmark, a Prometheus in Murcia, Spain or a pair of Greek characters in Valencia where they combined spray paint and acrylic paint.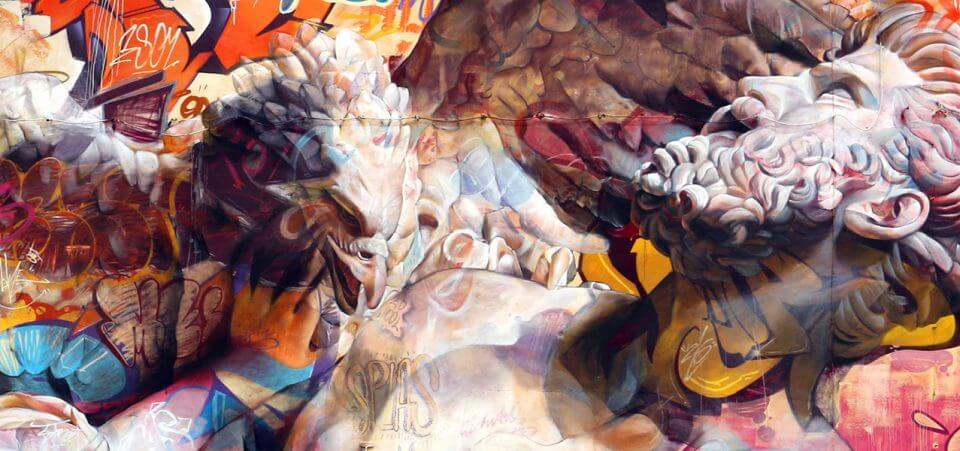 [the_ad id="71925″]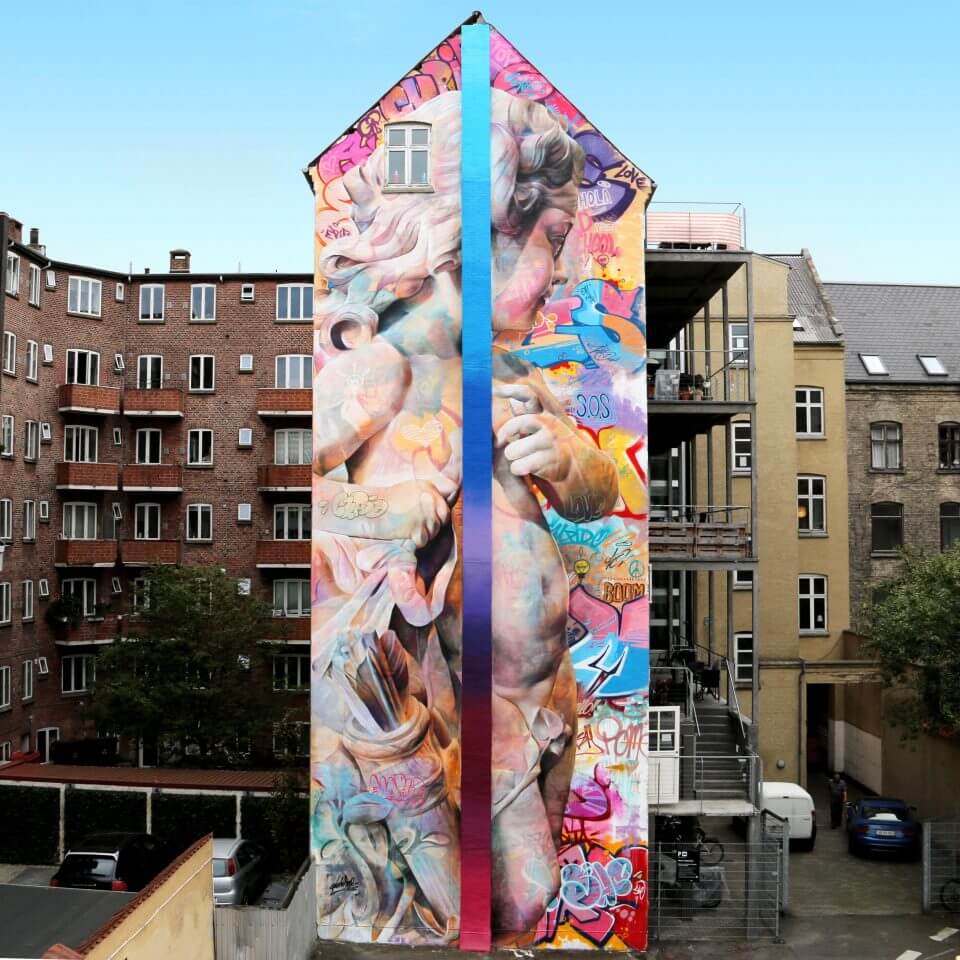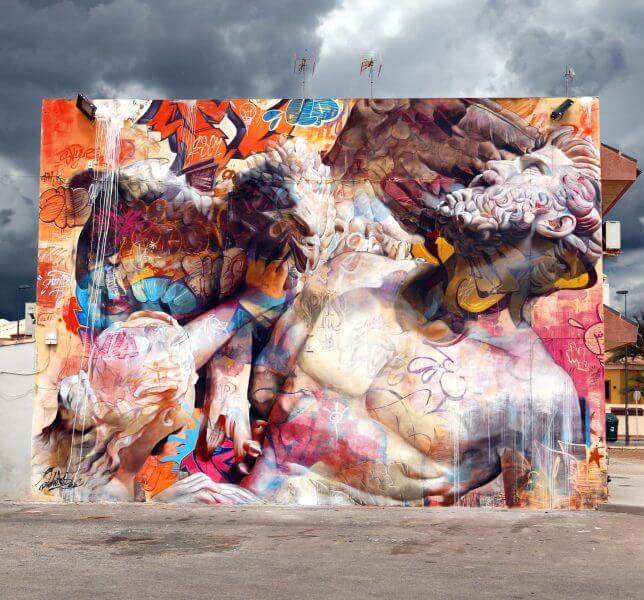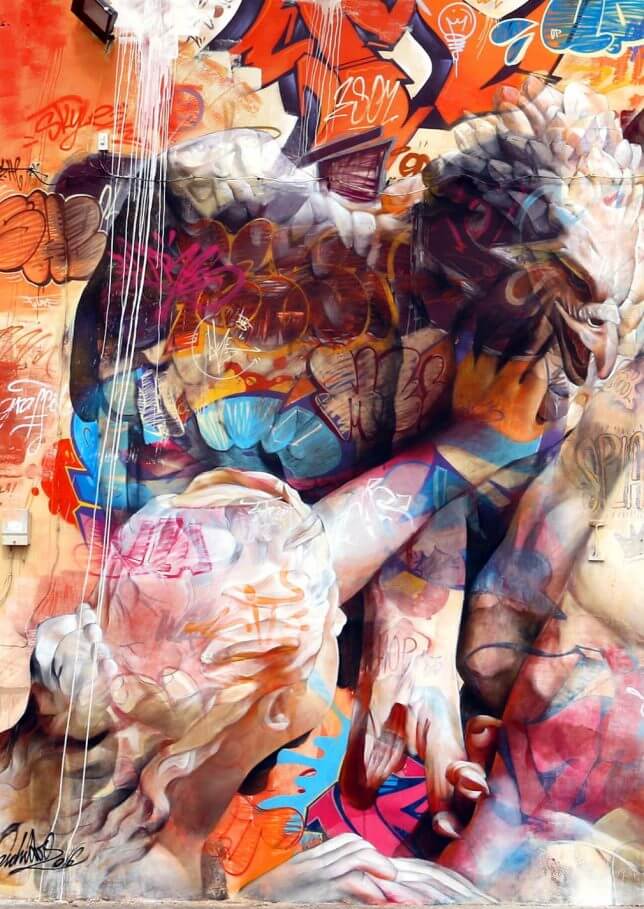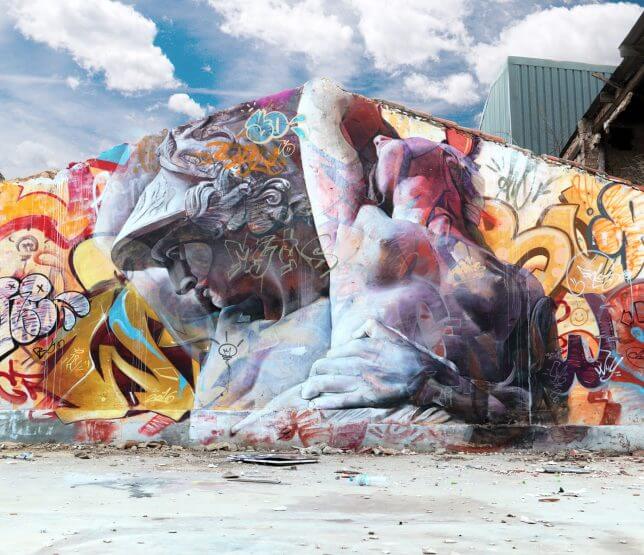 [the_ad id="71924″]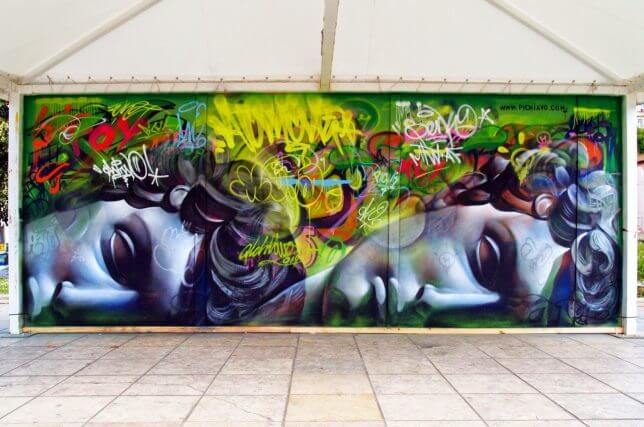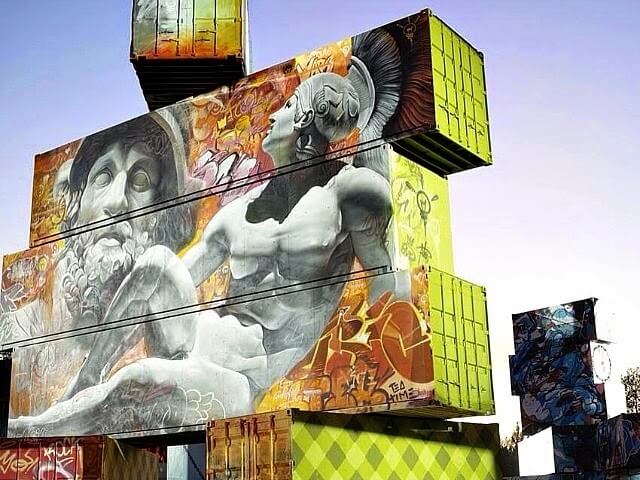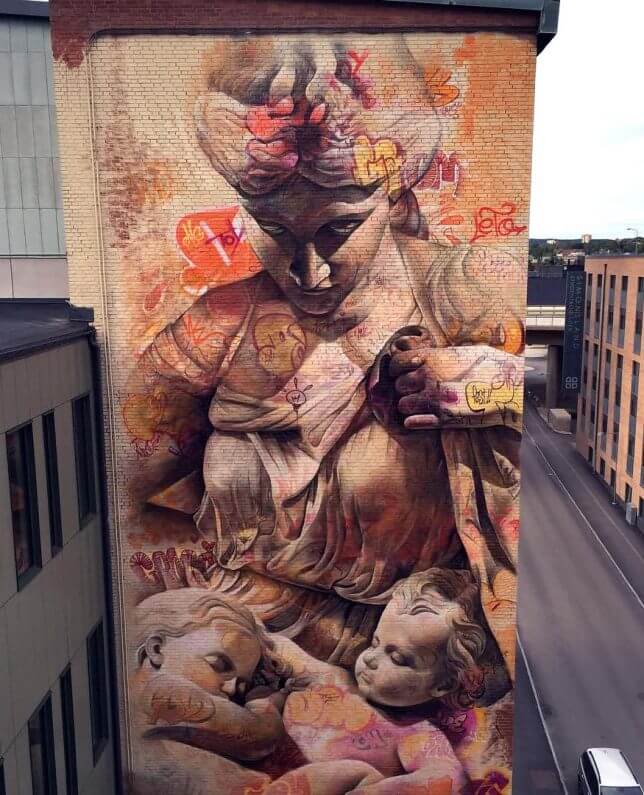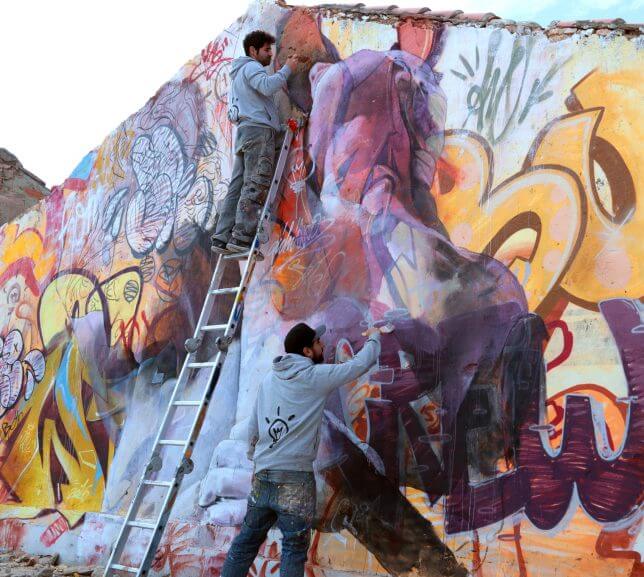 [the_ad id="83004″]