I create one of a kind, wearable works of art that are hand painted onto porcelain pendants. Each unique painting is done using tiny brushes and a jeweler's magnifying glass. I sign each on the backside before firing in the kiln. No two are alike.
Combining my illustration background with my love or ceramics, it has been the perfect merge of the two mediums.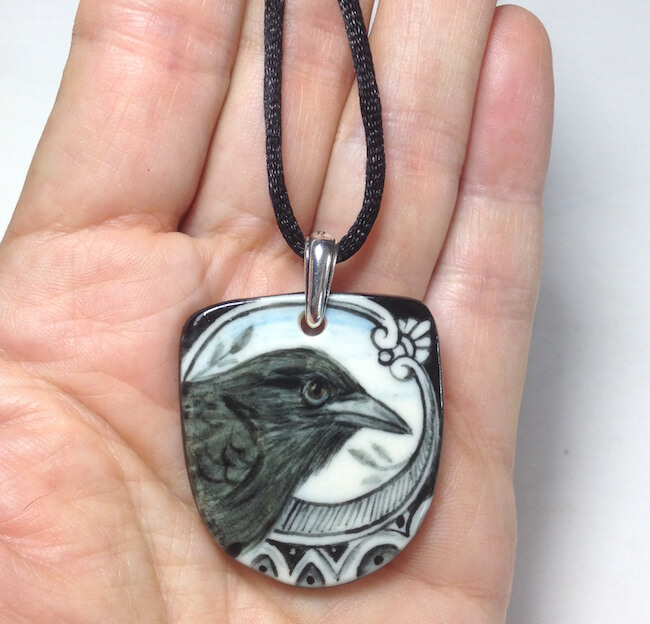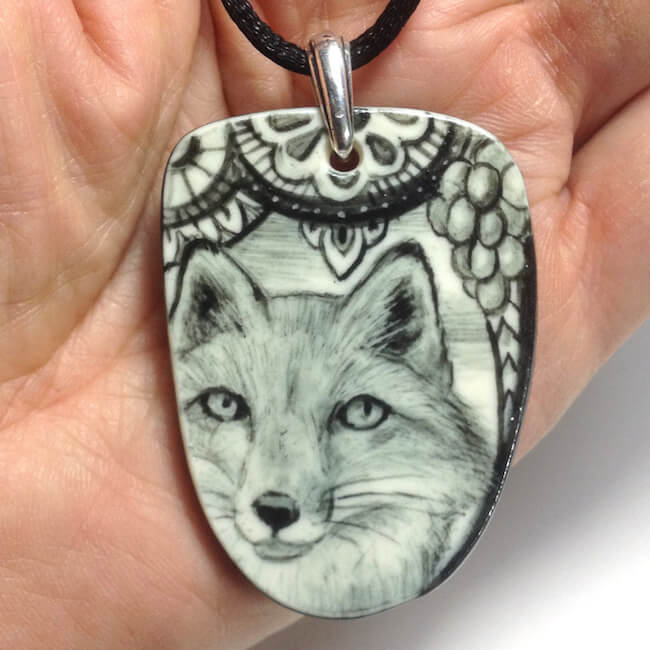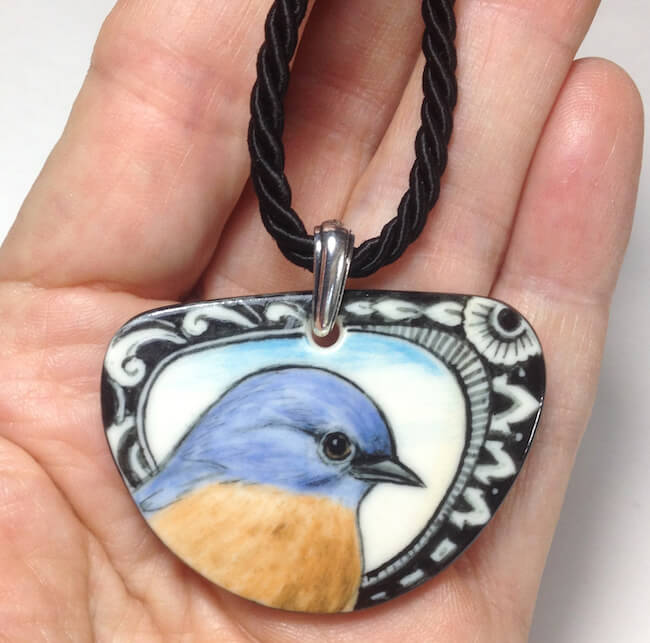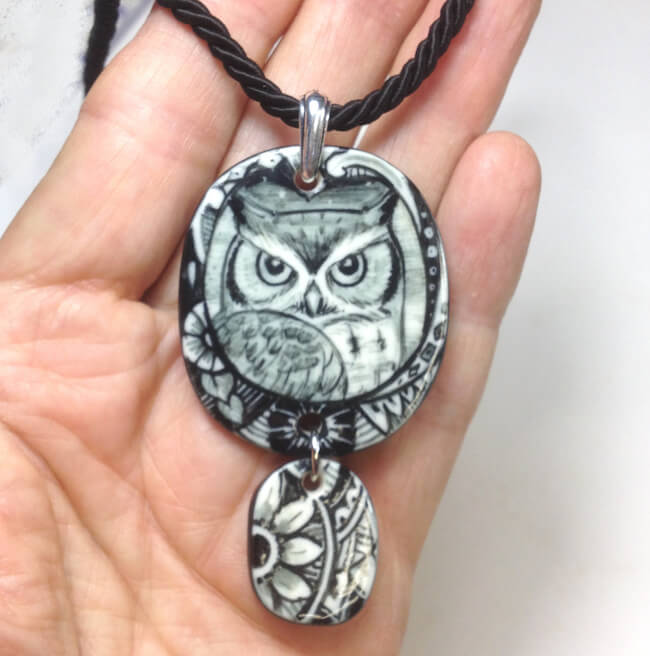 Source: Etsy
This article was written by one of our Community Members. Submit your post too!