One of the terms the hairstyle industry has introduced in recent years is "protective hairstyles". While it might seem like a military style term, it is actually a term for "low maintenance hairstyles". Think of protective hairstyles as a hairstyle that doesn't require much daily maintenance. What you do is protect your hair from daily usage like curling irons, flat irons, hair dryer and similar. You might say that these hairstyles are usually worn by women of color, but you can wear it no matter what.
So, during the summertime, protective hairstyles will help you look classy, elegant, sophisticated, and beautiful without much maintenance. And do not fall into the misconception that protective styles means wearing extensions. Protective style include braids, cornrow styles, and twists without the use of extension. With that in mind, let's take a look at 7 hairstyles you should definitely try.
Slide to Slide
When it comes to cornrows, the traditional cornrow is a timeless hairstyle. However, why not give it a little twist? For example, the side cornrows are much sexier. The slide to slide cornrows are a perfect way to look elegant for a cocktail event. And if you like to extend the life of your braids, get touch ups every three weeks. Doing this will make your braids look fresh and allow you to wear them longer.
Box braids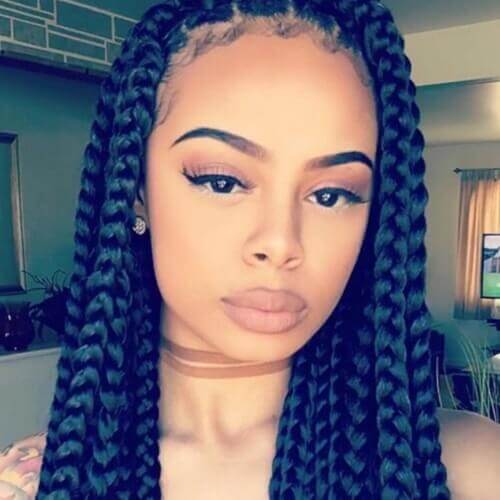 There are two rules that apply to braids, no matter the style. The first one is to keep your braids well hydrated and moisturized. The second is to keep tension at minimum. Box braids take care of the latter, and for the first rule, you will have to put some effort. Now, remember that making your braids tighter will not essentially make them any better. Trying to tighten the braids will result in thinning and breakage. And you definitely want to avoid that.
Twists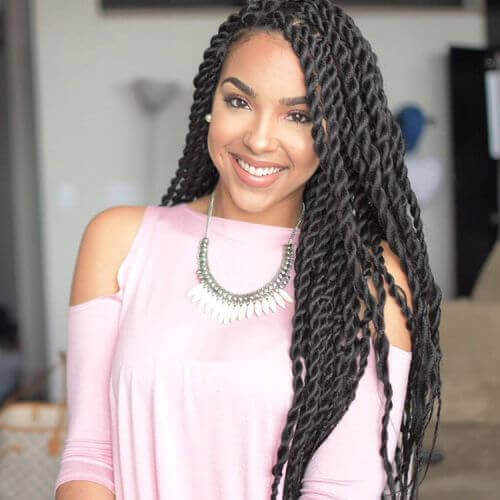 There are many different takes on the "twists". Some opt for the Senegalese twists, others go for Marley twists or Havana twists. But there is not much difference. The name suggests only the type of hair used and size of the twists. Or in other cases, the technique used. The best way it to look for simple twists, and then go from there. No twist is better than the other. It just depends on your preferences.
Goddess Faux Locs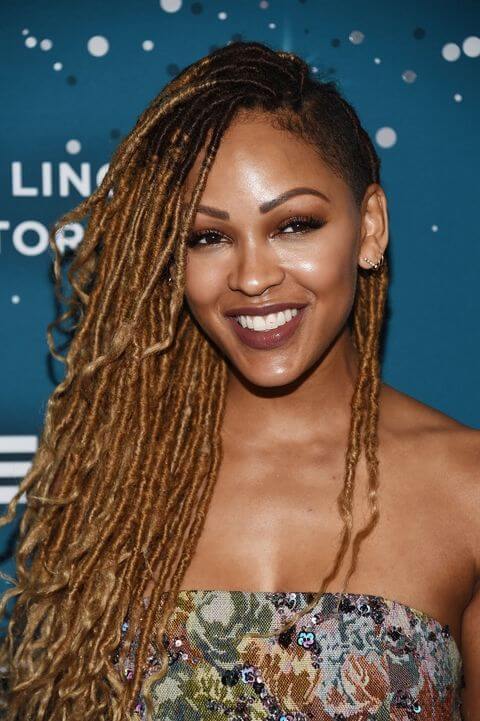 Locs are coming back to fashion, and they are coming back big. Some use real locks, and some opt for faux locs. But there is no denying that women in music have embraced the locs, and they have helped the style come back. Faux locs are created using all human hair, and they are more lightweight than regular locs. The best part is they have a wavy end, giving you that goddess look you always wanted.
Feed-in Braids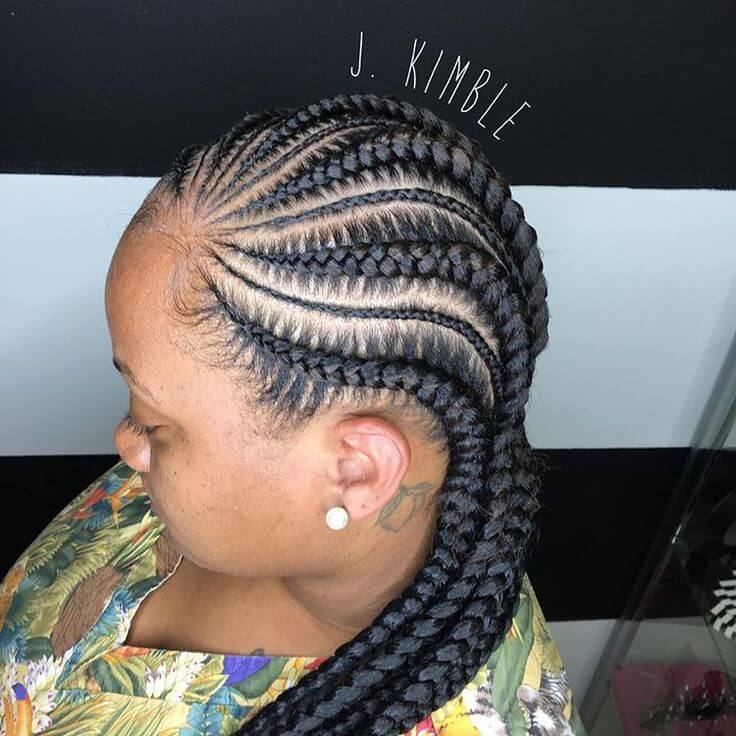 Some hair stylists call them invisible braids. The main difference between feed-in braids and cornrows is there is no knot at the start of the braid. This makes the feed-in braids look more natural. Some believe this technique is much healthier option. The reason is simple, feed-in braids allow the hair to grow out naturally. Cornrows, on the other hand, can add stress and tension because of the knot.
Bantu Knots
This is the perfect two in one style. You get to divide your hair in how many sections you like, be it four or 12, and then twist each section. The result is bantu knots, or as some people call it, min-buns. Once you take bantu knots out, you will get extra definition in your curl pattern.
Braided Mohawk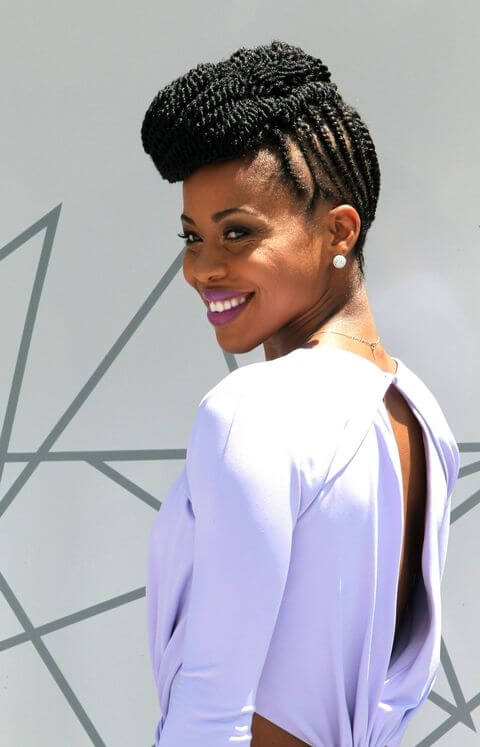 The Mohawk is a signature hairstyle, but one that can look too "alternative" and "rebellious". However, the braided Mohawk is another story. Start with an up-do, and then continue from there. You need to apply a bit of foam to make your braids look natural. Remember to get touch ups around the edges when your hair gets fuzzy.