It's summer time. Why go outside, and get bitten by mosquitoes just to build a camp fire when you can have a lamp made of firewood in your own home. The head designer and founder of online shop Split Grain, Paul Foeckler, has made this a reality. Paul is inspired by the natural beauty of split firewood. He started his work by experimenting with different cuts of firewood he found in the forests of California. These lamps have a surprisingly modern look combined with an obviously natural feel.
Take a look at some of Foeckler's work here and in his Etsy shop. Tell us in the comments section if you would buy one of these lamps to bring some of the outside world into your home. More info: Website
"different splitting techniques followed by sawing the form into slices enhanced the cross sections and revealed even more incredible formations and imperceptible grain patterns."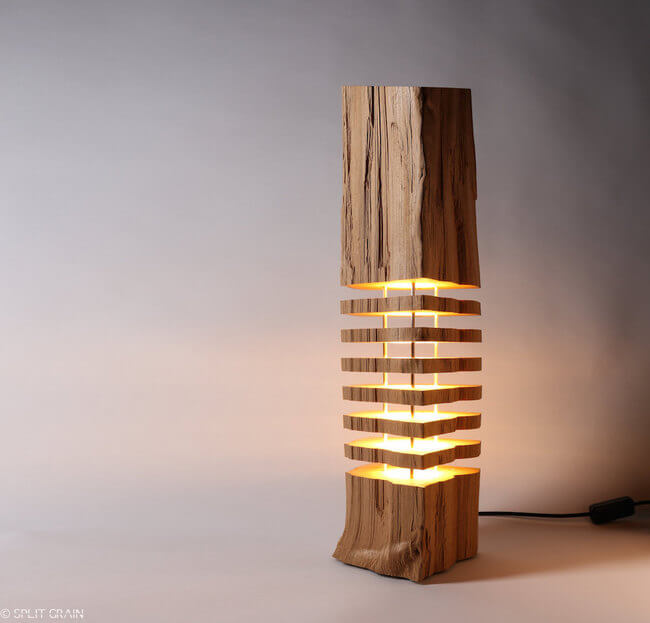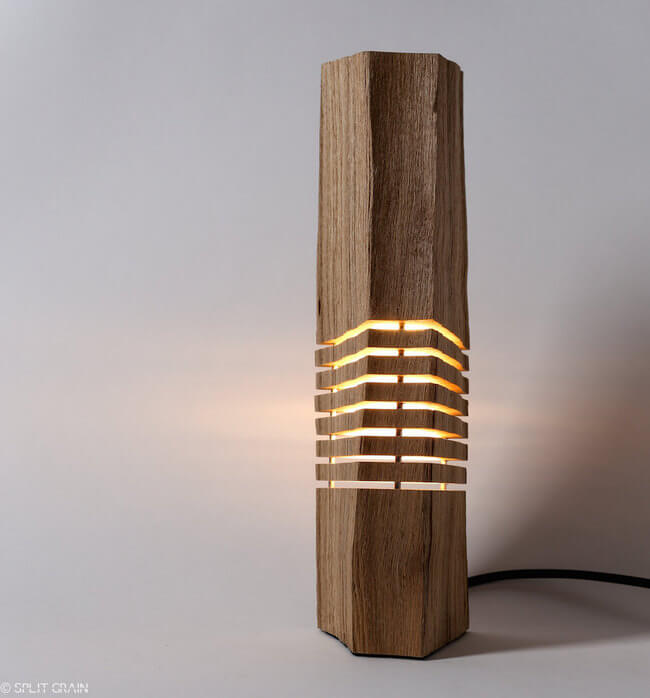 "The repetition of slices heightened those qualities even more and the addition of light from within unlocked beautiful intricacies across the grain itself."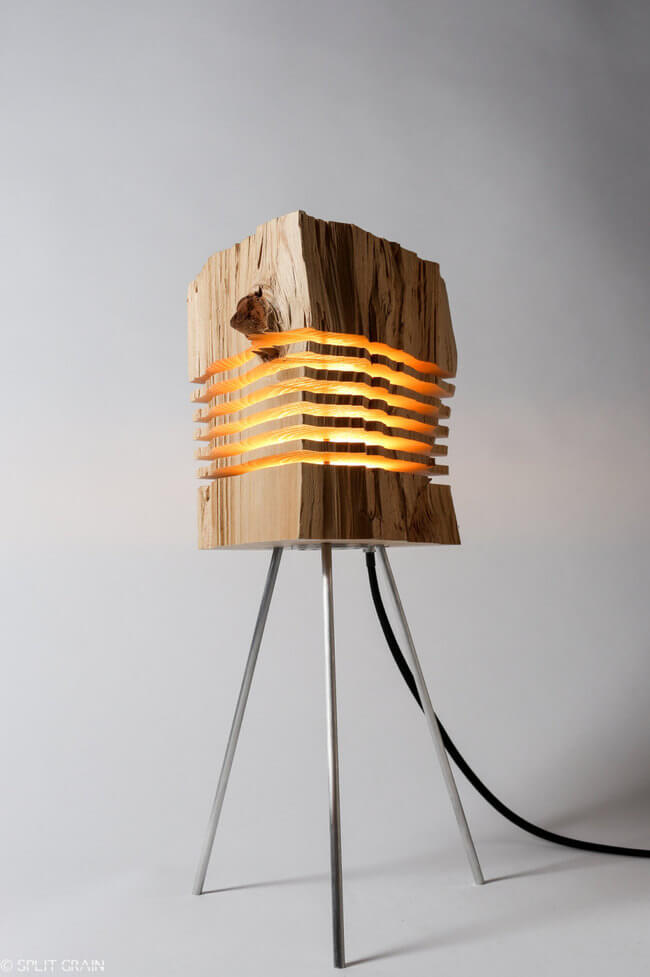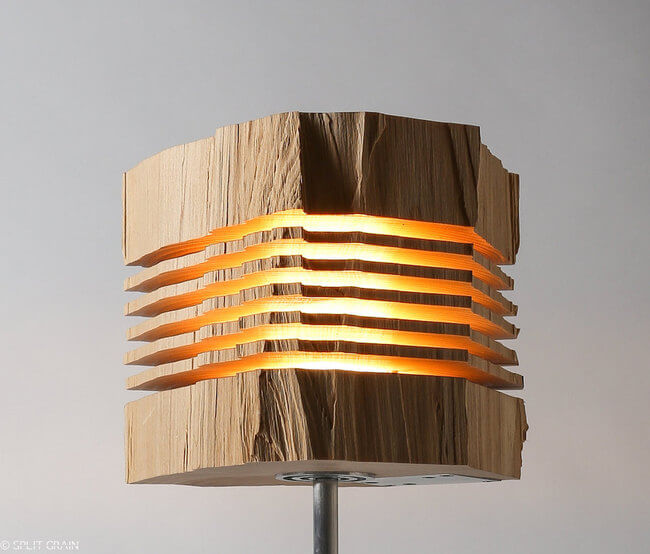 Squint your eyes and the wood and light seem to merge, as if the wood glows naturally.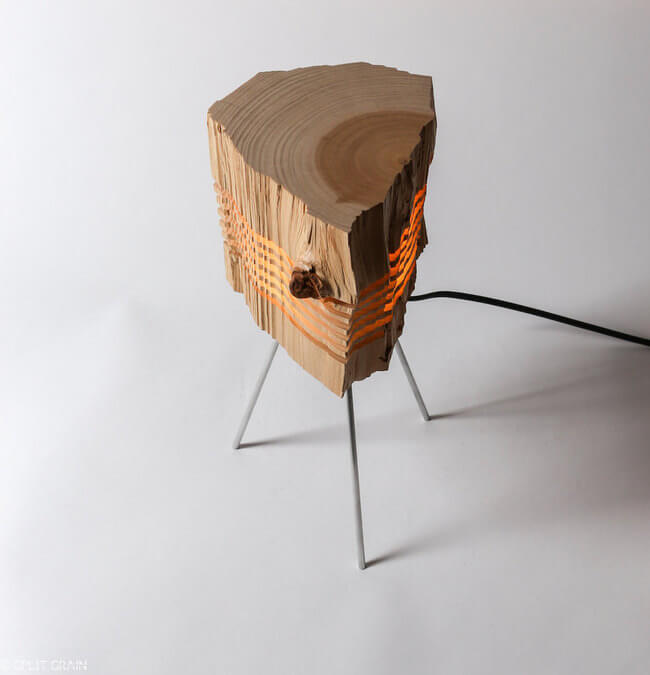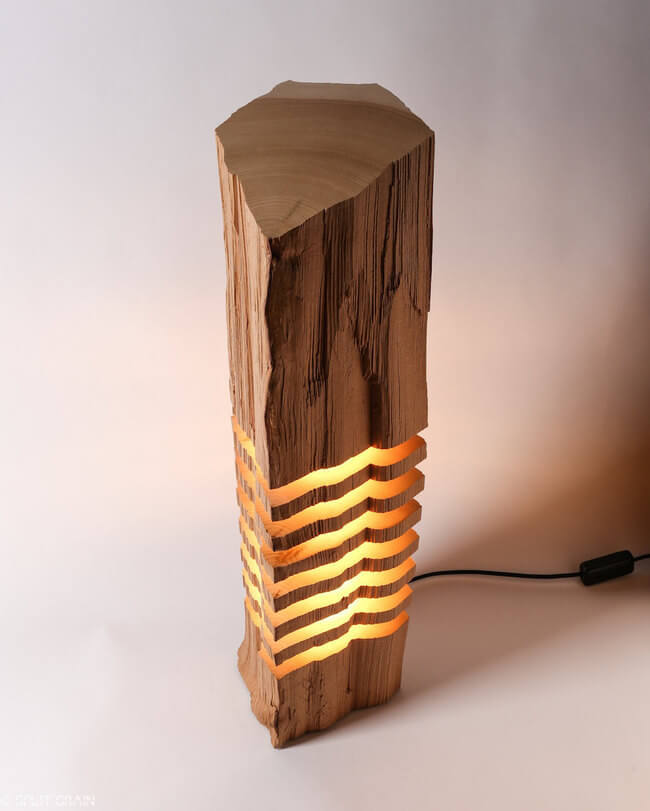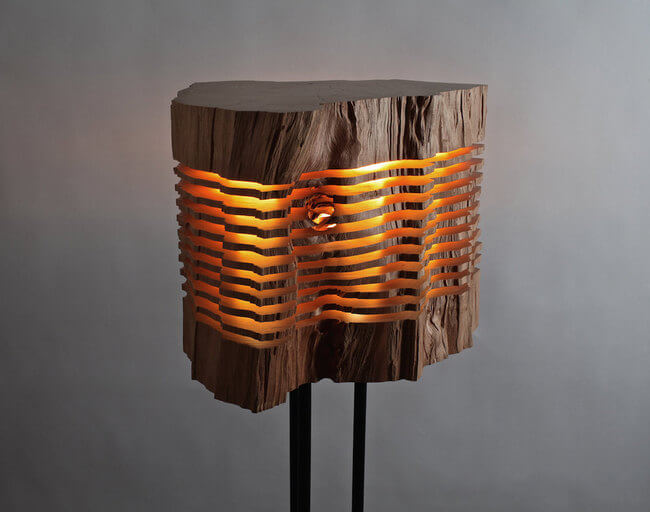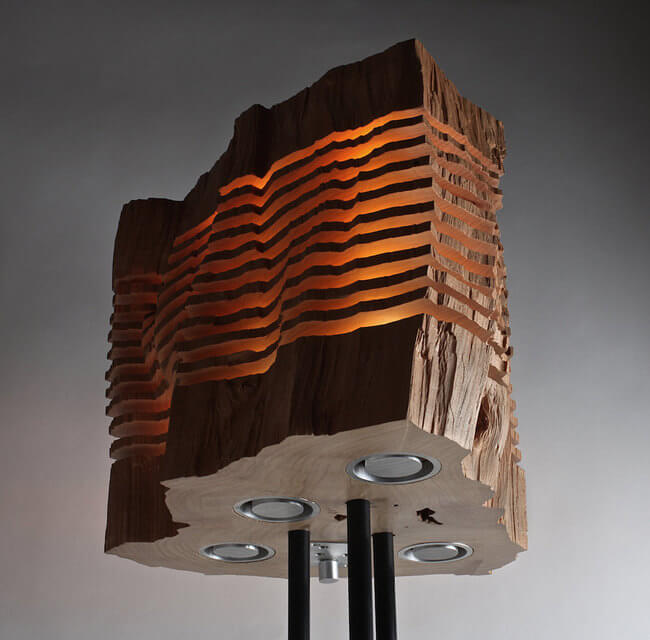 Source: Link