Meet Shane Griffin, a young and talented visual artist. This Irish designer, illustrator, film director, and fine artist has a very bright future in front of him, but also some pretty amazing accomplishments so far. For example, he was named an ADC Young Gun in 2012, & Print Magazine's New Visual Artist '15 Under 30′  in 2015 and currently he is a founding partner in a Creative Studio & Artist Representation Agency Sunday Afternoon based in New York City. So he's got a lot going on as you can see.
In the gallery below we present you his recent work which was a step outside the screen, his usual field of work, into a physical world.  Nike SneakerBall Sculpture is located in Palacio Cibeles, Madrid, Spain and it was made for the purpose of Nike's annual SNEAKERBALL event. As you can see in the photos, he did an amazing work. Let's check out what the artist said about this interesting project.
"Nike Netherlands & Rosie Lees London commissioned me to design a sculpture for their annual SNEAKERBALL event, held this year in Palacio Cibeles, Madrid, Spain."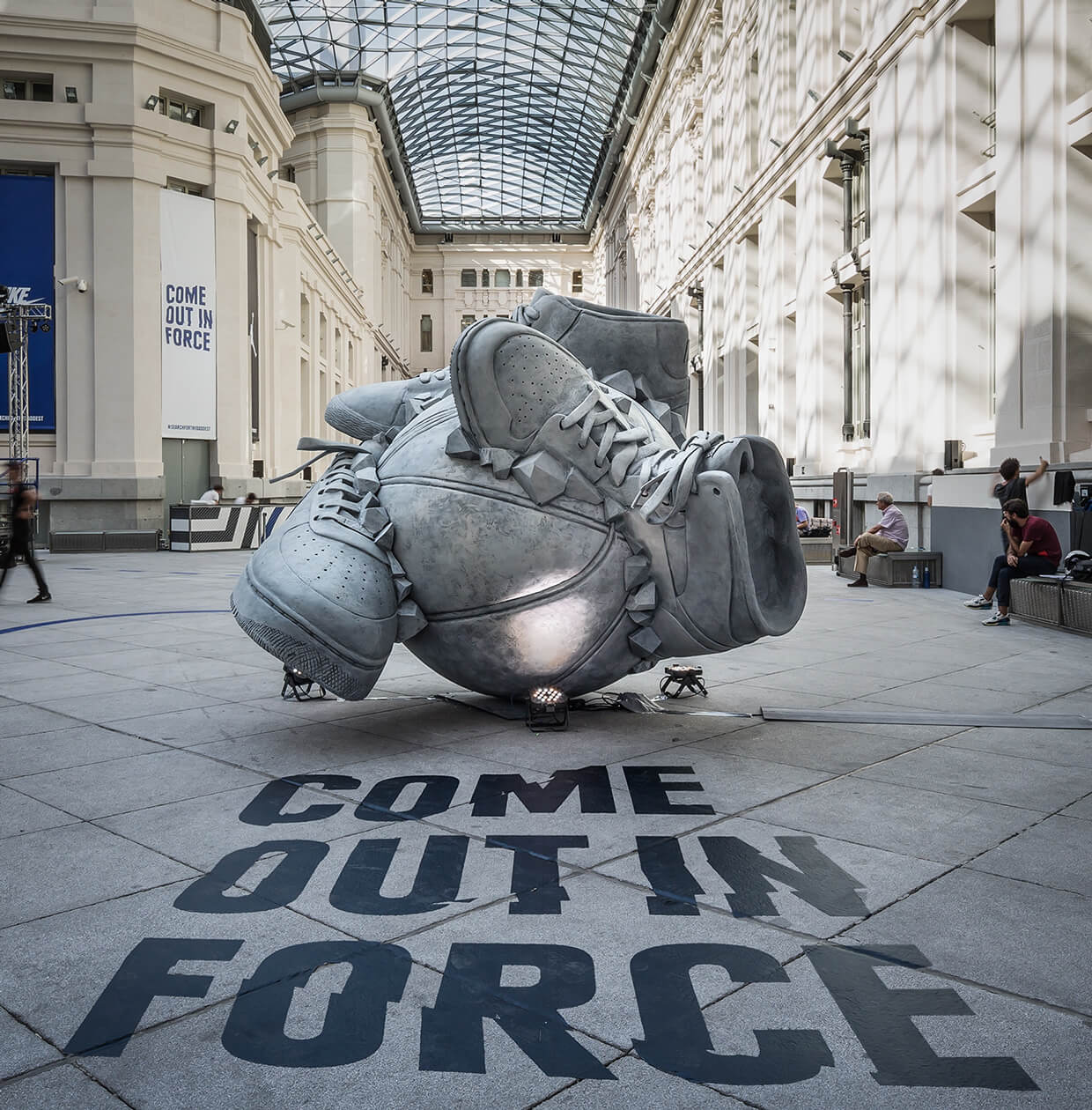 "Working closely with Colin Cornwell at Nike, & Rosie Lees, I created a sculpture to work on both printed material, and in the physical world."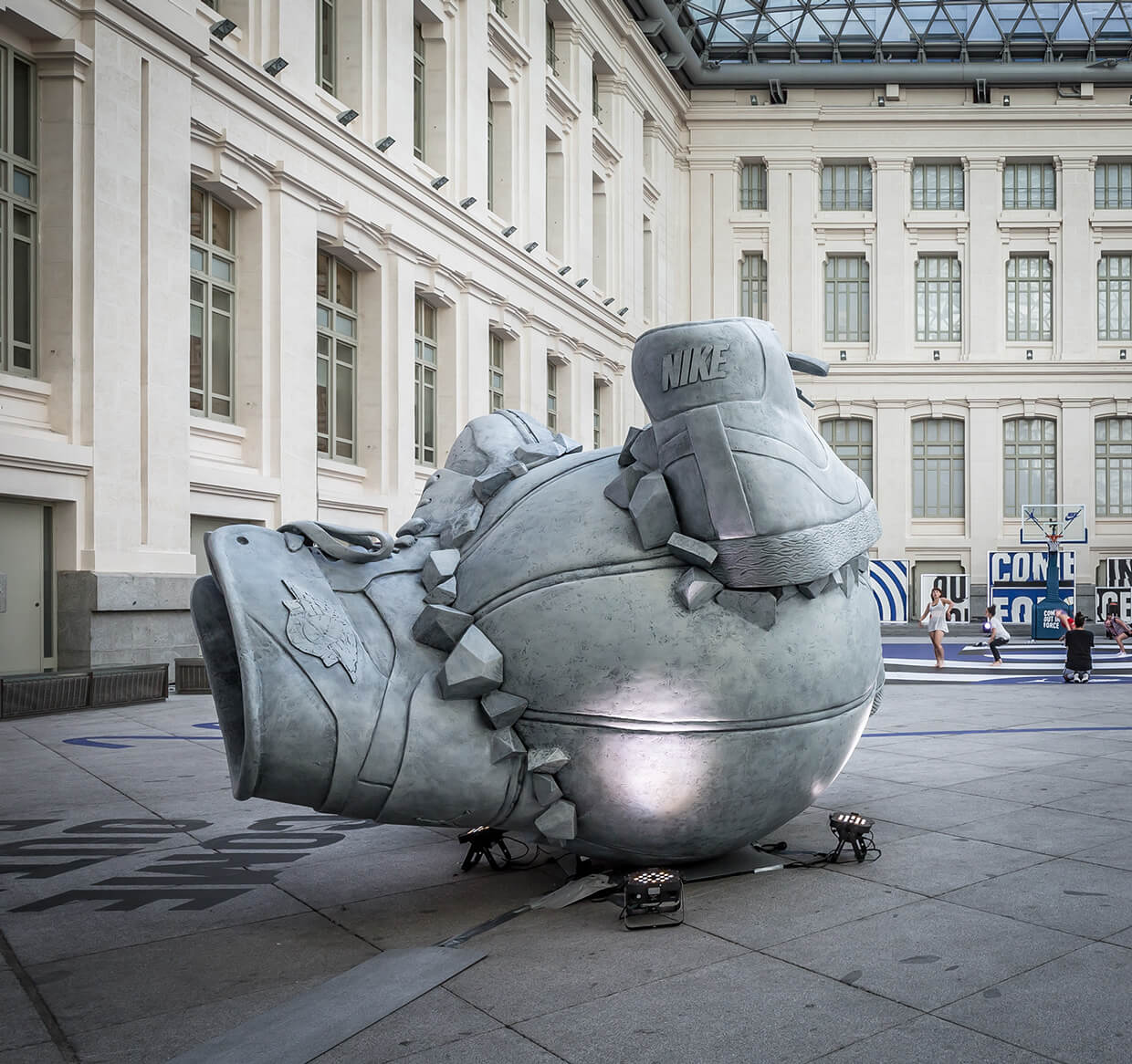 "This was a great opportunity to take my work off the screen, creating blueprint layouts from 3D geometry for the sculpting process."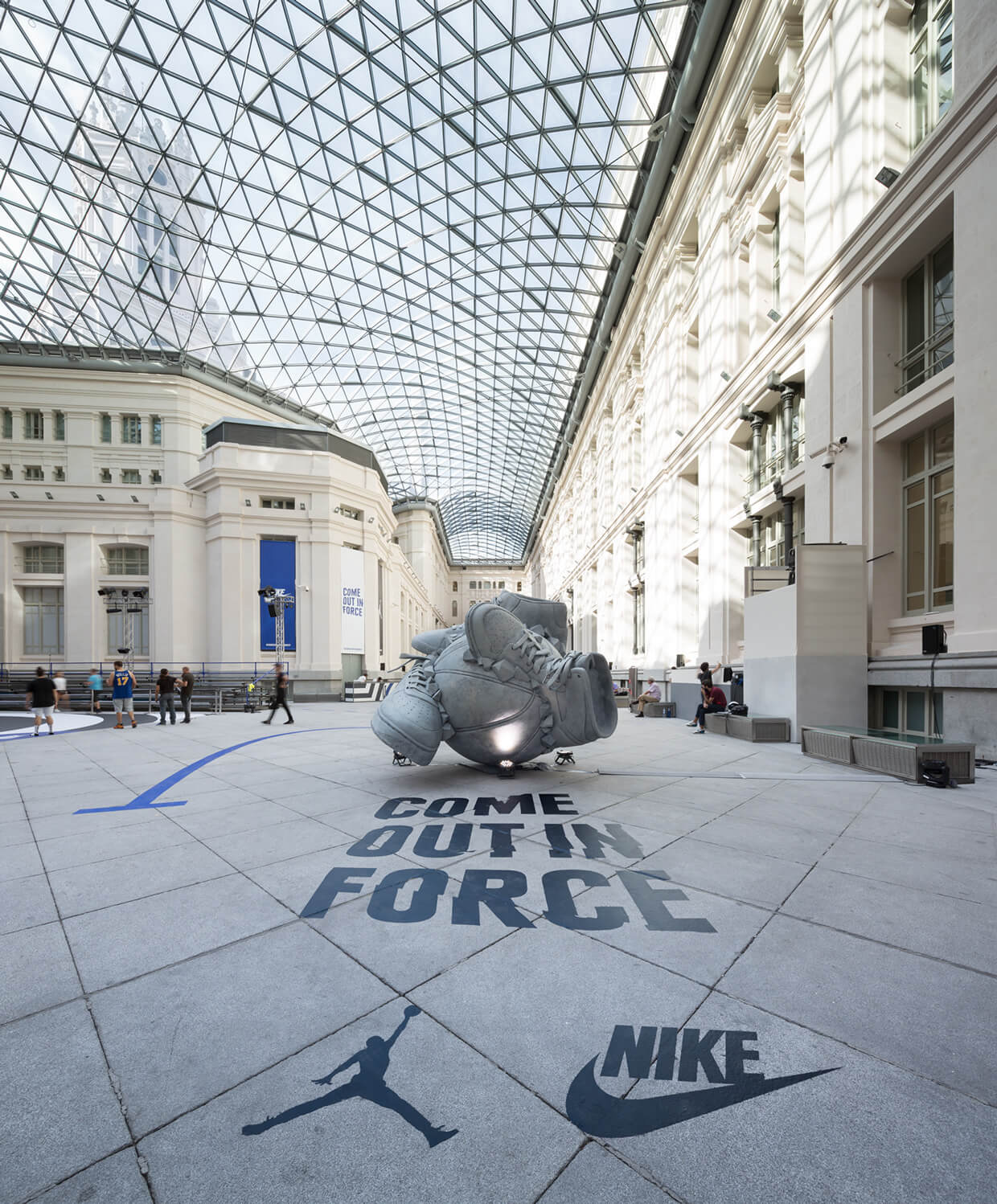 "The result was a viral success."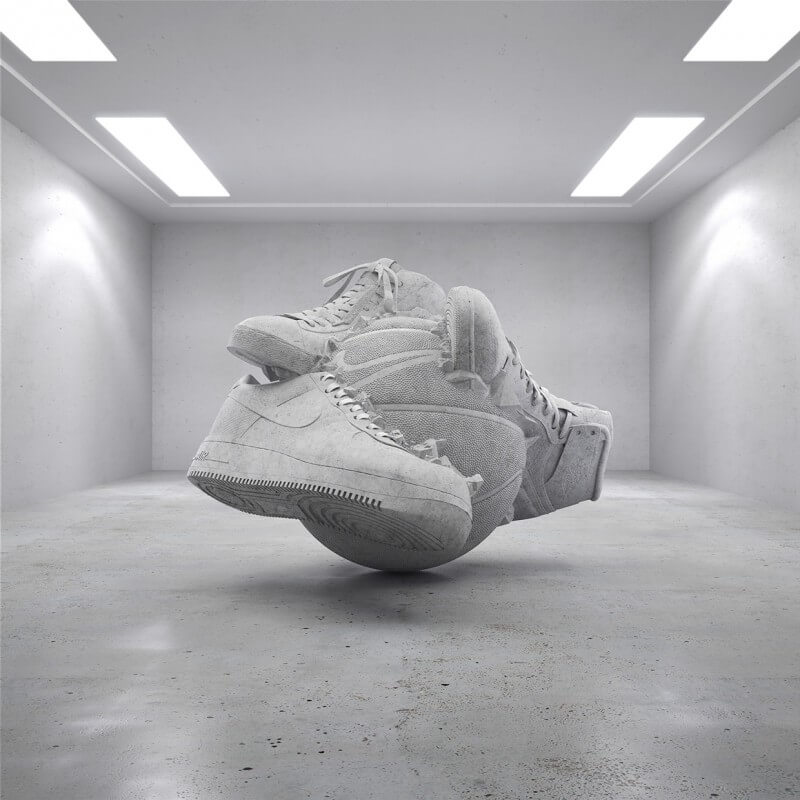 "The event was designed by Rosie Lees. Photos by Ruben PB"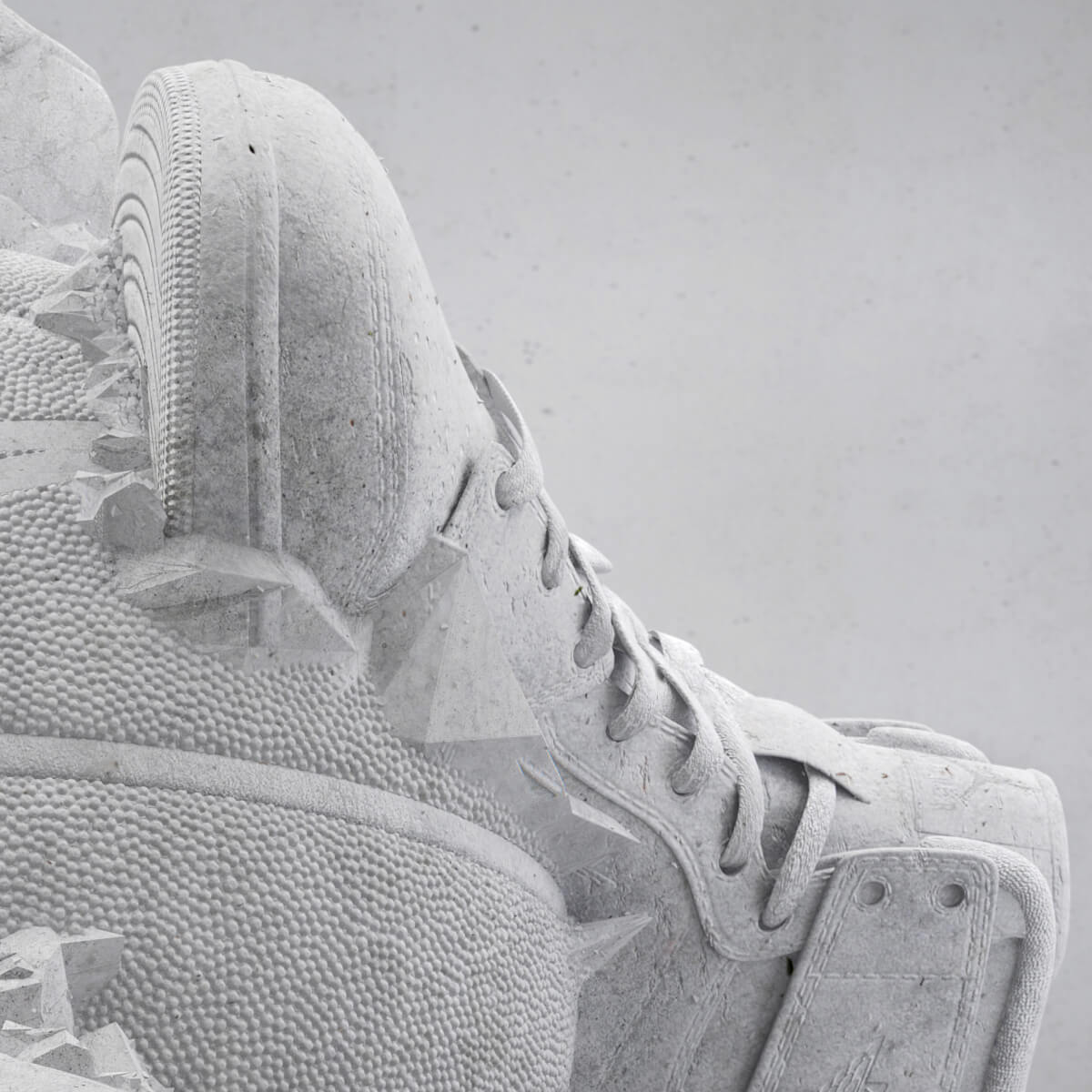 There are so much details in the shane griffin nike sculpture that it's amazing how much talent this young artist has.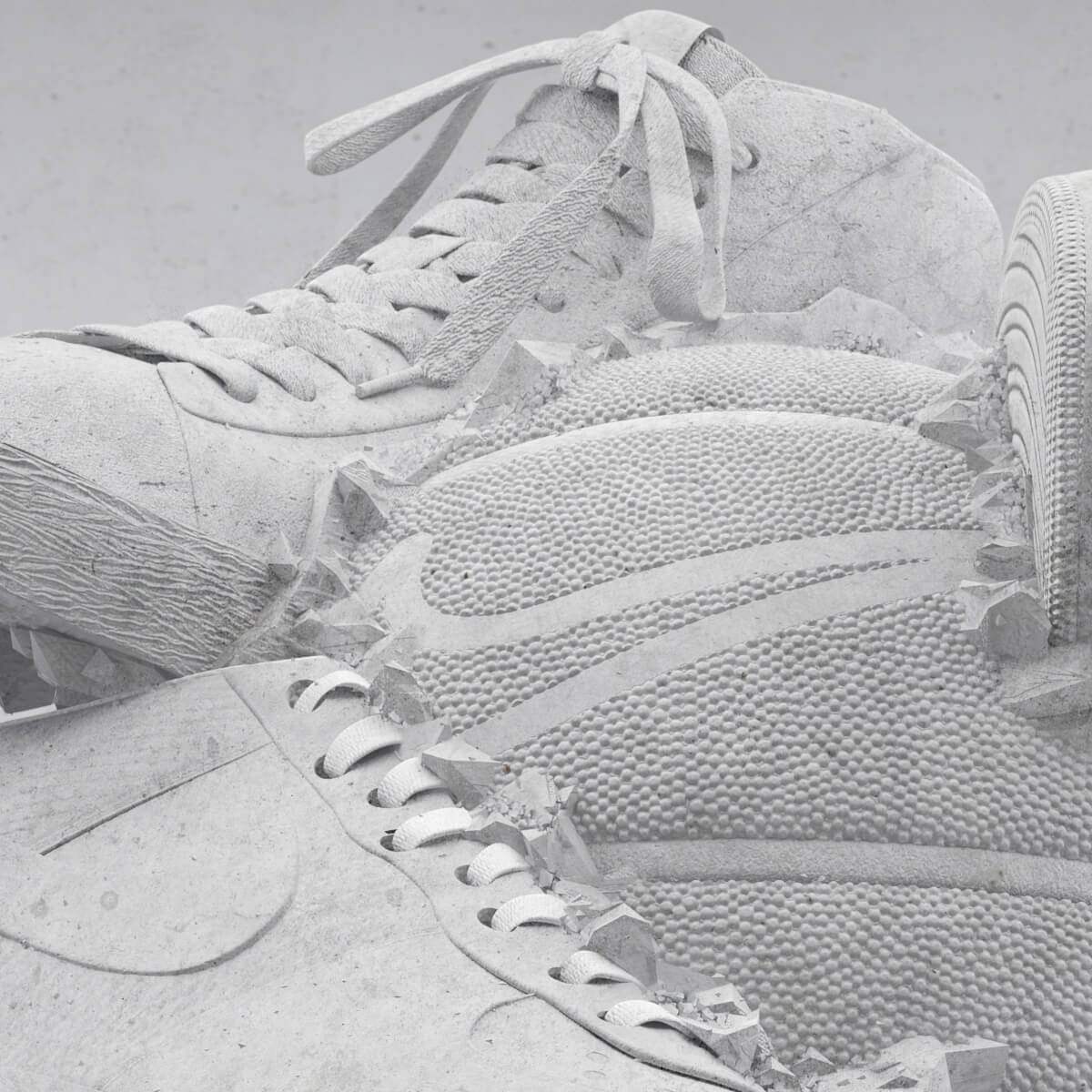 The Nike SneakerBall Sculpture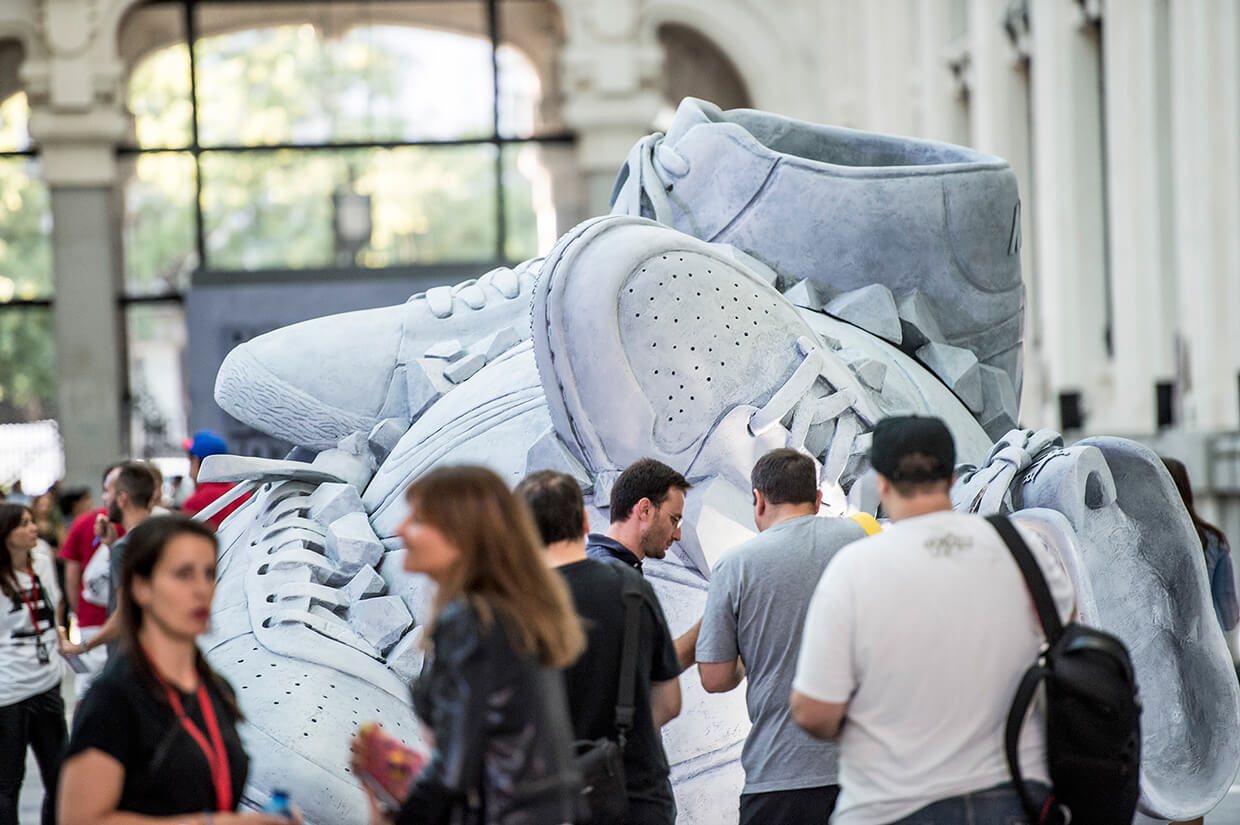 Palacio Cibeles, Madrid, Spain – COME OUT IN FORCE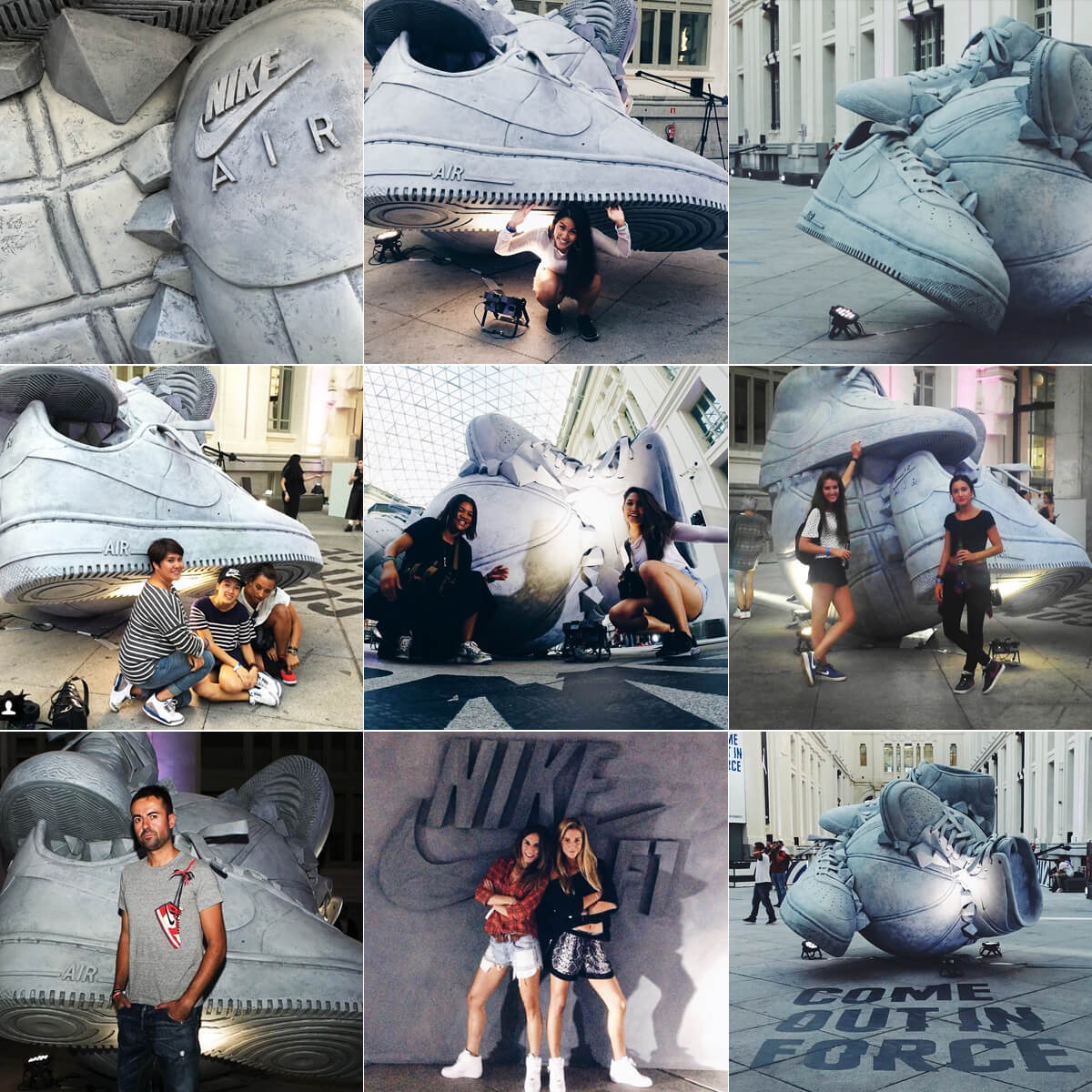 The artist Shane Griffin…
Irish born artist in the visual arts niche with a bright future ahead of him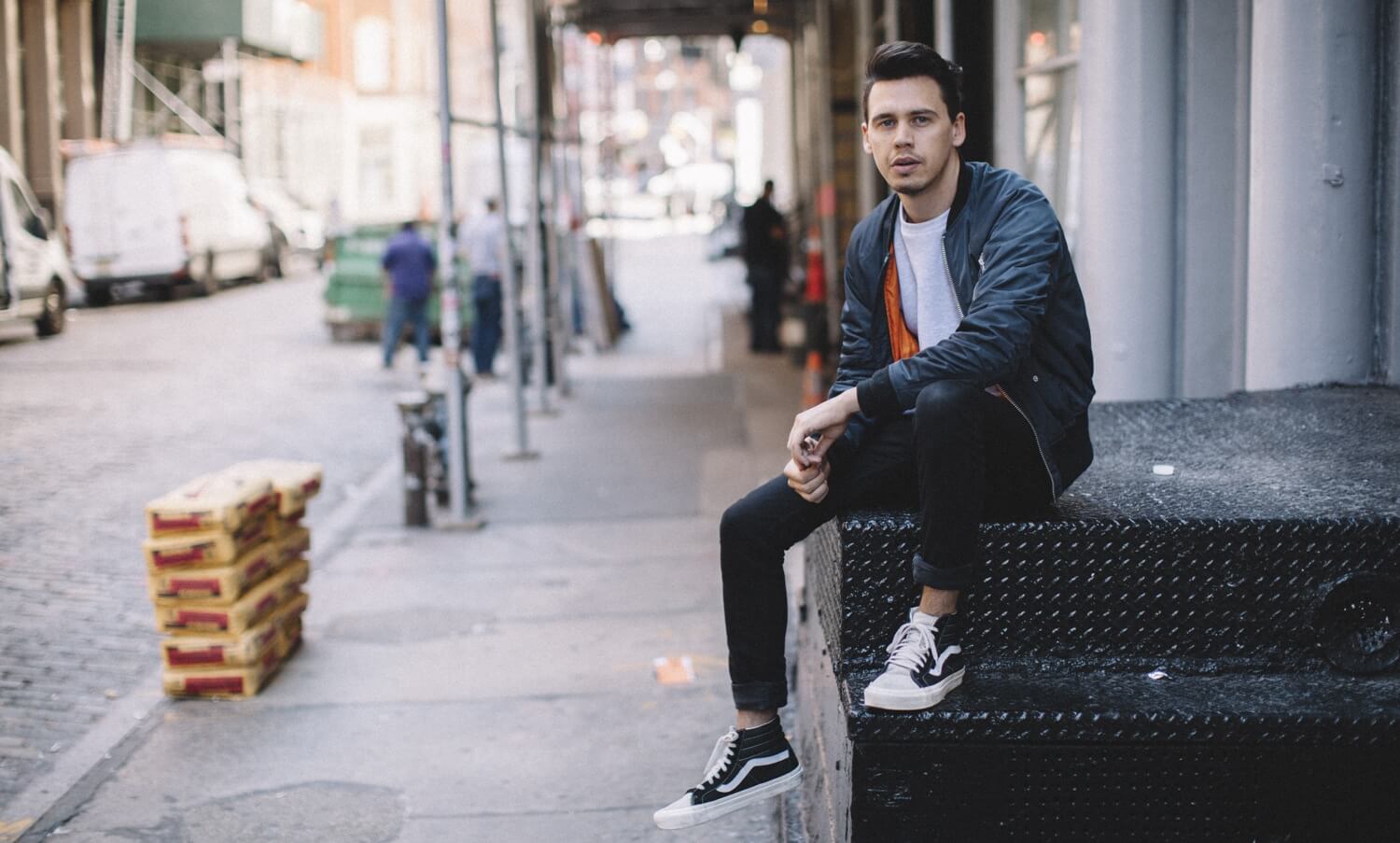 The shane griffin nike sculpture in his glory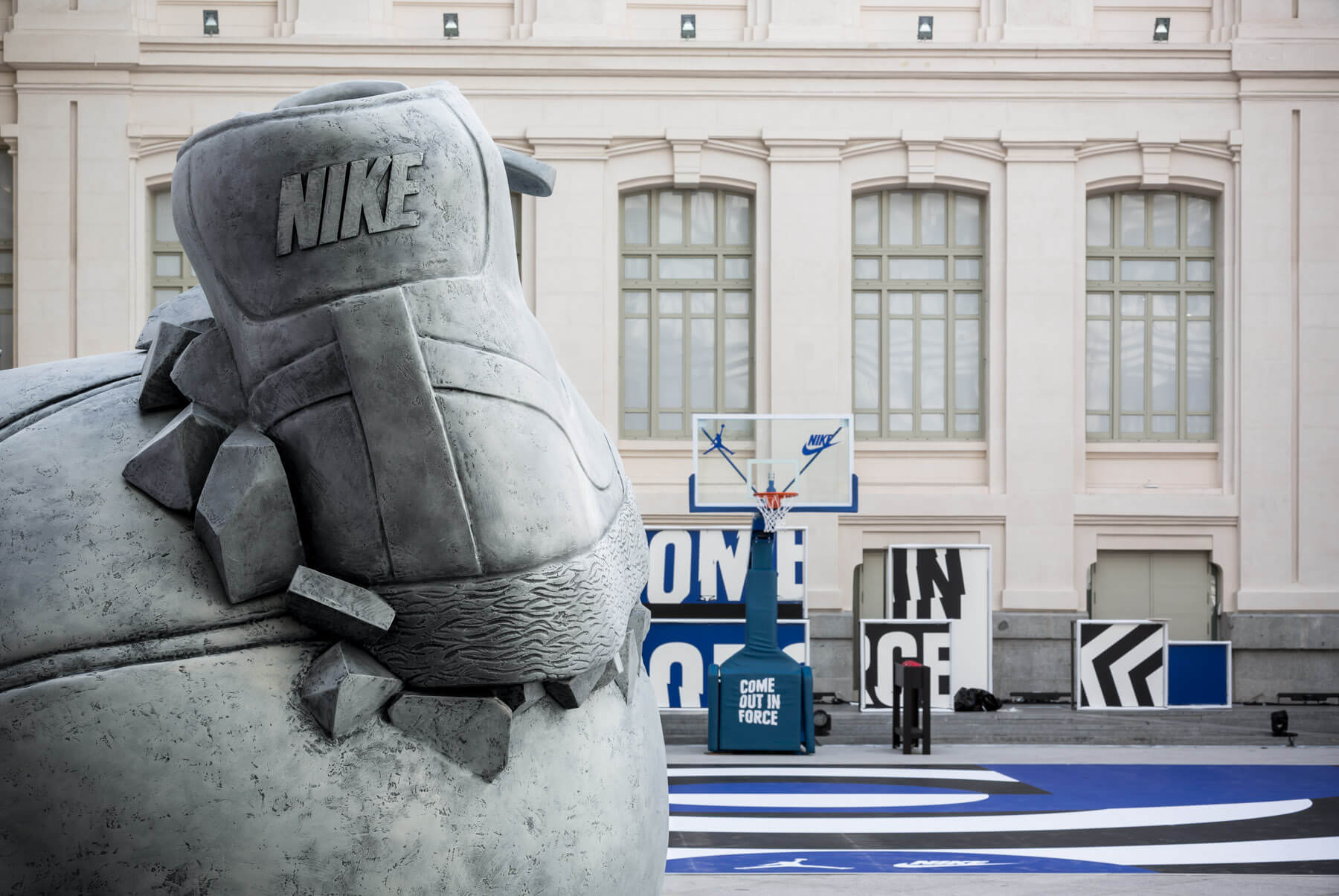 Let's support this artist and his epic creation by sharing this piece with your friends.
More info: Website