David McCracken created this optical illusion sculpture for the Sculpture by the Sea even in Bondi, Australia.
The Stairway to heaven sculpture is actually an optical illusion that looks like it never ends.
The event in Australia Attracts many visitors to see awesome sculptures hang on the edge of the cliffs.
This year's Sculpture by the Sea event in Bondi, Australia had one sculpture that really caught the eyes of everyone. The Stairway To Heaven sculpture by David McCracken looks like an endless stairway to the sky from certain angles. The real of this unique piece is actually Diminish and Ascend and visitors of the outdoor event couldn't get their eyes off it. In fact it's a simple optical illusion created when you look at the sculpture from various angles and the climb is not that long at all.
McCracken is an expert at creating these illusion sculptures that play with perspective and bending the visual effect created by distance and angle of view. He built a custom model of a staircase that decreases in size as it goes near the highest point from the base, this gives the illusion of an infinite stairway to heaven and like the stairs go straight to the clouds and beyond.
Hard to miss this beautiful staircase that sits on the shore of Bondi, Australia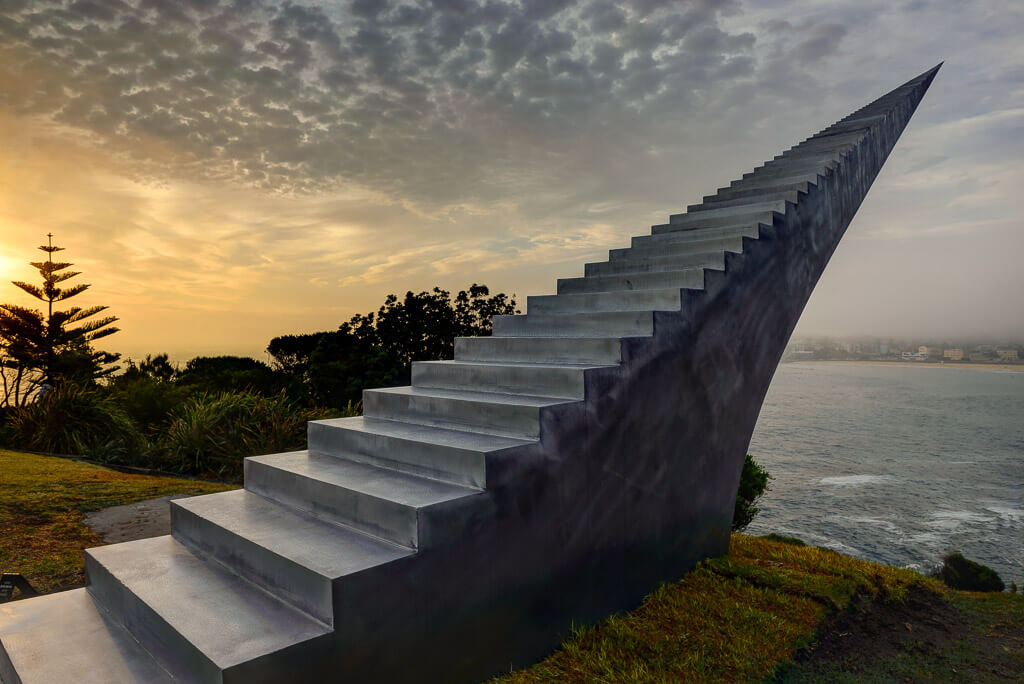 The sculpture actually juts off the cliff and looks like it's reaching the clouds or the heavens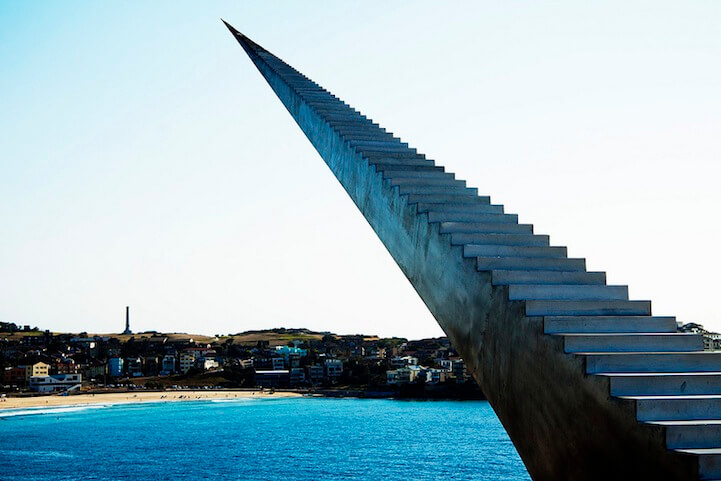 Here's a video showing the Stairway to Heaven sculpture:
https://www.youtube.com/watch?v=GrHQcslVDZ4
This massive and awesome sculpture is actually not a Led Zeppelin tribute, but an art piece created by sculpture David McCracken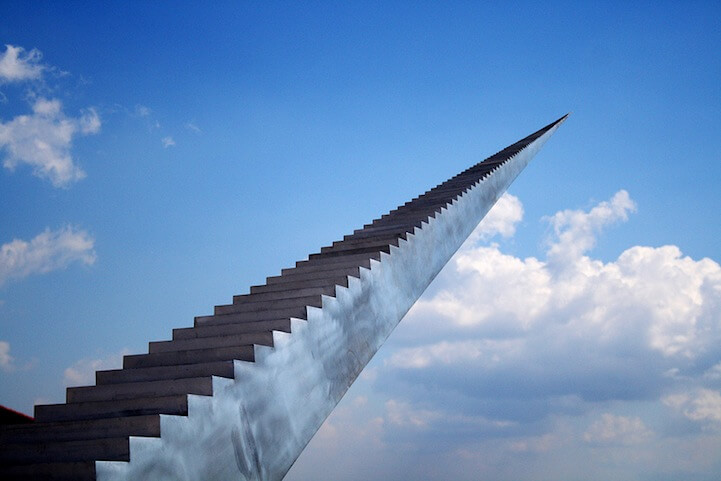 The sculpture who is named Diminish and Ascend looks like it can lead above the clouds

But if you try and climb this stairs you won't get very far. McCracken's sculptures has the optical illusion of only looking like it reaches to the sky when viewed from most angles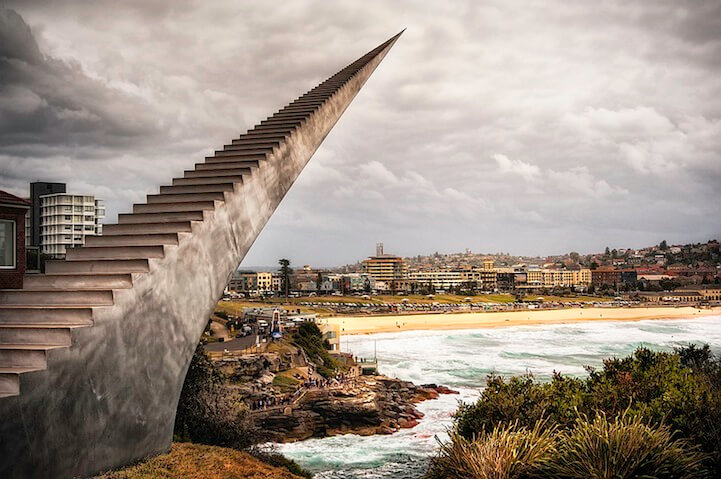 Here are a few other angles so you can see how it looks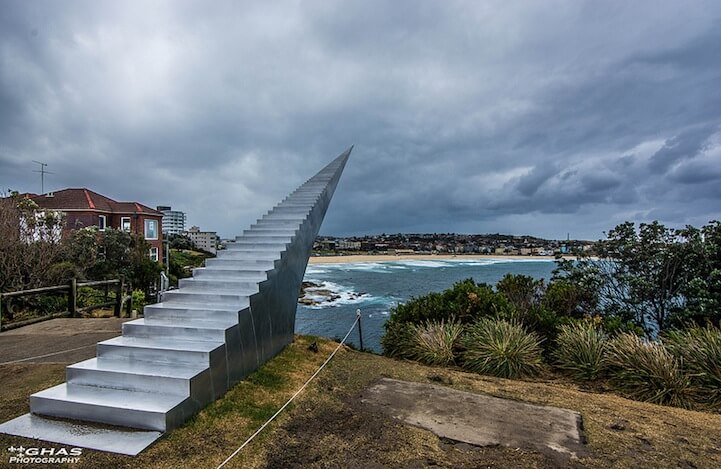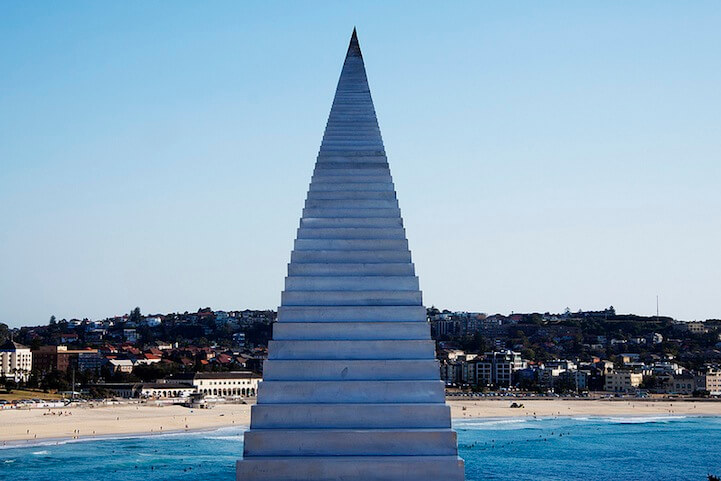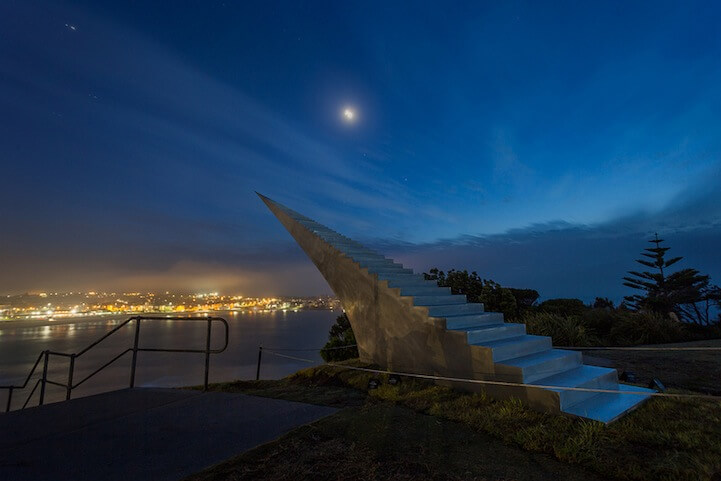 The artist, David McCracken was born in 1963 and lives in Auckland, New Zealand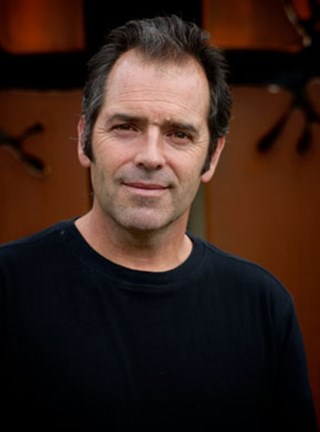 David landed his first exhibition in 2000 and has been featured in exhibitions ever since without stop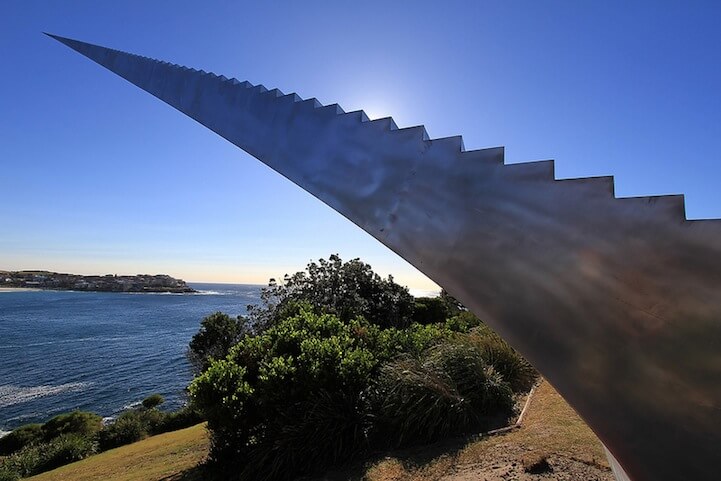 His other works are mainly created with steel and similar materials and they have been displayed in many outdoor events throughout the country and world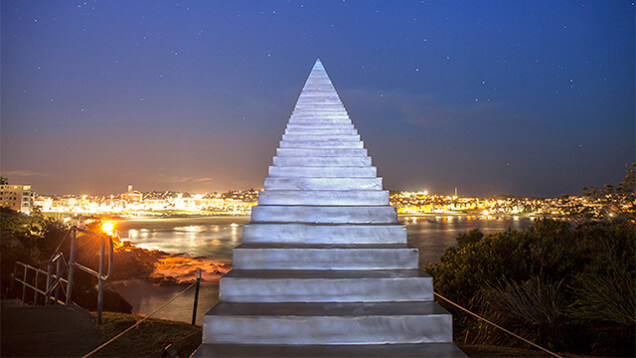 David is represented by Gow Langsford Gallery since 2009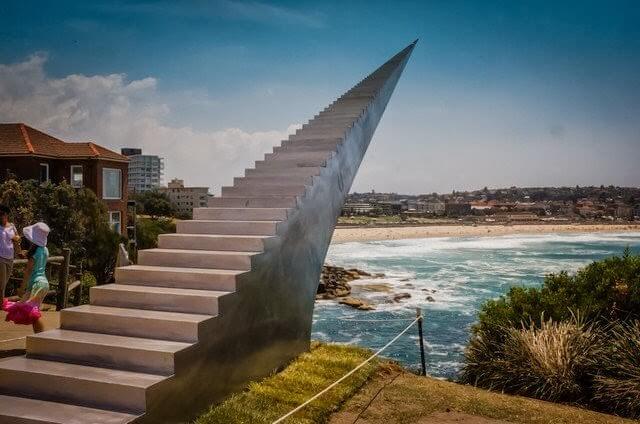 Would you climb this stairway to heaven?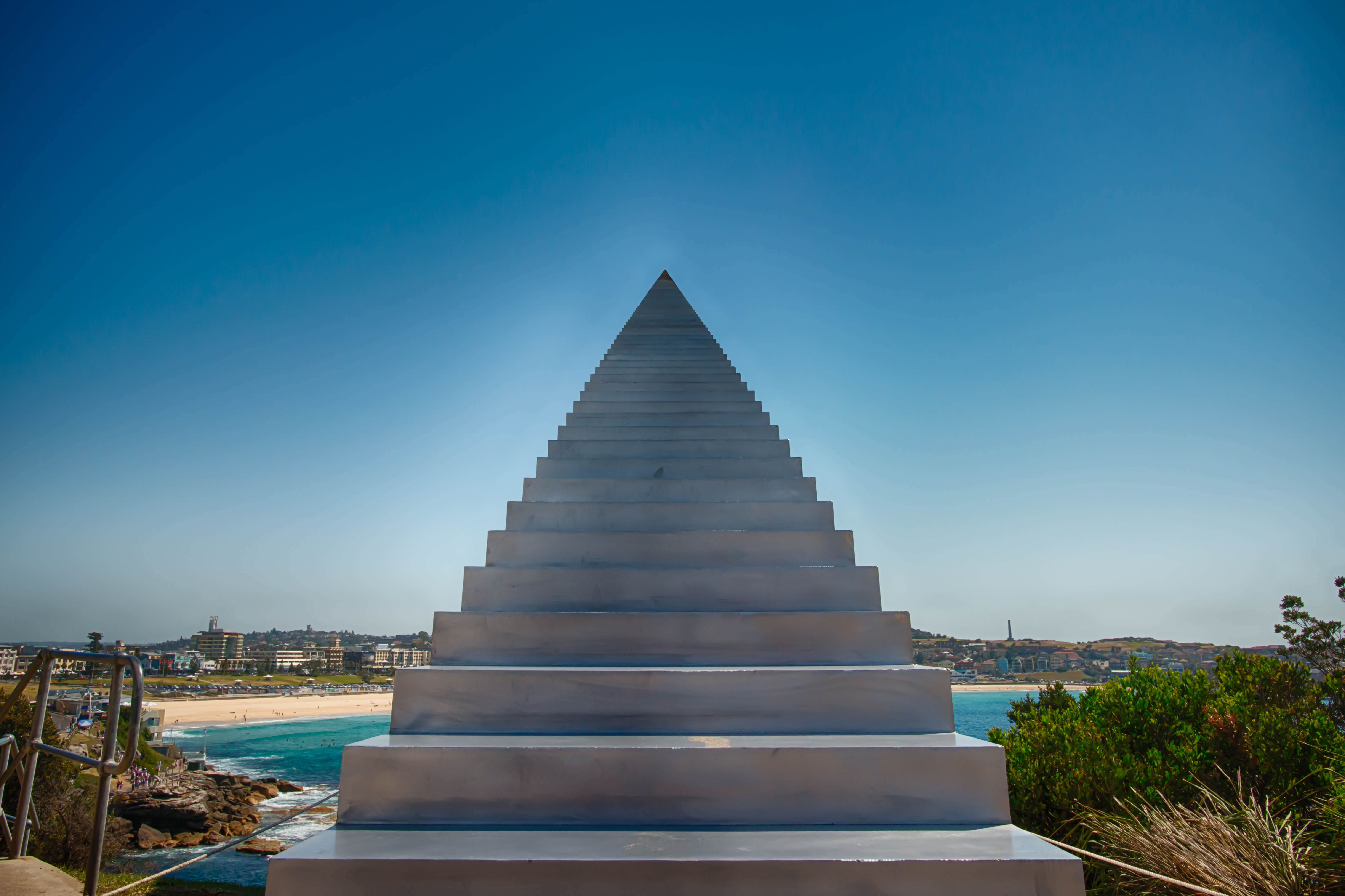 All photos on this article were taken by William Patino, Paul Davis, and Leighton Wallis
Source: link