Dogs are absolute food lovers and they enjoy anything that enters into their mouth. That is why an American photographer came up with such a bright idea to create a series of portraits of dogs eating peanut butter and capture them while they make amusing expressions and indulging on the nutty butter.
It's known that peanut butter is good for dogs due to its ingredients, there's lots of protein and vitamin B. Obviously don't over do it. Large quantities of it could be bad and the peanut butter the dogs ate in this series was carefully chosen and is absolutely safe for them.
The series, For The Love Of Peanut Butter, was created by Greg Murray, from Cleveland, Ohio, wherein around 50 pooches are having a delightful taste of their favorite spread.
Murray has captured  the best shots of the different breeds of dogs while licking their lips and moving up and down of their jaws after eating delicious peanut butter.
"Dogs do like peanut butter but most actually love it," said Greg, who has been photographing animals since 2009.
SEE ALSO: 27 Reasons Labradors Are The Best Dogs In The Universe
"The faces the dogs eating peanut butter make while eating it tend to be hilarious. They drool, their eyes widen and their tongues do things you didn't think were possible. About 50 dogs have been photographed so far."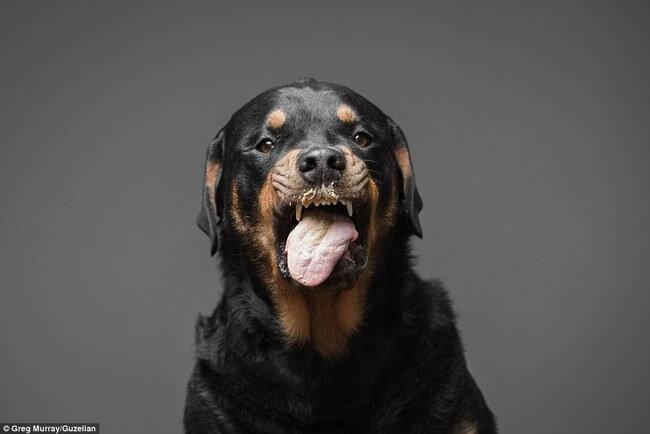 "Many of the dogs in the series are rescued mixes. Outside of the mixes, about 15 of the 50 dogs are specific breeds. In the end, I expect to photograph close to 80 different dogs for the series. About 20-25 of those will be specific breeds."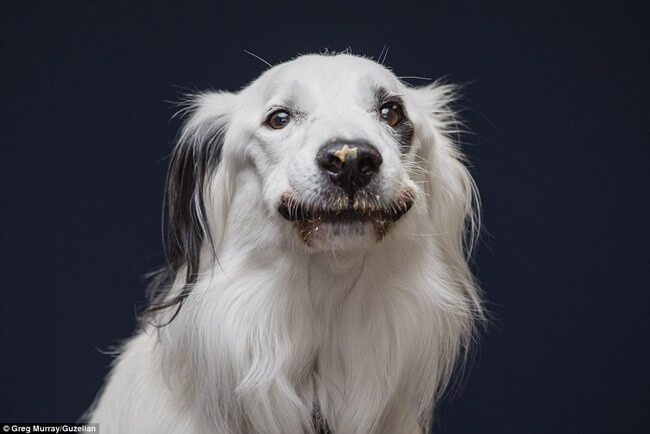 The idea for the series that Greg created came out after he was trying to take some snapshots of his rescued mastiff Bailey. He was having a hard time trying to capture a hilarious photo of his dog so he resolved to use peanut butter.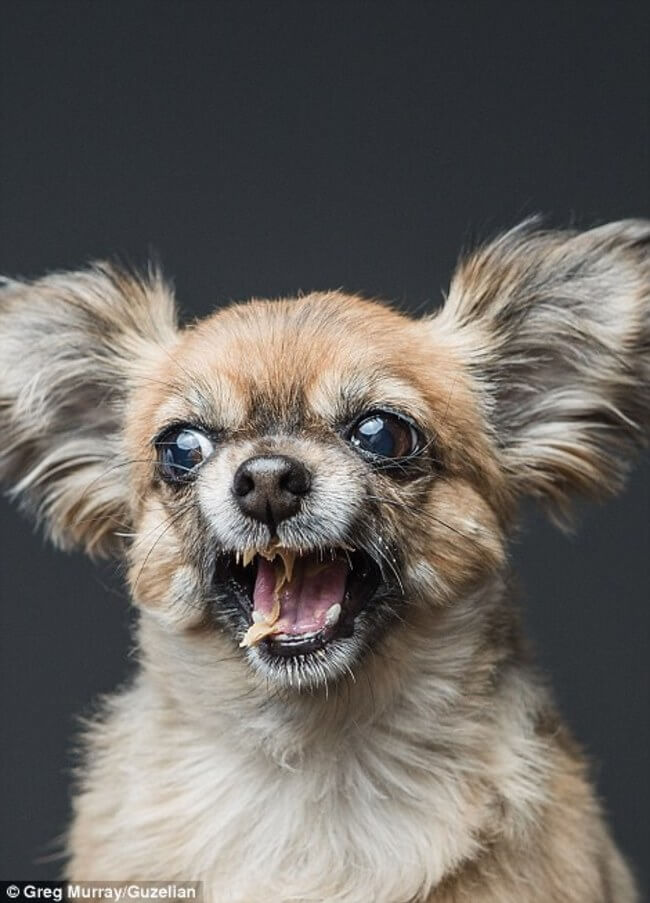 Greg said: "About two years ago, before I even had a studio, I took a photo of me and my fiancé's rescued Mastiff. Bailey was a beautiful dog with a range of funny faces due to her large jowls, tongue and constant drooling."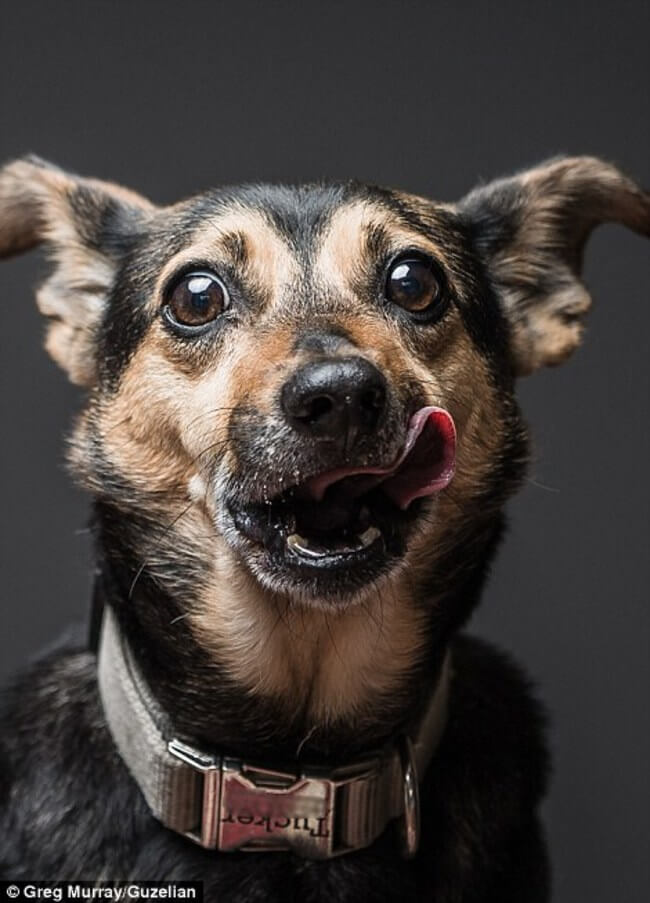 "I was having difficulty getting a funny photo of her one day and gave her some peanut butter. The face I captured in the photo was hilarious and it will forever be one of my favorite photos."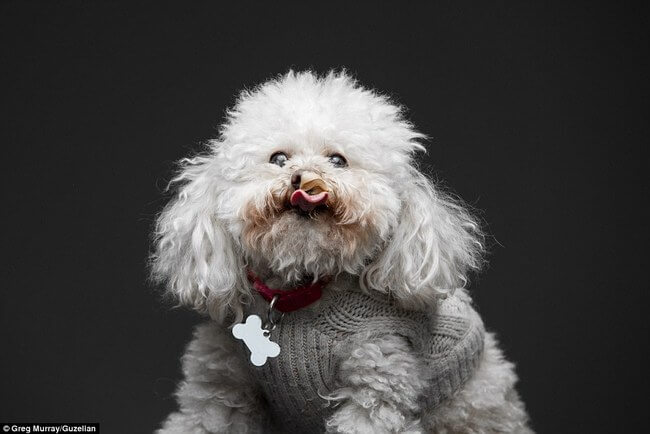 "A 2′ x 2′ canvas of this photo greets our guests when they walk through the front door of our home. Our goal is to make people laugh with it and it usually works. She passed before turning three and we'll always be able to remember her by that photo."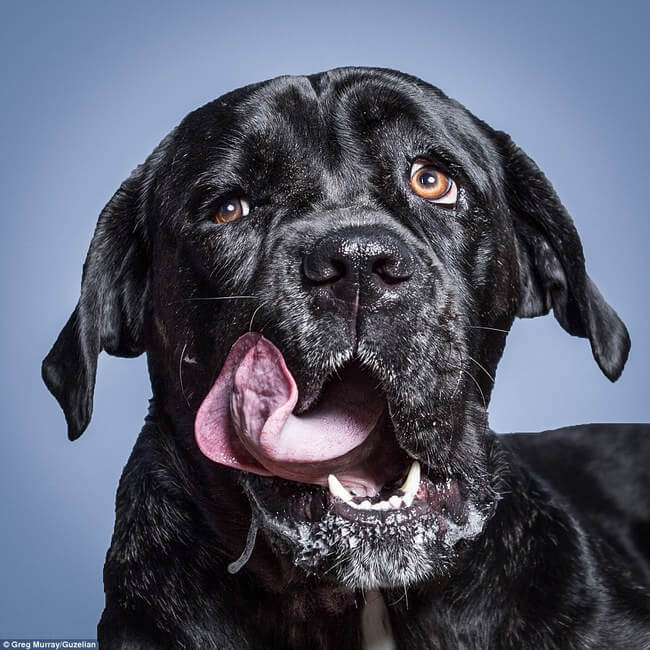 In this series, you will see that all these dogs are absolutely enjoying the feeling of the last taste of peanut butter in their mouth and they can't help but sit is such great delight. They are amazing!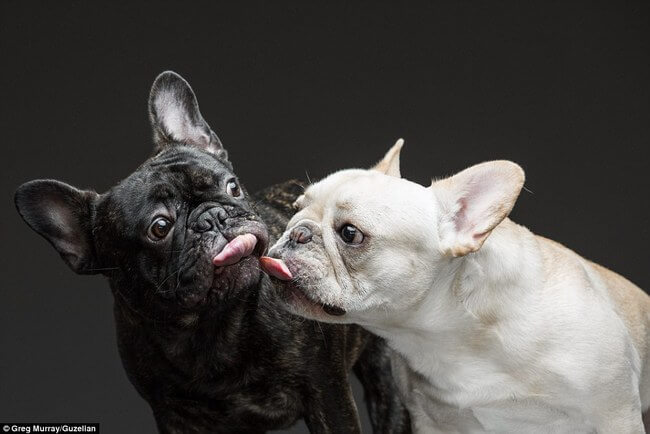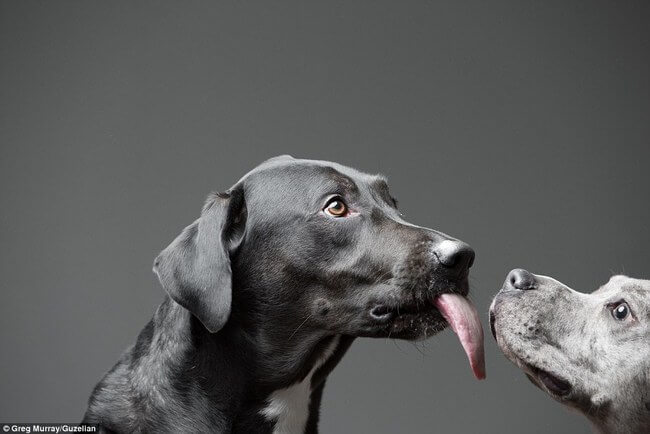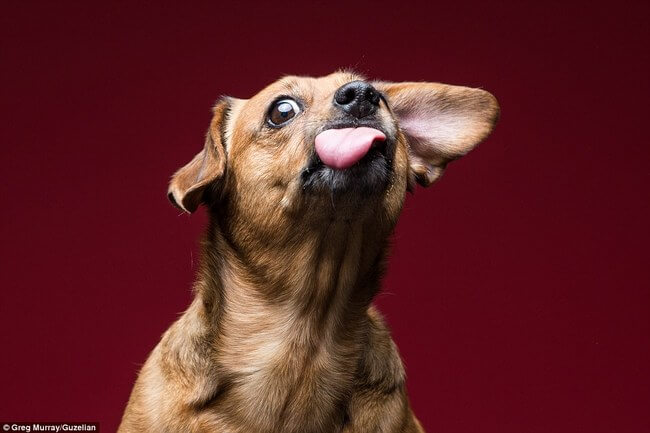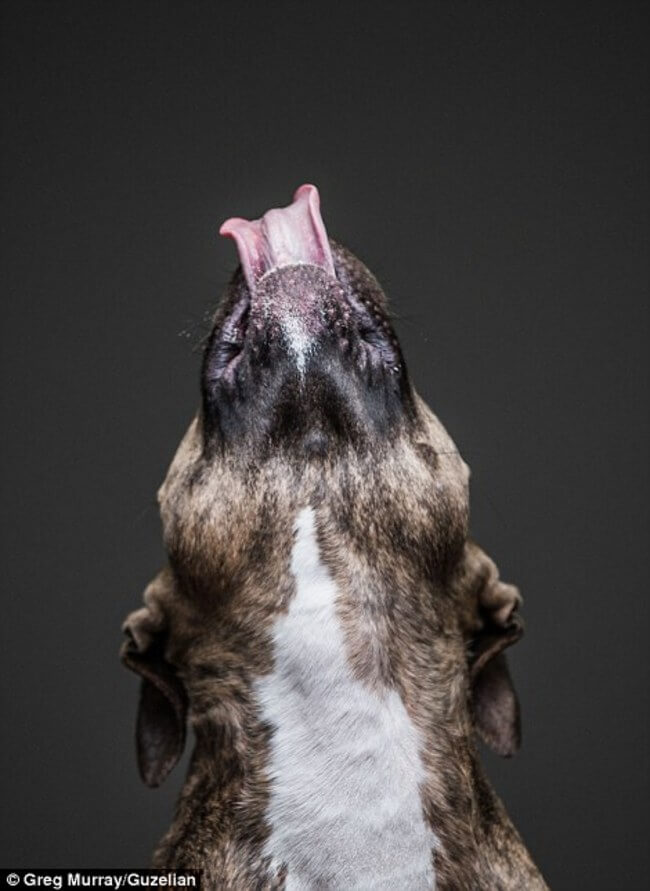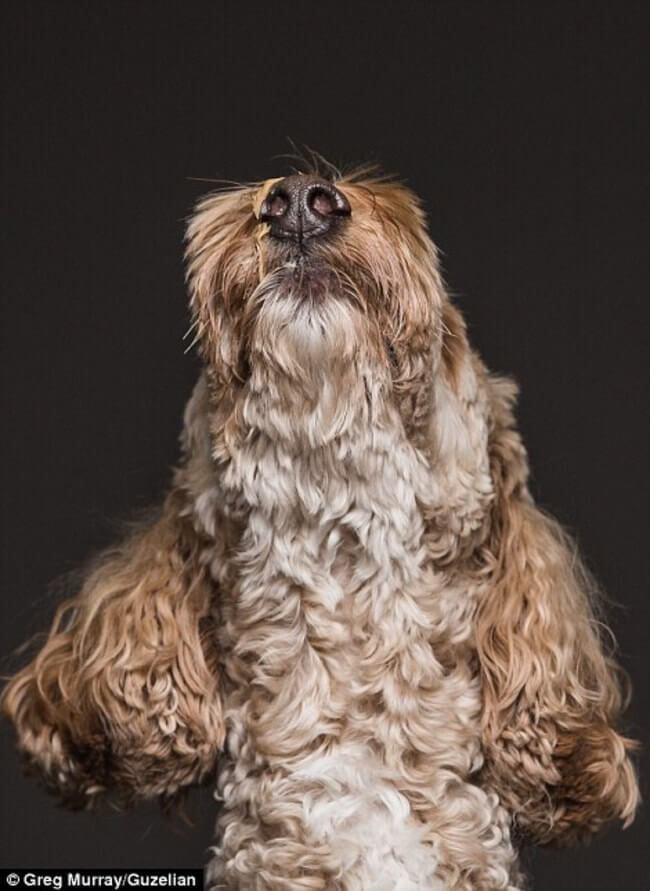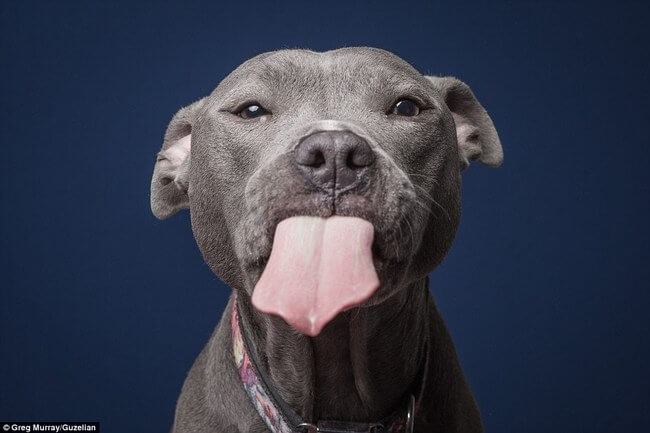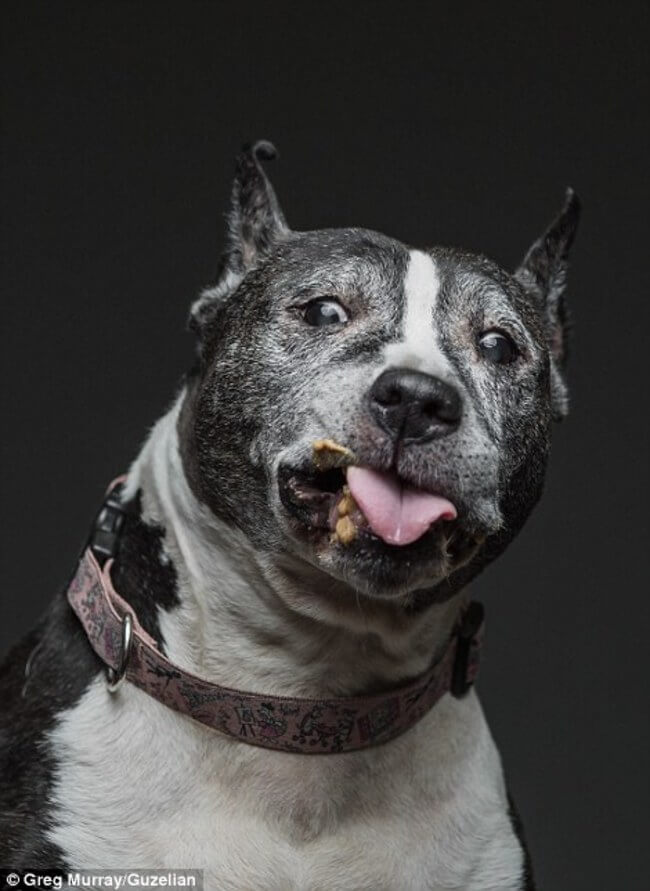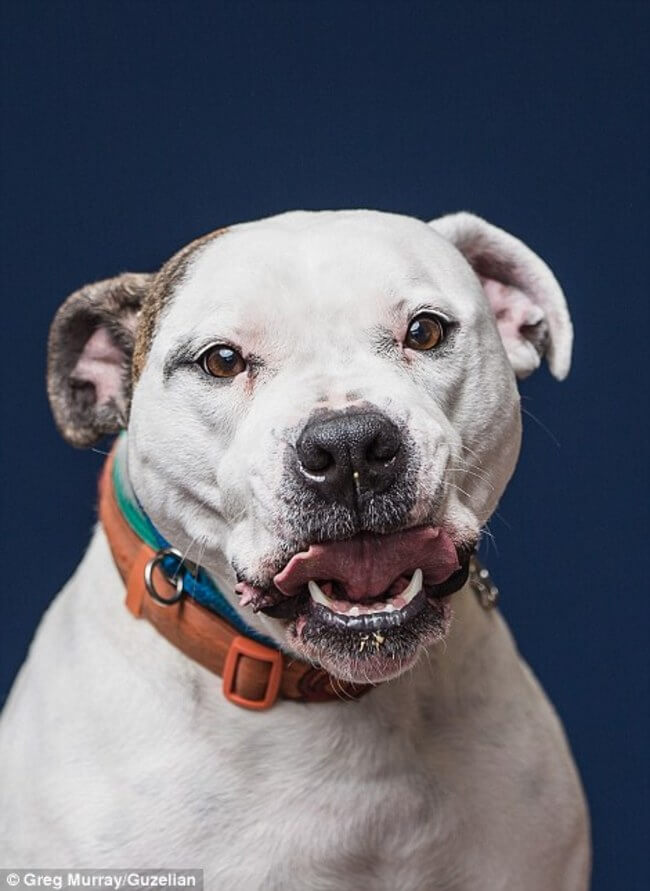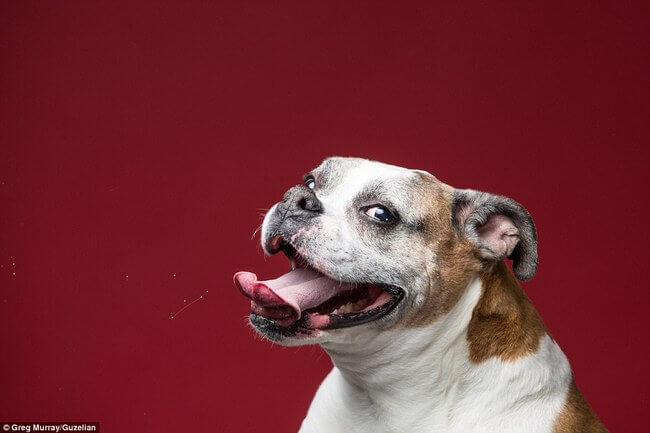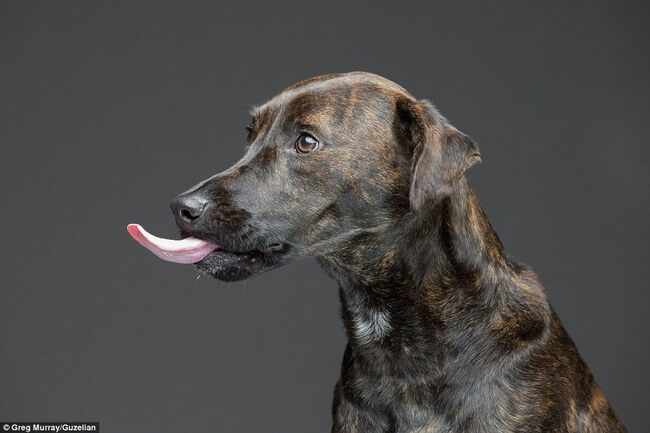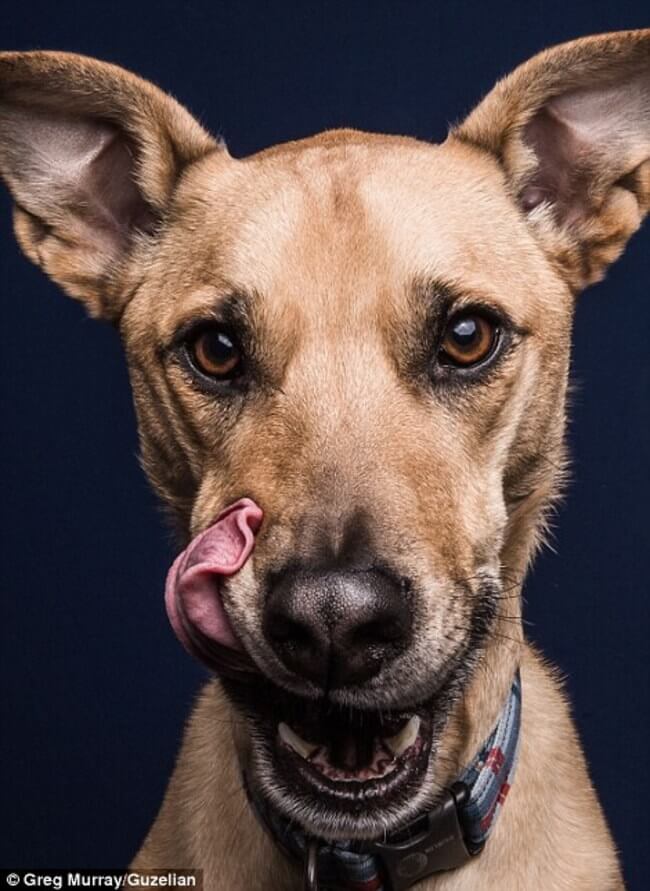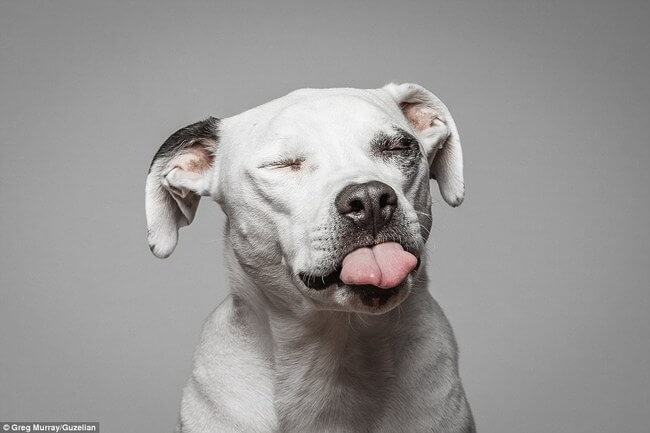 Source: Dailymail