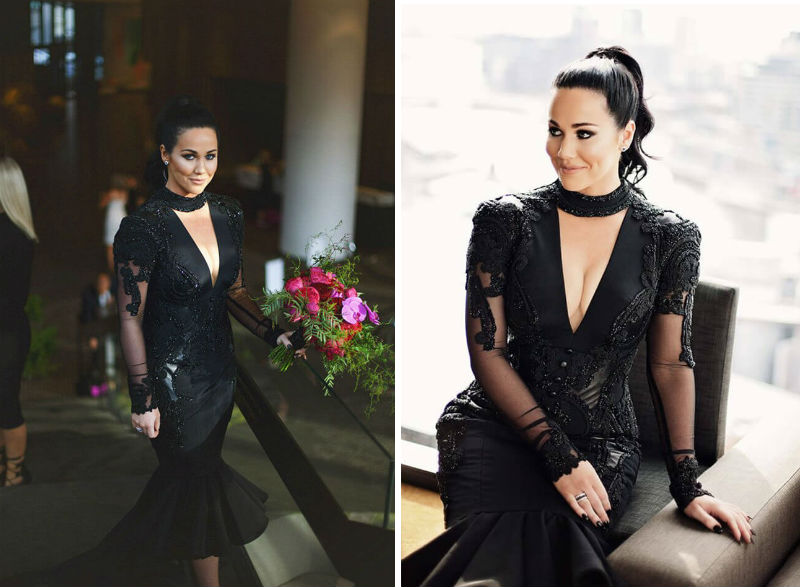 An average girl in almost all parts of the world dreams about the big day and the moment when her husband to be will look at her astonished with radiating beauty of her wearing a lovely white wedding dress.
Many of you will say – It's such a cliche! and it is, but still very few brides are prepared to give it up when the big day comes. One of the few is Australian blogger and loving mother Sophie Cachia. She did something totally opposite to traditional rule; she got married wearing a beautiful black dress.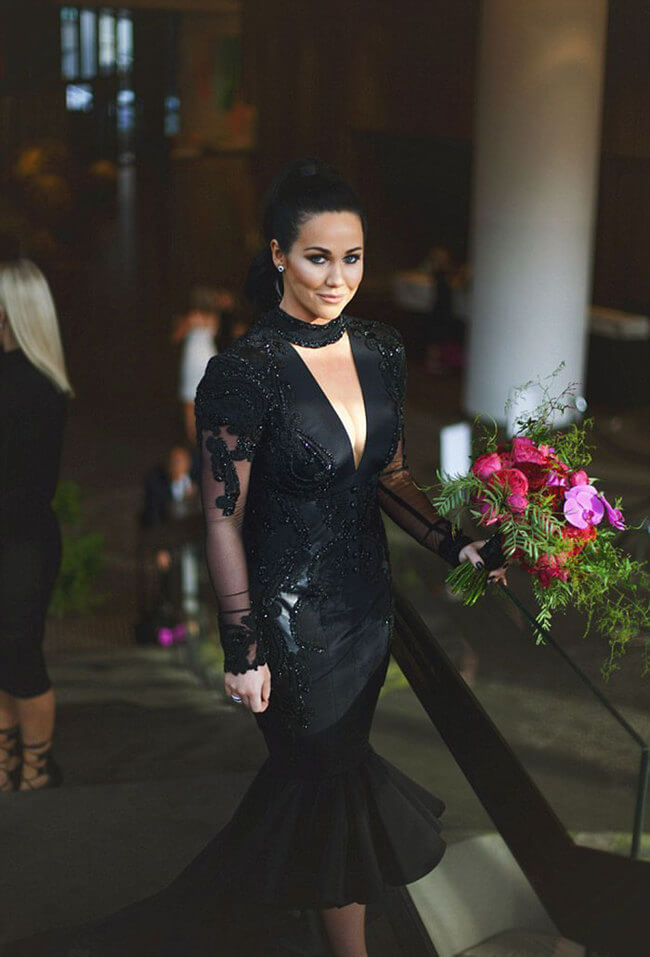 "The first thing I must state is that my choice had NOTHING to do with the old 'white wedding dresses are for virgins," Cachia told Motherish. "Evidently, though, my 18-month-old son Bobby is proof that that boat sailed years ago. I only assume that throughout my experiences and knowledge of our generation that if only virgins wore white, we'd be seeing more of an array of multi-coloured brides."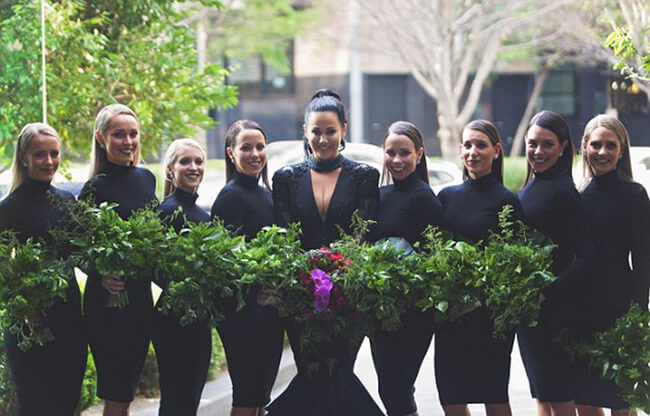 As you can see in the photos all bride's maids were in black too. Maybe a little bit in Adam's family style, but their faces sure are different and, we must admit, they looked extremely elegant.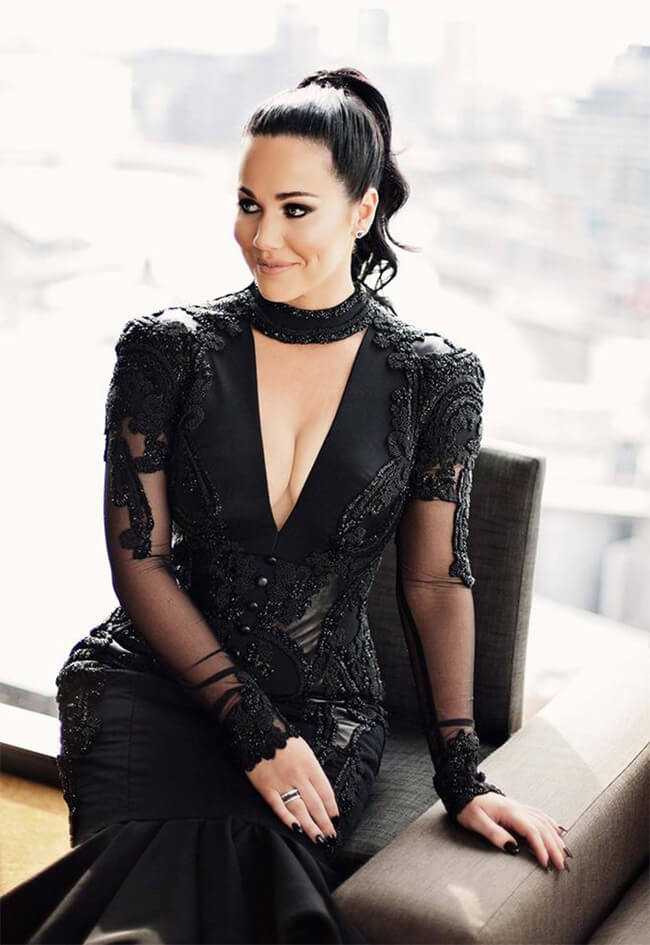 "Black is classic. It looks good on just about everyone. It's bold, it's sexy, it's daring."
SEE ALSO: This Stylish Santa Will Melt Your Snow This Christmas
And a groom?! We mustn't forget about the groom! Sophie's husband Jaryd wore a maroon dinner jacket with a paisley shirt, black bow tie, and leather pants on their big day. All in all – Cachias make obviously unique married couple.
"We didn't see the point in doing anything traditional because traditional simply isn't us"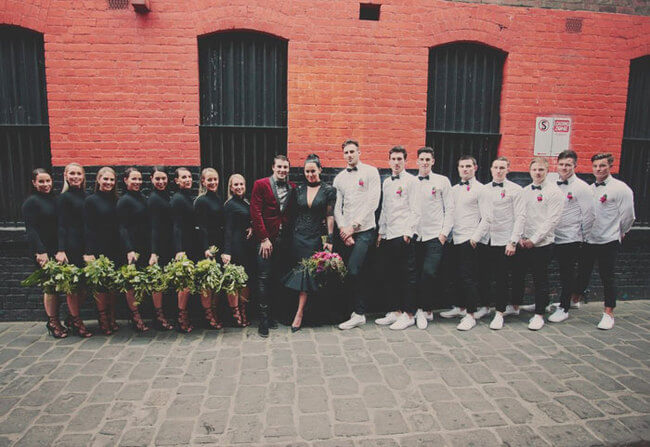 "Our 'wedding' was simply a big party bash, where we served pizza and paella"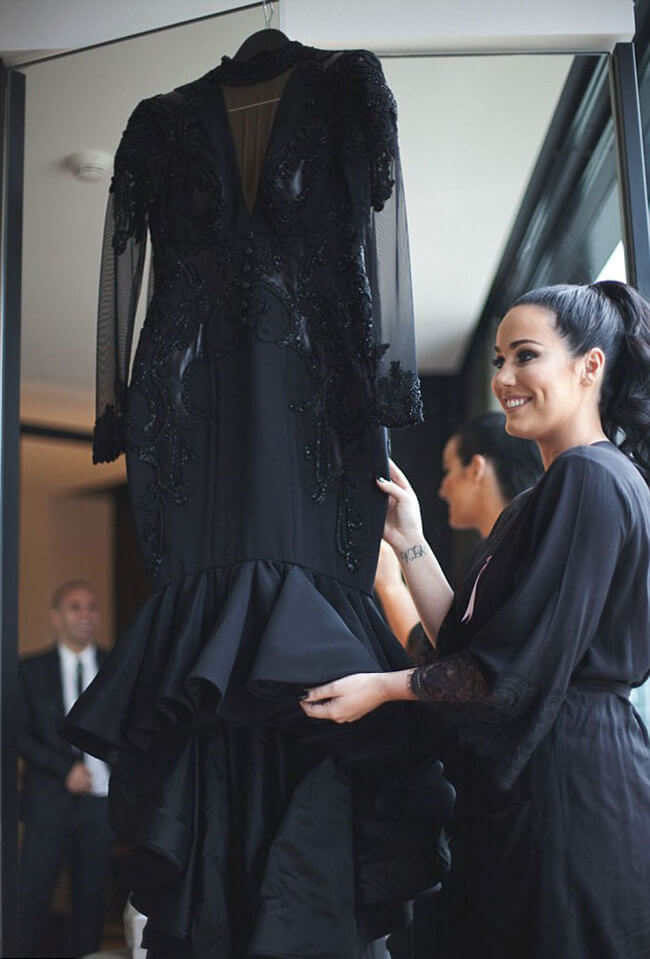 "If I cared about people's opinions and judgements, I wouldn't have made such a move in the first place"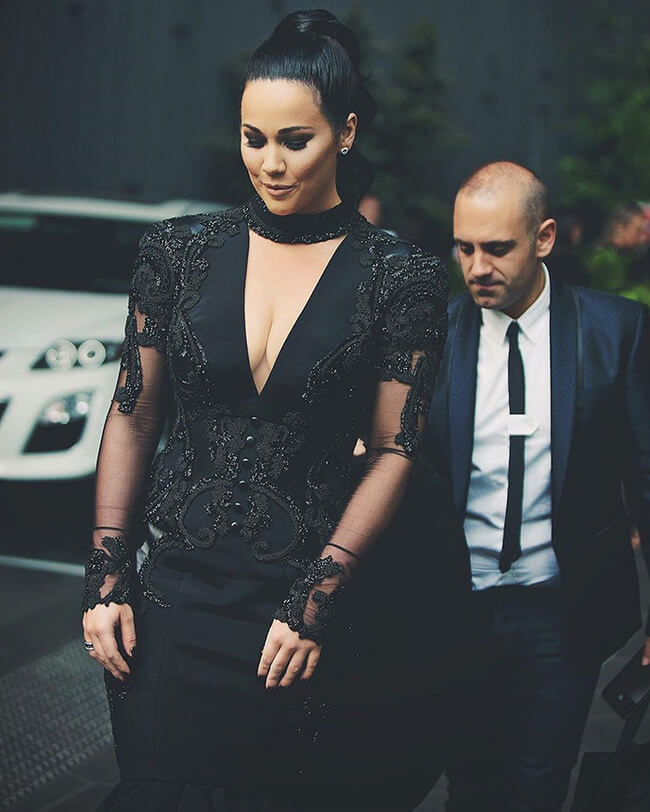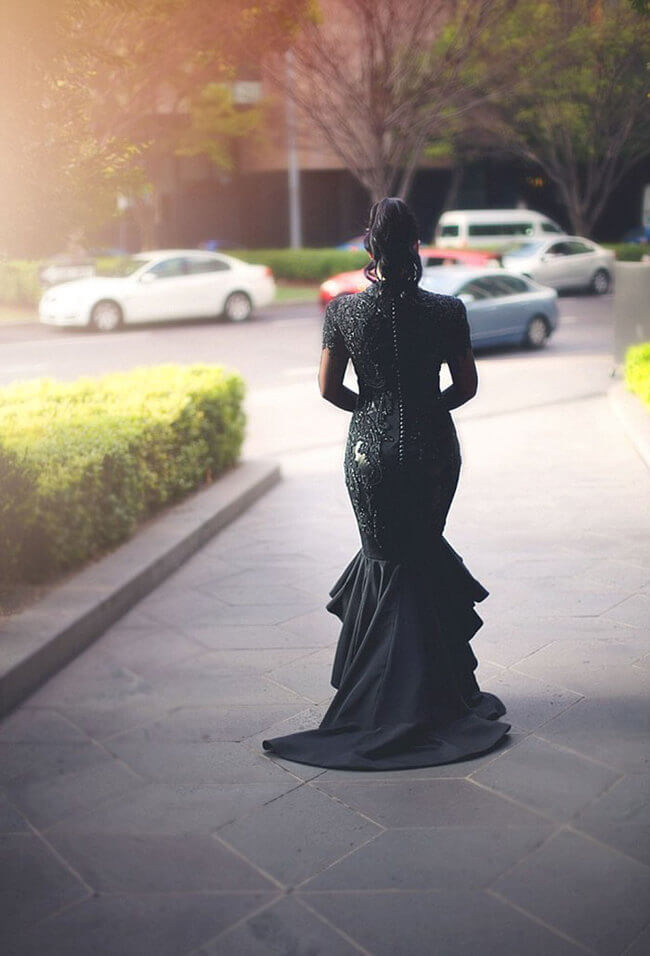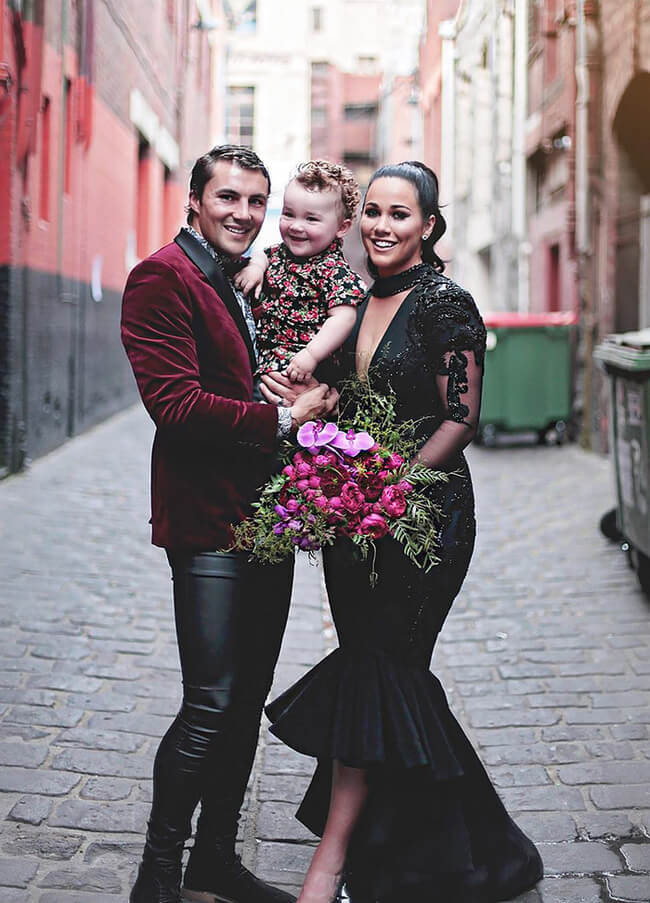 "I simply see it as me wearing exactly what I wanted to on my wedding day, not what I thought I had to wear"
"I didn't do it for anyone else but myself and Jaryd"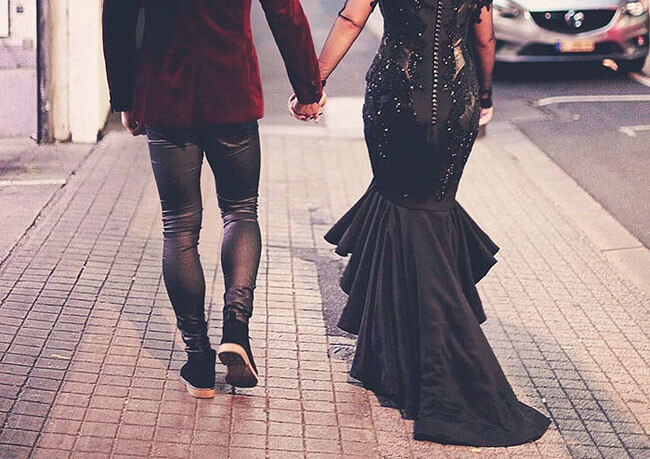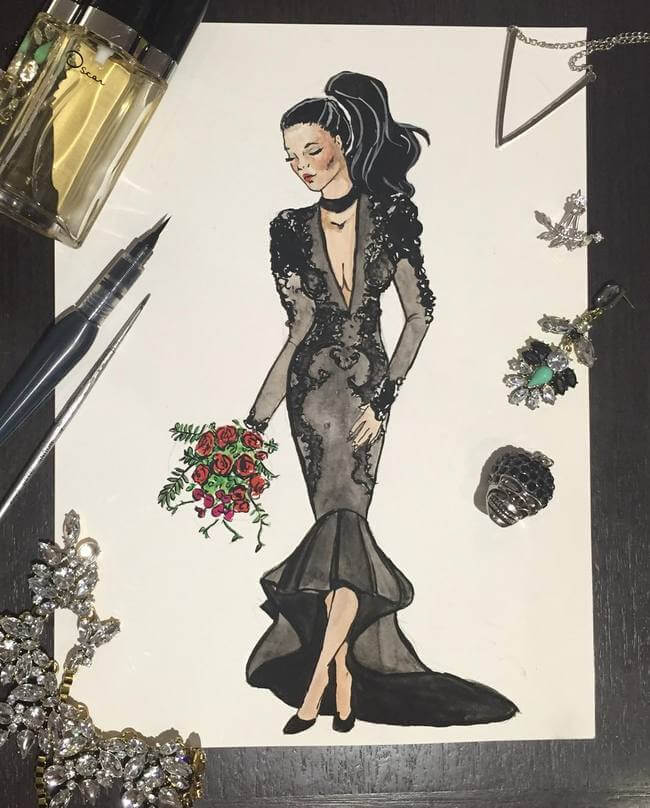 More info: theyoungmummy.com.au | Instagram (h/t: themotherish)
Source: Boredpanda