Artist Phil Vance creates incredible typography portraits rendered entirely in hand-written text. He portraits his favorite characters from various fields – art, history, pop culture, literature…
When you first look at the portrait you might not notice anything unusual. However, close up reveals to the viewer unusual technique this artist uses in shading his works. Numerous sentences, which are in fact inspiring quotes coming from the subject of the portrait, are written all over the portrait in various sizes and layers creating shades, textures, and details. The artist describes this process as "cross-hatching but with words."
Most of his previous word portraits are done in black and white. However, recently Vance started exploring possibilities in using colors. His recent work – Joker, took him over hundred hours of work to get completed.
"I started to imagine painting portraits where you could look through the skin of the subject to see inside of them and read their thoughts. I got really wild with the de Kooning, Picasso, and Escher portraits. They are some of my favorite artists so I wanted to pay tribute to them in my own way while exposing others to some of their wisdom…I like to think of the color portraits as a sort of mashup between my word rendering and Chuck Close's optical mixing," said Vance for the My Modern Met. 
If you like Vince's works in the gallery, make sure to visit his website or/and to follow him on Social Media.
Phil Vance: Website | Facebook | Instagram | Twitter
1.  The Joker – one of the most recent works by artist Phil Vance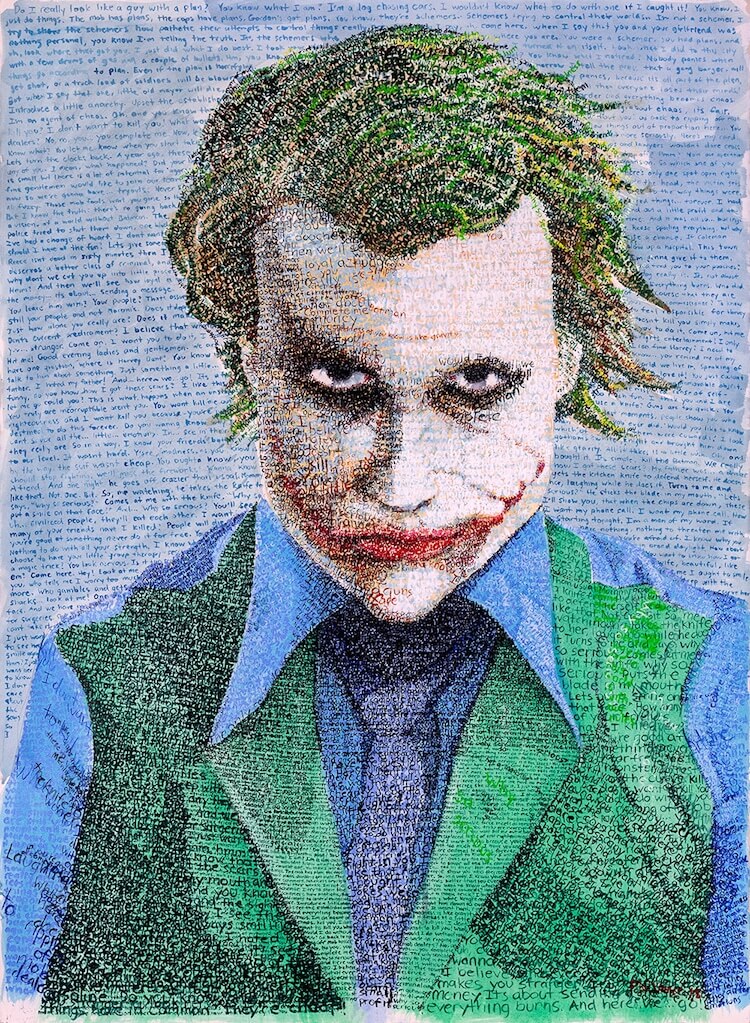 If you look Close up, you can notice countless words and sentences in differing shades.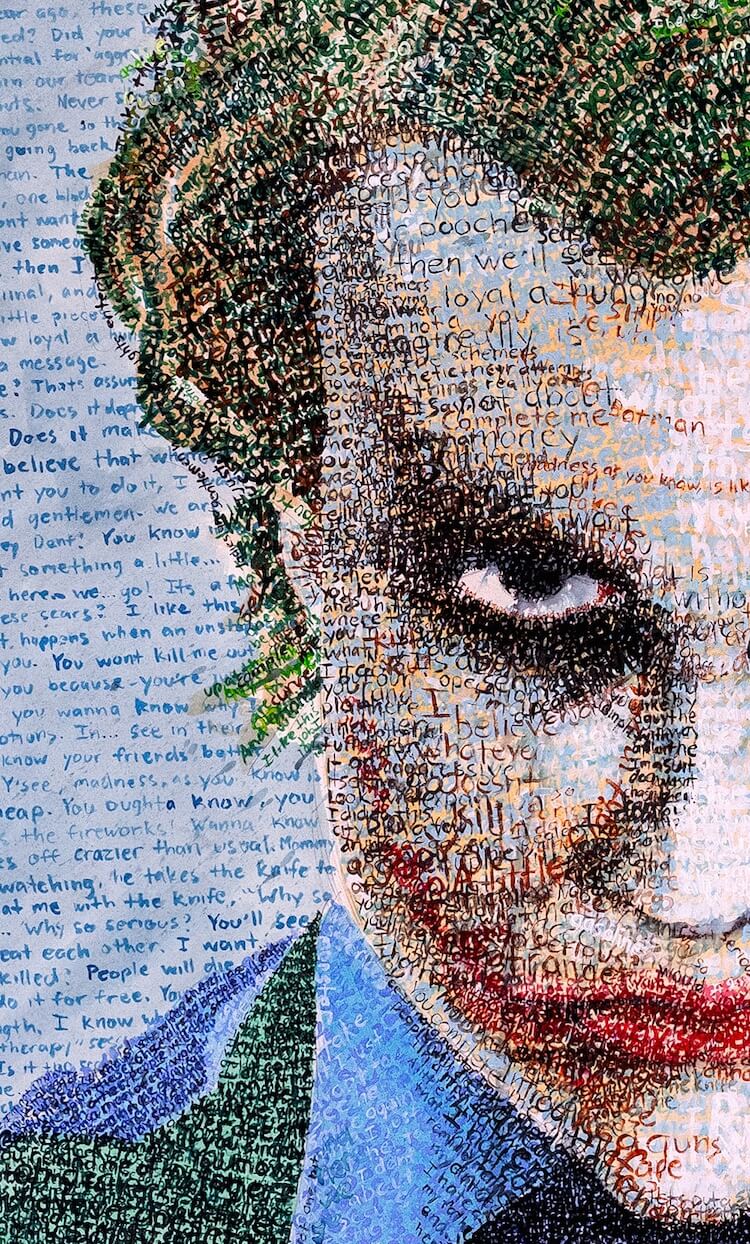 Vance spent more than 100 hours painting quotes from The Dark Knight, for this particular portrait.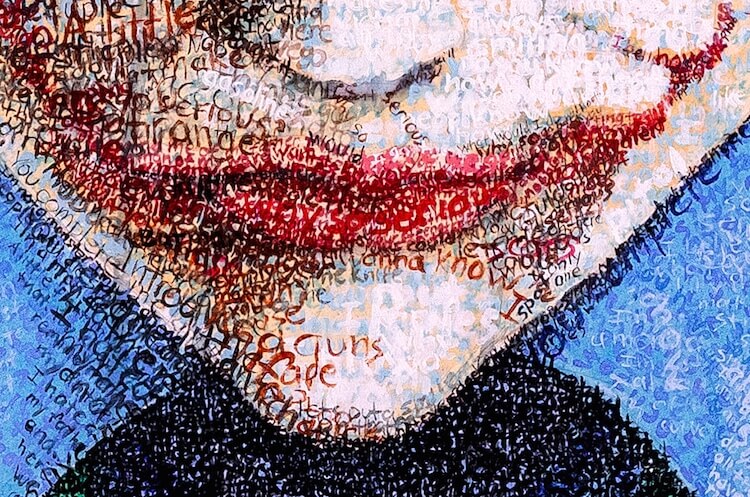 2. Audrey Hepburn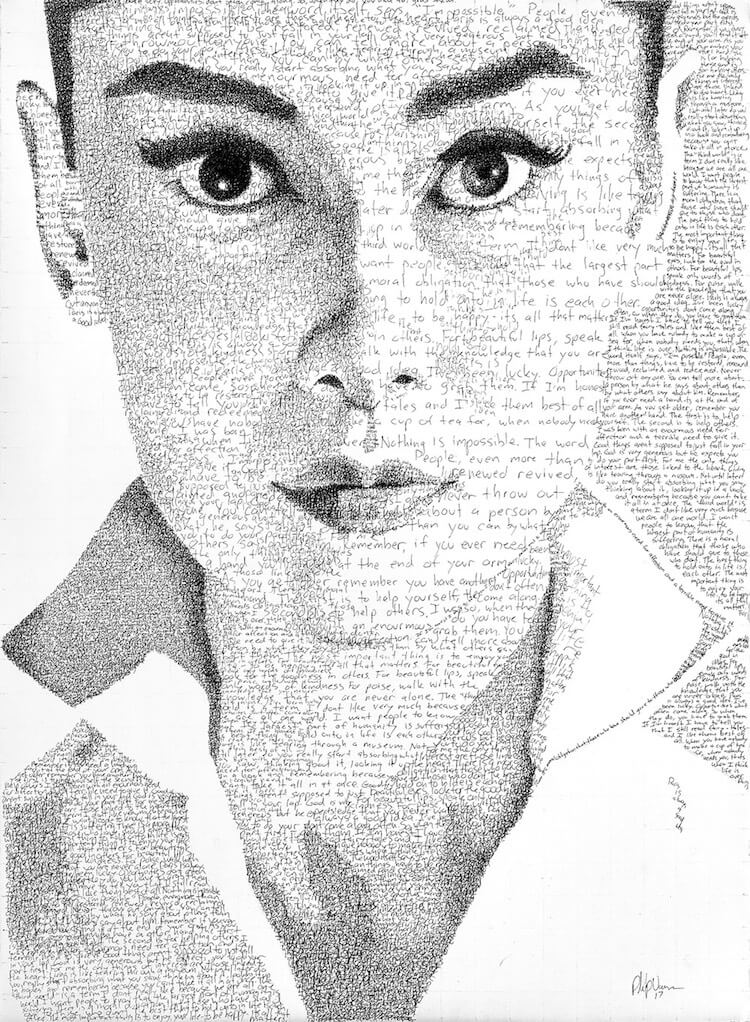 3. Johnny Cash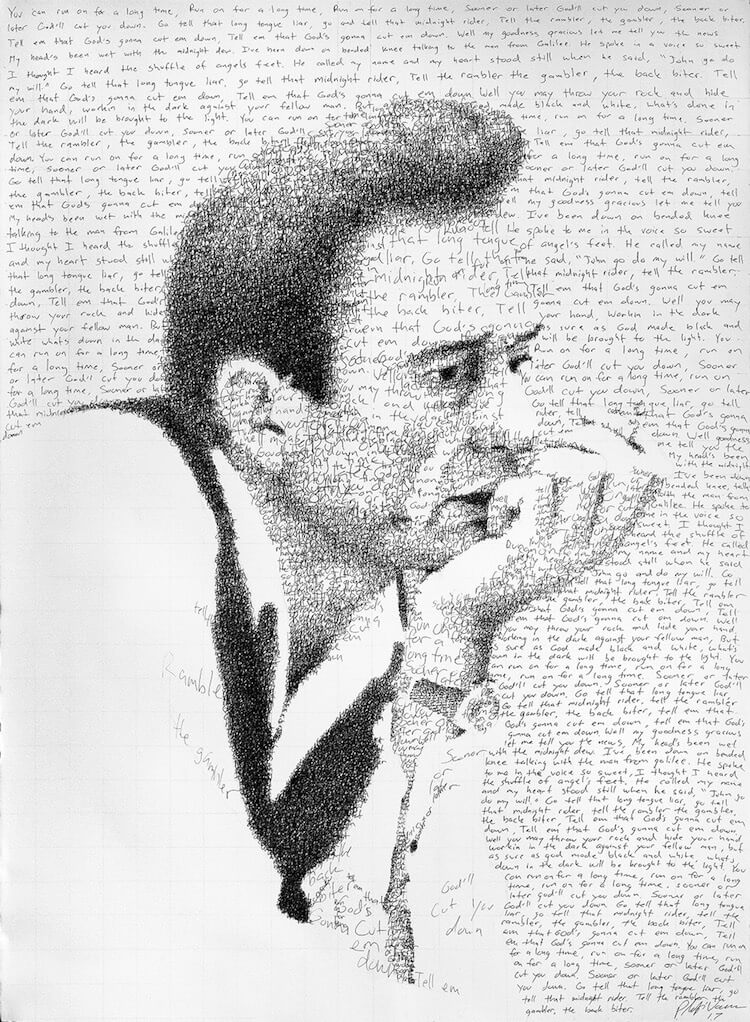 4. Pablo Picasso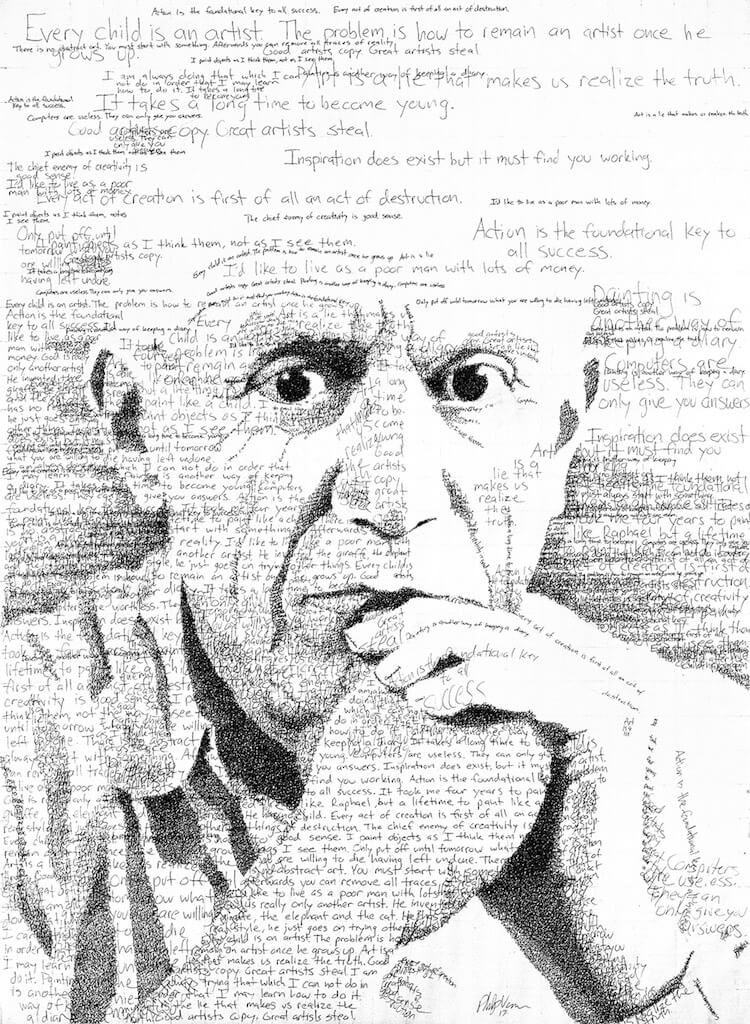 5. Mark Twain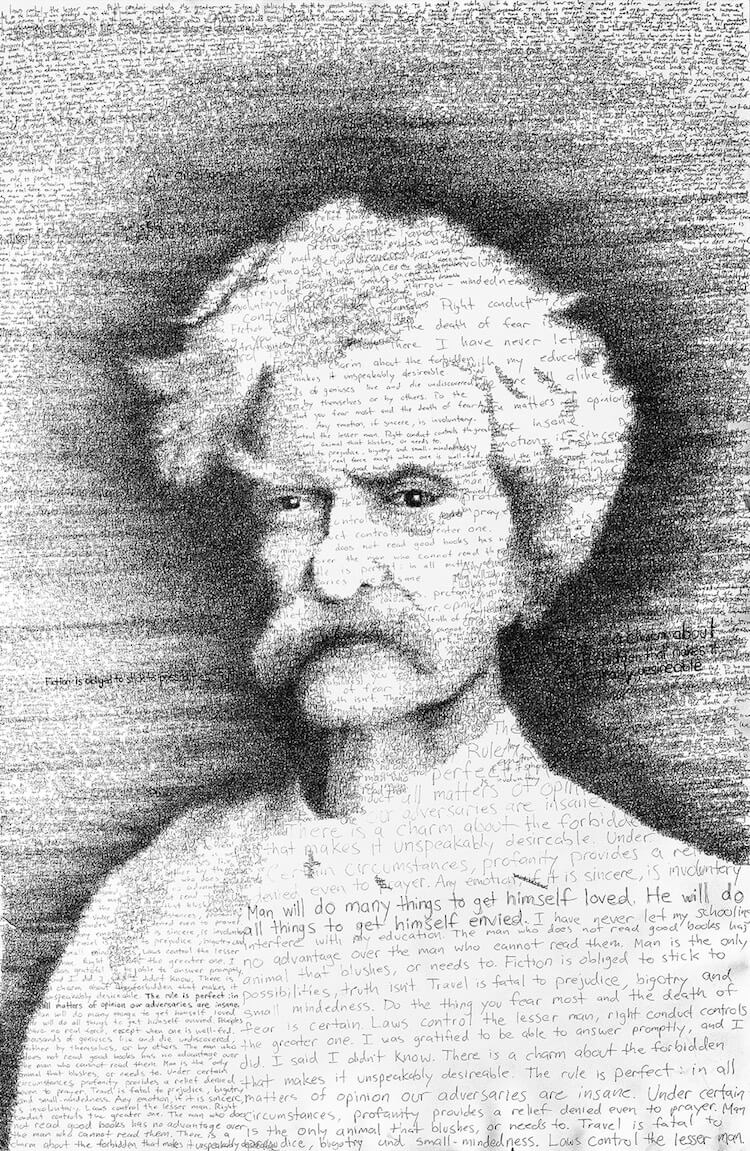 6. Einstein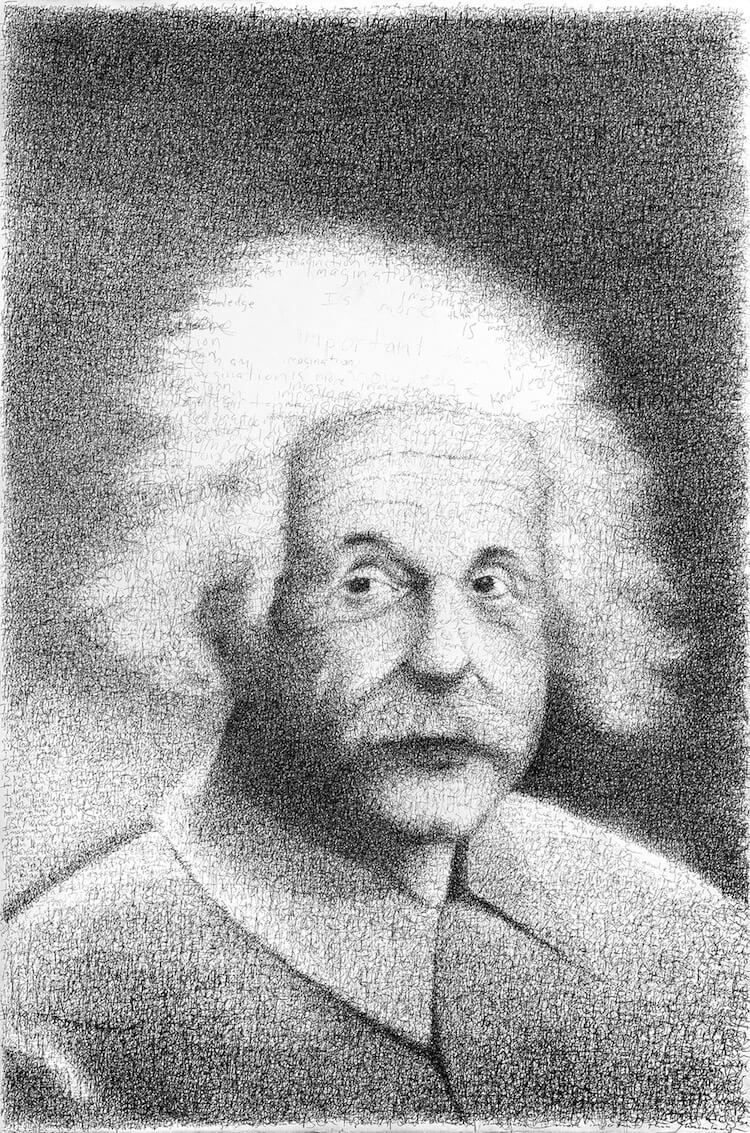 7. Charlie Chaplin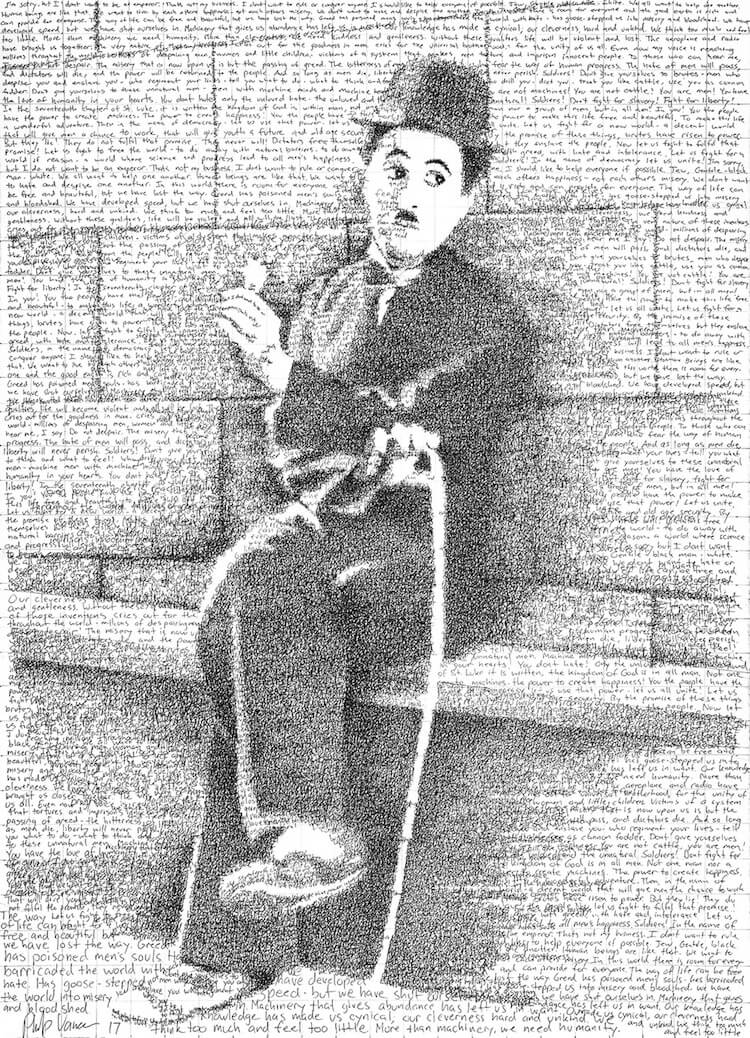 8. Edward Abbey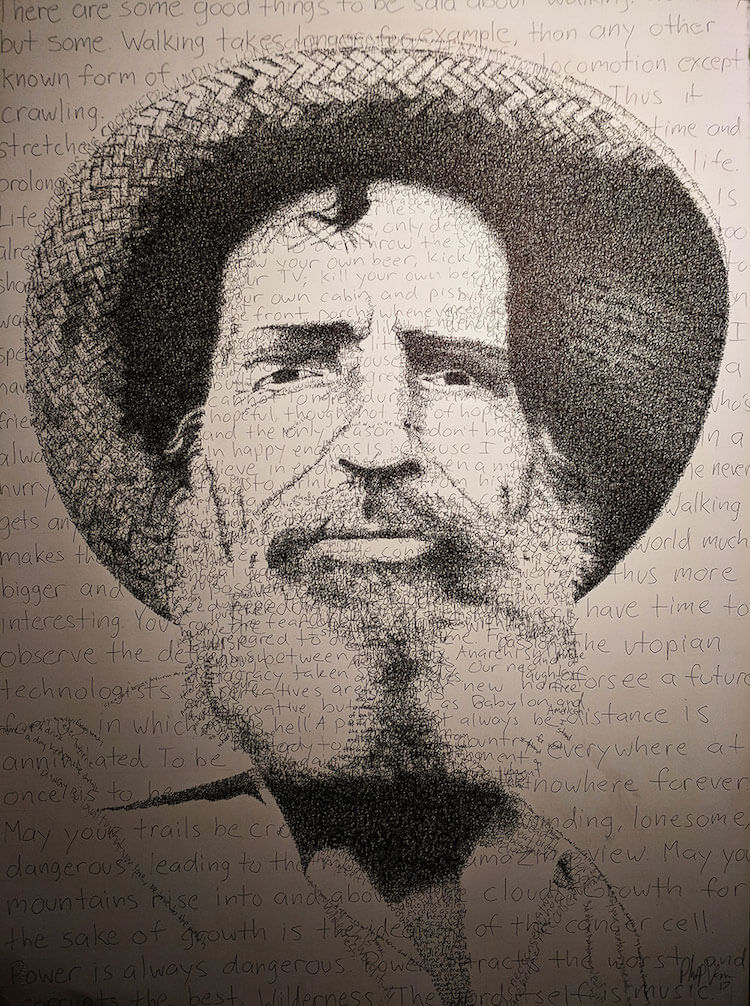 9. Bob Dylan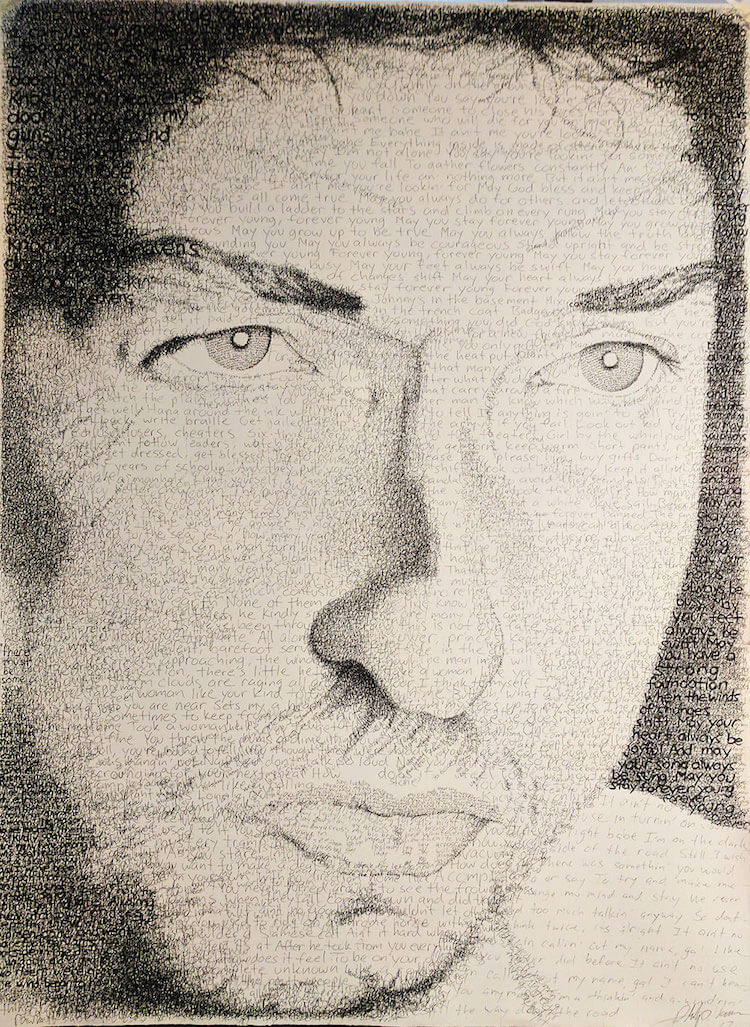 10. Hauna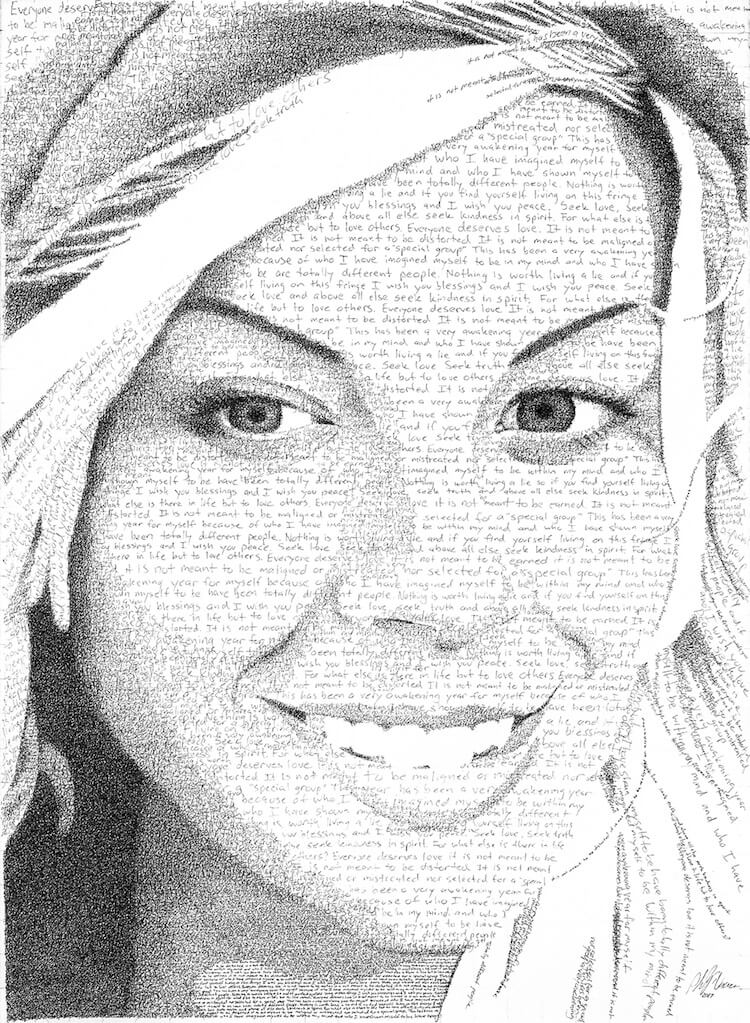 11. Mitch Hedberg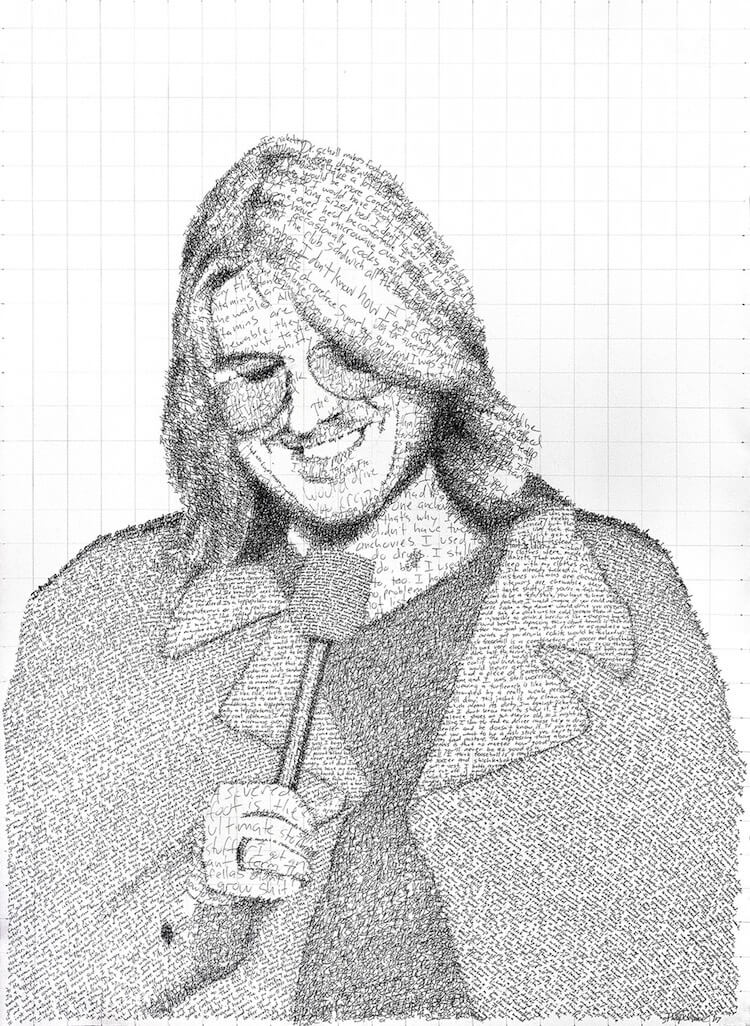 12. Nikola Tesla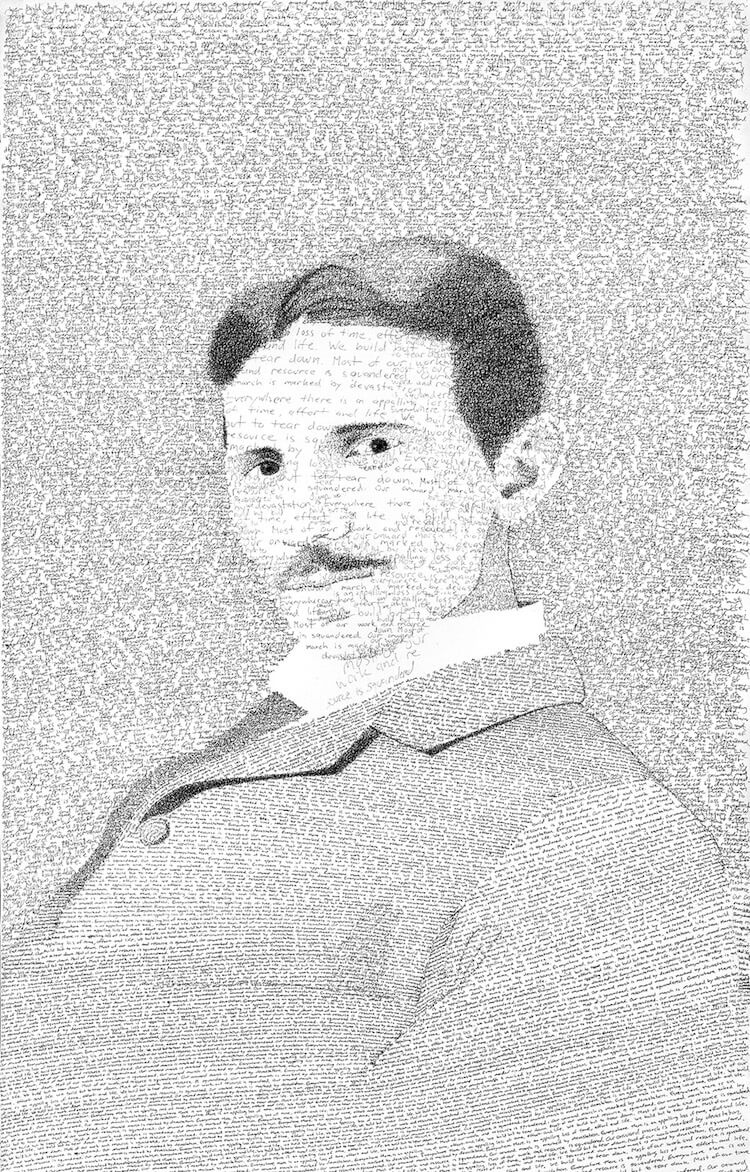 13. Nina Donovan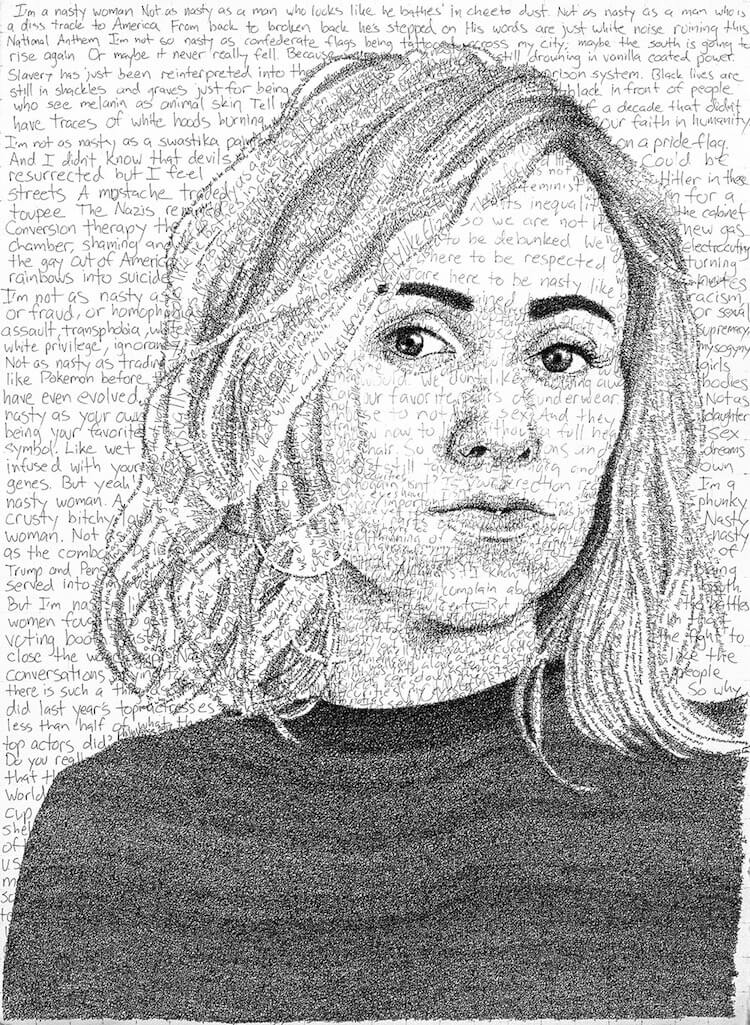 14. Willem de Kooning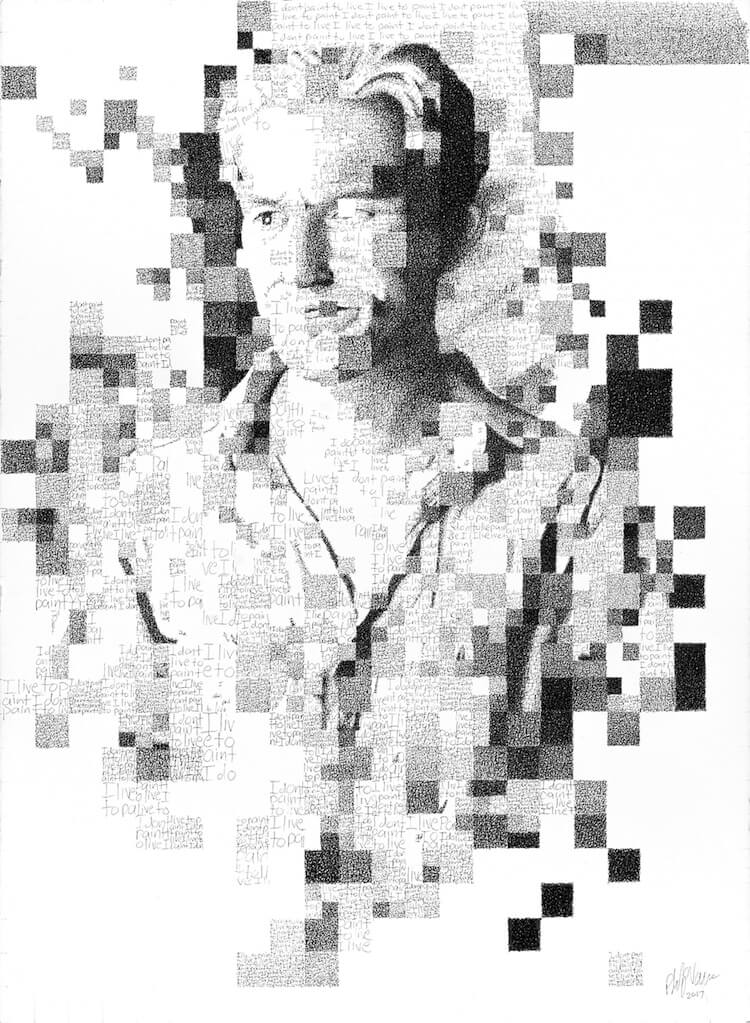 15. MC Esher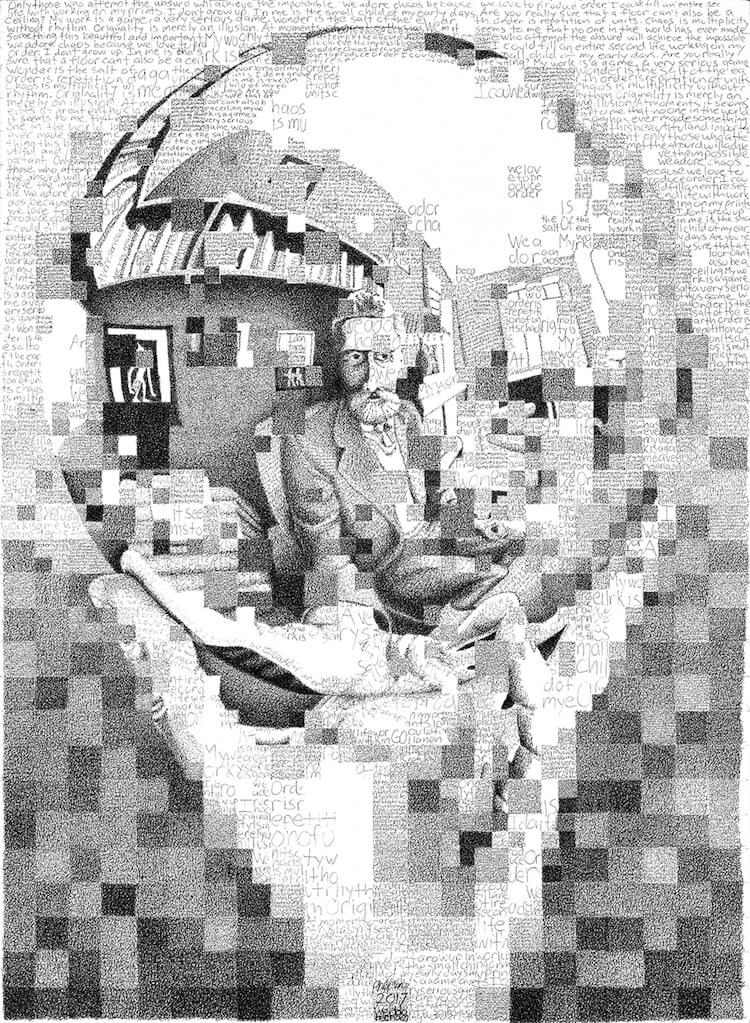 Via: mymodernmet