In December of 2015, Cindy Chinn's first ever small scale pencil carving piece of a train went viral across the internet. Now, her amazing pencil carvings pieces are doing it again with her most elaborate design yet at the top. The Elephant Walk.

When creating the train carving, Chinn used a 5x diopter magnifying lamp. However, this time around, she knew that she needed the ability to create even more detail and opted to buy a 90x diopter magnifying lamp.
Without this new piece, Chinn "would never have been able to get the detail that I was able to get in the elephant's skin or the baby's trunk, which was really crazy hard to carve without breaking…
I found myself holding my breath a lot."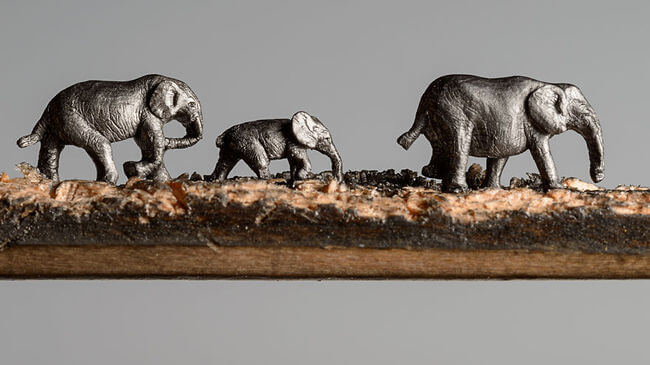 "The design started out simple, an elephant with a foil stamped logo. Then I got carried away…after looking at reference I decided that I needed to carve a family of elephants walking across the Serengeti, because carving just one elephant wasn't challenging enough!," Chinn says.
The final piece, commissioned by the Epiphany Elephant Museum, took her a few days to complete.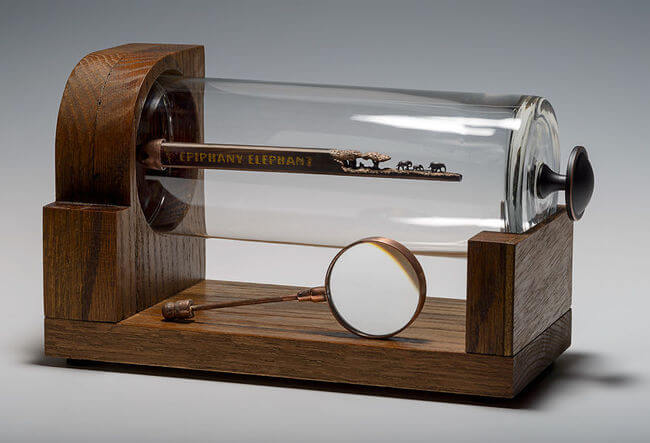 Using the wood of the pencil, Chinn carved the tree tops. She also scored the wood to create the look of grass.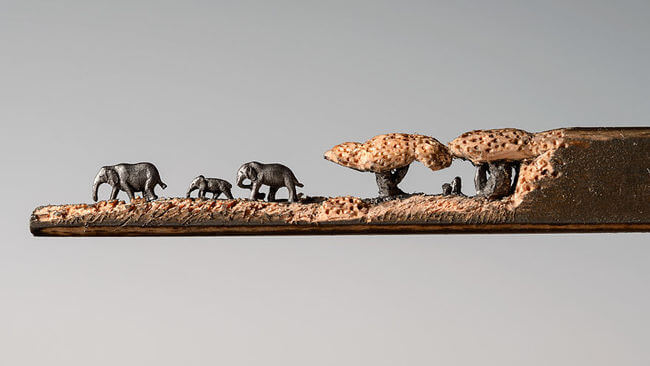 The tree trunks, along with the elephants, were carved from the graphite lead of the pencil.

Starting with a carpenter pencil, adding grid lines for reference, Chinn carved each elephant from a different pencil.

You can imagine how much work goes into every one of these pencil carvings pieces

Using the magnifying lamp, the basic shape of the elephants were etched out.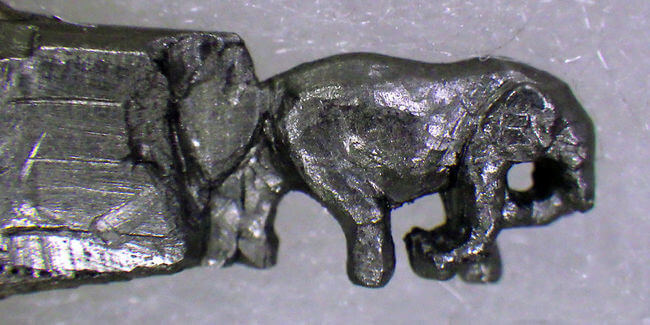 Chinn sometimes had to use her own tools to carve because some pencil points were not small enough to capture the exact dimensions she wanted.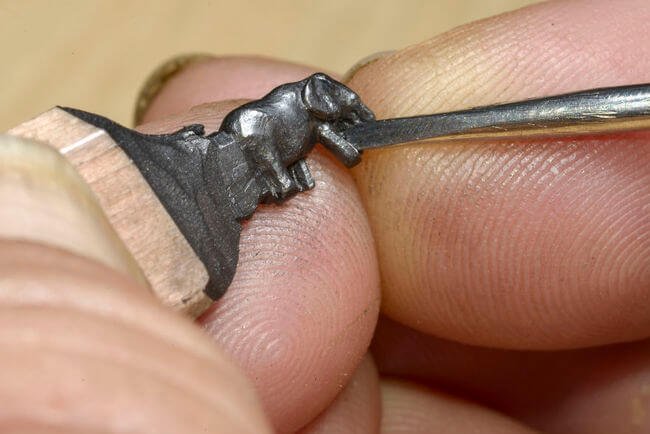 To complete the design, she finished with the skin texture.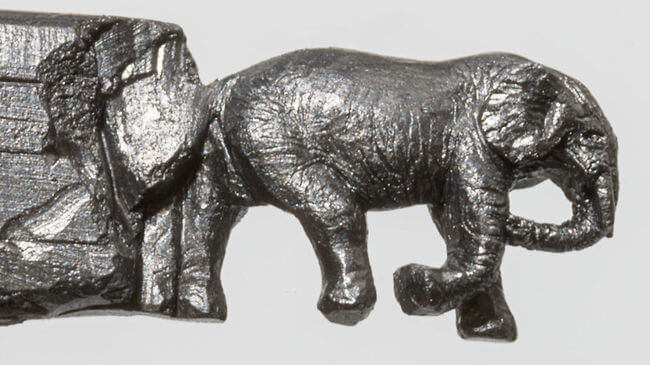 Below is Chinn's work station, complete with magnifying lamp and trinocular.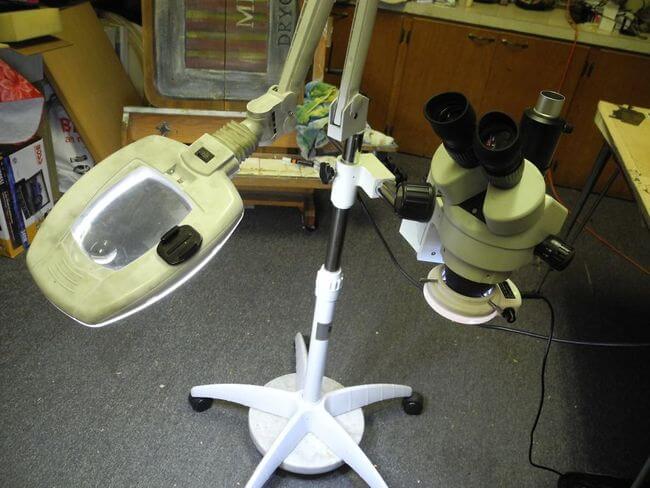 Chinn has also carved out many other tiny things, all very unique and one-of-a-kind. To learn more about this amazing artist and her pencil carvings, you can "like" her on Facebook, visit her website, and also check out her ETSY for more designs. You can even purchase a custom order!
In the meantime, have a look at a few of her extraordinary designs below:
Graphite Mitt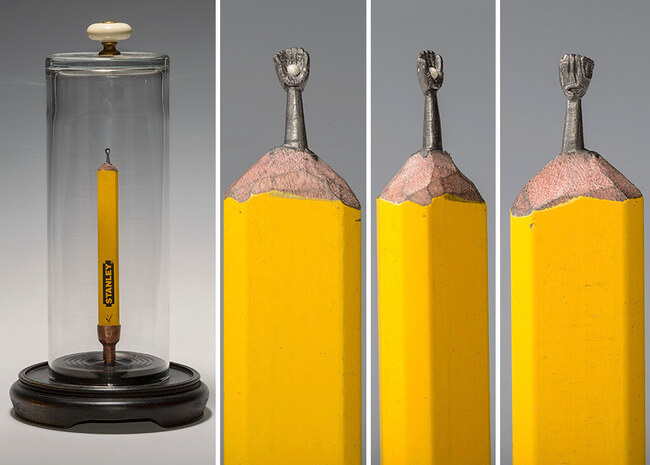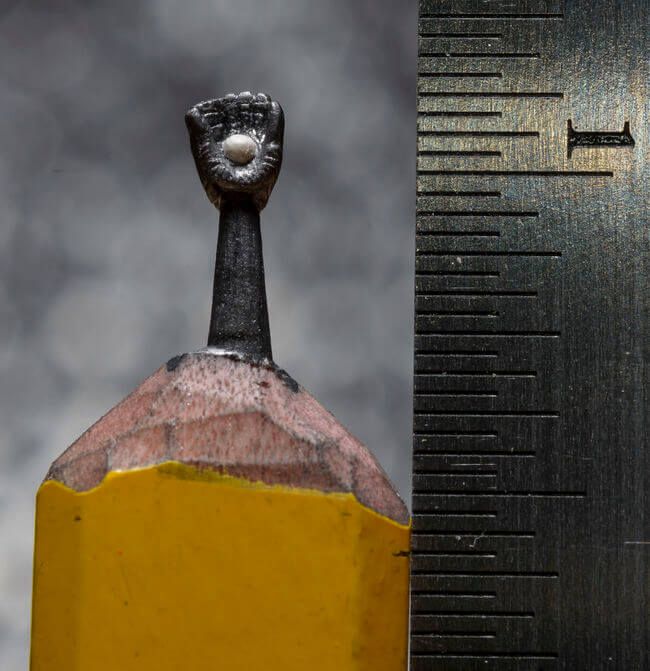 Inside Art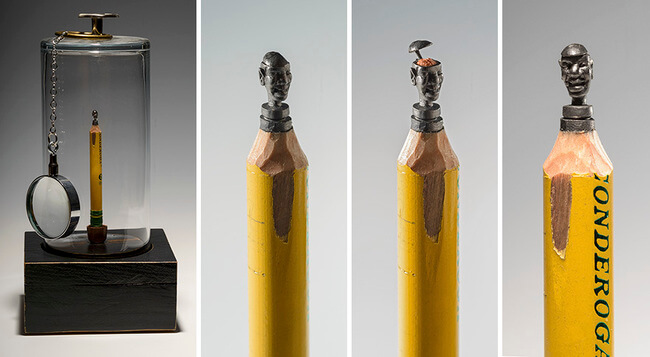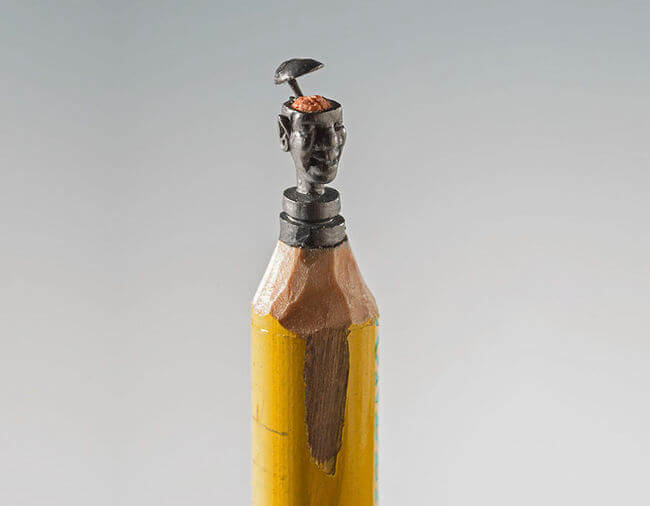 The Beast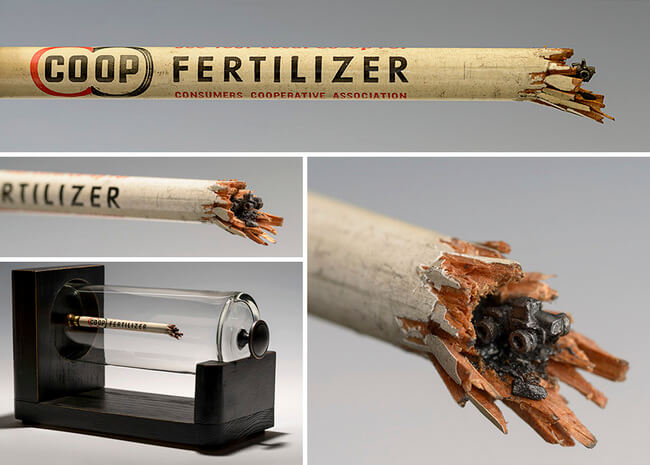 A Day At The Beach