This is exactly what I needed today. It's -15 C degrees outside and one must feel cold to the bones. However, going through this gallery my heart got warm first and then spread the feeling on my entire body. Babies and dogs are definitely irresistible sight and if you don't feel anything while watching these adorable photos you better think what's going on with your heart.
Little Archie Spence, who is a few months old, and English Pointer called Nora, are the main characters of this heart- warming photo story. They become such good friends that they literally gravitate one to another into gentle hugs and squeezes.
The mother Elizabeth Spence, from Manitoba, Canada, captures beautiful moments of their friendship with a camera and she is kind enough to share the joy with the world. She is a mother of three and has three cats and three rescue dogs.
Elizabeth, 43, said for MailOnline:
" I thought it would be fun to document and share these daily love fests to show how awesome rescue dogs are. The majority of people are overwhelmed by the evident love shared between them and are thrilled and moved to see it."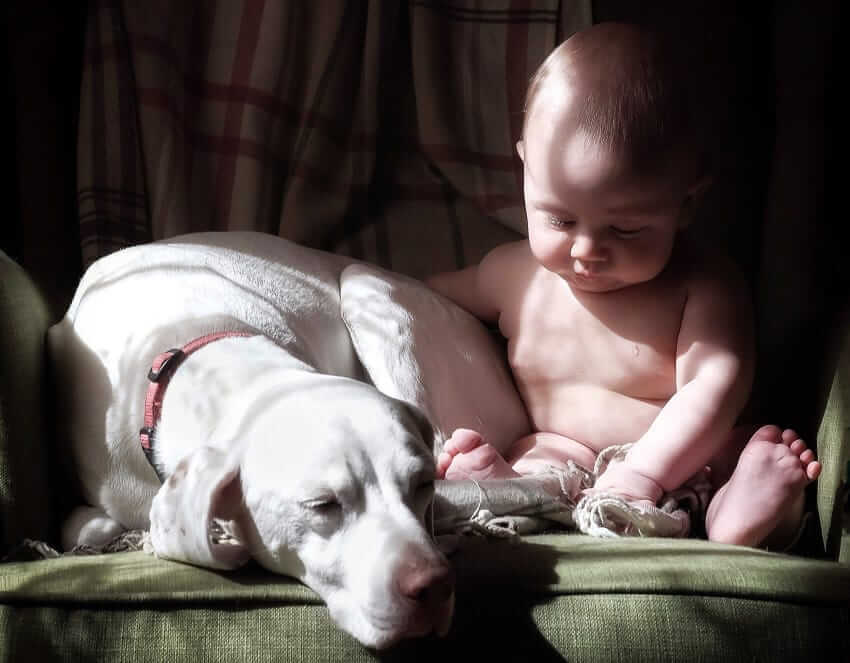 Little Archie and rescued dog Nora sleeping in the spoon position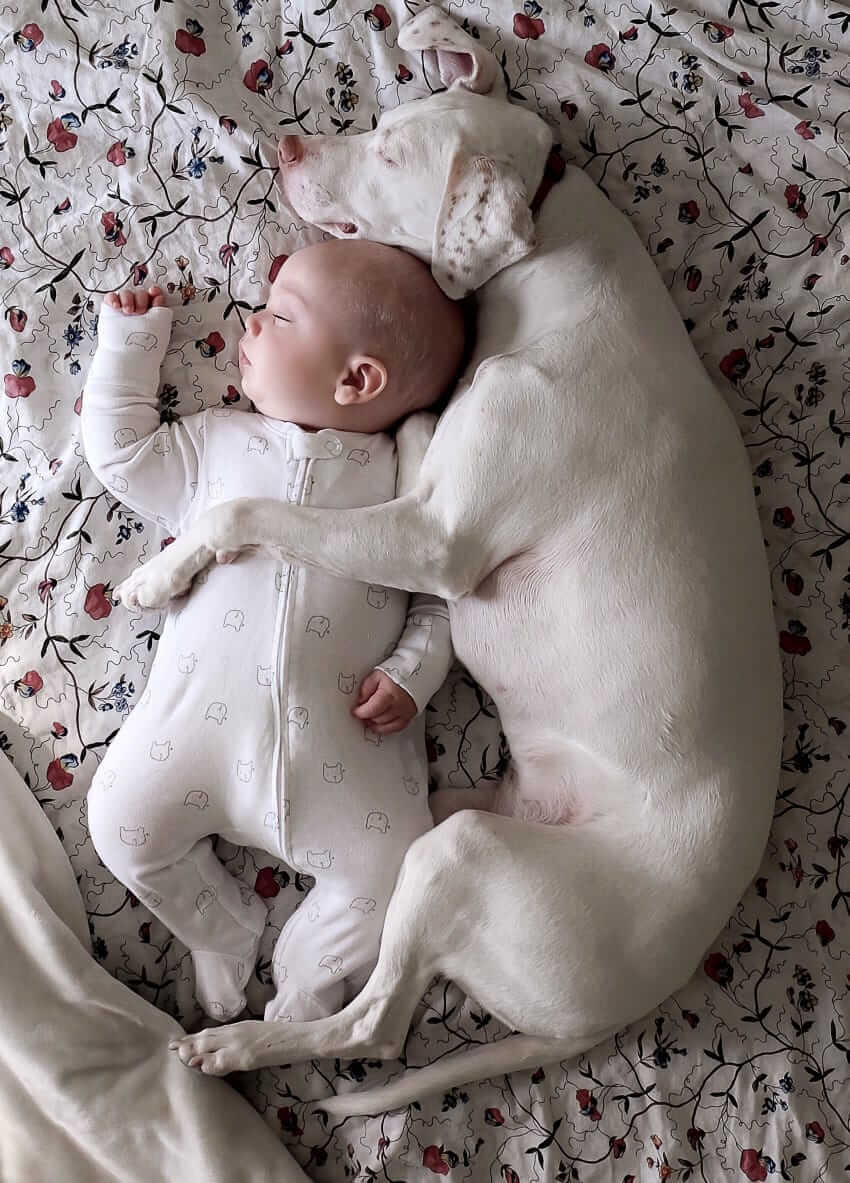 "While some might be wary of making dogs like these members of their households, as my experiences and photos attest, rescue dogs can be some of the gentlest, most loving dogs imaginable and really deserve a chance at adoption"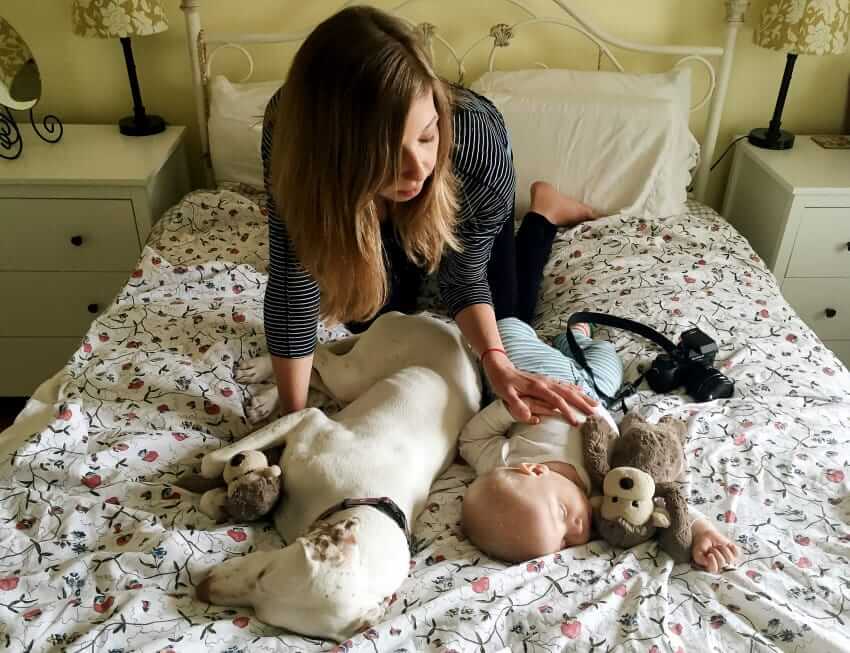 Both of them have a toy to snuggle with during a nap.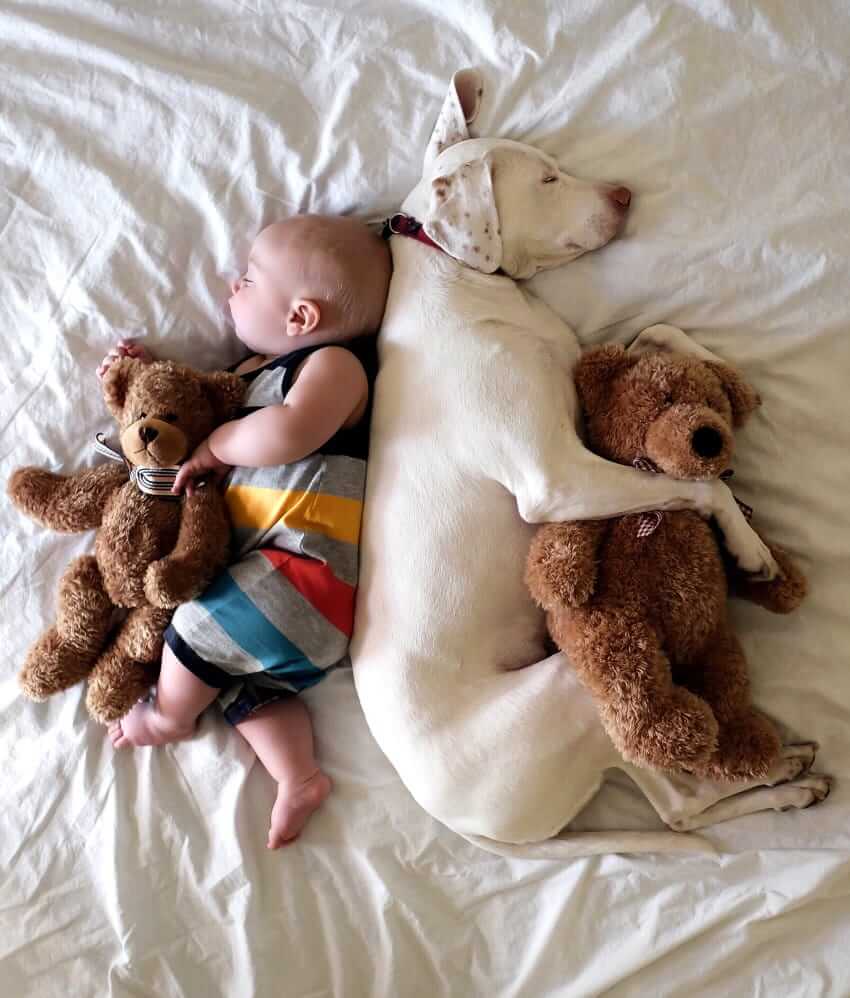 The cat can do, too.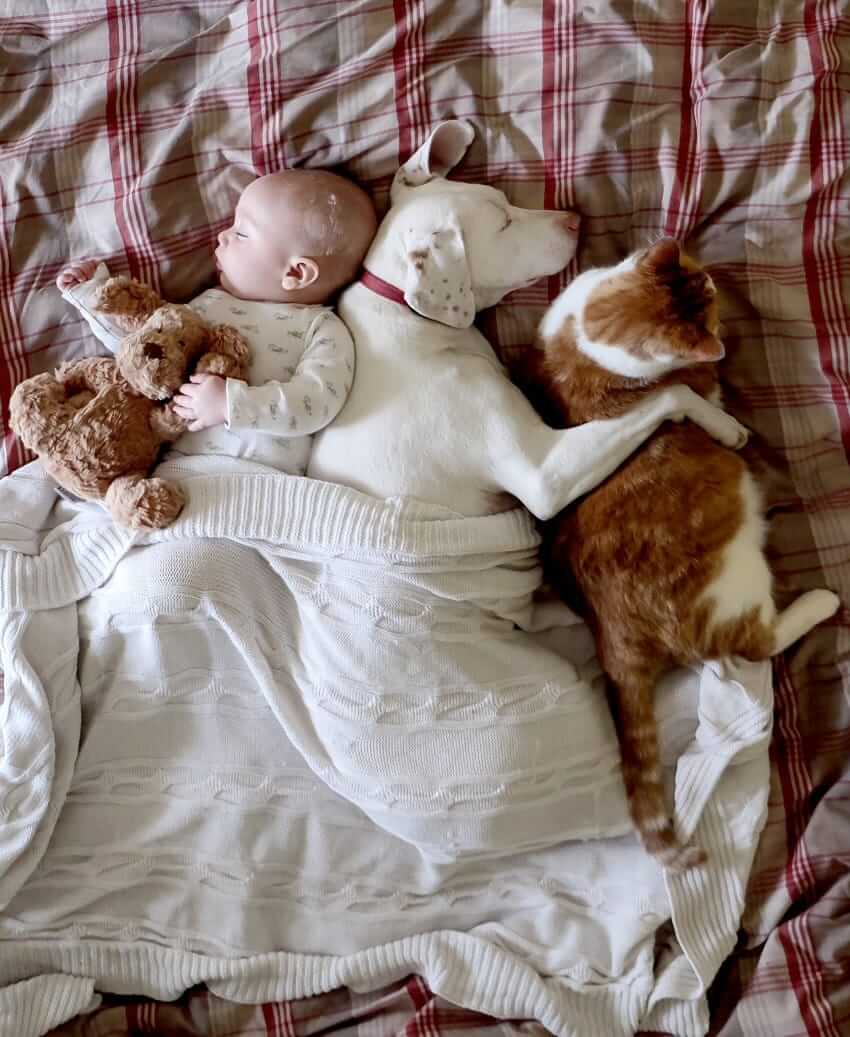 Nora is not choosy, obviously, when it comes to napping buddies.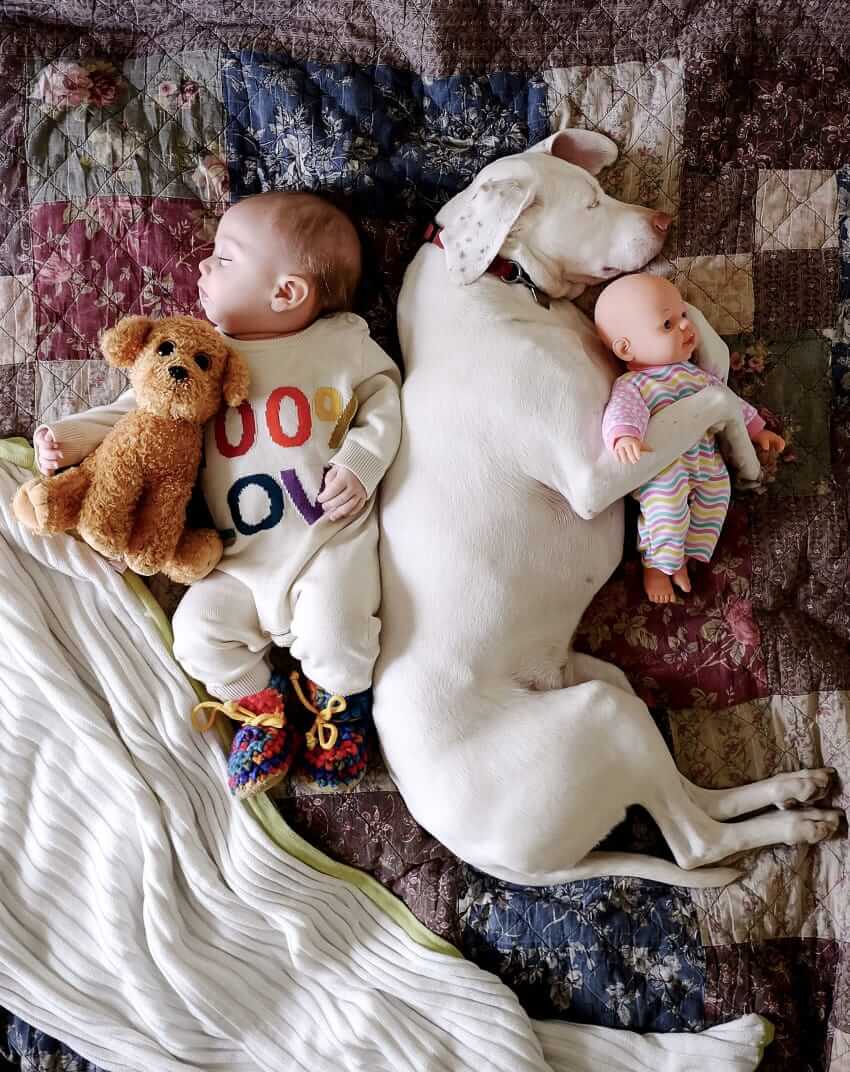 There are three rescued dogs in the house.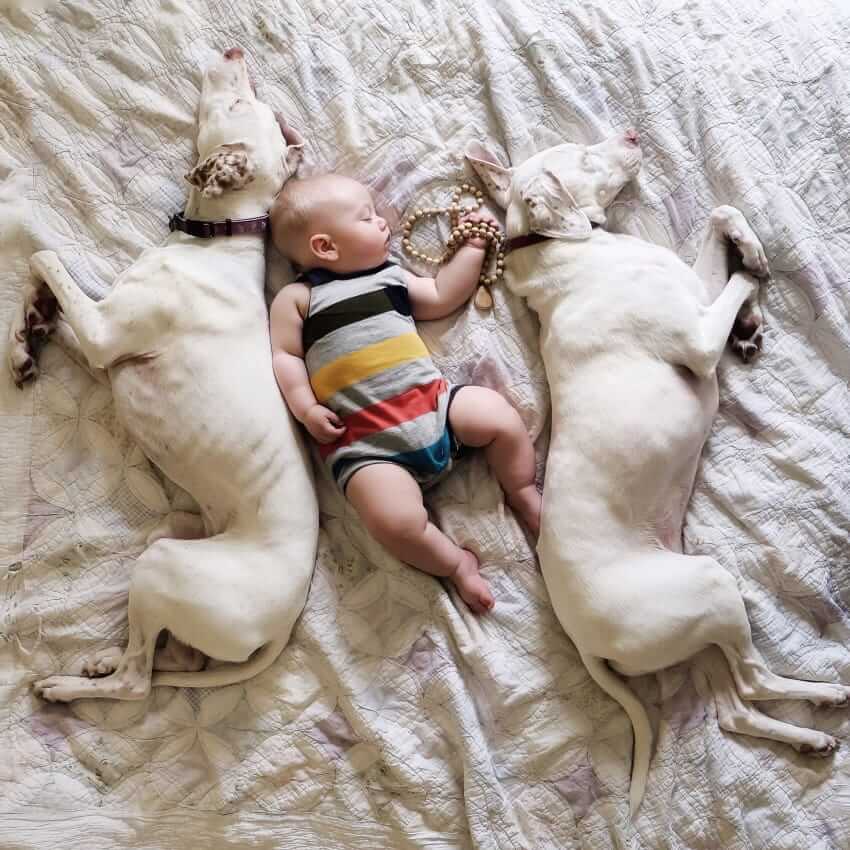 Always together, Archie and Nora.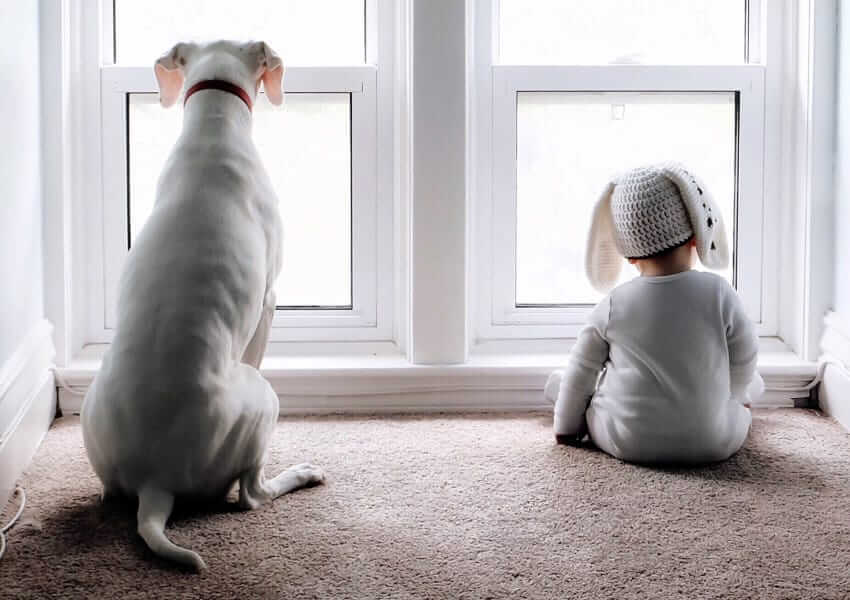 Best friends forever.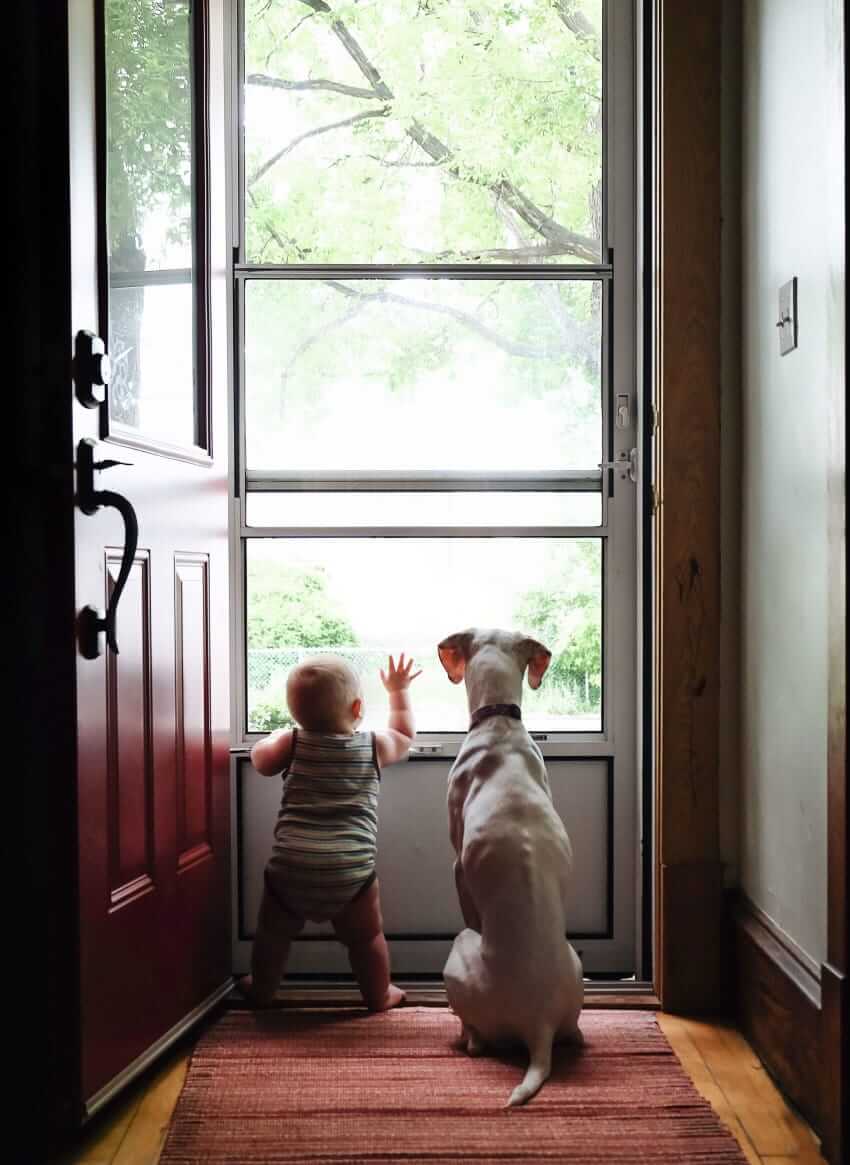 "The photos really are not that difficult to take as the dogs and baby really do gravitate towards one another."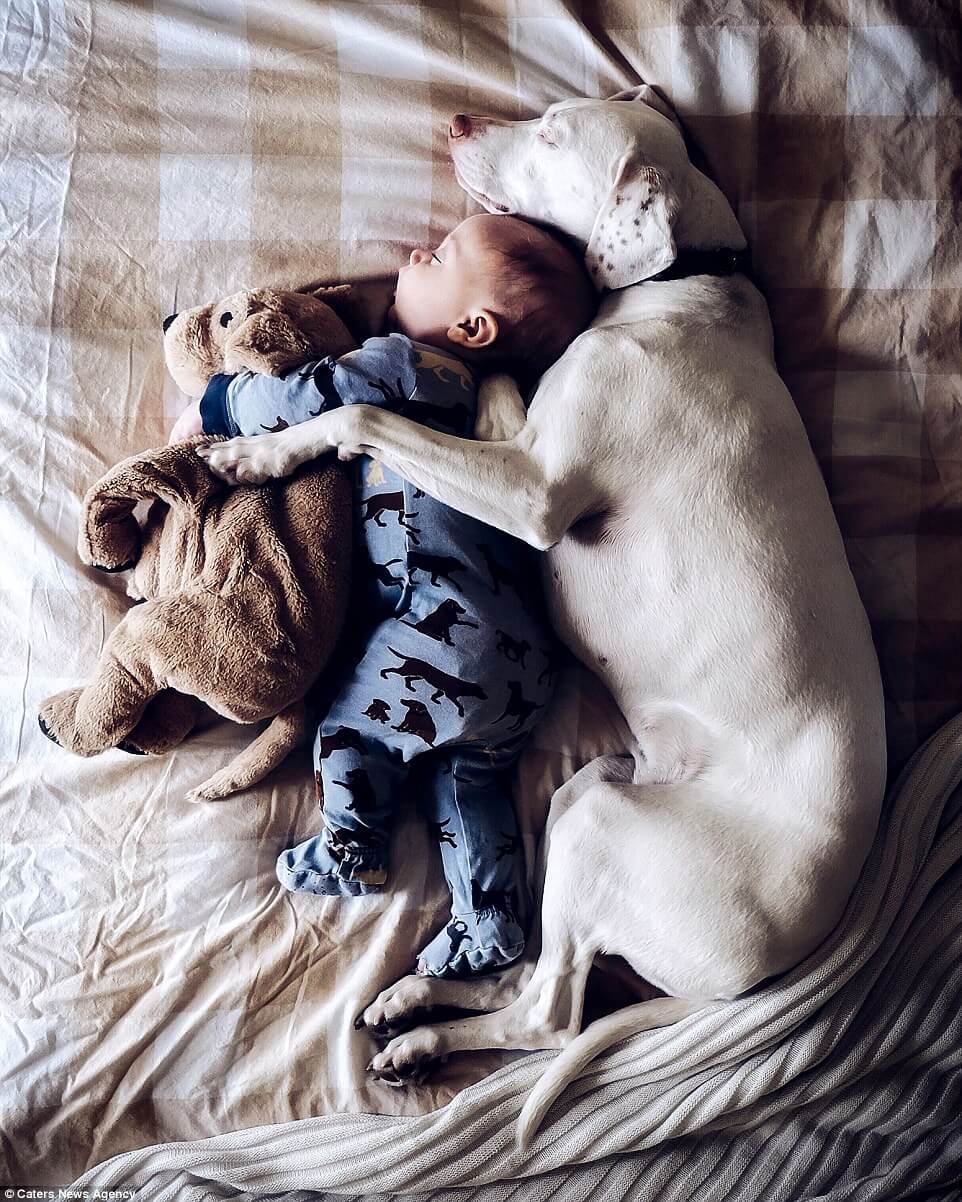 "Generally, if I prep a shoot around Archie's nap time I'll be sure to get a lovely shot as at least one dog is sure to be hanging around hoping for a cuddle around that time."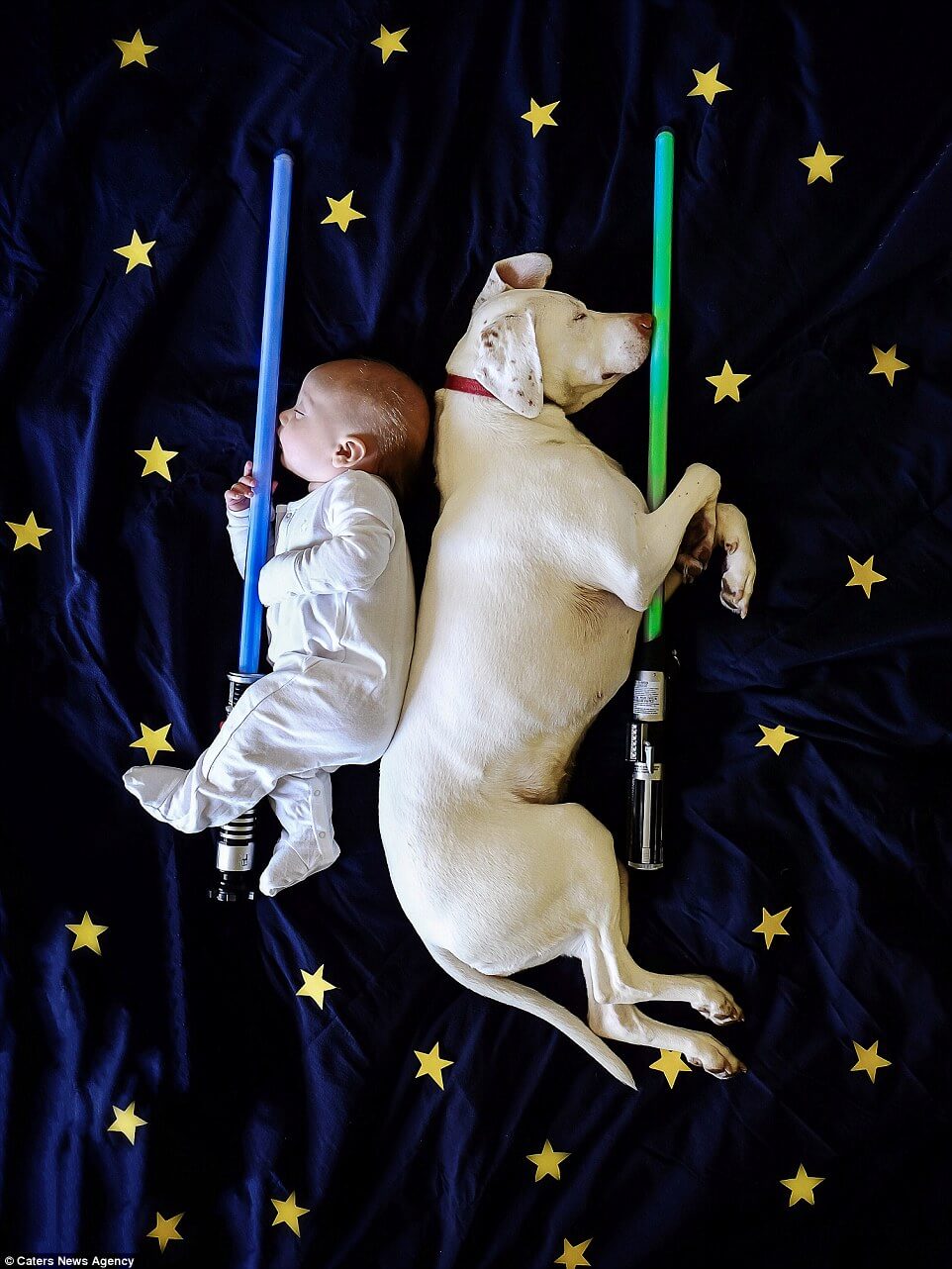 Elizabeth in action, while Nora and Archie are napping.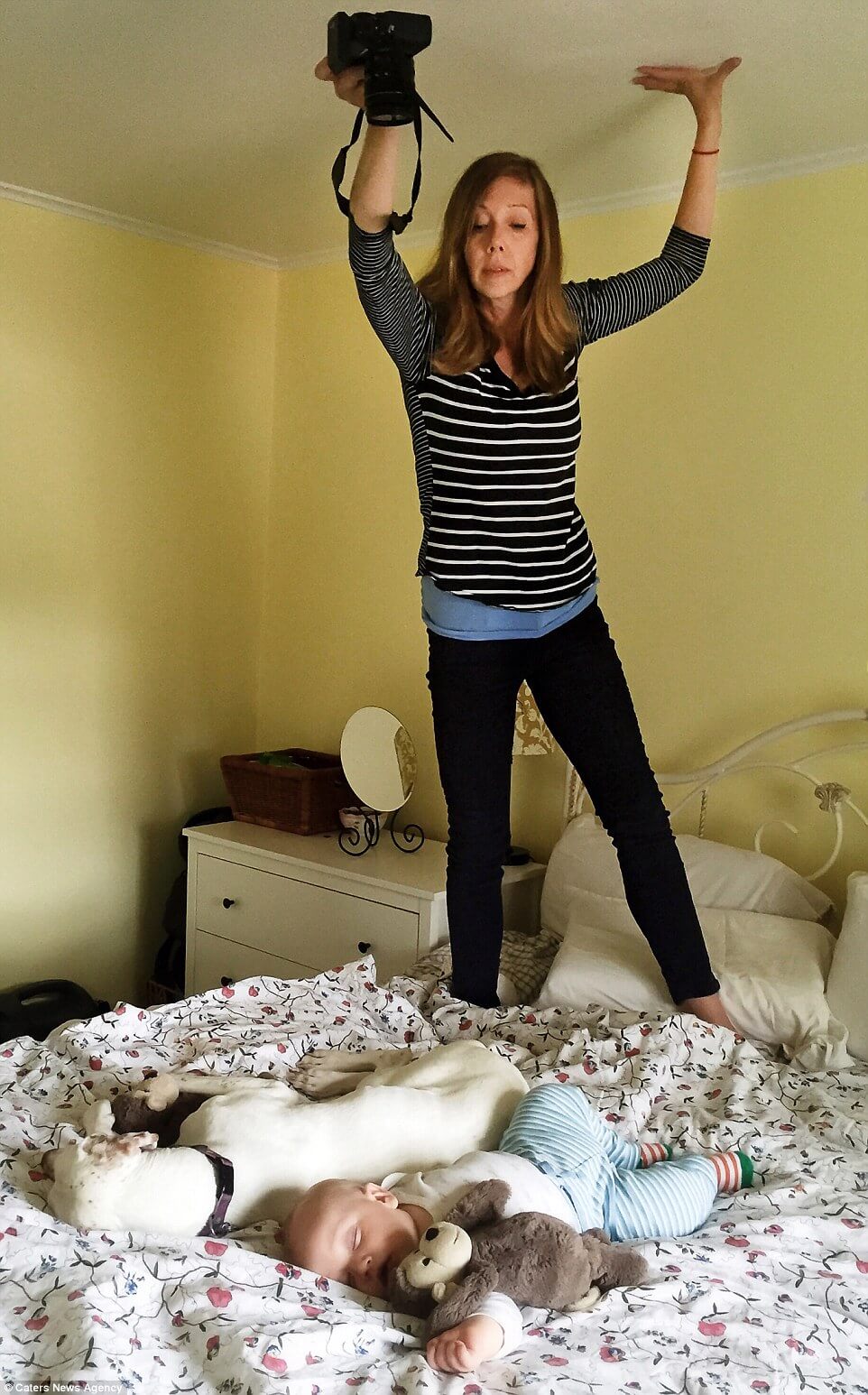 If these Nora and Archie pictures warmed your heart too, please share with your friends
Source: Instagram