This is a whole different way to use sugar. There's always been a certain appeal to sugar cubes. They make you feel extra fancy when you ask your guests "one lump or two?" But these bone shaped sugar cubes like skulls and bones make you feel like a badass when you drink your coffee or tea. They float around and dissolve in your drink like something out of a supernatural movie.
I'm going to buy some of these and when my boyfriend makes me coffee, he can ask me "one skull or two?" Skip the gross, artificial sweeteners and go with these skulls carved out of real sugar. No chemicals or additives. Just good old fashioned, natural cane sugar. If you're trying to lose weight, enjoy these skulls in moderation, of course. Who's going to carve awesome skulls out of Splenda anyway? can they even do that? I'm pretty sure they can't but even if they did, they'd be late to the party. These sugar skulls are going to take over the sweetener market.
Take a look at these super cool, yet slightly creepy, sugar skull cubes and let us know what you think in the comments.
If you're a tea or coffee person, add some coolness to your morning routine with these cool bone shaped sugar cubes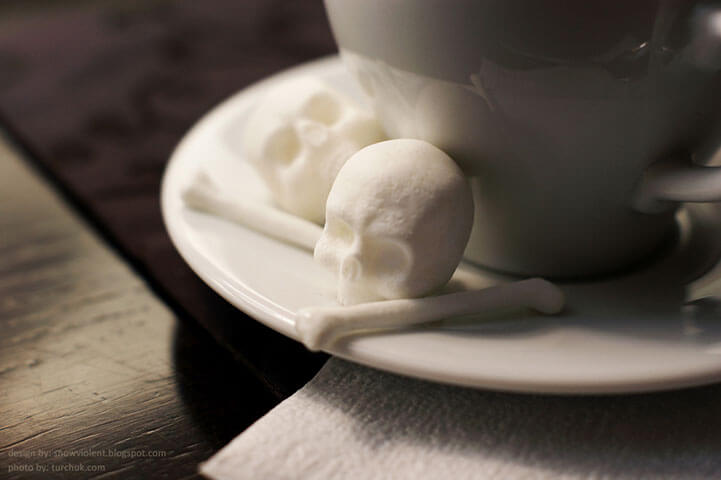 The cubes are all made from real sugar, none of that artificial crap that's really not good for you ( not that real sugar is good, but you know )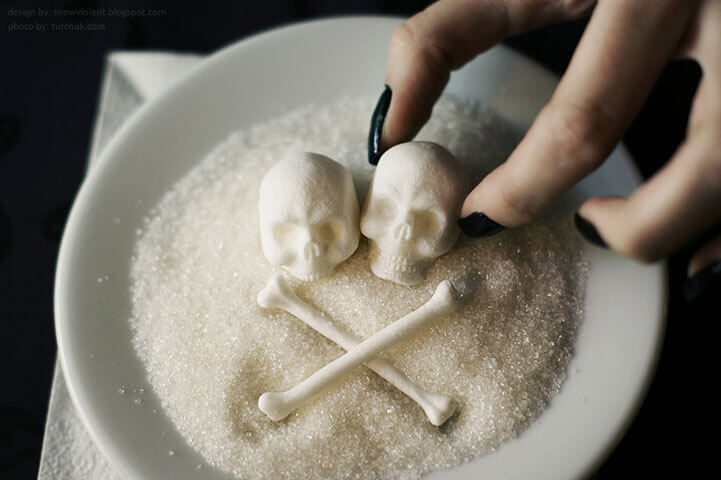 When you place the cubes in your cup you can enjoy looking at these skulls slowly melt away inside your hot drink, it's pretty cool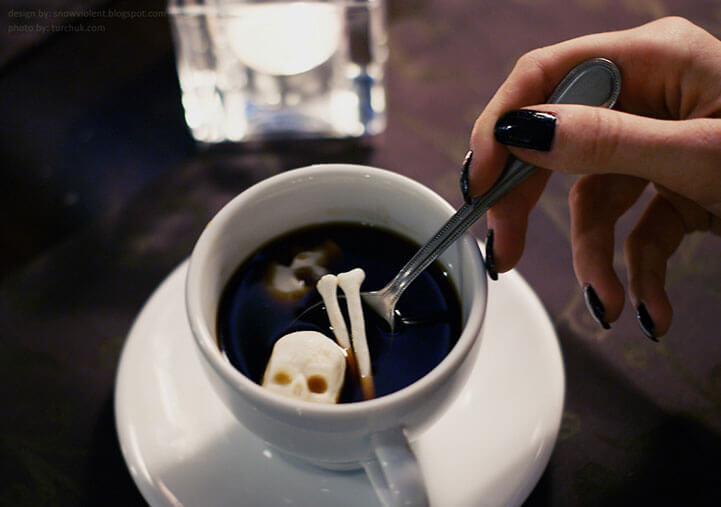 Think about what a great conversation starter these sugar cubes are, when your guests see these, they will freak out a little bit LOL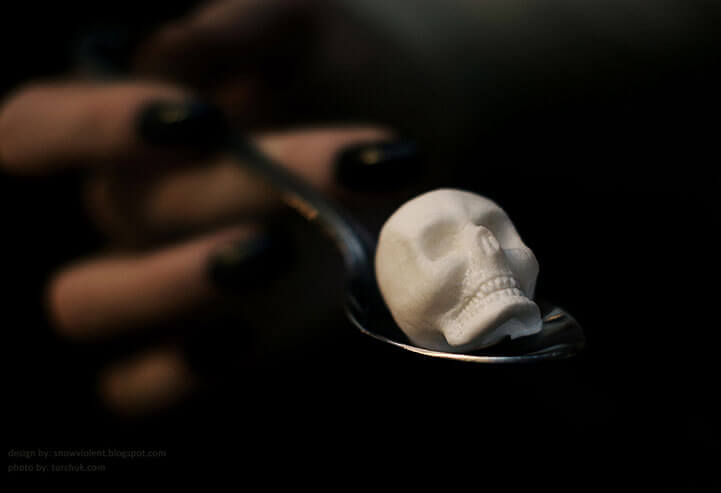 The cubes come in shapes of skulls, bones and other body parts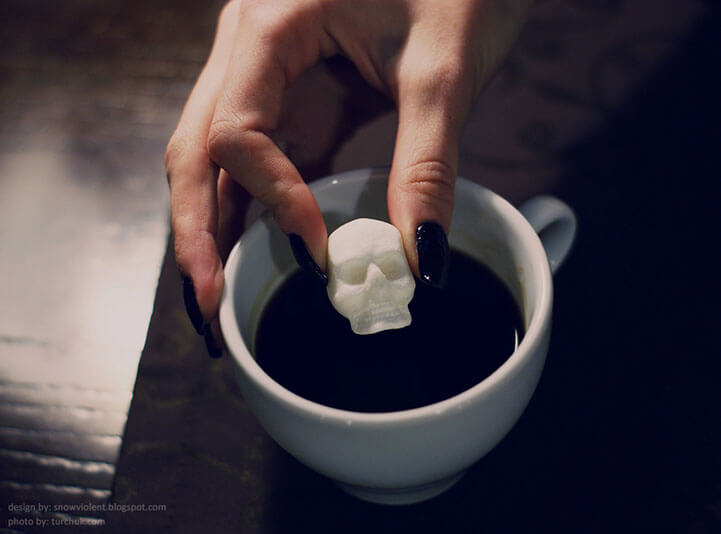 I'm getting these for sure!
They do look so good you'll want to just eat them like that with a spoon, but maybe they're better inside a drink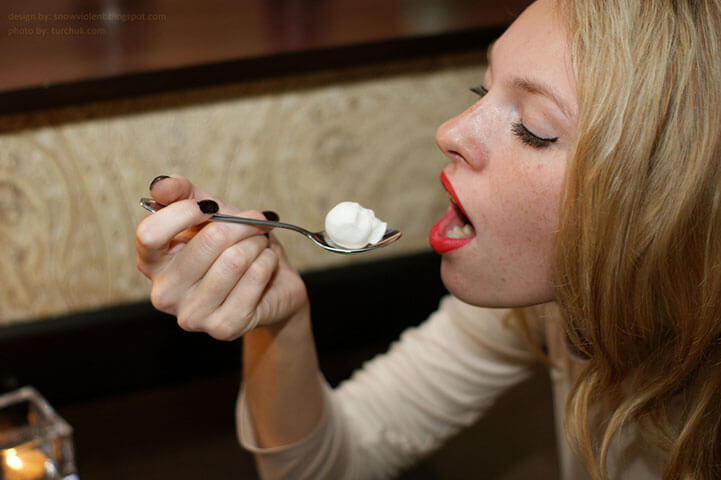 I'm melting, I'm melting. LOL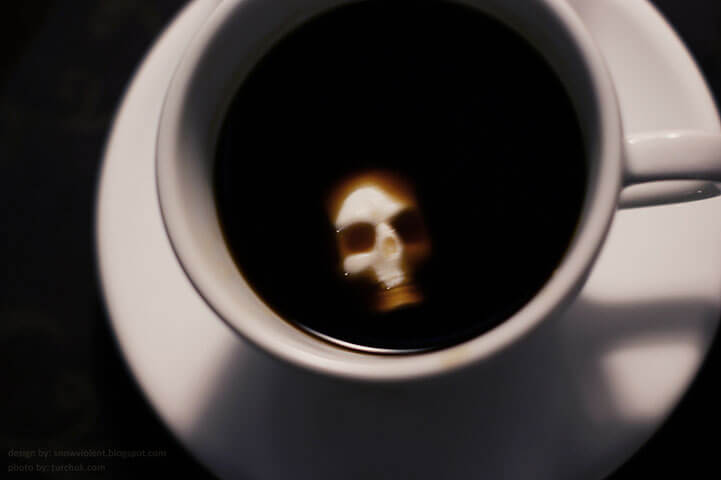 Close up look of the great job they did with these.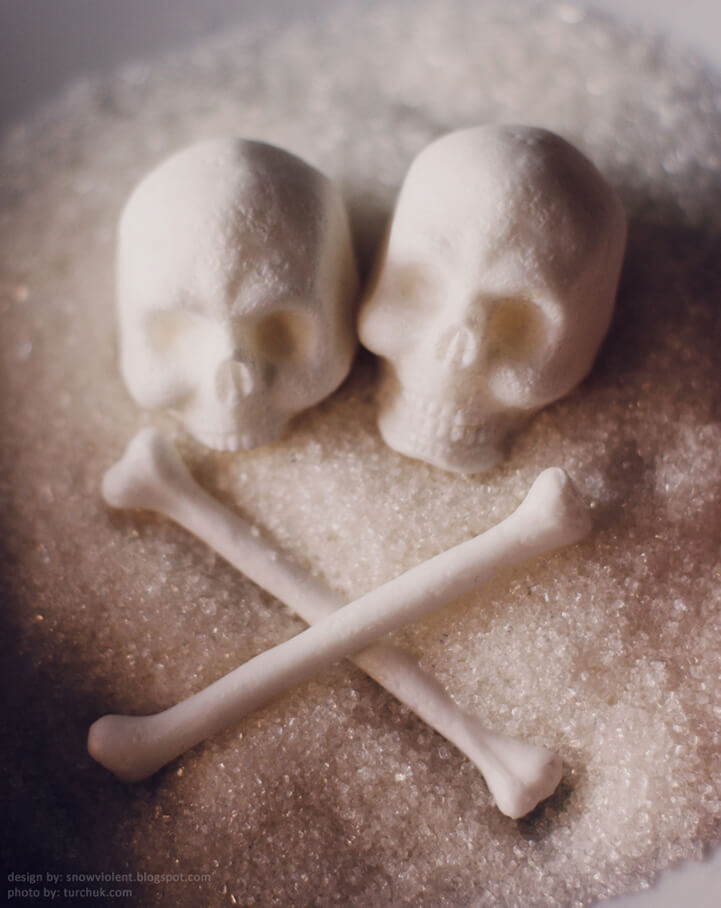 Skulls and bones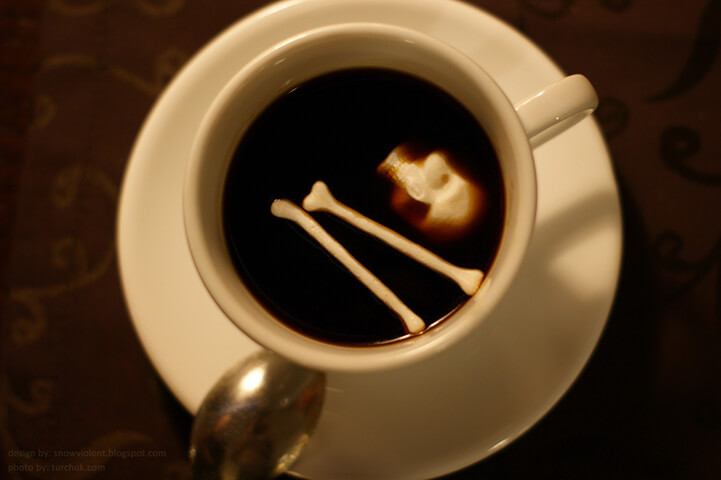 Loved these bone shaped sugar cubes? Wanna get some of your own? Here
Source: snow violet | photos by Olesya Turchunk