These driftwood sculptures by Nagato Iwasaki are something out of a
fairy tale
. It's hard to say if these sculptures are creepy or entrancing. I suppose it depends on the lighting.
Just
imagine wandering through the woods at night and bumping into one of these things. You'd scream and pee your pants, for sure.
The sculptures with all their body parts remind me of Groot from Guardians of the Galaxy. But the ones without heads would
surely
induce nightmares.
Take a look at these
fantastically
creepy, yet
oddly
whimsical driftwood sculptures. Let use know what you think in the comments section.
The artist created these driftwood sculptures made out of scrap wood
From the amazing pictures below it's hard to not think these sculptures look just like groot from the Guardians of the Galaxy movie.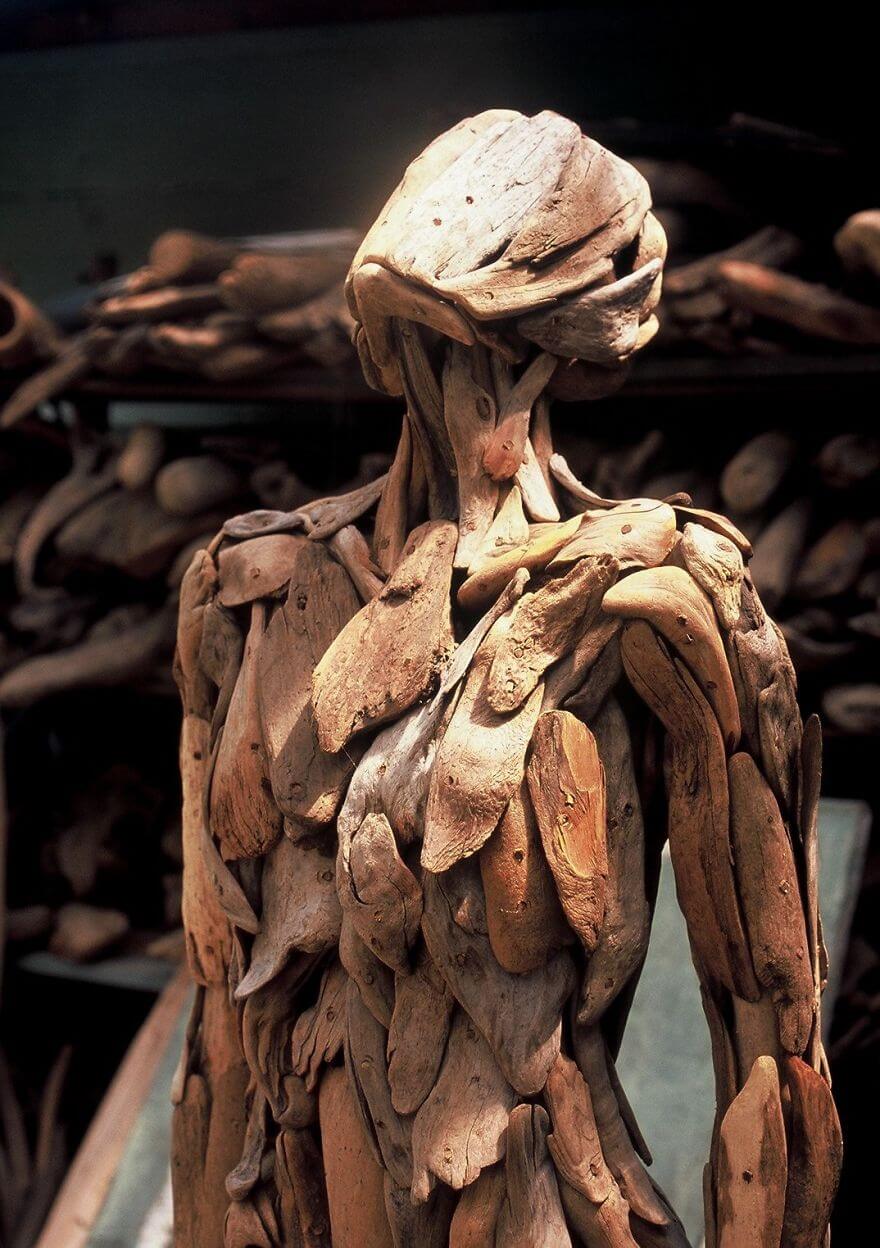 The way Nagato made the sculptures stand up like humans make them look really realistic and even a bit creepy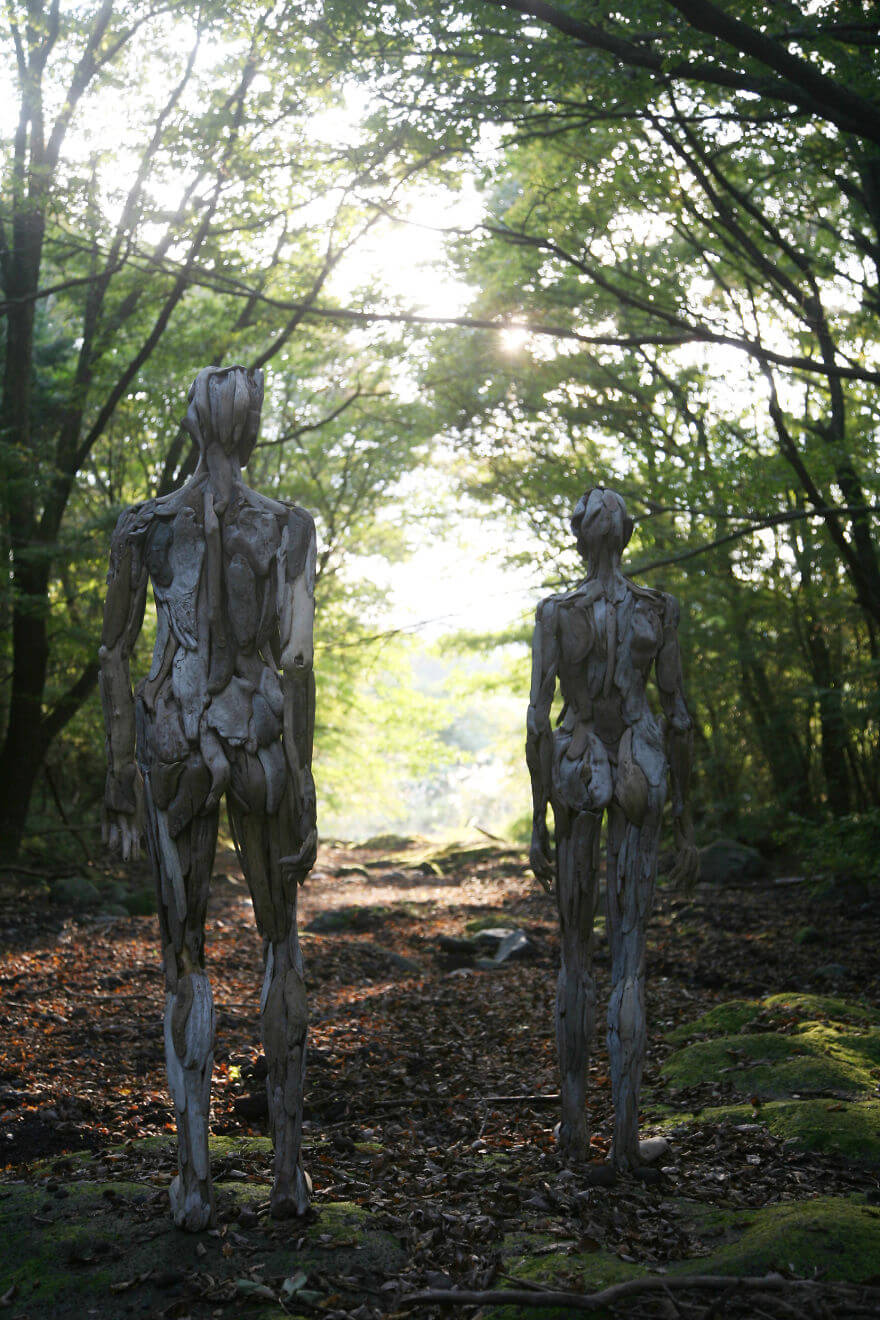 Imagine wandering around the forest at night at suddenly bumping into one of these sculptures. OMG!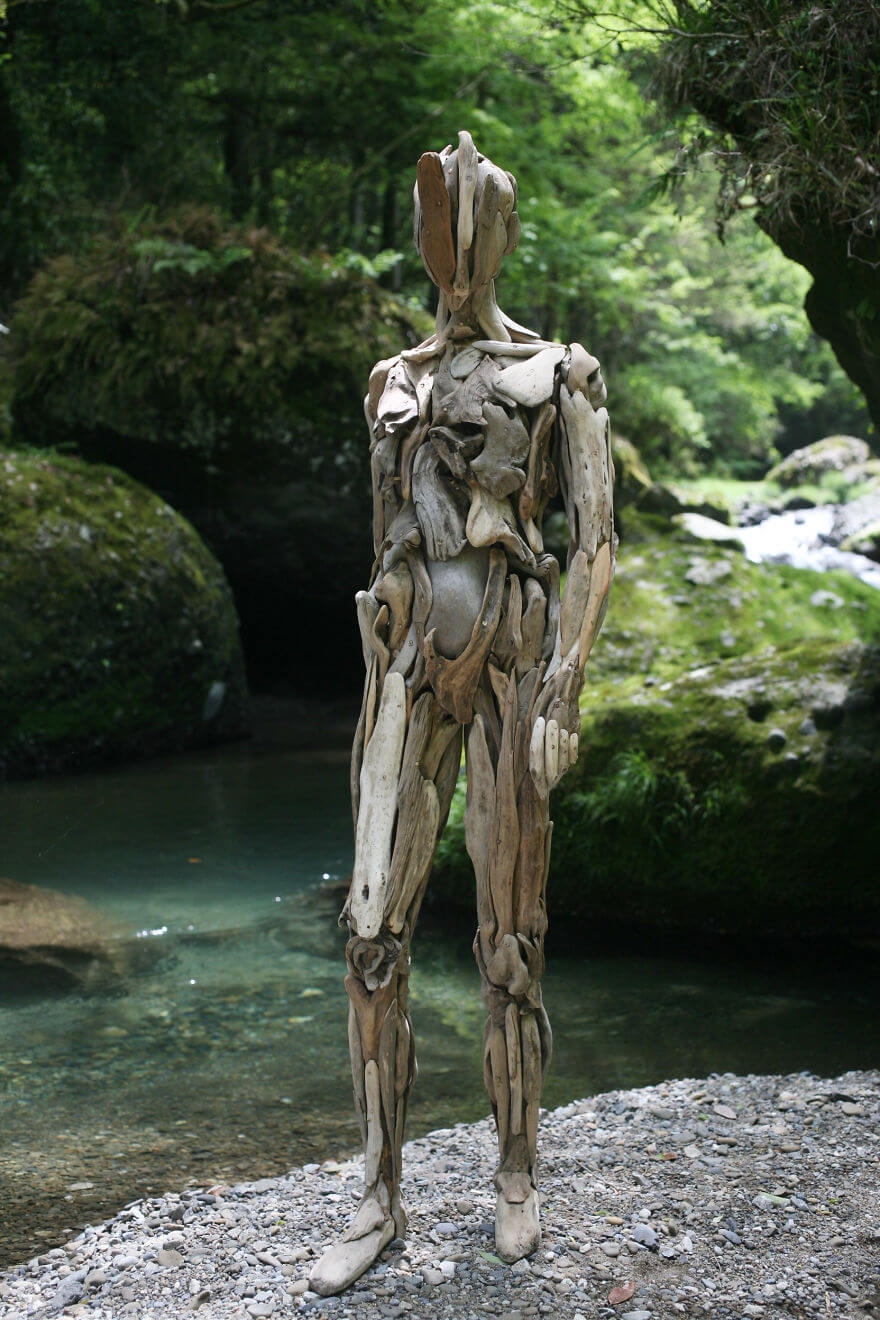 Sometimes the artist placed his sculptures inside low water rivers to increase the effect of the realism
Other than groot. The sculptures also look like aliens walking around Earth just looking for friends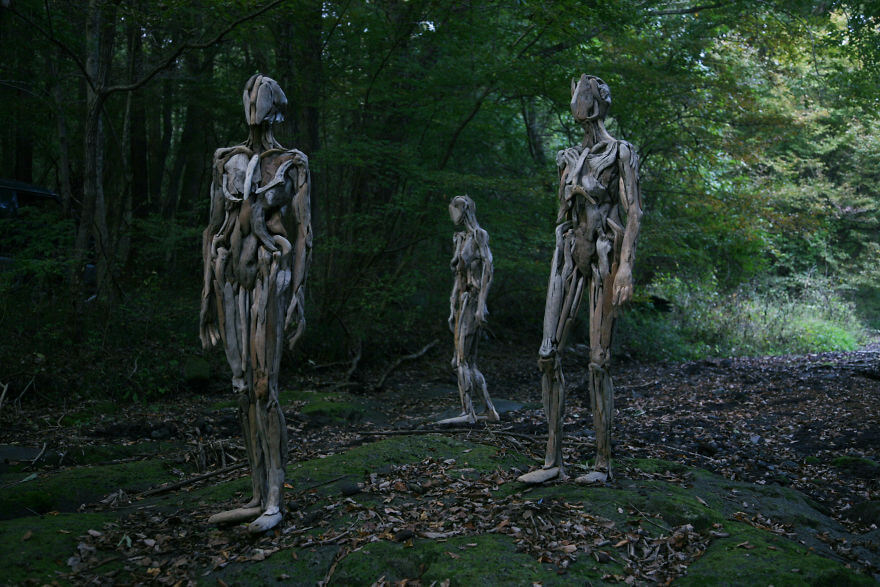 Modeling the driftwood to be in the right shape you need, especially in the face area is no easy task.
But Nagato managed to perfectly capture the expression of us humans with his bent wood sculptures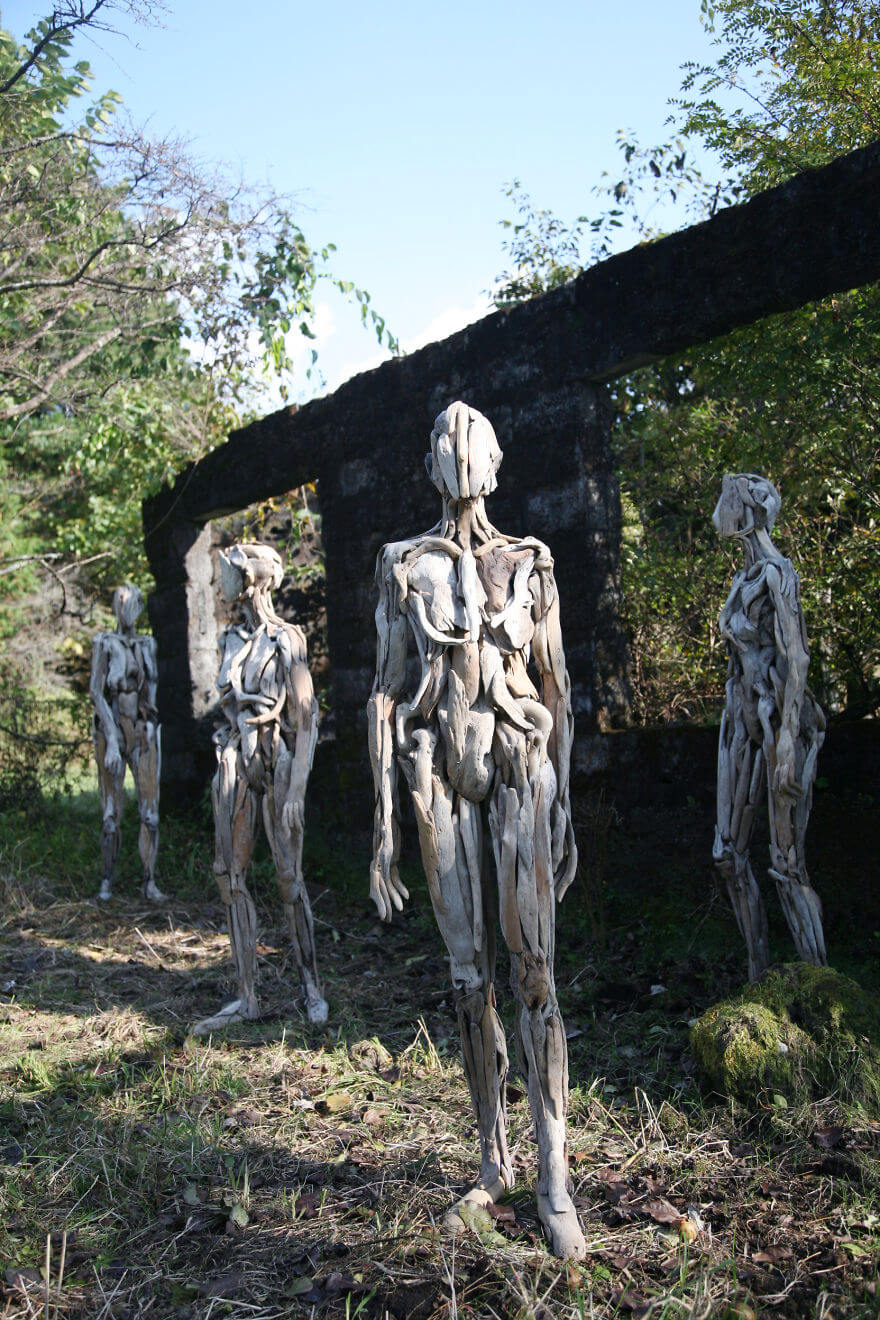 I like how in this piece you can actually see the process because the sculpture is not really finished and has no head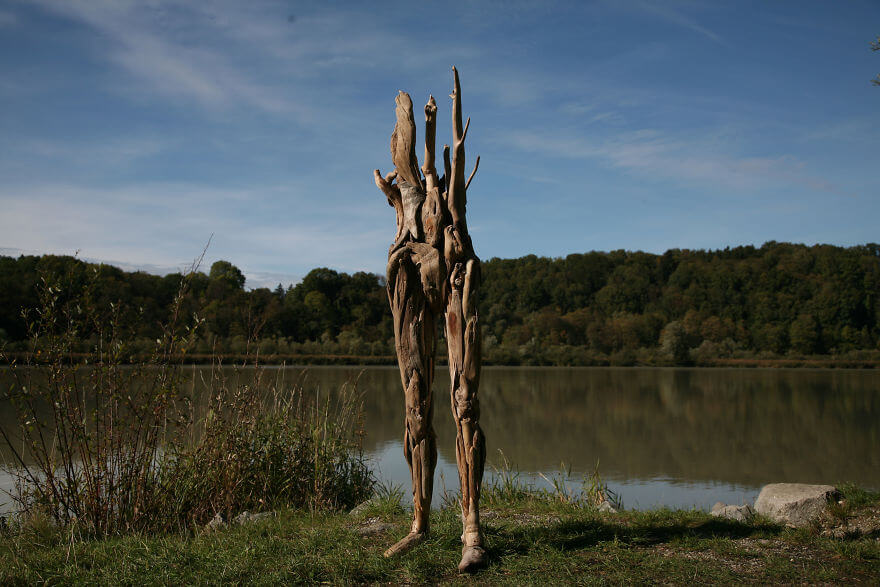 Both female and male figures were created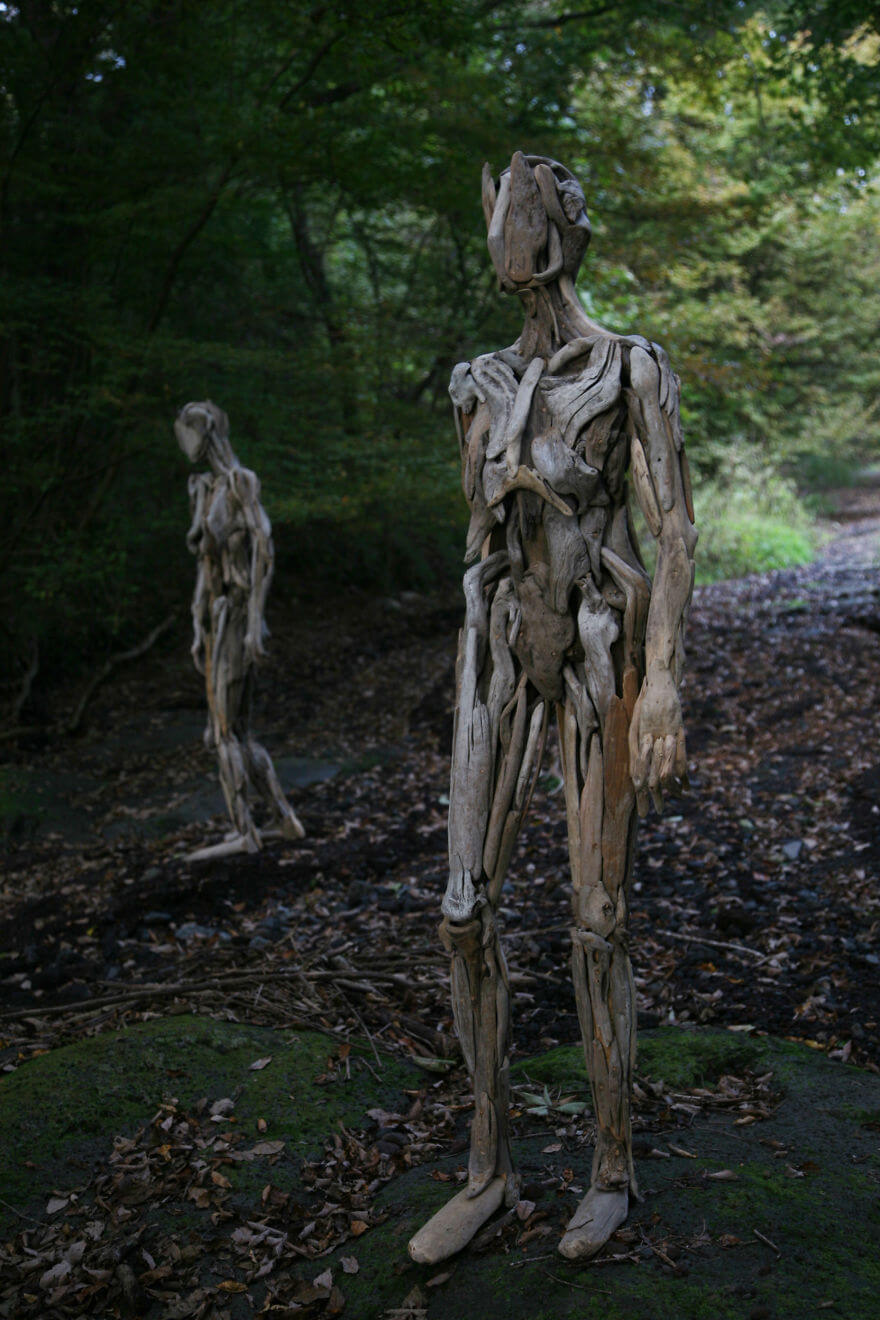 If you liked these driftwood sculptures by Nagato Iwasaki then please share with your friends and see if they think it looks like Groot too. Tell us in the comment section