Jewelries are often defined as ornaments that people are wearing, generally made up of precious metals or gems. While we are sure there are a lot of people who love to collect different kinds of jewelries, chances are, they don't have these kinds of rings in their collection set.
You might say, they don't seem expensive and precious in these rings, and you'll probably utter,"What's so special about these rings?" Obviously, the answer is not vague to understand. These rings are not your typical rings. They are special! They are holding a secret world within them.
SEE ALSO: Handcrafted Botanical Jewelry Contains Nature Fragments Enclosed in Resin
These otherworldly rings are the creation of Canadian jewelry maker, Secret Wood, who are behind these creations of otherworldly ornaments. All rings are unique and specially made with their bare hands. Materials like beeswax, jewelry resin, and fresh wood were used to create these beautifully designed rings.
Because no two rings are similar, you are free to wear as many as you want on your fingers.
So if you are the creative kind, you are free to add these wood rings to your jewelry collection. These rings will stand out among your presents collection because of its artistically designed secret world. Just head on to Secret Wood's website where you can place your orders there. For more details and designs, visit the secret wood store.
More info: Secret Wood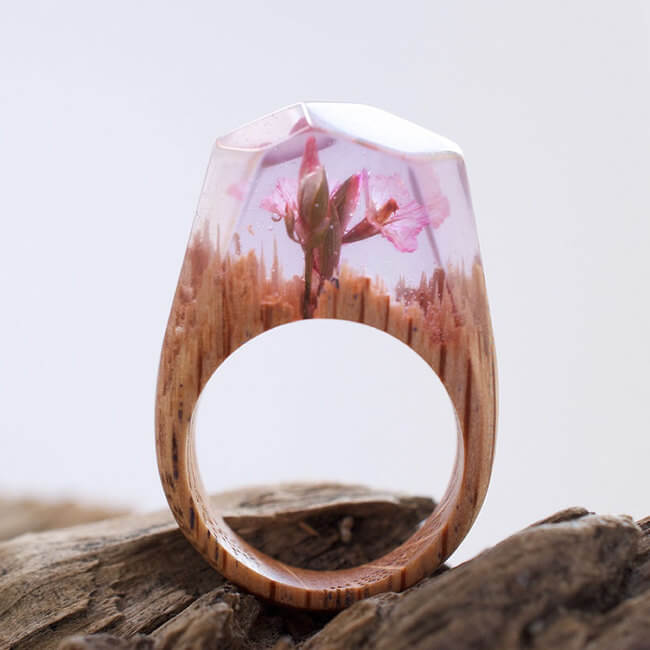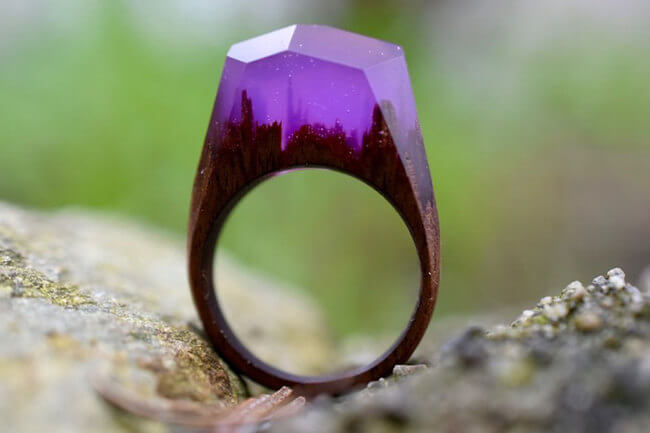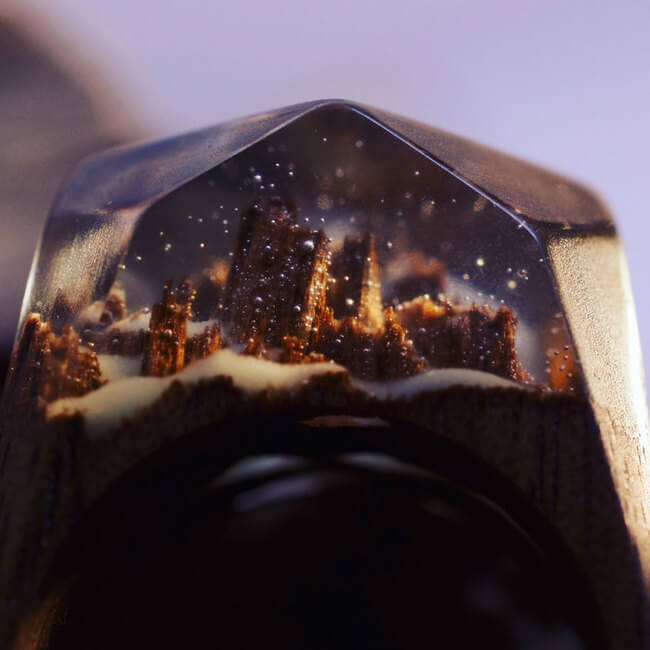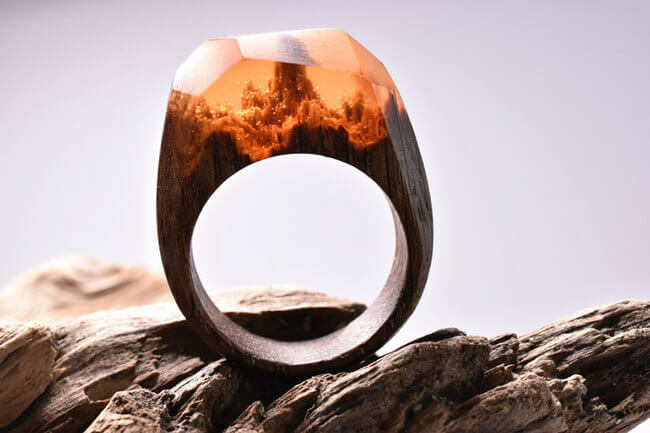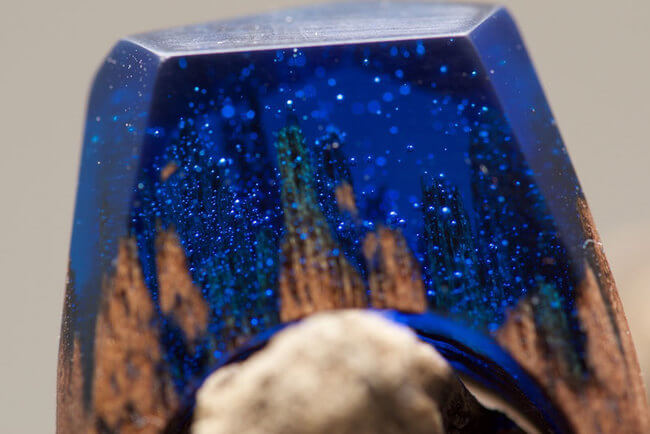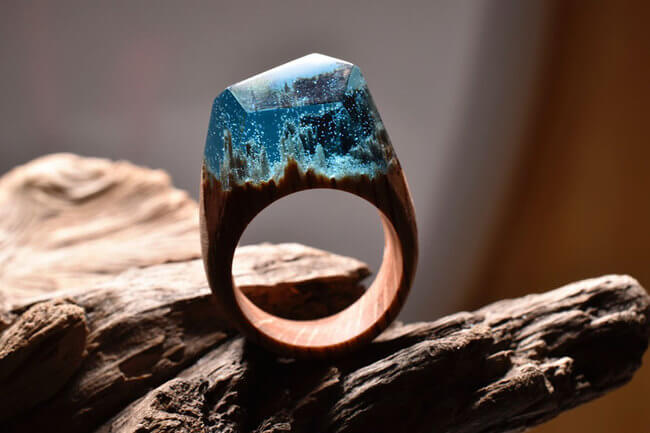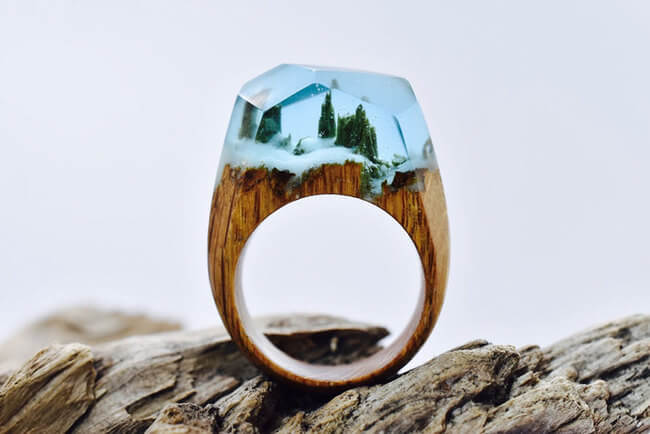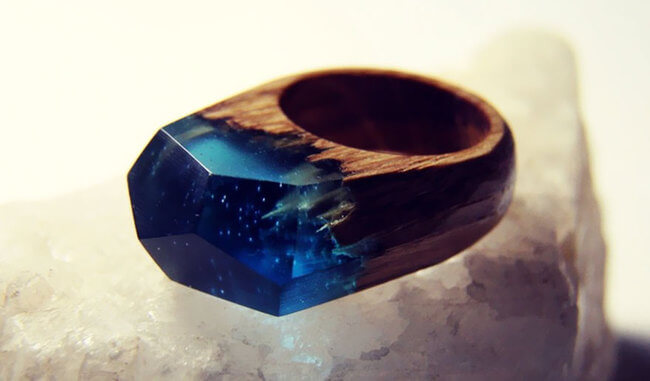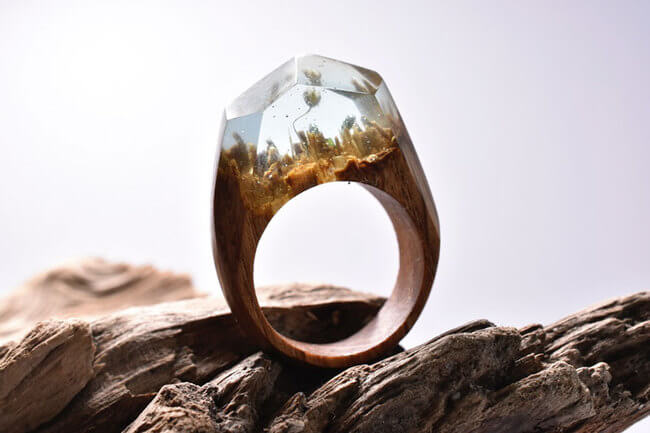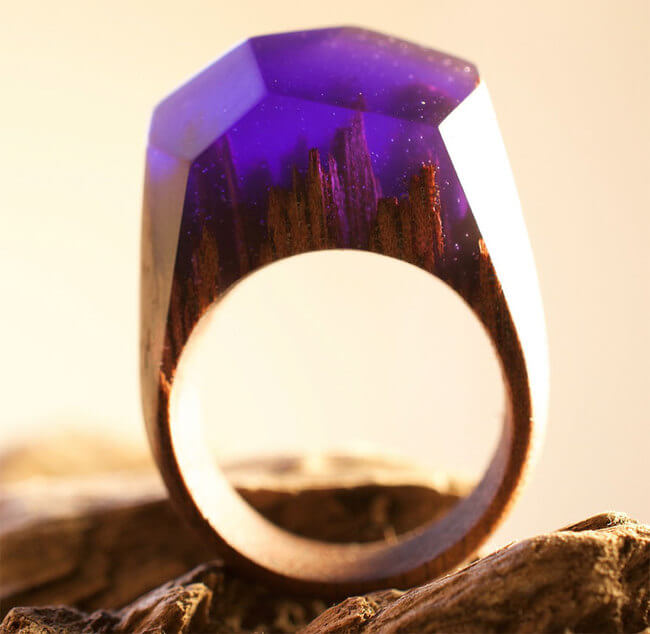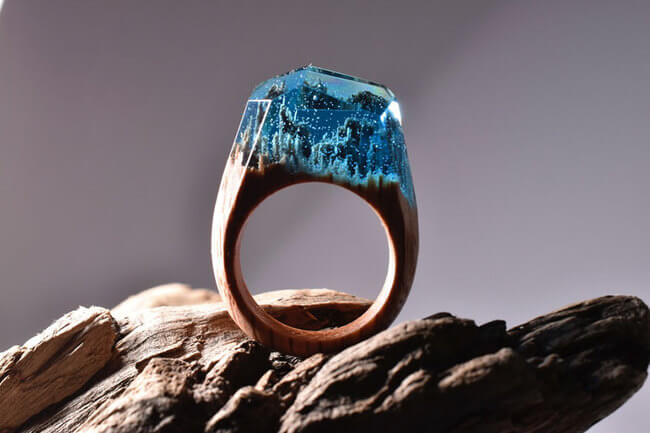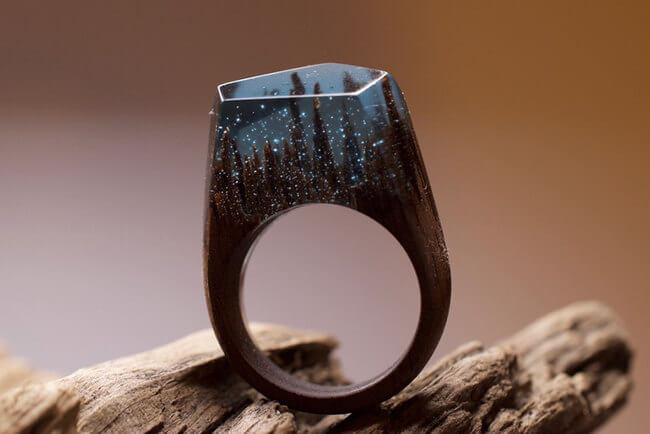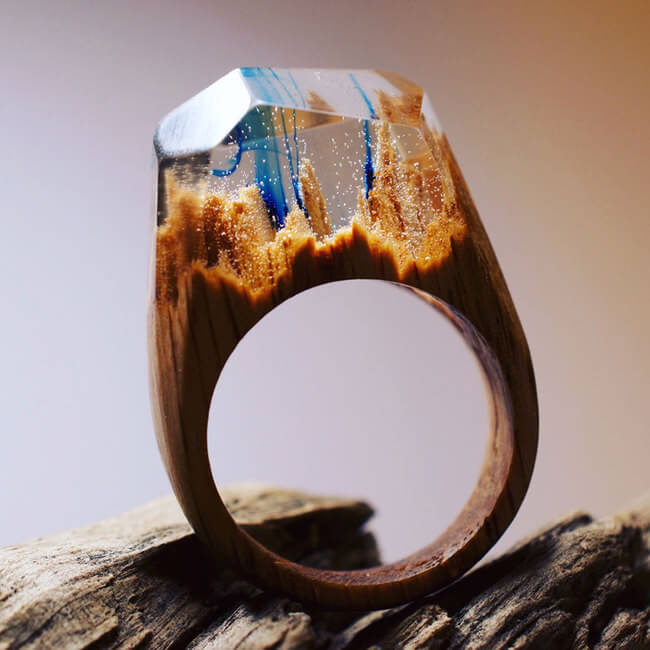 Source: Boredpanda