Bonsai plants will always have a special place in the heart of every house not only because of the beauty it adds to where it is displayed but also because of the fresh and relaxing atmosphere it creates. Nowadays, many modern artists are venturing into using this humbly beautiful ornament and transforms it into a more astounding look and appearance.
Artist Jedediah Corwyn Voltz who is based in L.A. builds miniature treehouses wrapped around bonsai trees or common houseplants in his latest sculptural series entitled as  "Somewhere Small."
SEE ALSO: Awesome Miniature Designs Of The Most Memorable Photographs
Voltz' over a decade experience in commercial prop making for film and other projects paved the way for him to start his venture of crafting each structure from nothing into something by utilizing small pieces of silk fabric, semi -precious stones, wood, and miniature artworks that are being ignored.
As of this writing he already produced some 25 little miniature houses with bonsai plants that look alike with tiny watchtowers in isolated forests. These are incredibly beautiful and carefully crafted with hands that made it special  and unique.
The pieces you see here will be on view at Virgil Normal in LA starting April 23.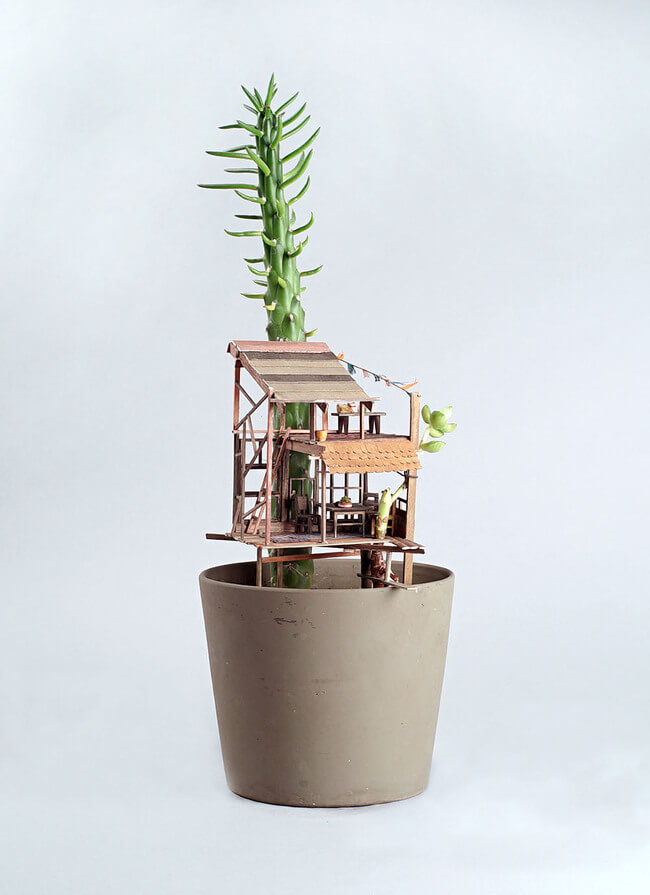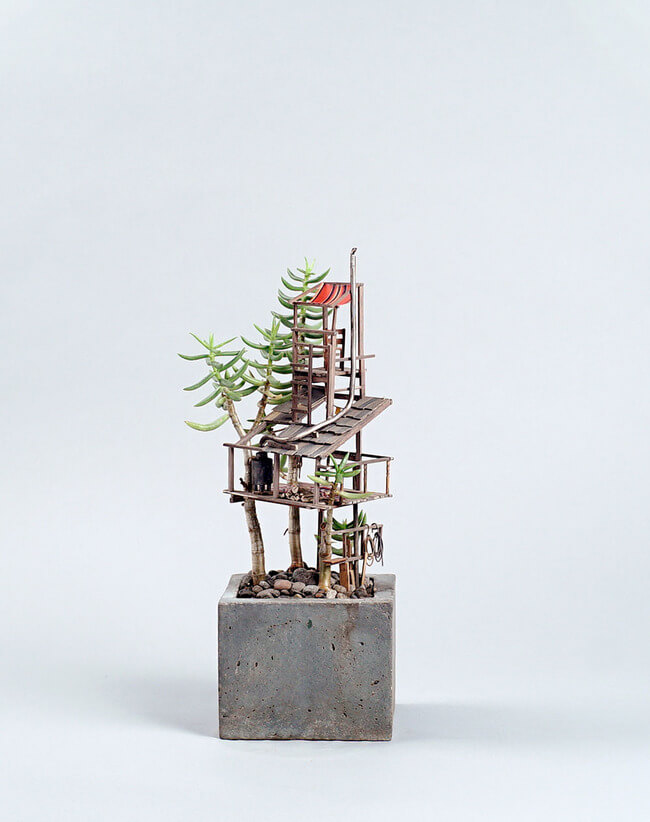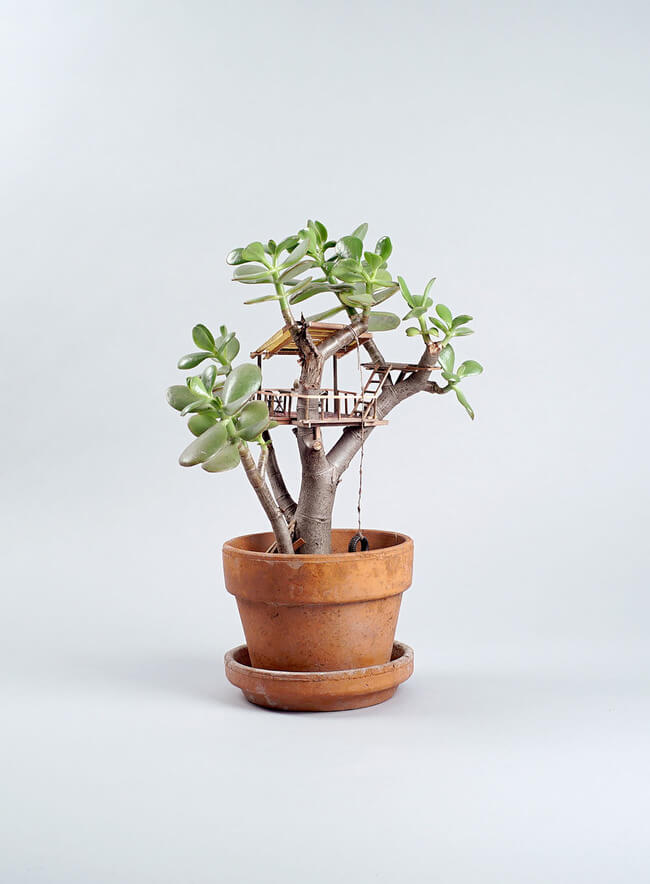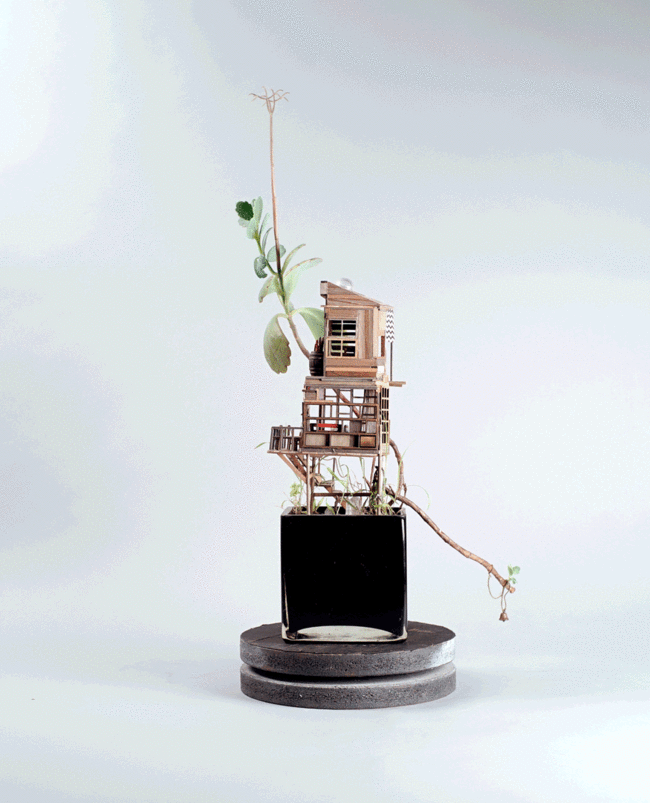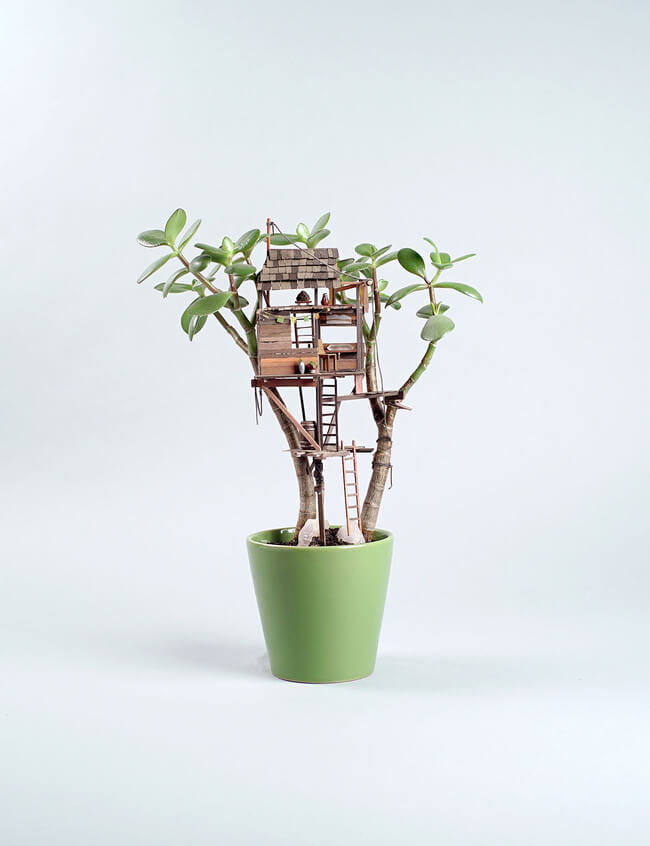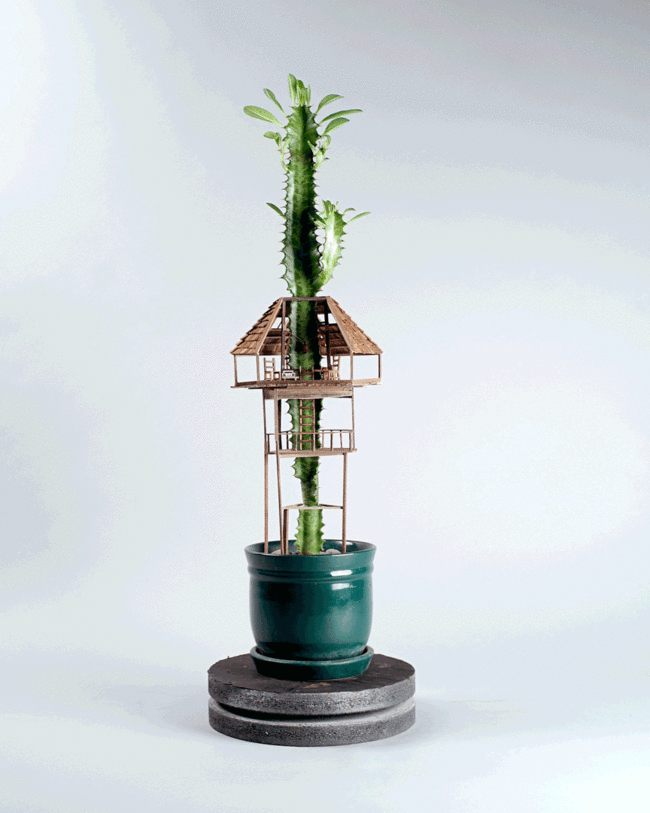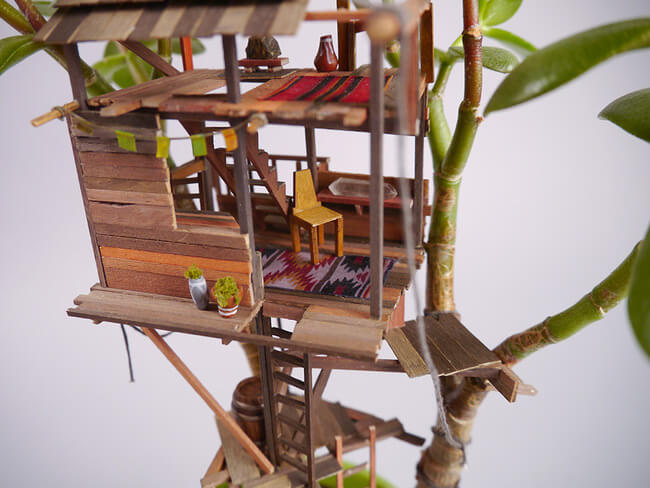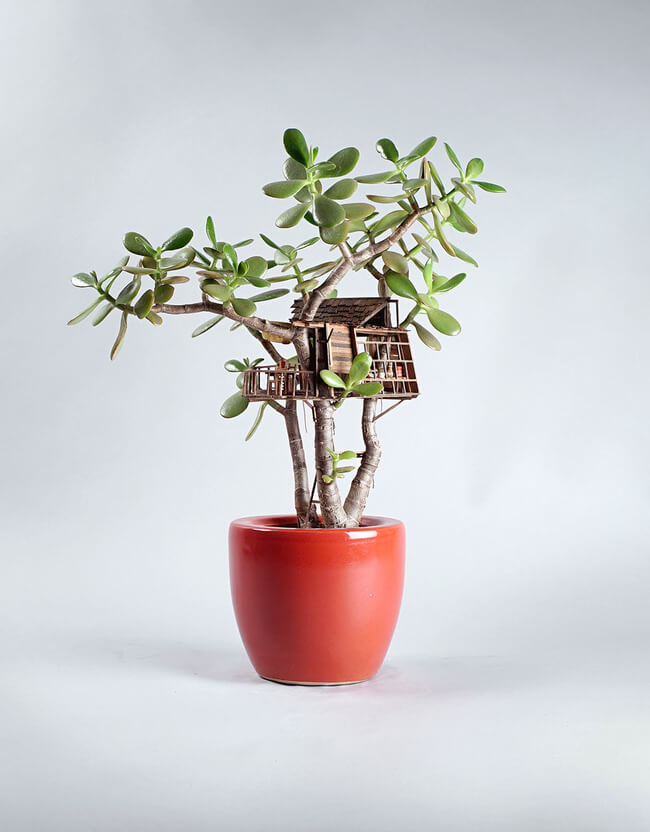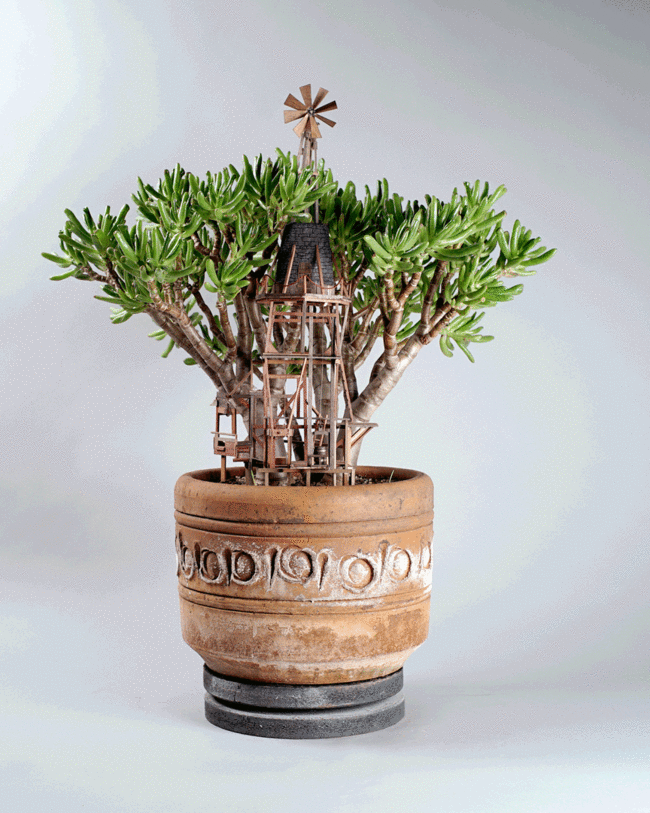 Source: Colossal