What can be possibly put in a test tube of an average size? Take a few moments and think about it. Not much, right? But then again, we can show you whole habitats, vertically presented above and below the surface, housed in a simple glass test tube.
Artist standing behind this interesting project is Rosa de Jong based in  Amsterdam. She called the project Micro Matter. Every habitat is composed carefully by natural elements with great precision and sense of architecture. As you can see from the photos in the gallery, there are various motives for the tiny sculptures inside the test tubes: modern skyscraper settled on the cloud, plain tent under the canopy of a tall tree, little country house, and more dwellings vertically presented.
Rose de Jong's miniature sculptures in the test tubes are in fact metaphor for an isolation. All dwellings are perfectly constructed and self-sufficient and the glass protects them from anything from outside which can contaminate them by not fitting in the concept.
It's amazing how much details can be noticed in such a small space and how long it can hold your undivided attention. Enjoy the gallery.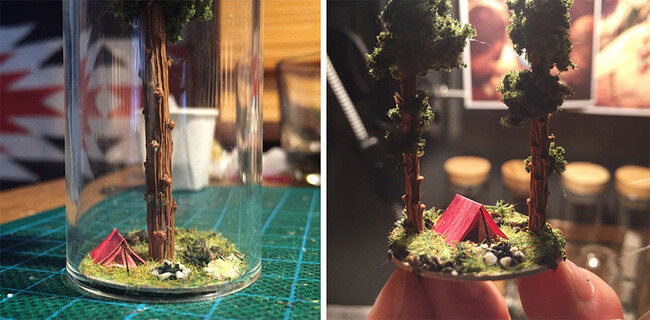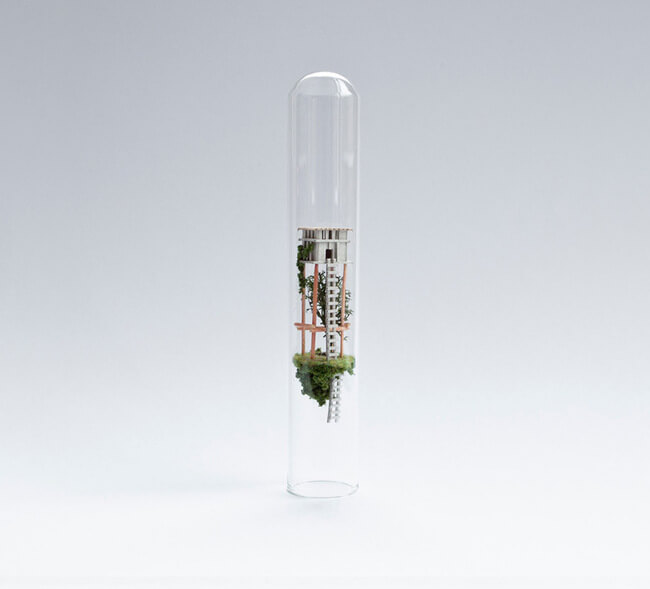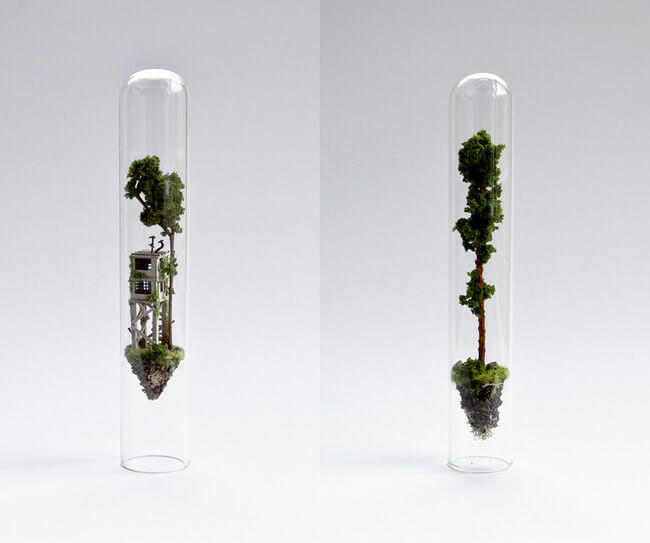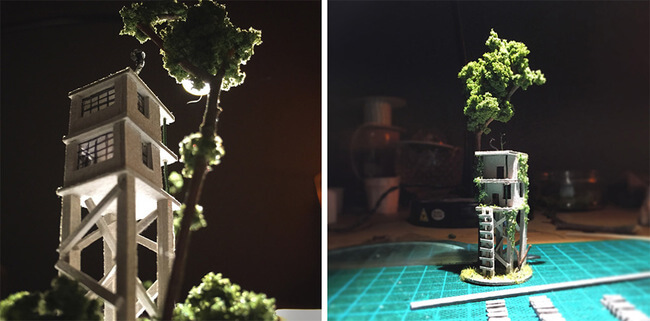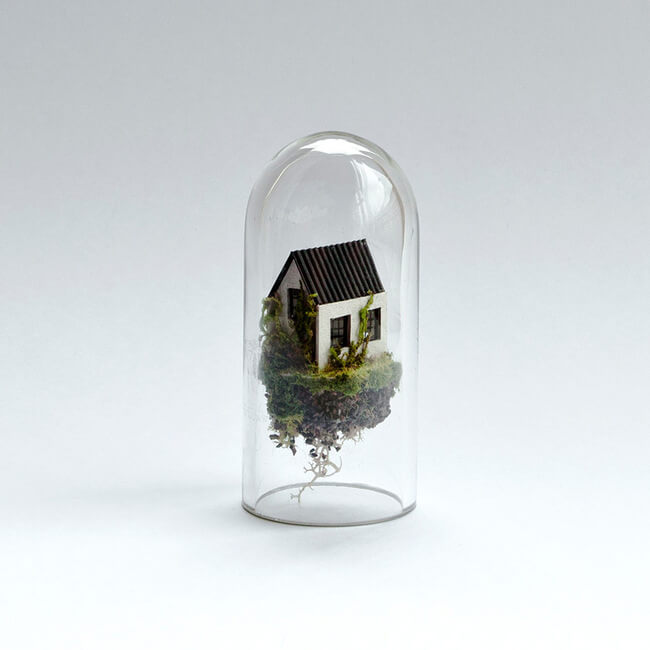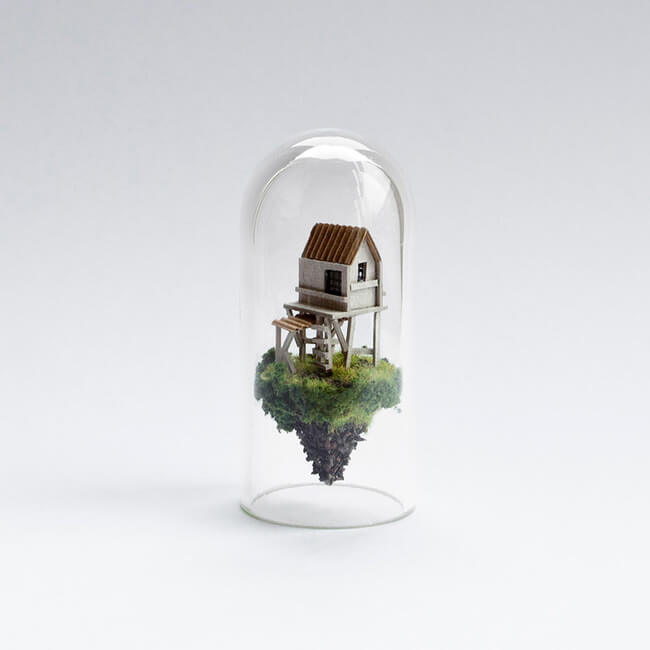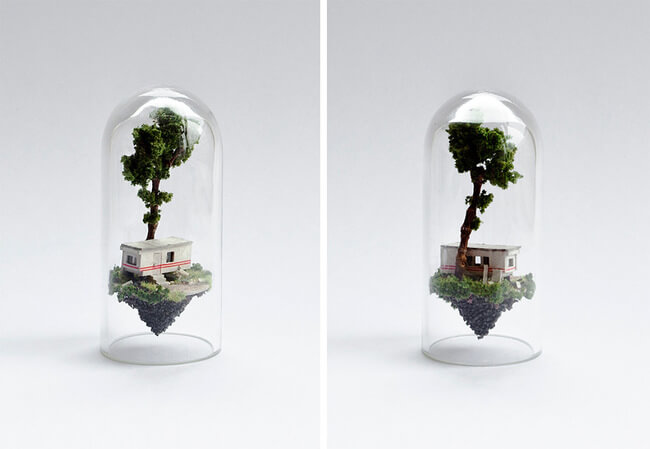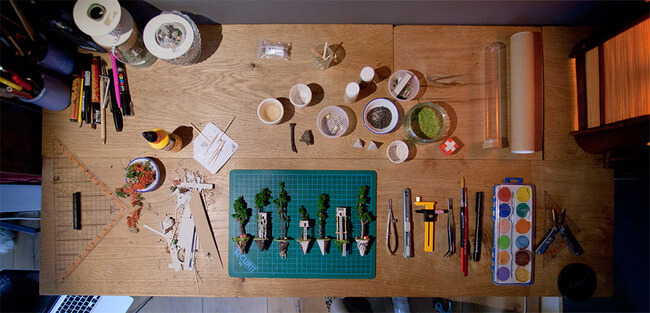 Source: Link