You know how every second is important when you're in a hurry to catch a plane. Also, moving through an airport can be exhausting; endless lines, people in a hurry, then again people in no hurry, security checks, passport control… All that can drain you out pretty quickly.
Modobag, a rideable suitcase, will give you a break you need and it won't take your precious time. In the matter a fact, while you're resting your feet, you'll save some. Maybe it looks a bit funny, but we get used to any revolutionary idea pretty quickly, as soon as we start feeling the benefits.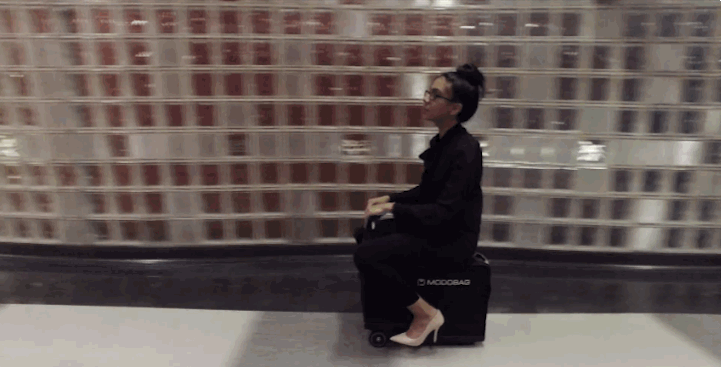 The Modobag can reach speeds of up to eight miles per hour, which is about three times faster than walking. I can already imagine faces of people in a hurry when you zoom past them on your suitcase. You can even produce a sound of a Road Runner just to spice it up.
It comes with a USB port when you need to charge the battery which can last up to six miles of riding your suitcase.
Modobag story sounds too good to be true and at some level, it's not; it's not yet available on the market. The company failed to raise enough money via Kickstarter and now they are launching an Indiegogo campaign with a $50,000 flexible goal that is already over 95 percent funded, with a month left in the campaign.
Expecting price for a Modobag is $995. Also, you might consider its weight – it weighs 19 pounds on its own. So, it may be a problem having in mind strict airlines' baggage policies.
Just one question is left floating in the air – do you need a license for driving your suitcase?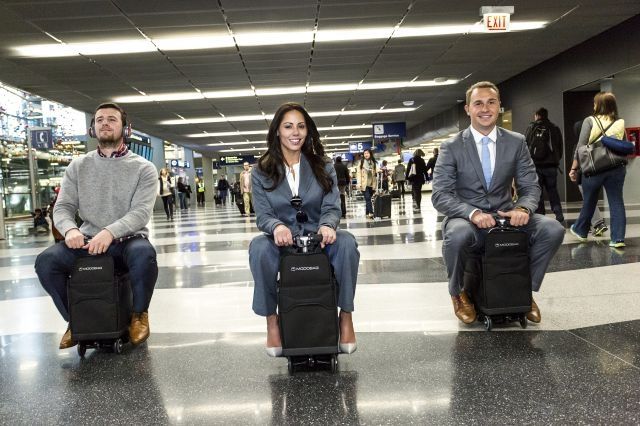 Source: Mashable