"Bats in the library!" It sounds like the title of a horror story, don't you think? It really looks like out of some of those movies featuring ancient libraries with cobweb everywhere and bats flying overhead, but it's not. It's about antique Portuguese libraries which use bats as insect repellant. Yes, you've read that well. Biblioteca Joanina from the University of Coimbra and the Palace Library in the Palace of Mafra, close to Lisbon have some unexpected little "employees" who make sure to keep a bug-free environment at all times.
17th century heavy Baroque design libraries
These libraries are very old. Their interior design dates back to the Baroque era of the 17th century and bats have always lived here. These libraries are basically their home and special provisions are made to accommodate them. During the day, they hang from the highest bookcases and sleep in their own dreamland and when the night comes, they come out and start "hunting". What do they hunt? The bookworms. No, those are not the big-glasses, freckled-humans who spend most of their times in the library, their nose buried in books. Bookworms are actually bugs who are "specialized" in eating through precious, old manuscripts, books, volumes  from antique libraries, thus destroying very important pieces of history and culture. Leaving jokes aside, they're are a real nuisance to librarians and need to be exterminated through any means possible. They dig into closed books, eating their way through and destroying multiple pages at a time.  The thing is, old books are quite sensitive, and you can't just go in ravaging everything in order to kill the bugs.
Moreover, bugs lay eggs and that's a never-ending cycle. There is also the silverfish which eats paper and book glue and the nicobium castaneum beetle which "likes" leather book covers. So, this is where bats come into play.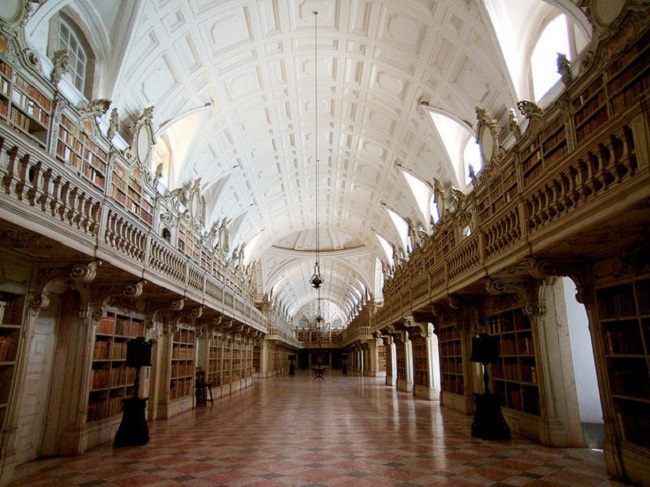 Tiny, but with a voracious appetite for bugs
Bats feed on the library bugs. They can "hunt" them down and decimate the bug populations in the library. They are also let outside to feet in the gardens and nearby trees. Of course, someone also needs to clean up after the bats. So, every evening, after the libraries close, all the ancient library furniture is covered with animal skin. In the morning, before the opening hours, the floors are swept and scrubbed and the library is good to be opened to the public. It's true, a lot of work goes into that, but volumes such as Diderot et D'Alembert's "Encyclopédie" or the 15th century Hebrew Bibles and Homer's "Opera Omnia" alongside thousands of other books published from the 16th to the 18th century are a priceless fortune which should not be played with.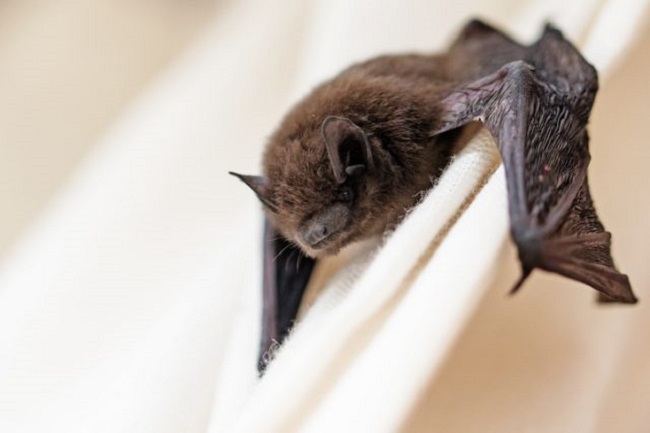 World-Heritage Libraries
The Biblioteca Joanina is a UNESCO World Heritage site and it was built in 1290. The wooden walls and oak wood bookcases hold a temperature ideal for book storage. Works from the 14th to the 19th century are stored here. Niches with statuary dot the walls between the bookcases, which hold over thirty-six thousand tomes. Just how cool is that?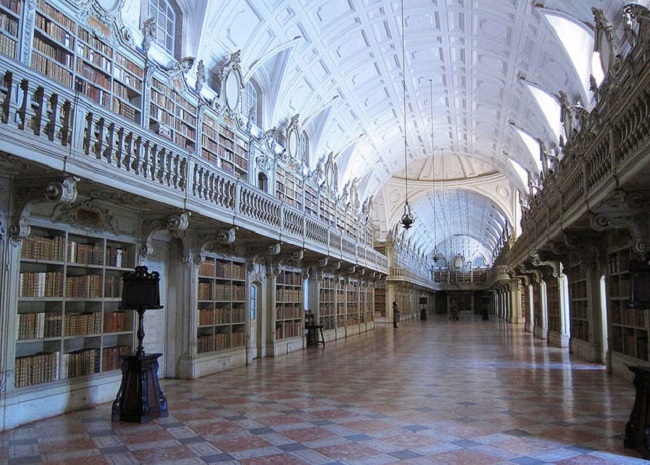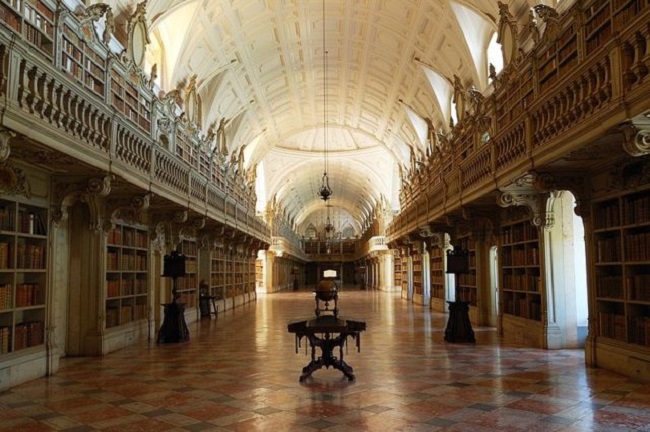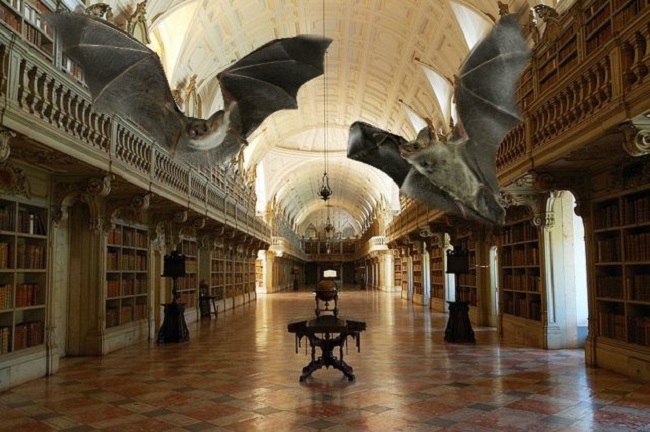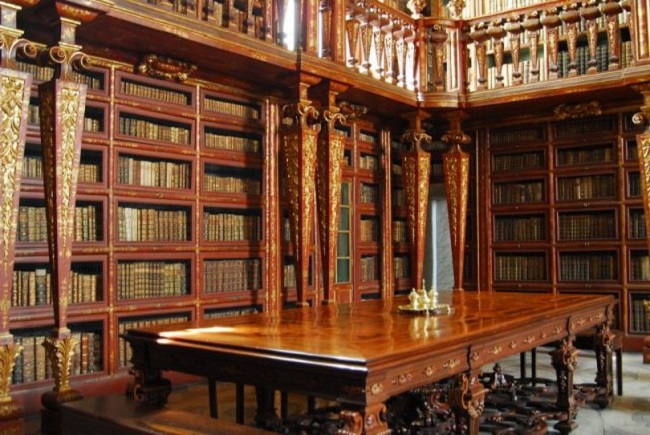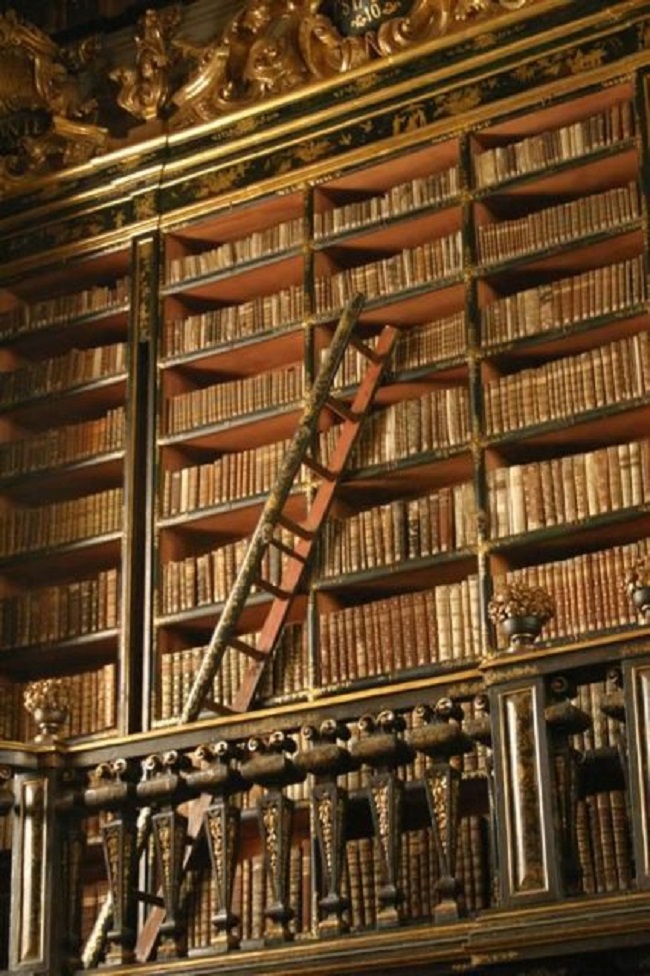 Via The Vintage News