Probably the first part of the title, "how to make french fries" sounds like "how to breathe" kind of advice. But, you know, after you go through these 10 french fries recipes you'll know what we meant by that title.
Fan of french fries or not, prepare to have your mouth water uncontrollably and your eyes go big with desire. We say no more, we just leave you with these little friends!
1. Avocado Fries
Preheat the oven 425F .Place egg in a shallow bowl. On another plate, combine panko with 1 teaspoon Tajin. Season avocado wedges with 1/4 teaspoon Tajin.  Dip each piece first in egg, and then in panko. Spray both sides with oil then put  in the oven on a sheet pan until golden and crisp, that is 10 to 15 minutes. Serve hot with dipping sauce.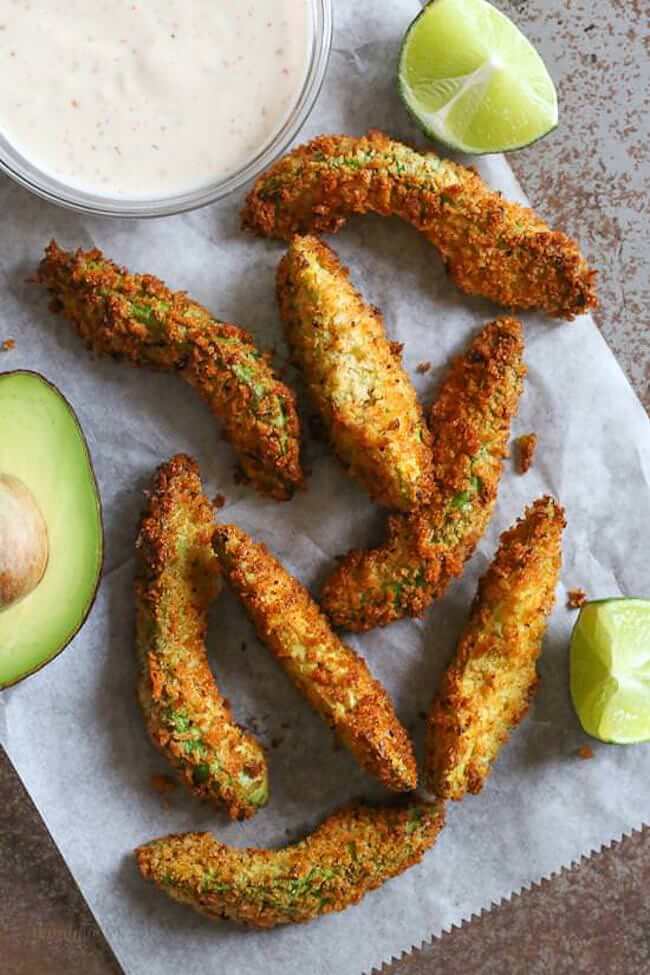 2. Parmesan Crispy Sweet Potato Fries
These are not your average french fries. They are not fried, they have good quality salty cheese on them, bread crumbs and a pinch of black pepper for your taste!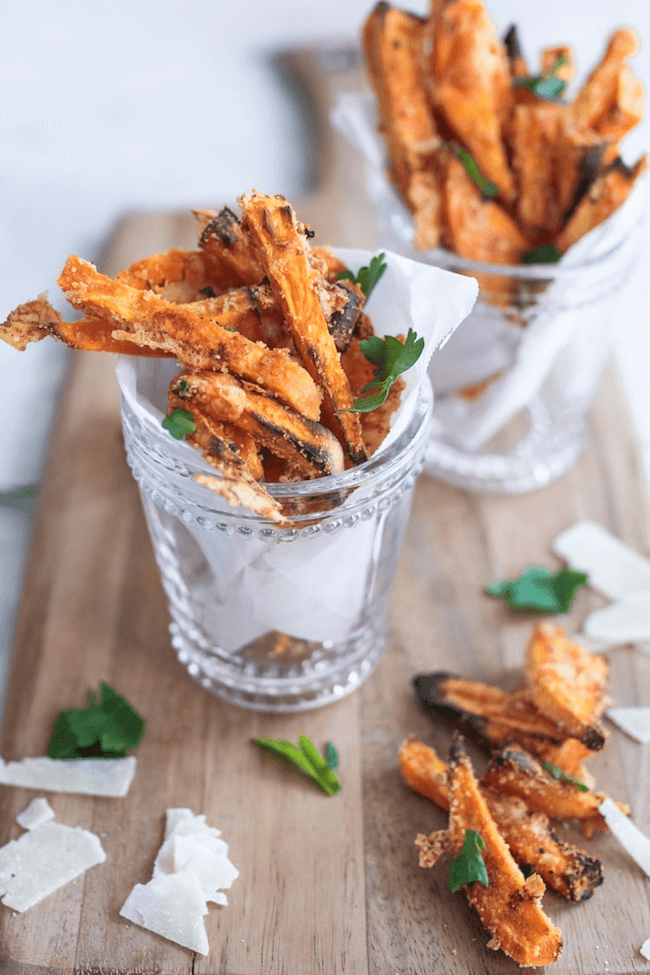 3. Oven Baked Garlic-Parmesan Fries
There is potatoes, olive oil, salt & pepper, garlic powder, dried minced garlic, grated parmesan cheese, dried thyme, flat leaf parsley, mayo, lemon juice, minced garlic cloves and BBQ sauce here. It looks delicious!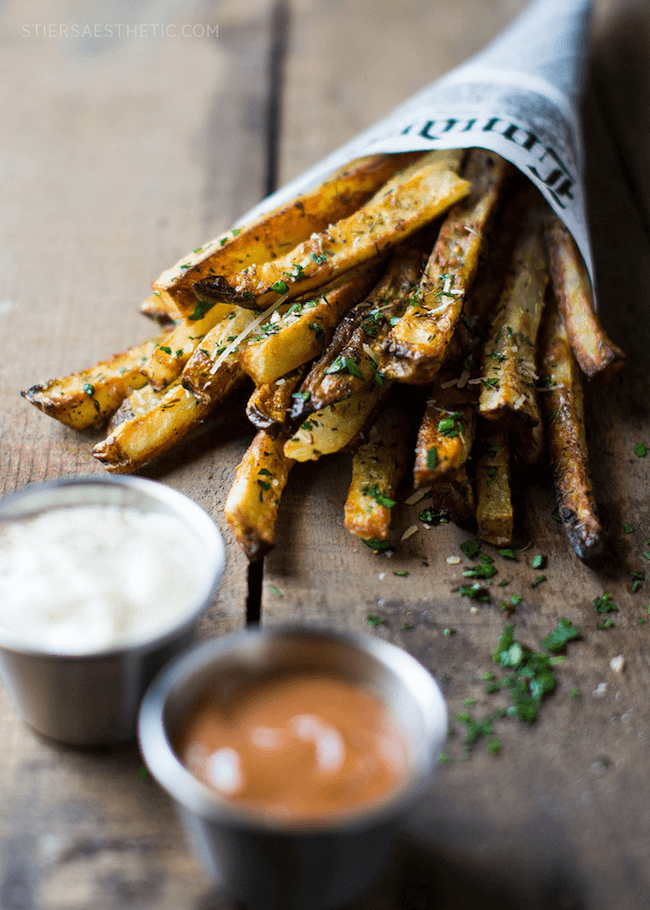 4. Pad Thai Fry Dog
A hot dog to remember: tangy cabbage slaw, spicy Sriracha ketchup, creamy peanut satay sauce, & crispy French fries…  all layered on top of a Kayem beef hot dog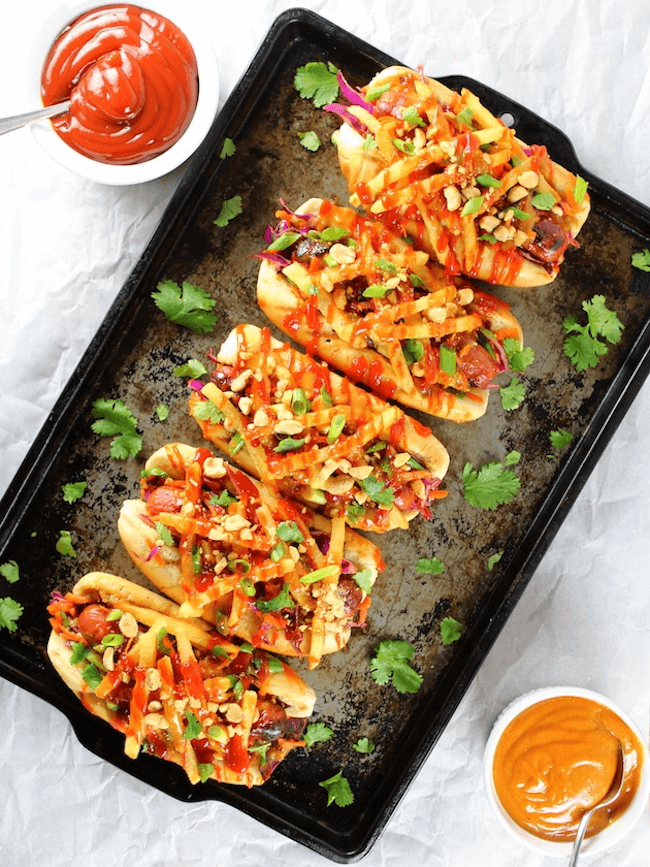 5. Mini Tornado Fries
You need: 1.1 lbs (500g) Baby Potatoes (approx 20), 5-6 cloves Garlic, unpeeled & crushed, few sprigs of Fresh Rosemary, drizzle of Olive Oil, Salt & Pepper, to taste, Fresh Parsley, to serve, 5 Wooden Skewers, Small Sharp Knife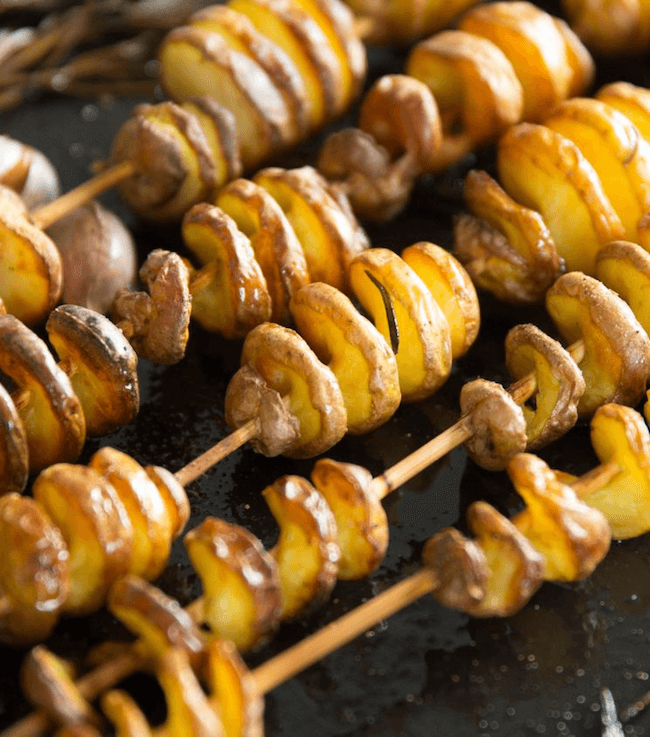 6. Harissa Fries
You need: 3 medium sweet potatoes, 3 tsp Harissa, salt, to taste, 8 oz (250 g) cherry tomatoes, 2 Tbs apple cider, 2 Tbs tomato paste, pinch curry, 1-2 cloves garlic, dash tabasco, salt pepper to taste, 2 Tbs agave or maple syrup, 1 onion, 1 tsp olive oil for roasting the onion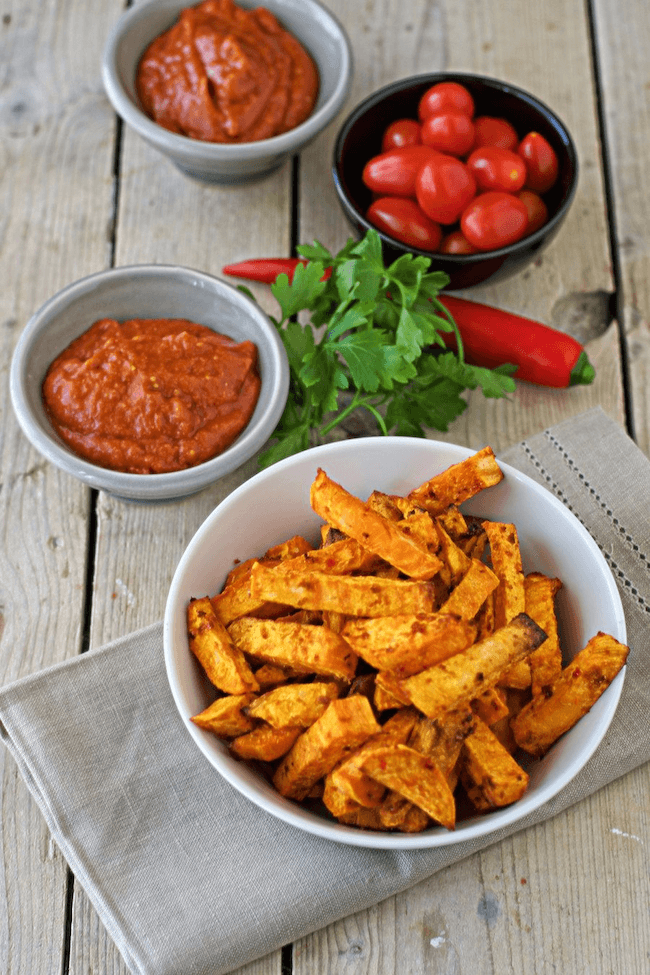 7. Kimchi Fries
These fries have caramelised Kimchi, sizzling Korean BBQ, chopped grilled onions, cheddar and Monterey Jack cheese, cilantro, magic sauce, sriracha and sesame seeds. They sound delicious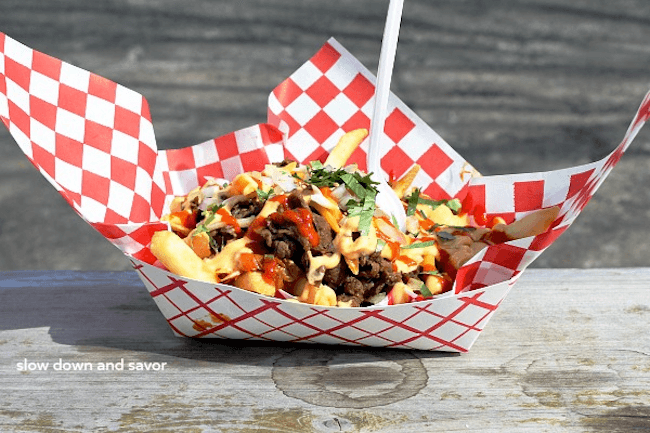 8.  Cheese Bacon Ranch Fries
You need:  Just cook the fries in the oven and then cover them in cheeses, bacon and onion. Drizzle with ranch dressing. Serve hot!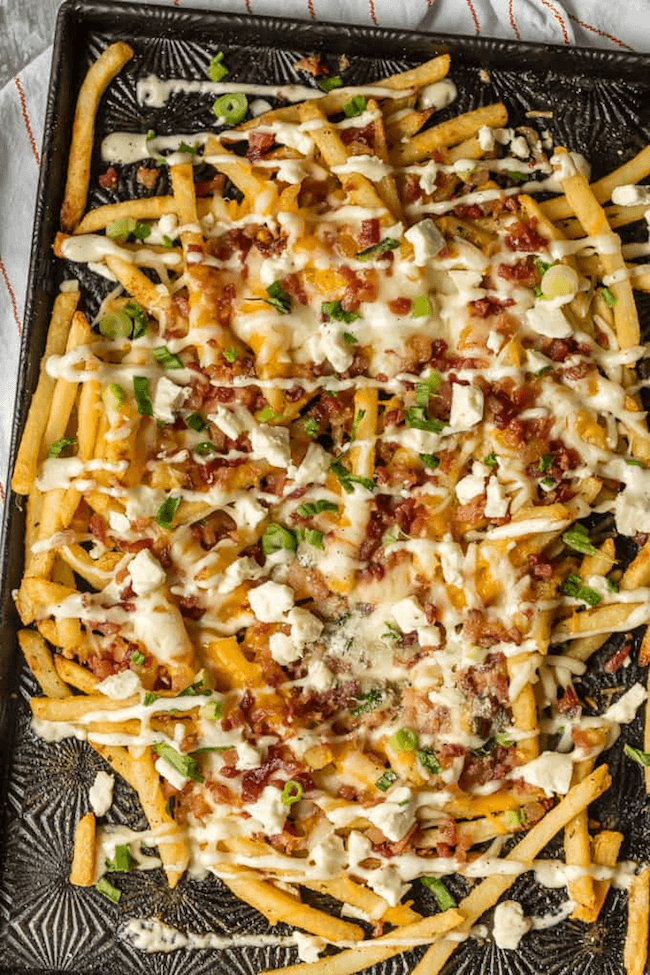 9.  Rosemary Fries
Just rub the fries in rosemary salt, add chili flakes and garlic cream.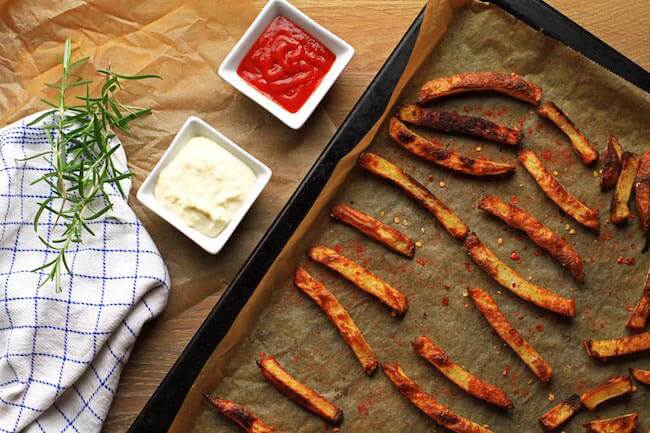 10. Carrot Fries
To make 2 side servings, you need:  3 large carrots, 2 tsp olive oil, scant 1/4 tsp salt, 1/4 tsp pepper, Preheat oven to 425F. Peel the carrots into large matchsticks, toss them in a large bowl together with olive oil, salt and paper. Place a cooling rack onto a large baking sheet that has edges.Spread coated carrots onto the cooling rack so they are not touching. Bake for 10 minutes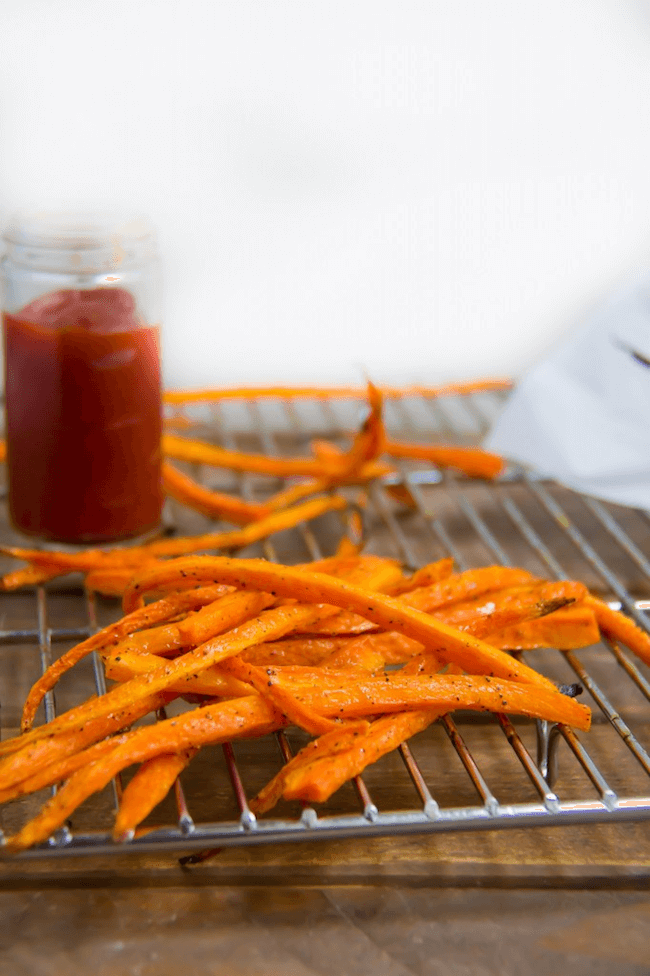 Now that you learned how to make french fires in cool creative ways, check out these 18 Images Of Food Porn because you deserve it
via: imgur