To
fully
capture the contrast between the hero and the villain of the story, it helps to see them side by side.
But to
really
see it for what it is, Oh My Disney commissioned this artist to create these heroes vs villains drawings
. They're portraits where the hero on one side blends into the villain on the other side of the face.
Dada, the artist responsible for these portraits, uses only colored pencils to create these awesome portraits
. Not to mention incredible attention to detail. Dada spends hours on these drawings to get everything perfect. A lot of layering of colors
is required
so that both sides of the face blend
smoothly
. And the end result is amazing.
Take a look at these drawings of all your favorite Disney heroes and villains blended into individual characters
. Let us know what you think in the comments section.
1. Heroes vs villains – Simba vs Scar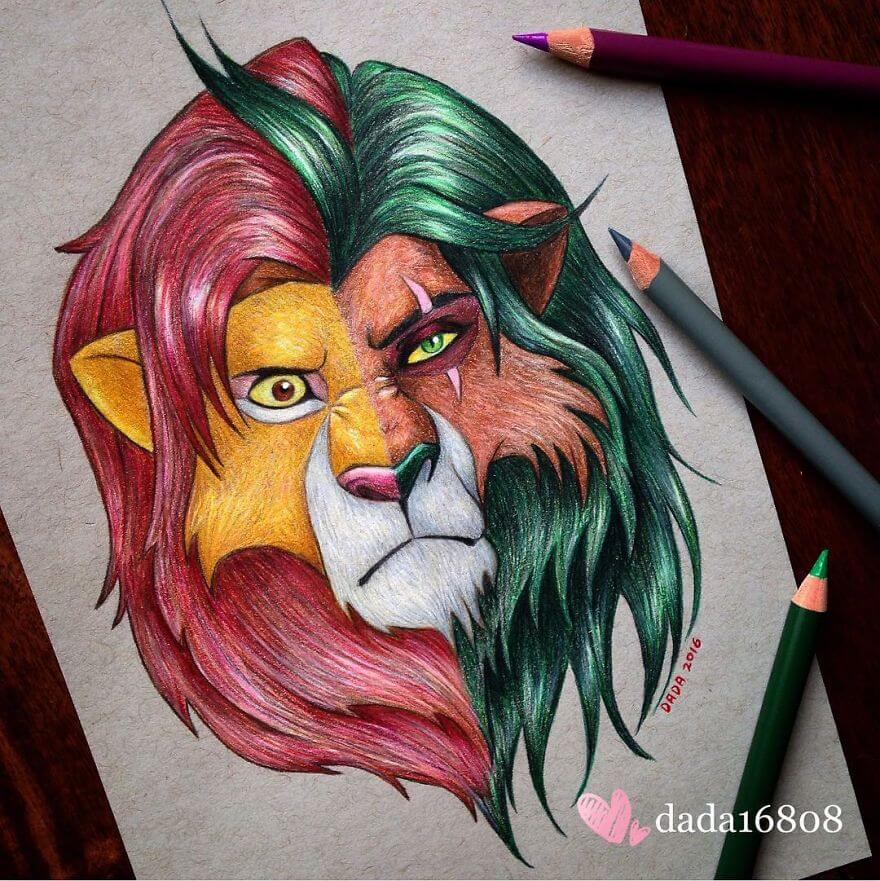 As every piece has many layers of colors, it can take a few hours to complete every piece.
2. Snow white vs The evil queen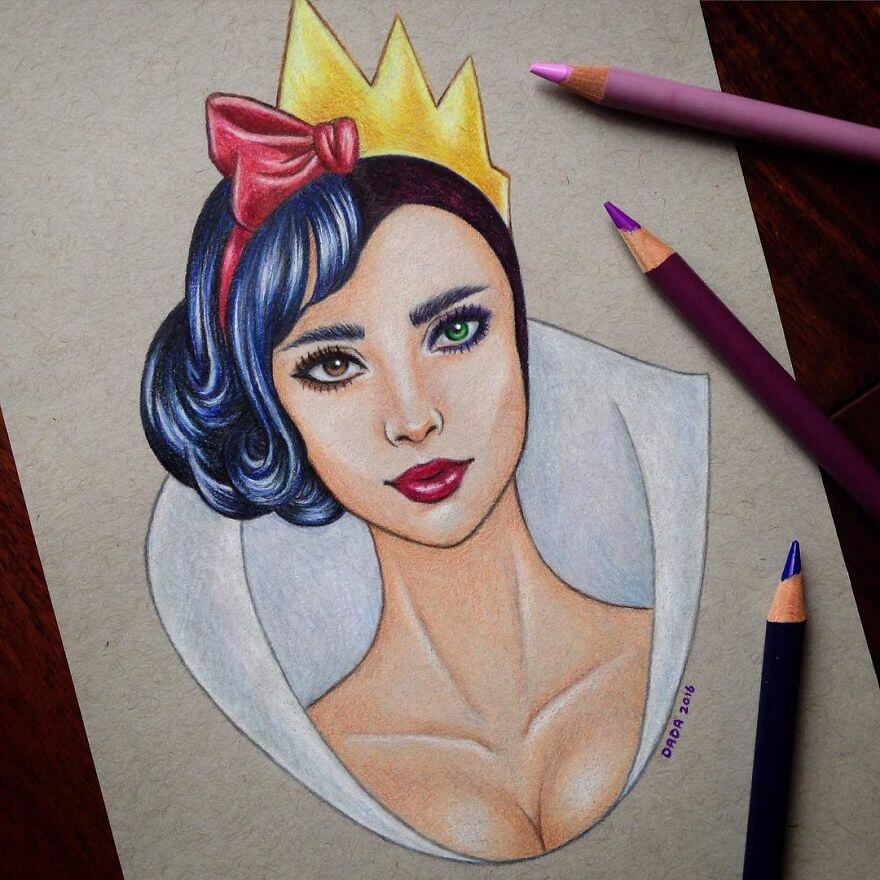 If you look closely at the pieces, you see she doesn't just copy them from the screen, each piece is really creative and unique on its own.
3. Rapunzel vs mother gothel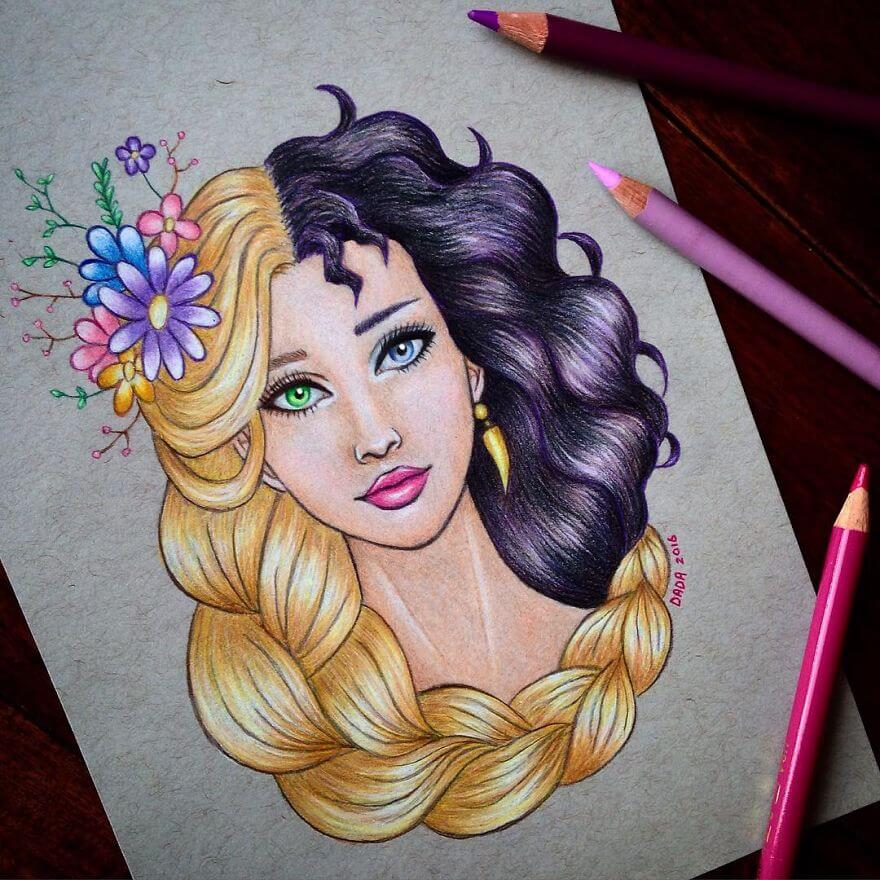 The process of blending two colors or more on each piece is not an easy task, but Dada does a great job with every drawing.
4. Aladdin vs Jafar is a great piece by Dada could be my favorite.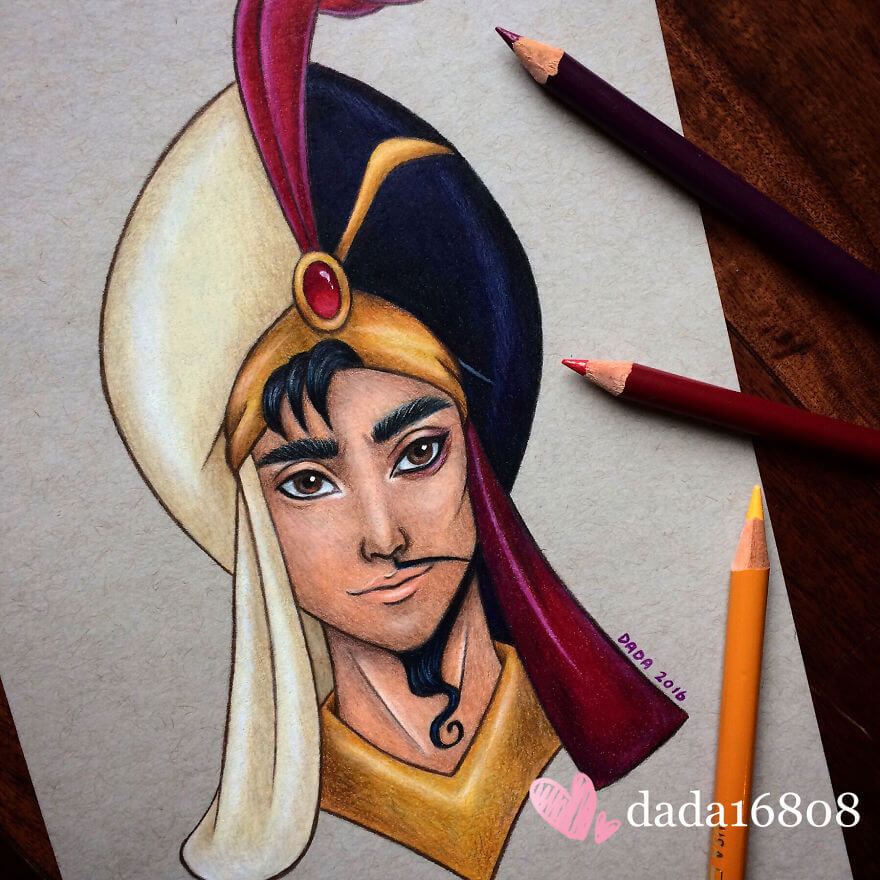 5. Aurora vs Maleficent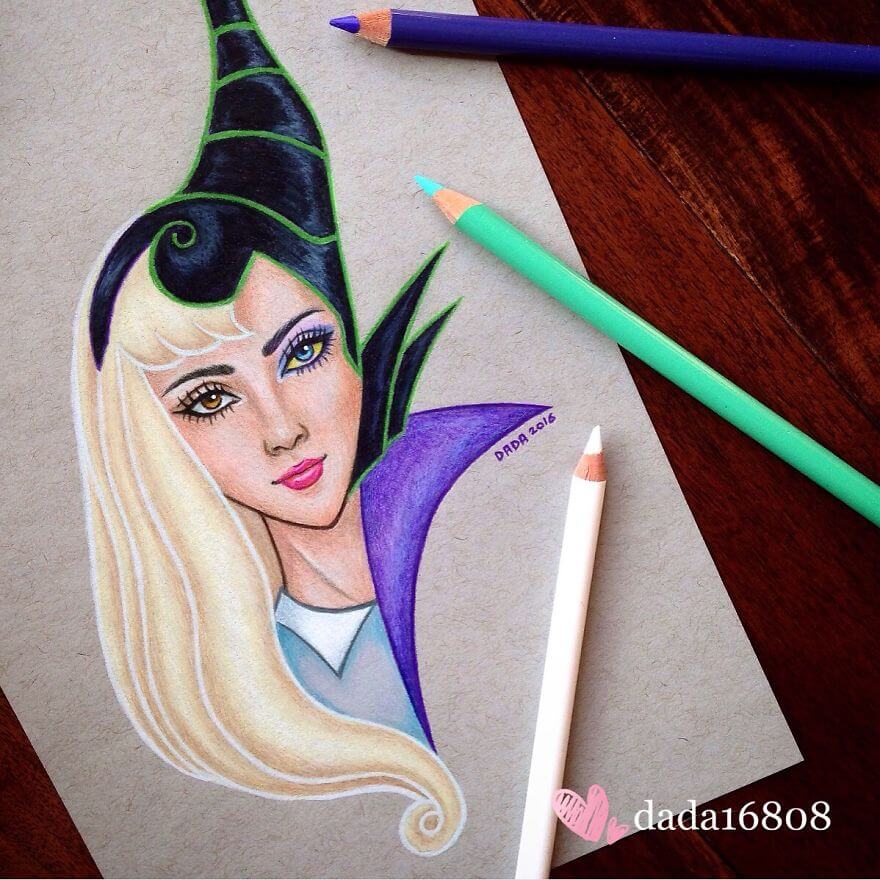 6. Hercules vs Hades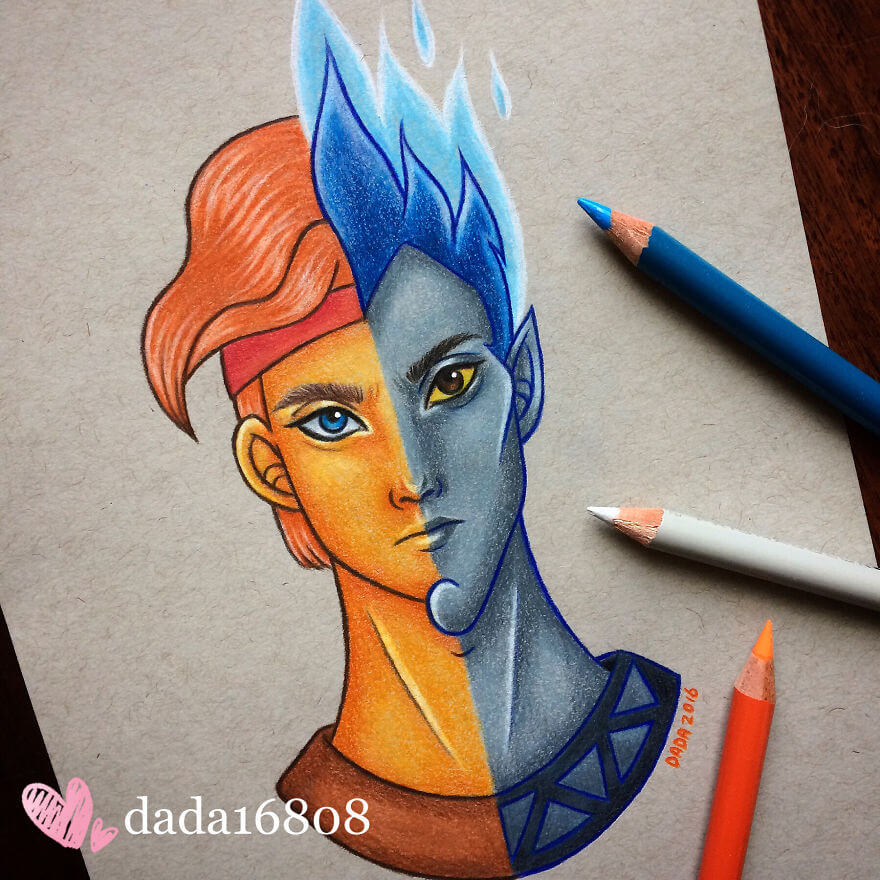 7. Ariel vs Ursula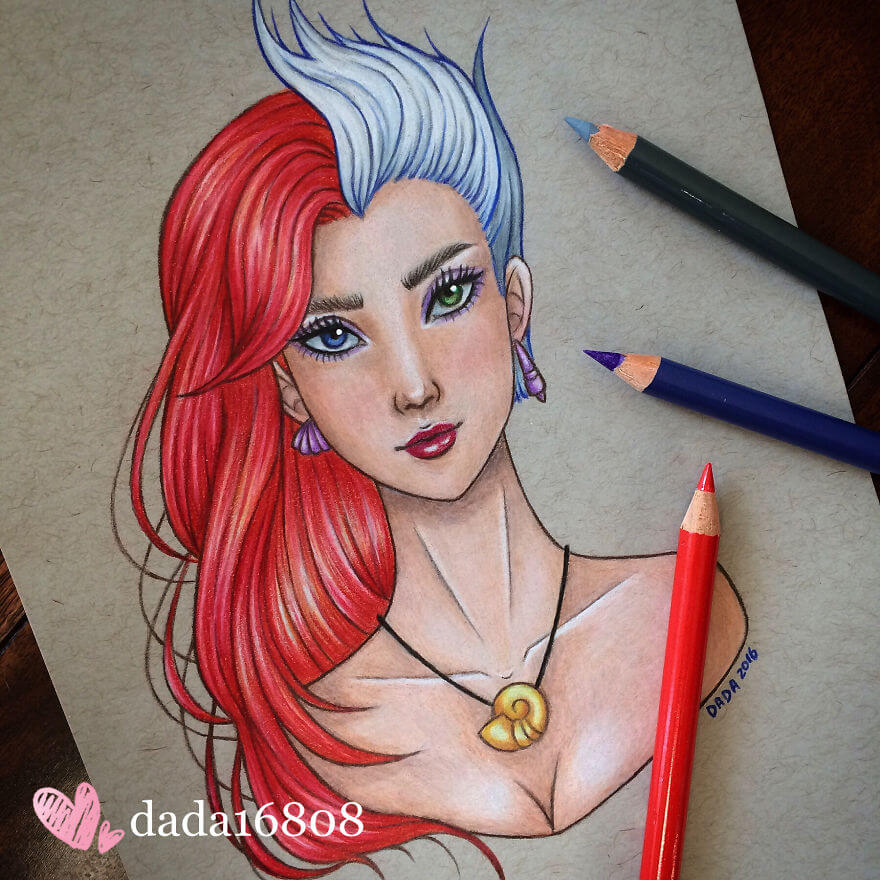 8. Mulan vs Shan Yu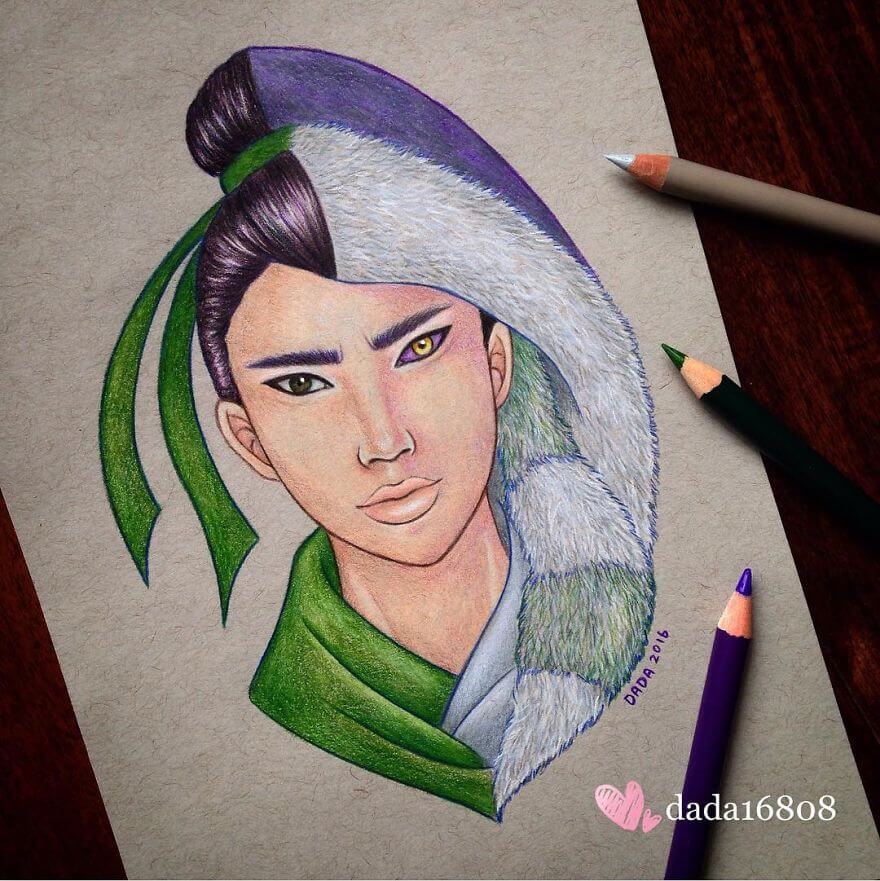 9. Alice Vs The Red Queen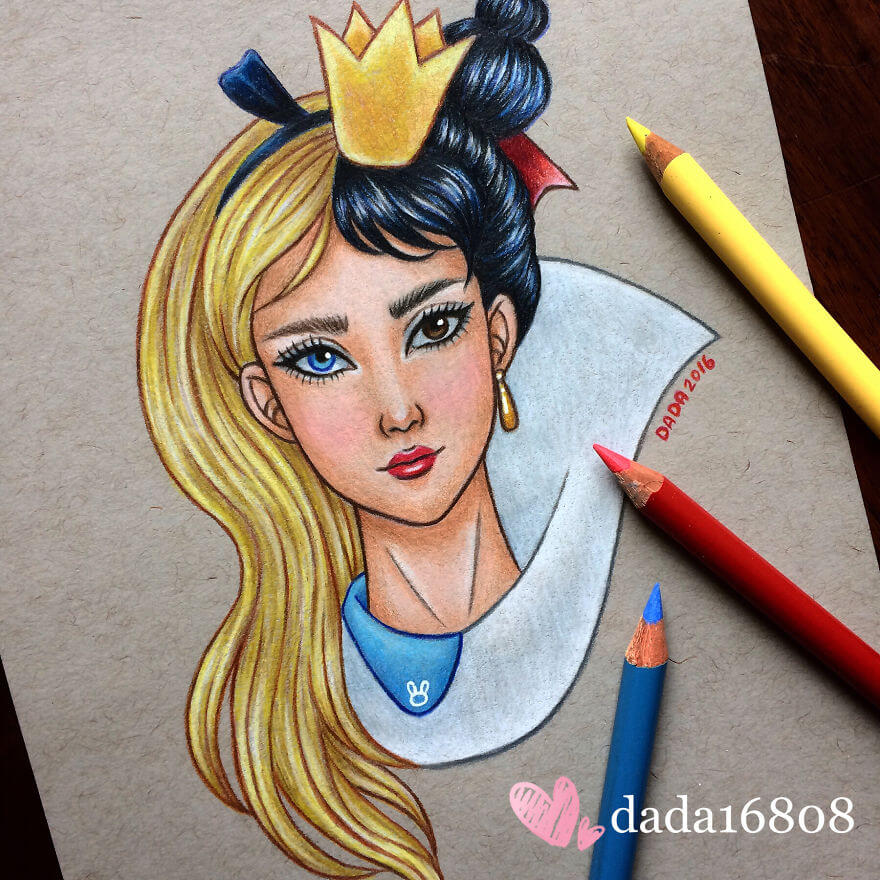 10. Cinderella vs The Wicked Stepmother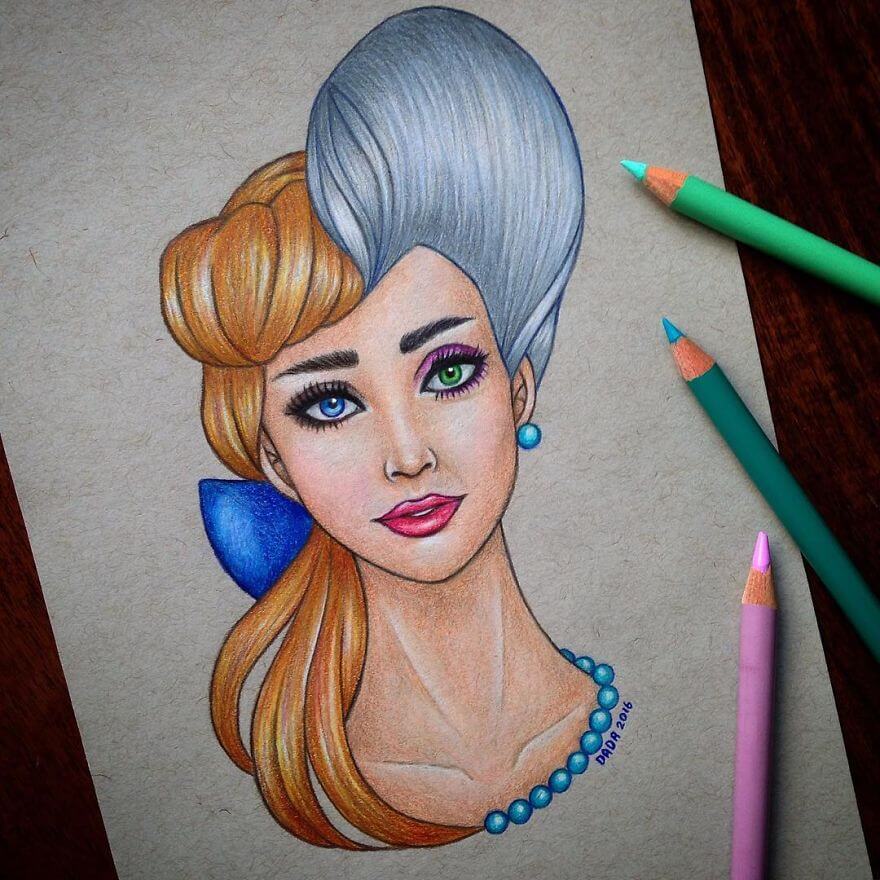 11. Gaston vs The Prince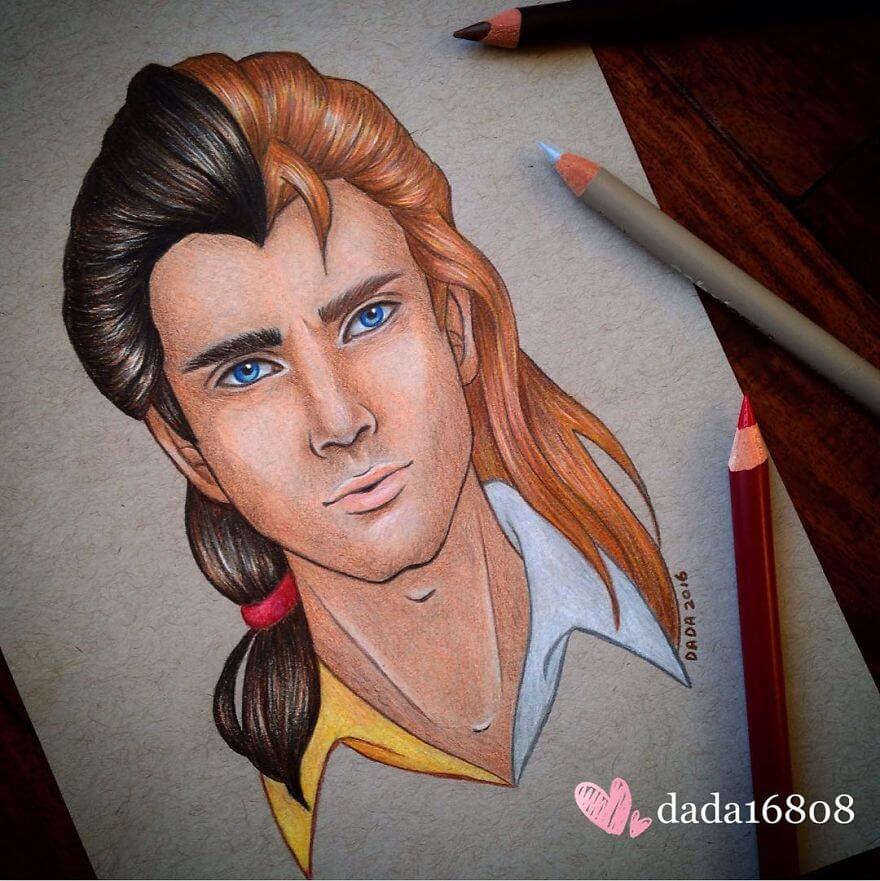 12. Anna vs Elsa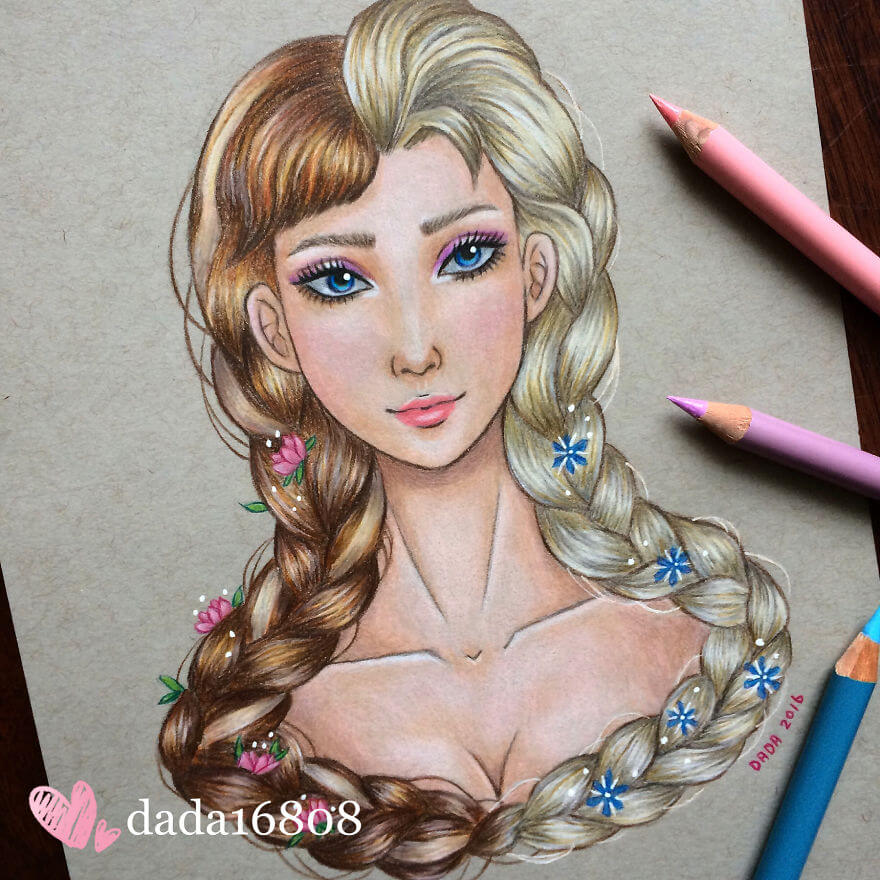 13. Tiana vs The Shadow Man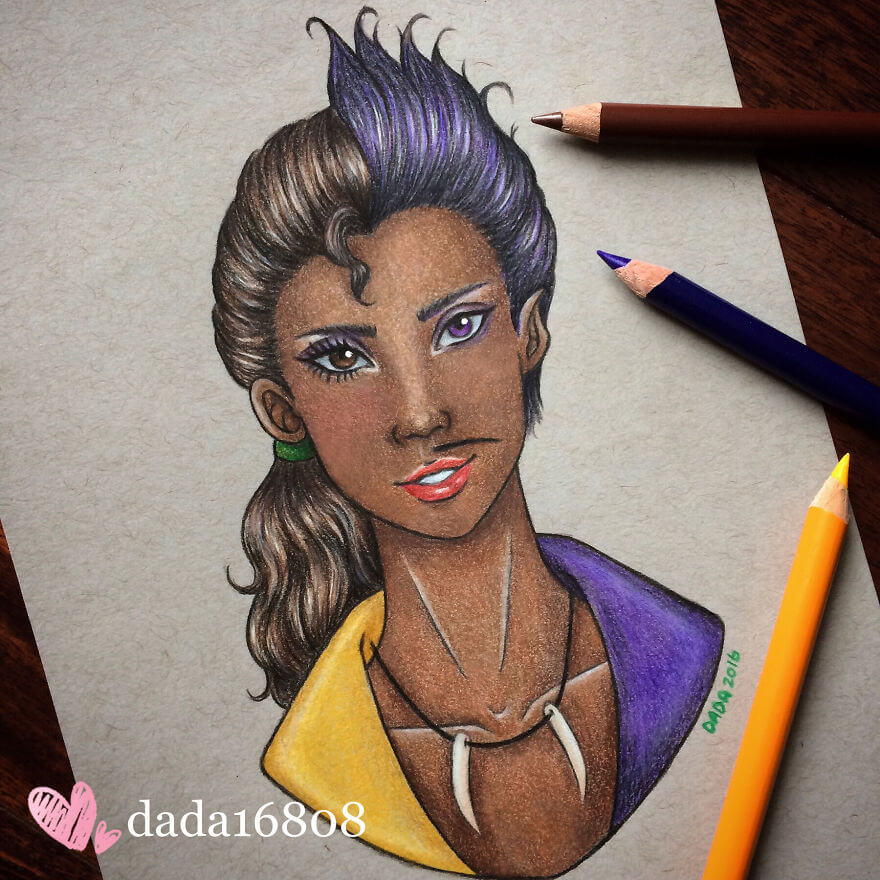 Dada uses nothing but colored pencils and a lot of imagination to create these amazing heroes vs villains drawings of Disney characters.  Please share these pieces of art with your friends to spread her amazing work
Check out this video of the process: