If you're too lazy to read the book that you're supposed to be writing a report about, here are some descriptions to help you out
. They're 140 characters or less, like your standard tweet.
However
, most normal people
just
read the back of the book if they're not willing to read the book itself. Or hey, you could even google a summary of the book and
just
write your own report based on that.
But if you're in college and you can't even
be bothered
to read classic novels, why are you in school?
Just
quit school and become a freelance writer. Actually, don't do that. Stay in school and read the books that
are assigned
to you. In general, it'll make you smarter. And you can be that one guy at the party who can say he actually read The Grapes of Wrath.
Take a look at these some times funny, sometimes moving 140 character or less novels and let us know what you think in the comments
. Do you
really
feel like you know the books based on these tweets?
1. The first in our list of classic novels in 140 characters or less is the famous 1984 book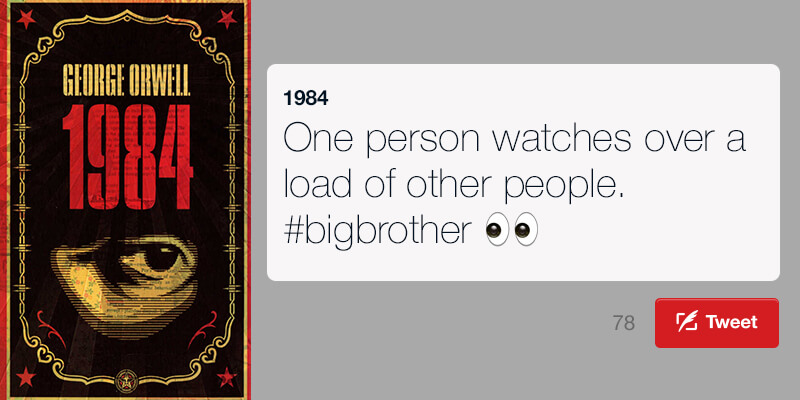 2. Alice in Wonderland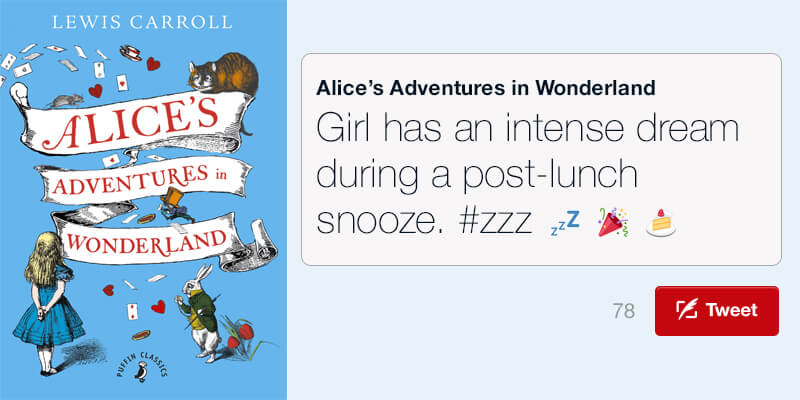 3. LOL, i like this one, The Russian Revolution, but with animals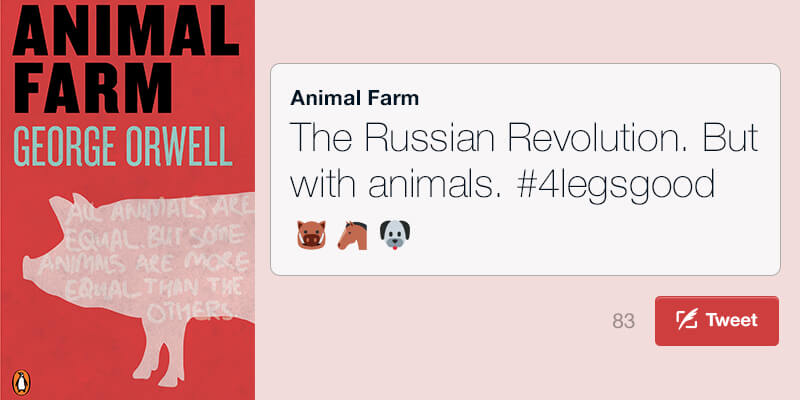 4. Atonement. Lives are ruined forever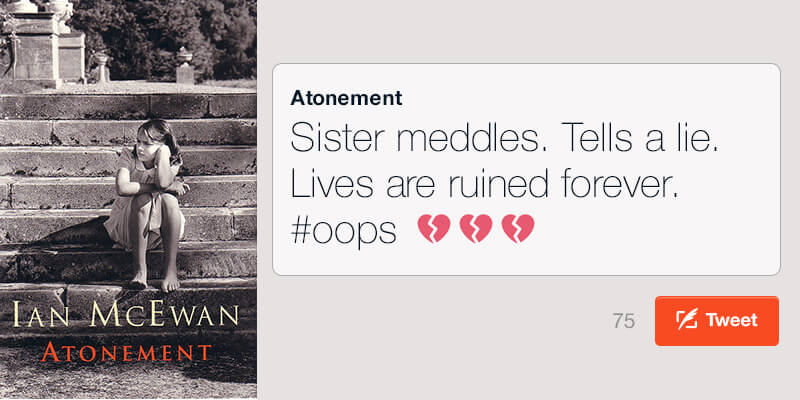 5. Beloved, a classic novel indeed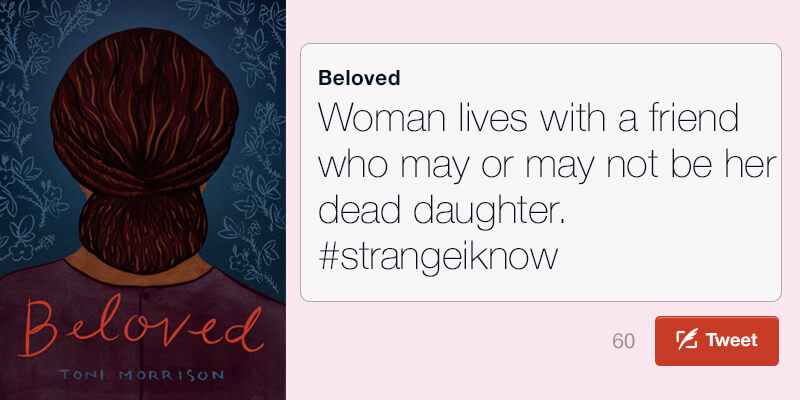 6. Catch 22 – try not to die in WW2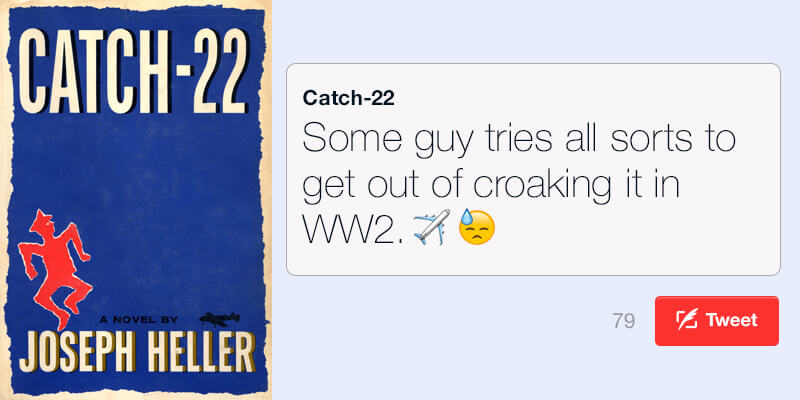 7. The Catcher in the Rye – basically everyone's a big phony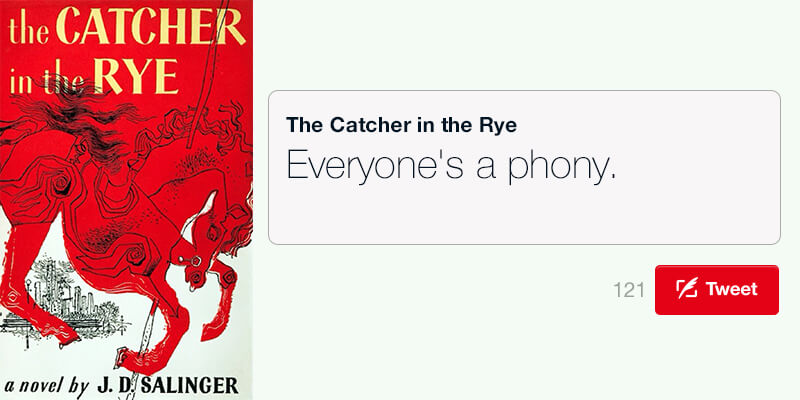 8. A Clockwork Orange – Drugs, music, violence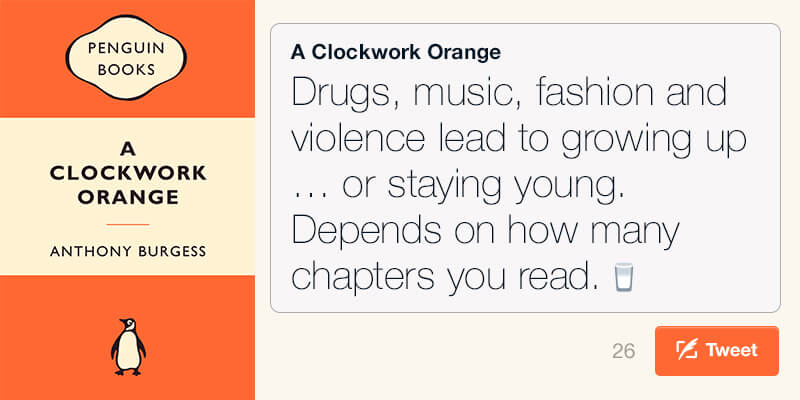 9. Fifty Shades of Grey – Have sex while arguing all the time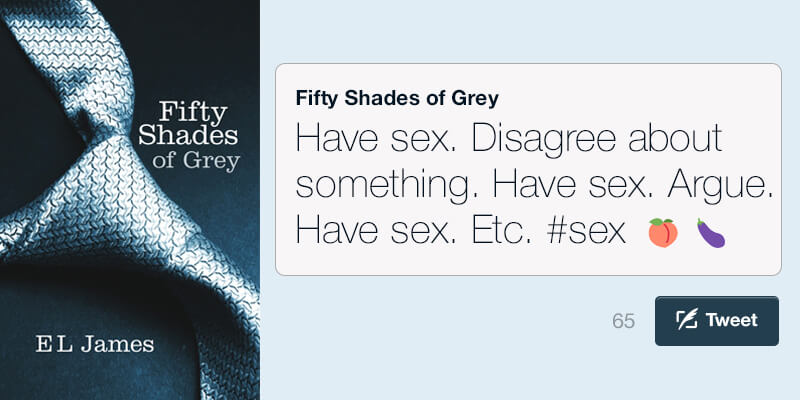 10. The Girl with the Dragon Tattoo – Trying to solve a mystery while falling in love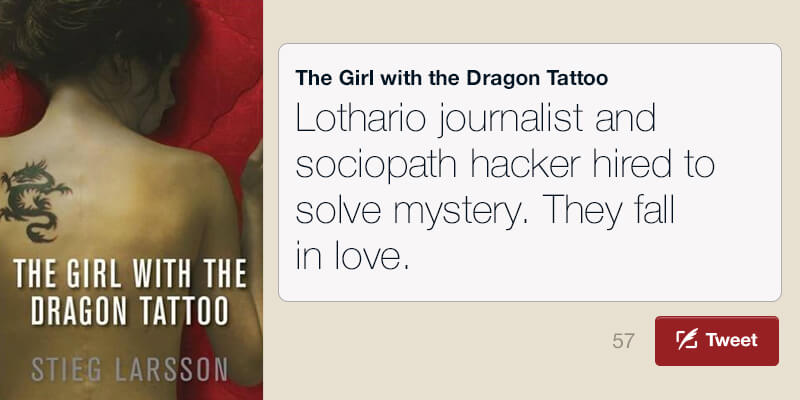 11. Gone With The Wind – First time in love, then husband dies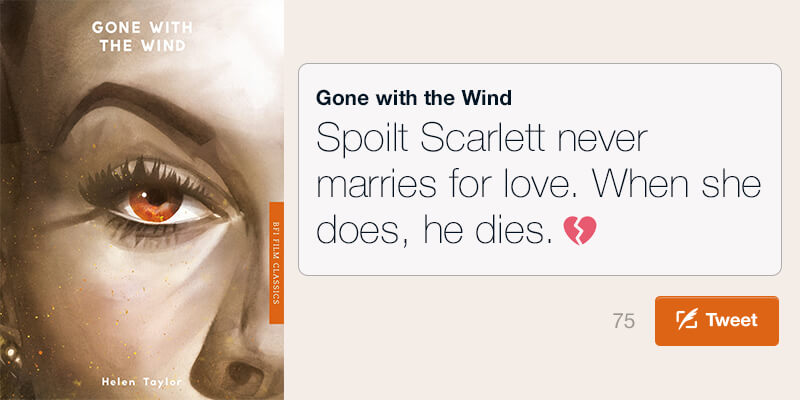 12. The Grapes of Wrath – Just depressing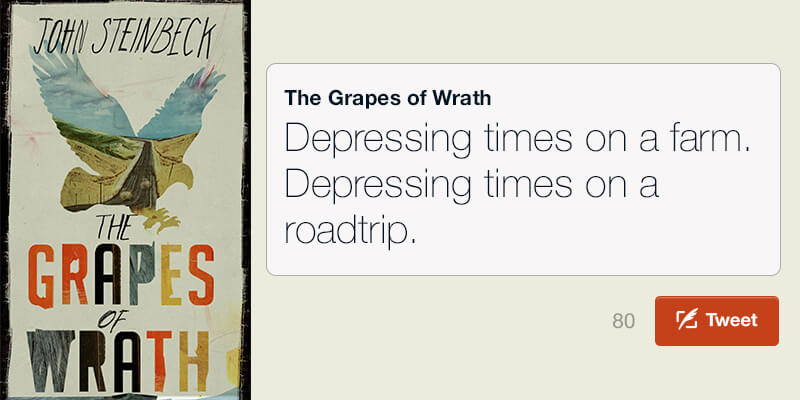 13. Great Expectations – Money from crimes, WIN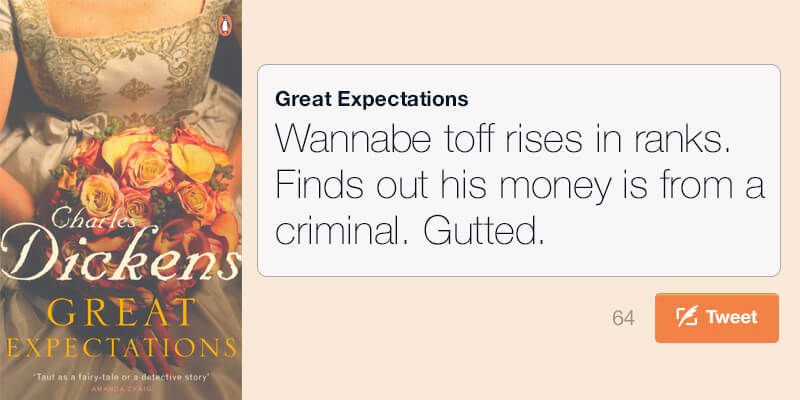 14. Harry Potter and the Philosopher's Stone – You're a wizard Harry, save the world.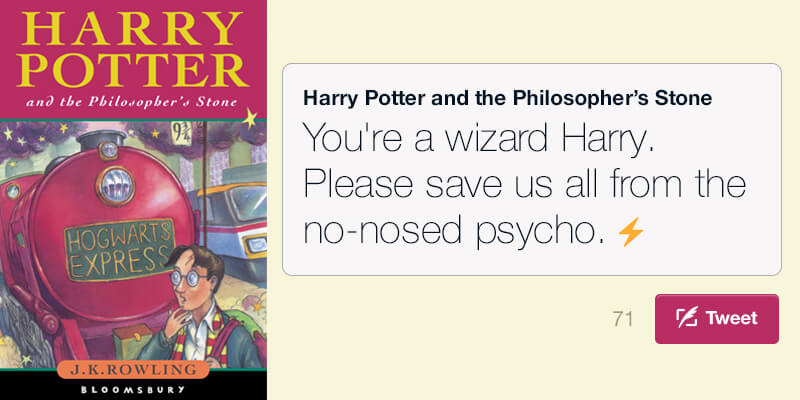 15. The Adventures of Huckleberry Finn – Child and slave runaway to find freedom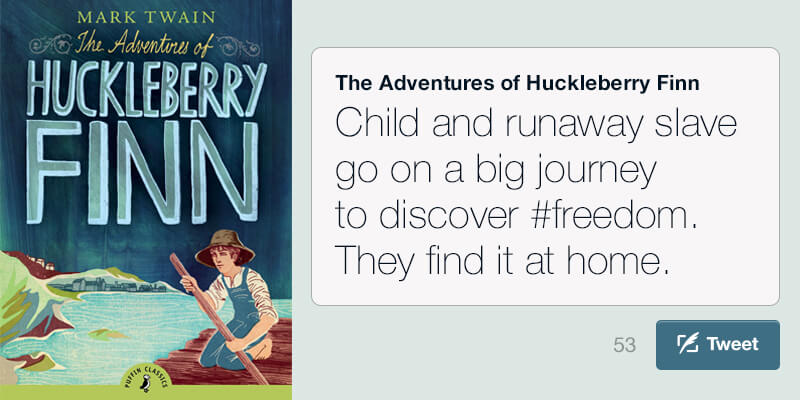 16. The Lion, the Witch and the Wardrobe – Kids walk in to a Christian allegory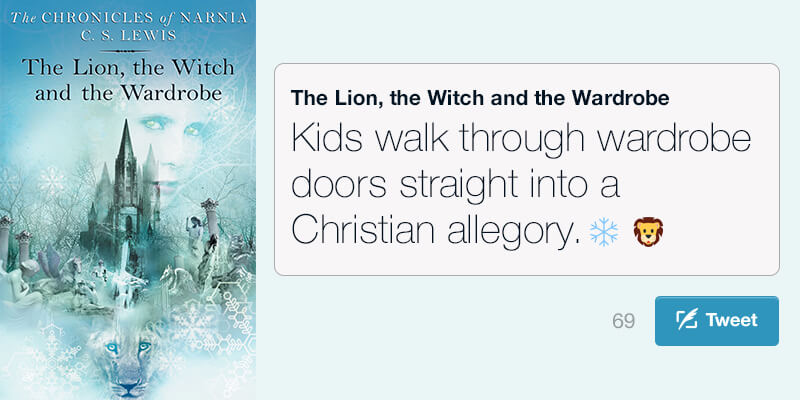 17. Lolita – Not cool to lust over a 12 year old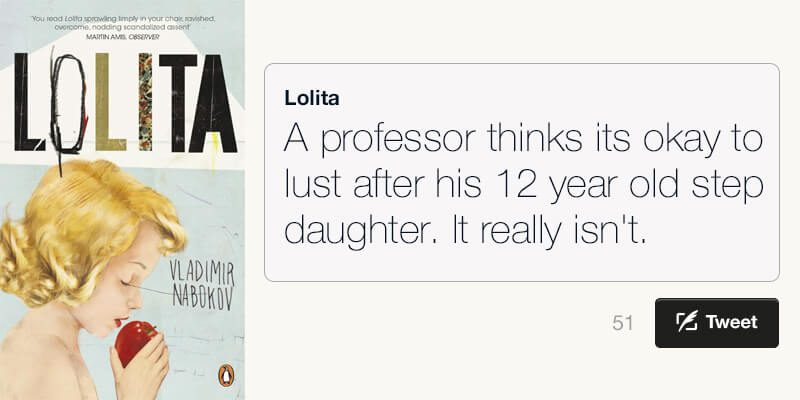 18. Lord of the Flies – Boys get stranded on island and try to kill each other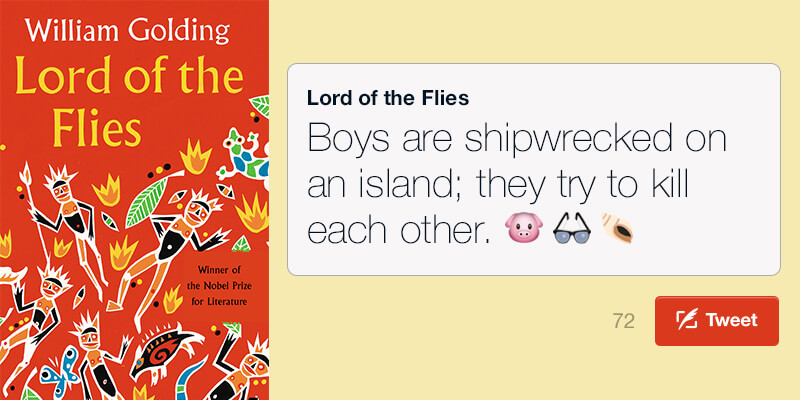 19. The Lord of the Rings – Small people try to destroy a ring, lots of people die, the end.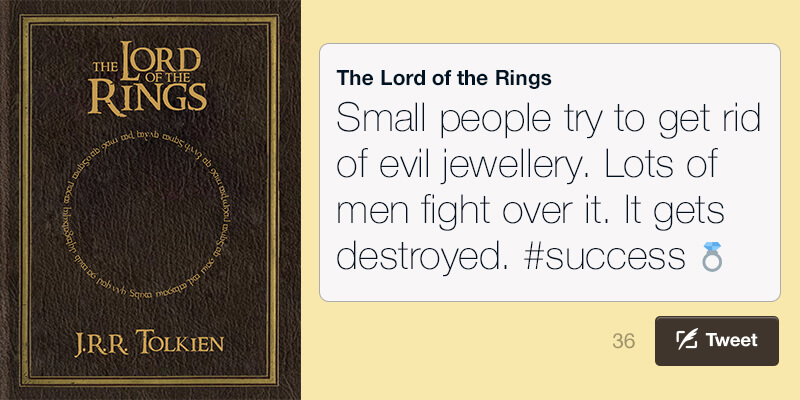 20. Moby Dick – Guy obsessively tries to kill a whale, he dies.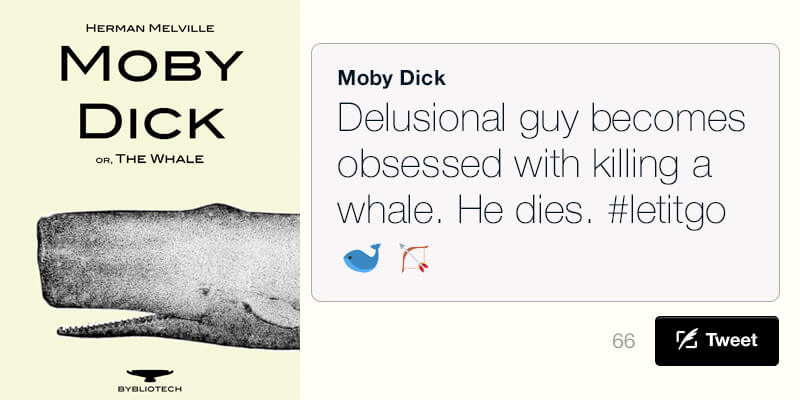 21. On the Road – Self destruction across the USA – now that's a novel in under 140 characters i can get behind LOL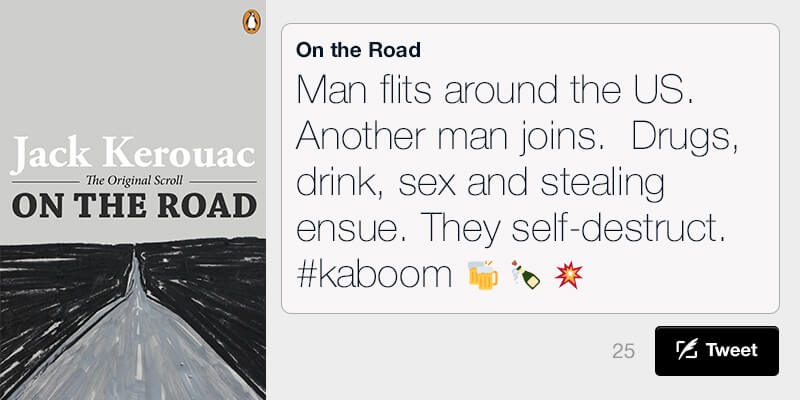 22. One Flew Over the Cuckoo's Nest – Trying to avoid prison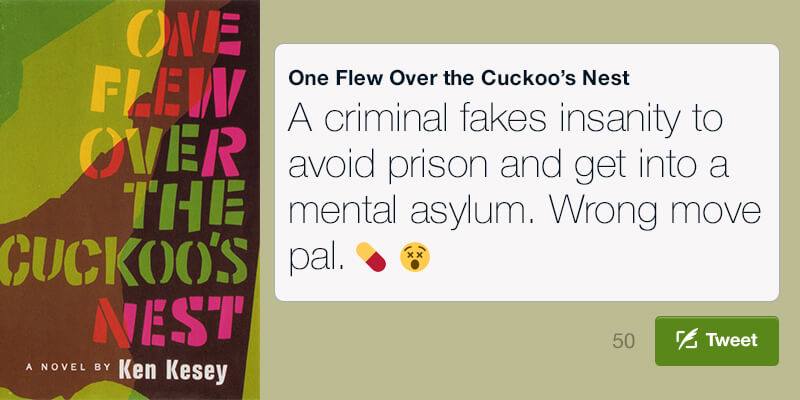 23. Pride and Prejudice – Couple say they will never end up together, falls in love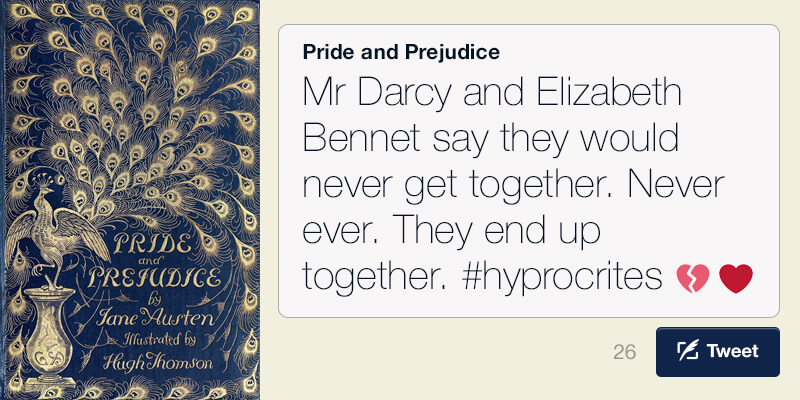 24. The Scarlet Letter – Wear her sign with pride.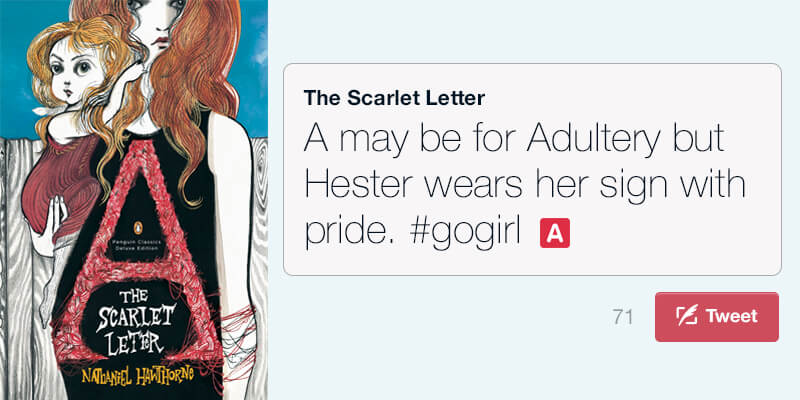 25. A Tale of Two Cities – The wrong man killed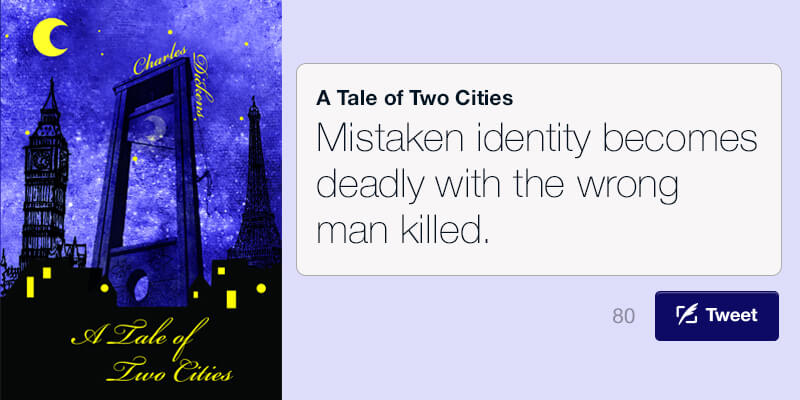 26. The Big Sleep – Woman does porn, then regrets it.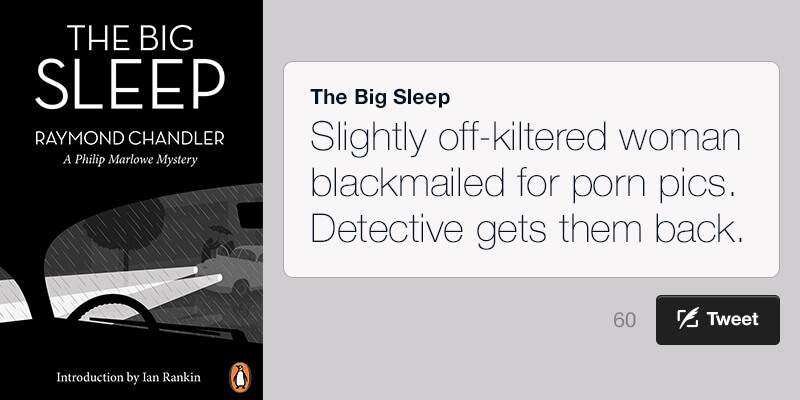 27. The Da Vinci Code – Man invents his job to do stuff.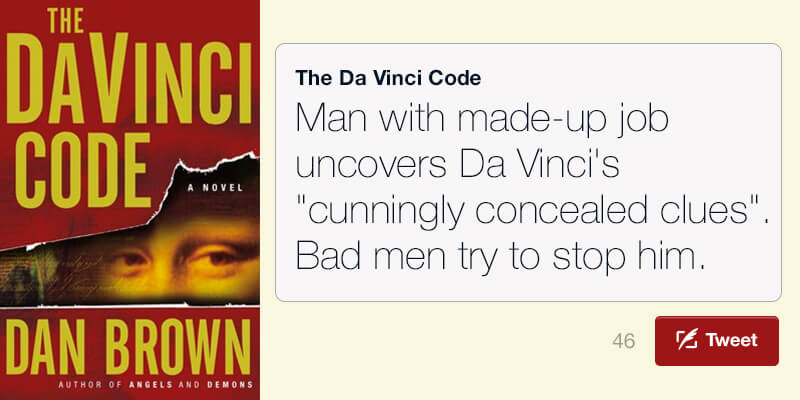 28. The French Lieutenant's Woman – Man fathers a child out of marriage.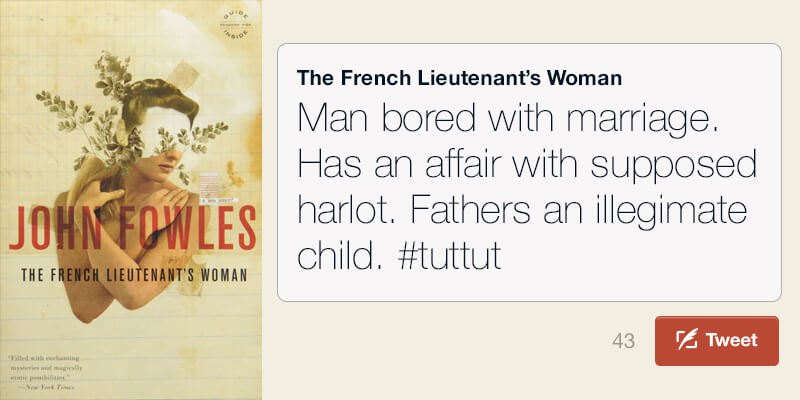 29. The Hound of the Baskervilles – Family thinks a mad dog is terrorising them.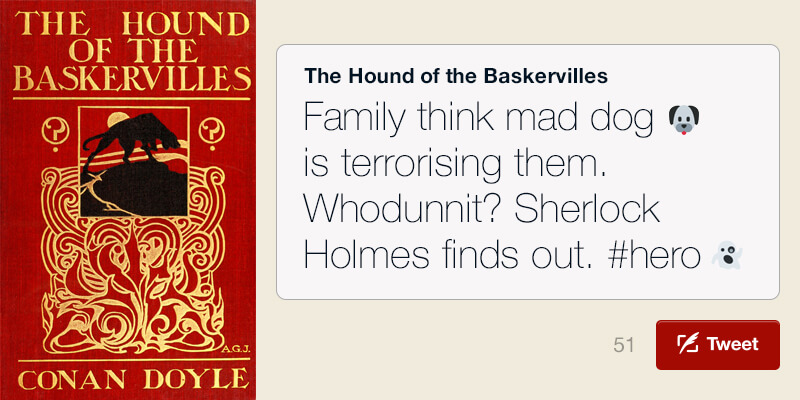 30. The Sun Also Rises – Everyone want Brett, no one wins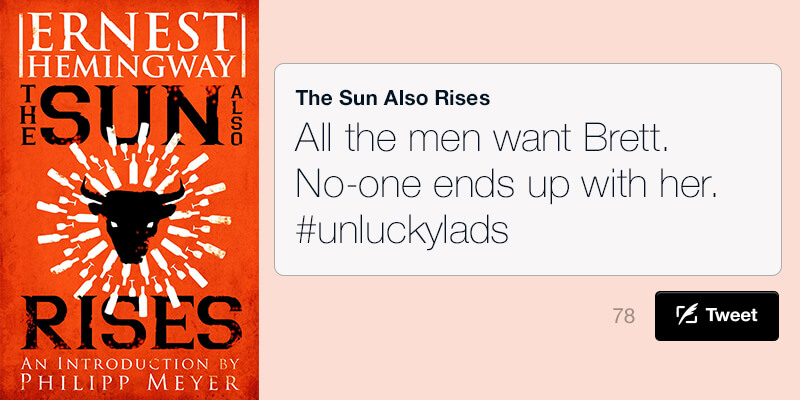 31. Their Eyes Were Watching God – Woman finally meets the one, he dies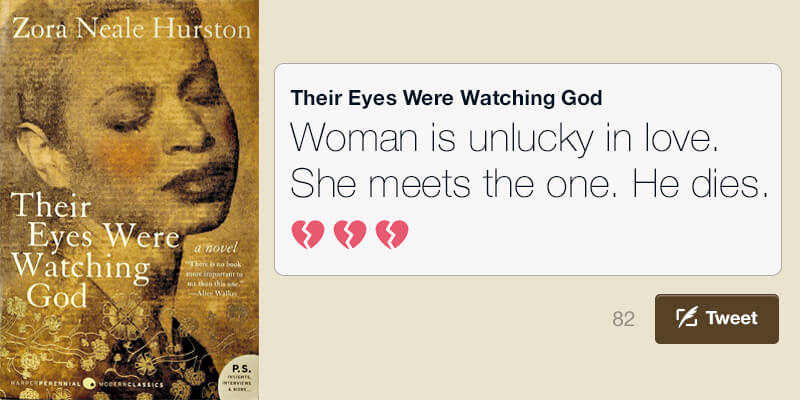 32. To Kill a Mockingbird – Daughter learns how cruel life can be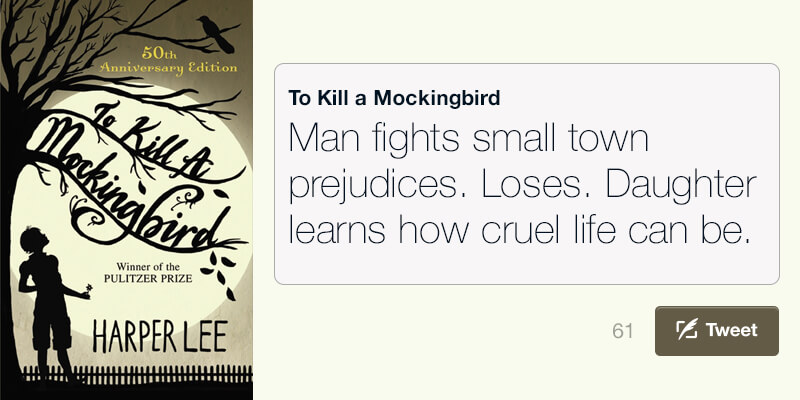 33. Twilight – Girl dates 100 year old vampire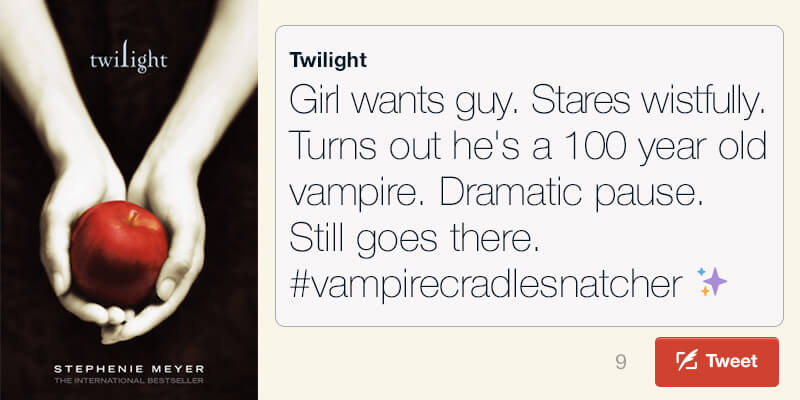 Did you find these novels in 140 characters or less funny? We sure did, please share with your friends.
Source: declutter