I love this! I want my own handmade, personalized globe so bad that I can't describe it! The idea to have it in my room is just magical. You'll understand my excitement once you meet the guys from Bellery&Co Globemakers and their unique, marvelous work.
This London based company is into very rare business, speaking globally. There are not many companies in the world that make globes by handcrafting. Everything in the process of making these amazing globes is done by a hand, even making the perfect sphere for the start. Every globe is after that painted by hand, and all the details on the maps are customized which makes every globe unique or in other words –  the world for itself (the perfect metaphor!)
Everything started back in 2008 when Peter Bellerby decided to learn how to make a globe for his father's 80th birthday. Very soon it became a business and since then the company has grown to 20 cartographers, woodworkers, illustrators, engravers and painters located in a former warehouse space in northern London.
Enjoy photos of handcrafted unique globes and the process of creating them in the gallery below and check out what Jade Fenster, a longtime partner in life and work of company founder Peter Bellerby, said on the Instagram blog about their work. For more, follow the globemakers on Instagram.
"A globe is a true representation of the world."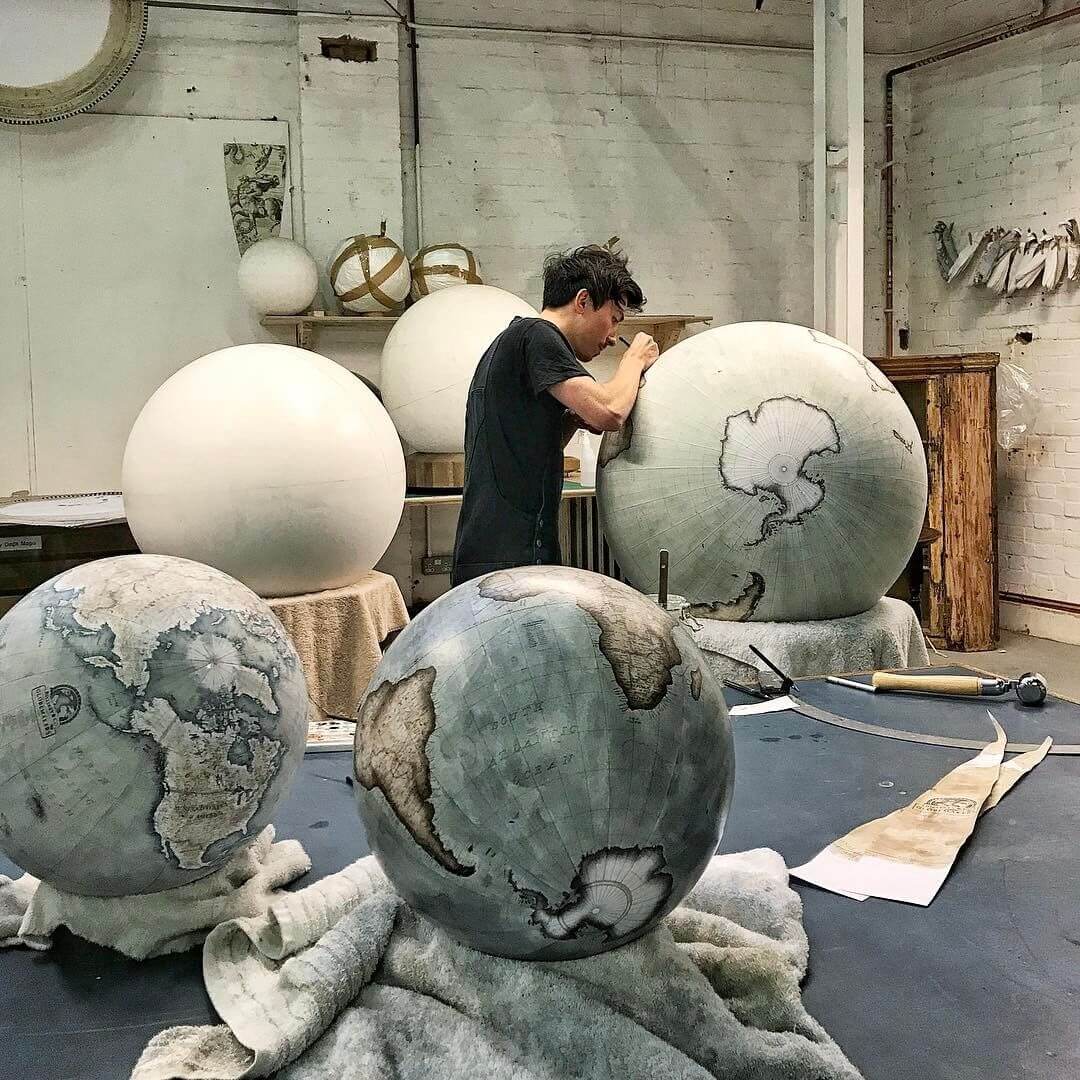 "A globe may inspire you to travel. "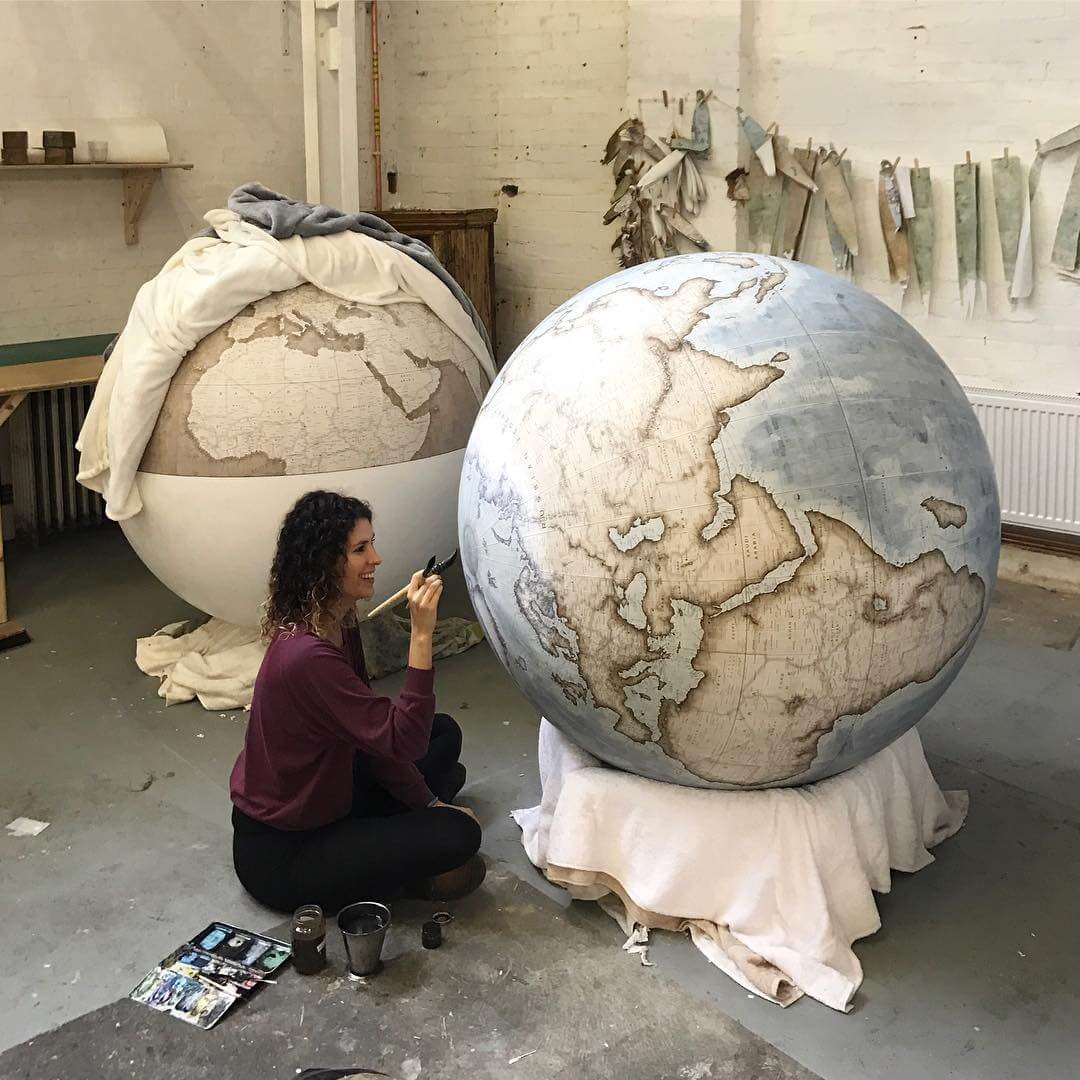 "It makes you understand where you belong on this amazing world."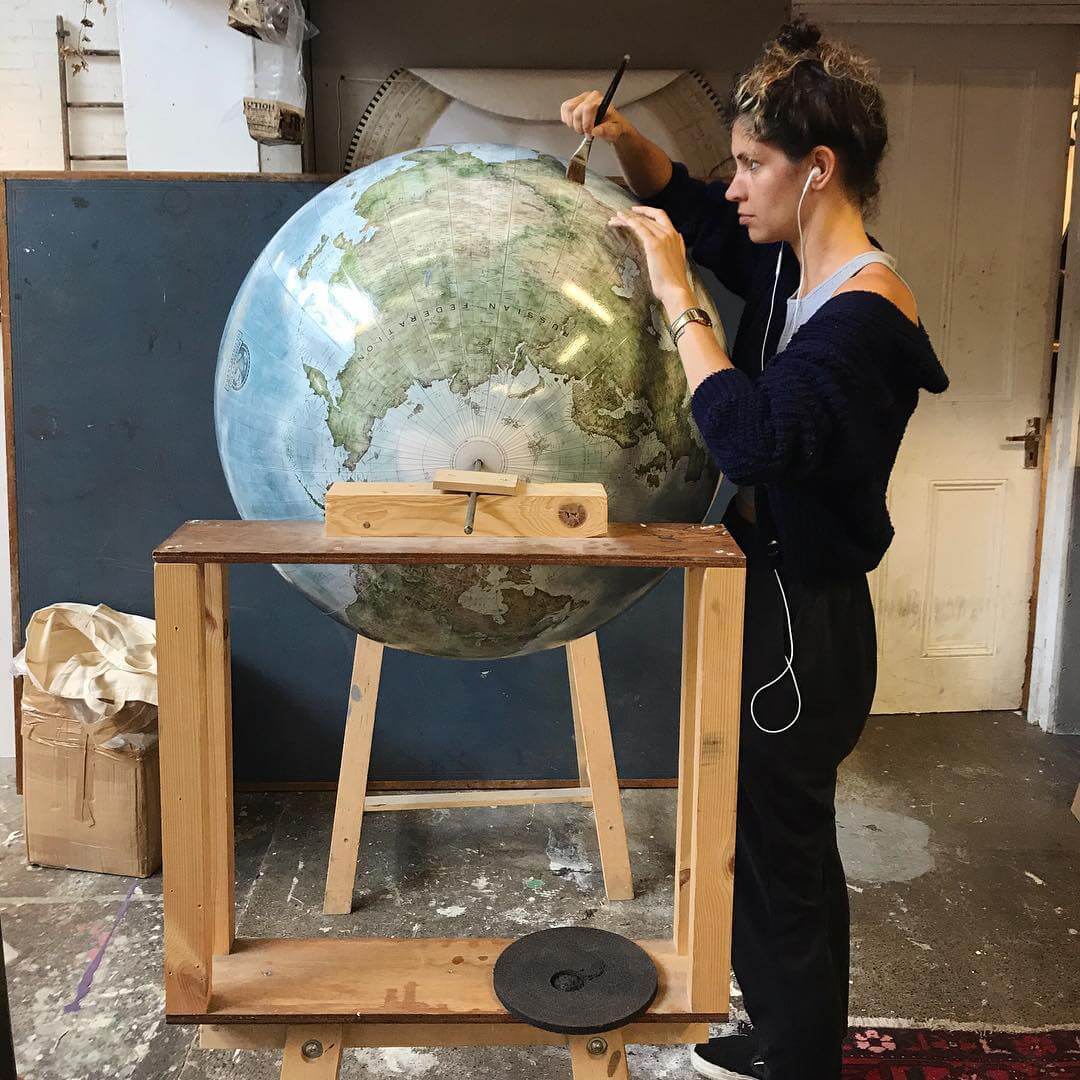 "And sometimes, you might just reflect on its beauty and fragility."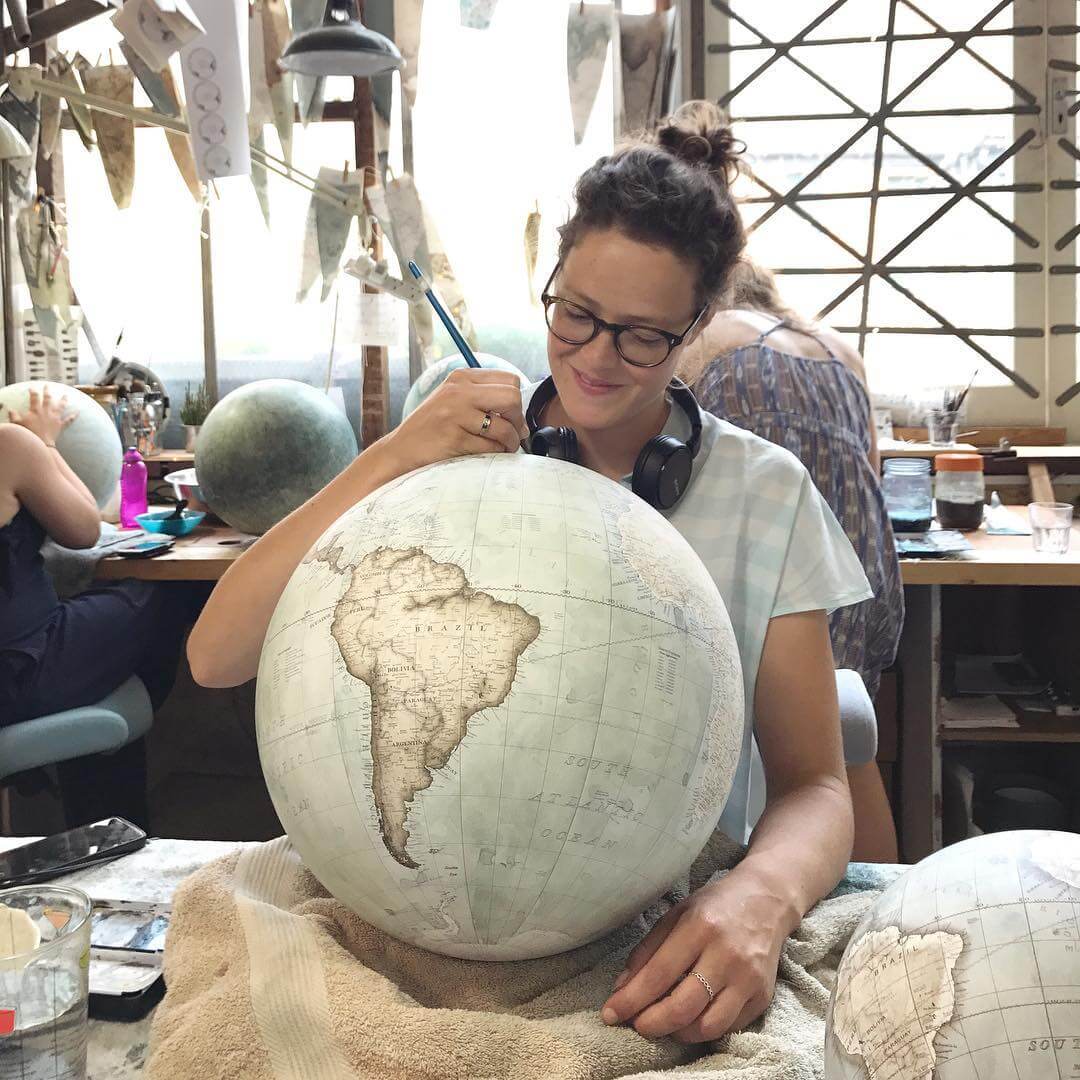 "Everything is bespoke, and using old-school methods means that each globe ends up being entirely unique."
"It's rare to be able to purchase something that is made just for you, and will always be one of a kind." 🌍